The HyperTexts

Famous, Notorious and Luminous Beauties

These pages are dedicated to famous, notorious and luminous beauties of the past and present. Here you will find the otherworldly beauty of Veronica Lake; the ethereal grace of Ava Gardner, Ingrid Bergman, Ginger Rogers and Gene Tierney; the sultry, smoldering sensuality of Gypsy Rose Lee and Rita Hayworth; and the irony of Eva Braun Hitler, who looked like an angel consorting with a demon. And at the bottom of each page, you will see the woman we have nominated as the most luminous beauty of all time ...

Related pages: The Most Beautiful Women of All Time, Famous Full-Figured Women, Best Marilyn Monroe Pictures, Marilyn Monroe Rare & Unusual Pictures, Famous Courtesans, Famous Hustlers, Famous Ingénues, Famous Rogues, Famous Heretics, Famous Pool Sharks, Famous Forgers and Frauds, Famous Beauties, Famous Last Words, Famous Insults, Famous Morons, The Dumbest Things Ever Said, Famous Flops

The Immortals: Ava Gardner, Gypsy Rose Lee, Ginger Rogers, Gene Tierney, Ingrid Bergman, Dorothy Dandridge, Grace Kelly, Sophia Loren, Iman, Scarlett Johansson, Beyoncé Knowles, Monica Belucci, Veronica Lake, Lana Turner, Elizabeth Taylor, Audrey Hepburn, Kate Moss, Brooke Shields, Brigitte Bardot, Marilyn Monroe, Halle Berry, Sophie Marceau, Angelina Jolie, Emma Watson, Charlize Theron, Bette Davis, Jennifer Lopez, Jessica Chastain, Jennifer Lawrence, Maude Fealy

Ava Gardner [1922-1990]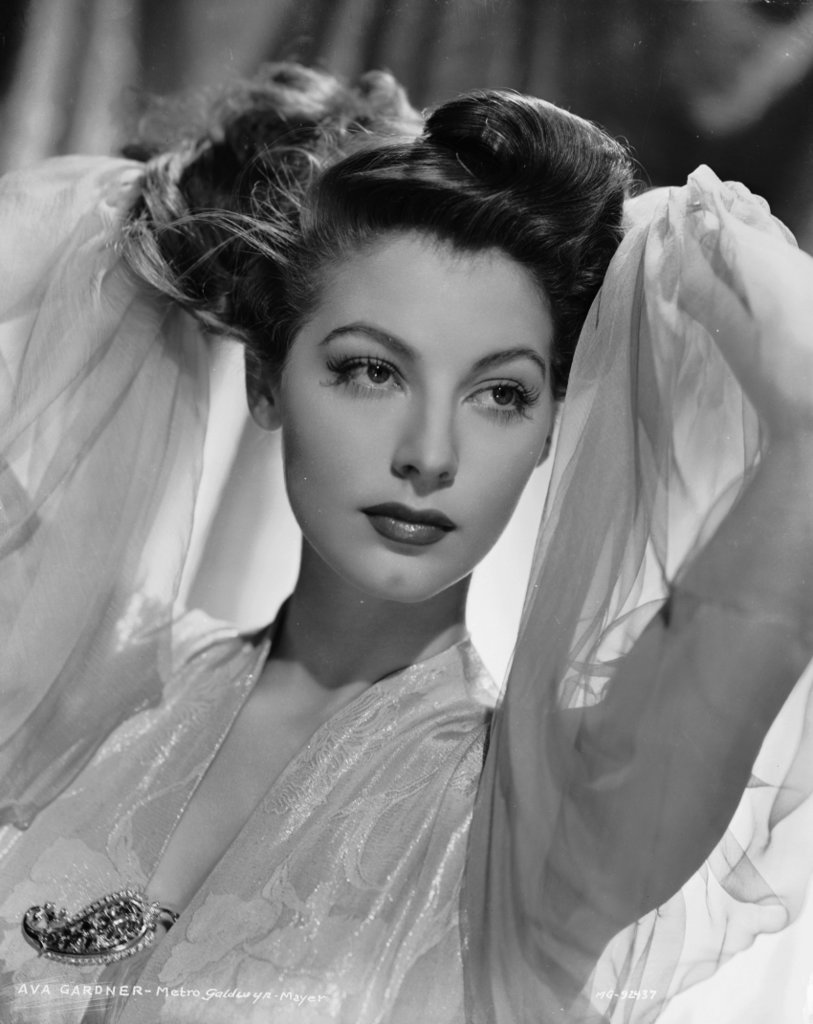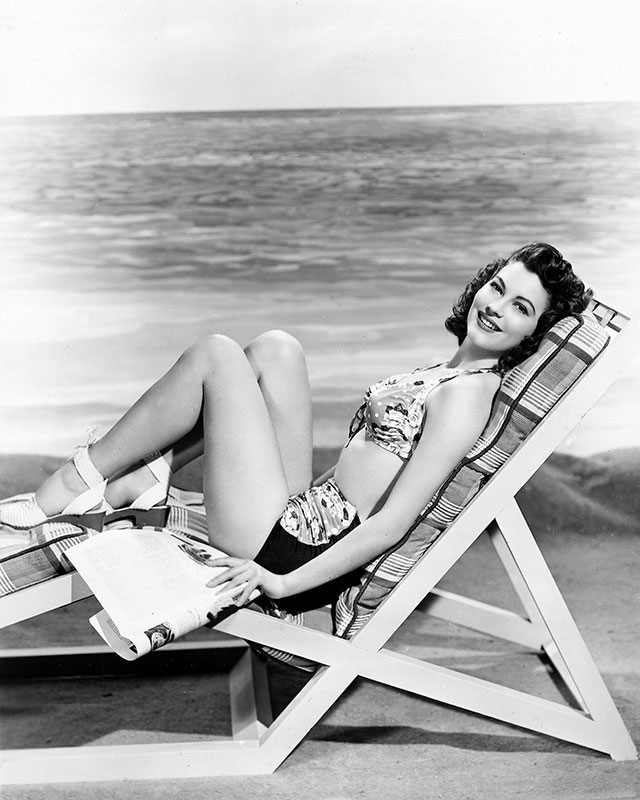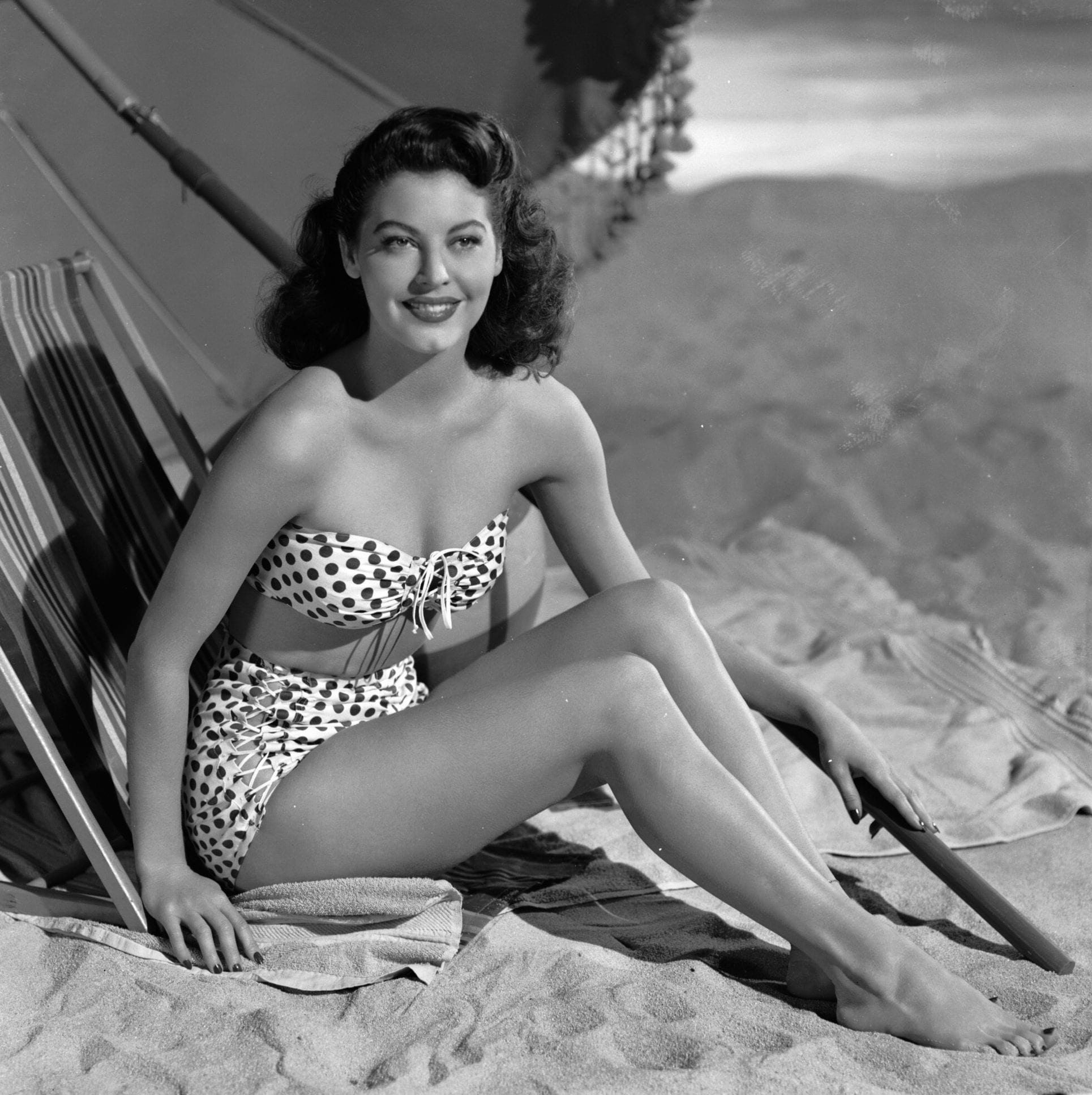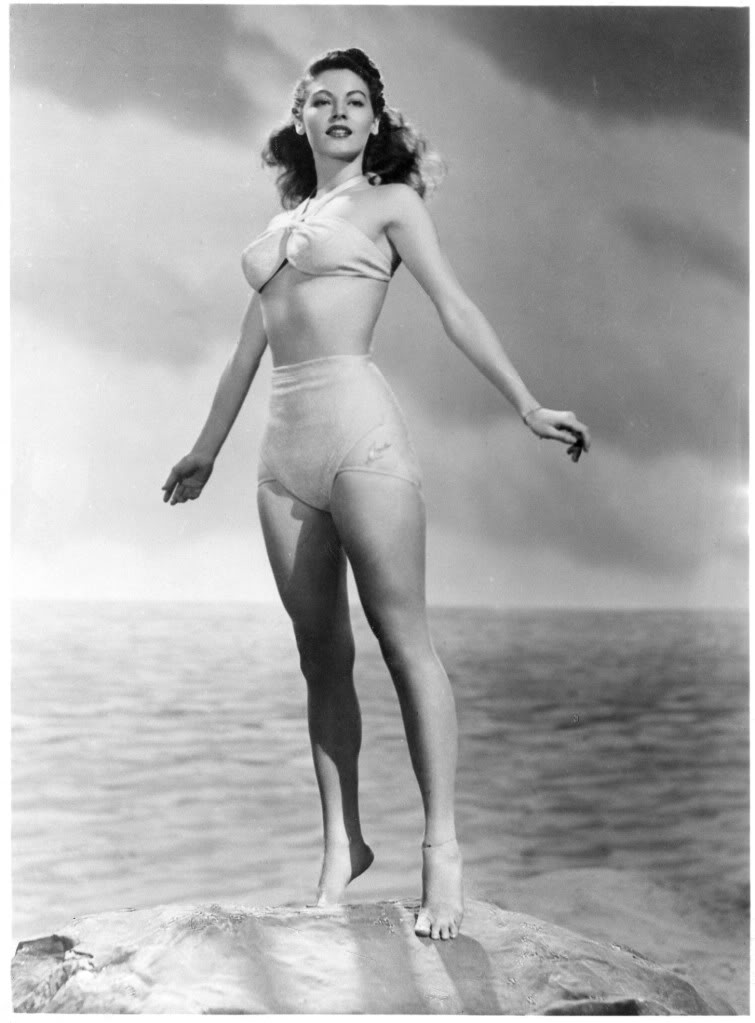 The picture of Ava Gardner on a beach in a white bikini, standing on her tiptoes, is one of my favorite pictures of all time. She looks like Venus, the goddess of love. I also love the picture of her reading in a deck chair, and pausing to smile for the camera. I believe both beach pictures are from 1945. She was born on Christmas Eve, 1922, so she was around 23 at the time. A talented actress, she was nominated for an Oscar for her lead role in Mogambo (1953). She auditioned for the lead in The Graduate, but insisted that "I strip for no one" and the part was given to Anne Bancroft instead.

The Ethereal Blondes: Ingrid Bergman, Kim Novak, Kim Basinger, Jan Sterling, Cybill Shepherd, Bar Rafaeli, Daria Zhemkova, Eva Marie Saint, Mamie Van Doren, Carole Lombard, Diana Dors, Catherine Deneuve, Barbara Eden, Michelle Pfeiffer, Elizabeth Montgomery, Sharon Tate

Ingrid Bergman [1915-1982]




Ingrid Bergman won three Oscars, two Tony awards, and an Emmy. Generally considered to be one of the very best female actors, she is best known for her roles in Casablanca, Anastasia, For Whom The Bell Tolls, Gaslight and Alfred Hitchcock's Notorious and Spellbound.

Natural Beauties: Gene Tierney, Amy Adams, Jessica Alba, Monica Belucci, Jessica Biel, Amber Heard, Milla Jovovich, Rachel McAdams, Brooke Shields, Emma Watson, Naomi Campbell, Cindy Crawford

Gene Tierney [1920-1991]




Ravishing Redheads: Ginger Rogers, Isla Fisher, Ann Margaret, Amy Adams, Nicole Kidman, Alicia Witt, Stephanie Seymour, Debra Messing, Gillian Anderson, Emma Stone, Kate Winslet

Ginger Rogers [1911-1995]




The Girls Next Door: Lana Turner, Jennifer Aniston, Katherine McPhee, Olivia Newton-John, Christina Applegate, Phoebe Cates, Kirstie Alley, Lucille Ball, Dawn Wells, Zooey Deschanel

Lana Turner [1921-1995]




Exotics: Gypsy Rose Lee, Claudia Cardinale, Vivien Leigh, Sophia Loren, Gloria Vanderbilt, Gina Lollobrigida, Cyd Charisse, Lillian Gish, Kelly LeBrock, Bianca Jagger, Nour

Gypsy Rose Lee [1911-1970]




Gypsy Rose Lee was a famous burlesque performer known far and wide for her stripteases. But she was also a dancer, actress, producer, author, and playwright whose 1957 memoir was made into the stage musical and film Gypsy. She also wrote a mystery novel called The G-String Murders and co-produced a musical revue called Star and Garter. It is said that her first striptease was accidental, occurring when the strap of her gown broke, causing it to fall to the floor during one of her acts. She went on to develop a more casual style of striptease, emphasizing the "tease" and incorporating humor. She was frequently arrested during police raids on her performances, which would be considered to be quite tame and in good taste today.

The Bombshells: Marilyn Monroe, Mae West, Gypsy Rose Lee, Brigitte Bardot, Rita Hayworth, Jayne Mansfield, Jean Harlow, Jane Russell, Raquel Welch, Christina Hendricks, Anita Eckberg, Betty Grable

Norma Jeane Baker [1926-1962] was better known as Marilyn Monroe




"Goodbye Norma Jeane, we never knew you at all ..." from the famous song by Elton John and Bernie Taupin; the same song with slightly recast lyrics was later dedicated to "England's Fairest Rose" ...

Poster Girls: Veronica Lake, Betty Grable, Marilyn Monroe, Jean Harlow, Rita Hayworth, Ava Gardner, Lana Turner, Jane Russell, Ida Lupino, Bettie Page, Bo Derek, Farah Fawcett, Lynda Carter, Vivien Leigh, Lucille Ball, Ginger Rogers, Constance Bennett, Lauren Bacall, Pamela Anderson, Samantha Fox, Kathy Ireland, Christie Brinkley, Catherine Bach, Kelly LeBrock, Heather Graham, Heather Thomas, Carrie Fisher (in the infamous golden slave bikini)

Veronica Lake [1919-1973]




Veronica Lake was breathtakingly beautiful. As a teenager, she was expelled from an all-girls Catholic boarding school, so she may have been a bit naughty in her youth (but who wasn't?). As an adult she was arrested for public drunkenness more than once. With art perhaps imitating life, she became known for playing notorious femme fatales in film noirs. Born Constance Frances Marie Ockelman, she took the last name "Lake" because Paramount producer Arthur Hornblow thought it matched her blue eyes, and the first name "Veronica" because he admired her classic beauty. Her best-known movies include The Blue Dahlia(1946), This Gun for Hire(1942), I Married a Witch(1942), Sullivan's Travels(1941) and So Proudly We Hail(1943). She was also a popular pin-up model. Her famous "peek-a-boo" bangs became so imitated that during World War II the U.S. government asked her to pin her hair back, out of fear that female factory workers would have accidents!

Unknown and Forgotten Beauties: Maude Adams, Belle Archer, Ione Bright, Louise Brooks, Ruth Chatterton, Gladys Cooper, Dolores Costello, Lily Elsie, Maude Fealy, Mabel Greene, Anna Held, Princess Ileana of Romania, Lillie Langtry, Evelyn Laye, Bessie Love, Lillian Russell, Cléo de Mérode, Evelyn Nesbit, Mary Nolan, Maude Nugent, Connie Stuart, Doris Eaton Travis, Renée Vivien

Ione Bright (1887-1976)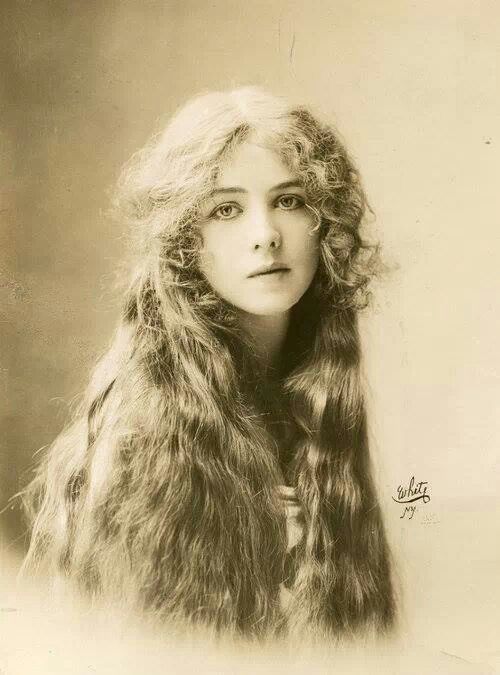 Maude Fealy (1883-1971) was born Maude Mary Hawk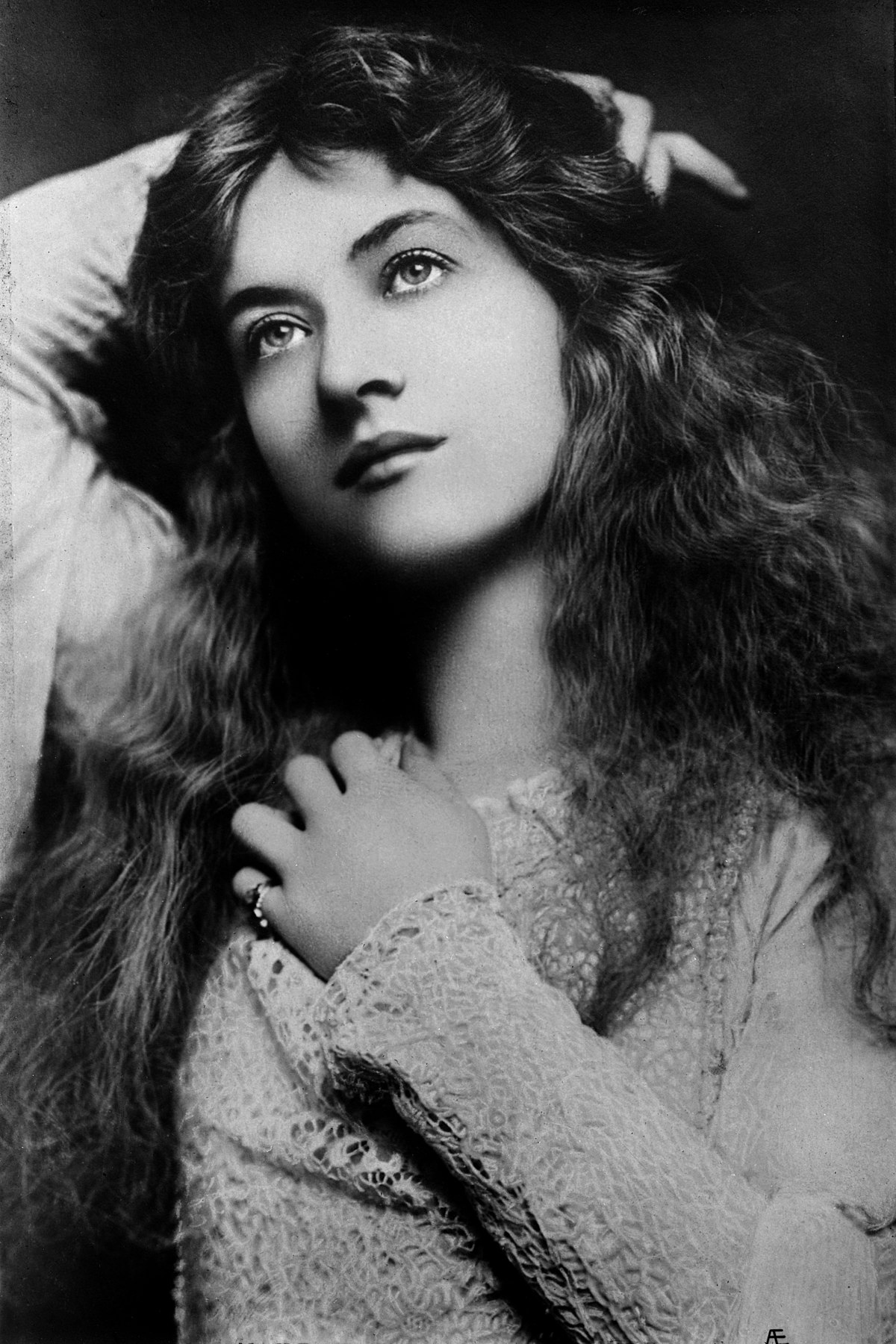 Maude Fealy was an American stage and silent film actress whose career spanned the sound era. A child actor, she made her first stage appearance at age three in her mother's 1884 production of Faust. She was also a playwright, an acting coach, and has been credited with the invention of a wheeled luggage carrier. Later in her career, she appeared in The Ten Commandments in an unaccredited role, perhaps as a favor to her friend Cecil de Mille, as one of the Hebrew slave women at the Crag and Corridor who helped Charlton Heston, in his role as Moses, understand the dire nature of his people's plight. Maude Fealy has a single line, "Miriam is always right," in another scene where Hebrew women gather water in expectation of the Nile turning to blood.

Bessie Love Hawks (1898-1986) was born Juanita Horton, changed her name to Bessie Love, and later married film producer William Hawks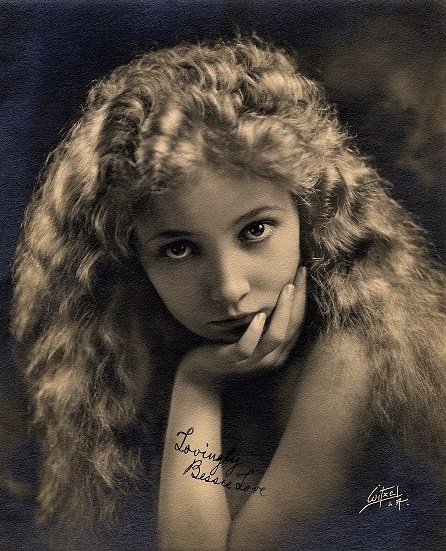 Doris Eaton Travis (1904-2010) was the last living Ziegfeld Girl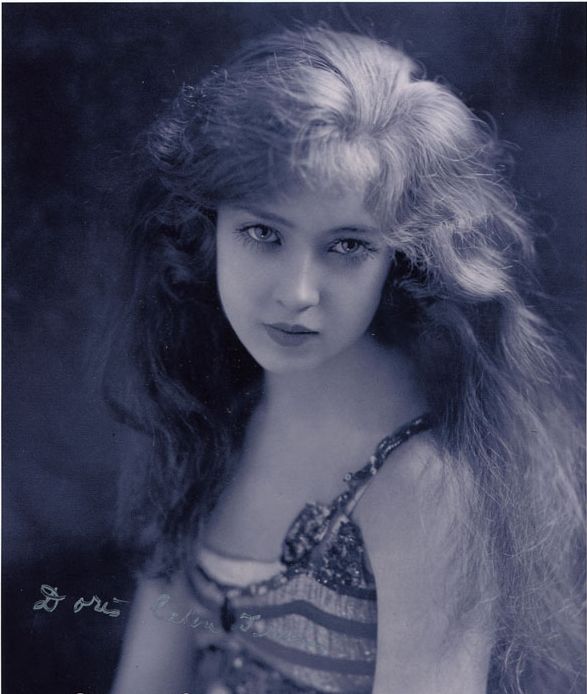 Dolores Costello (1903-1979) married the famous actor John Barrymore and was the grandmother of Drew Barrymore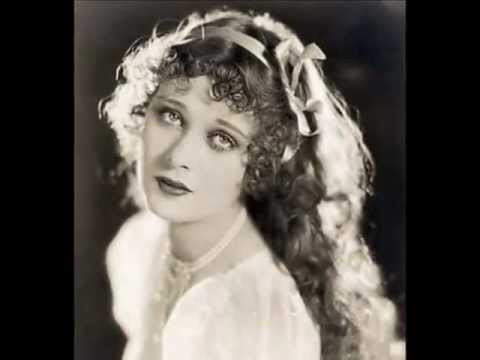 Gladys Cooper (1888-1971)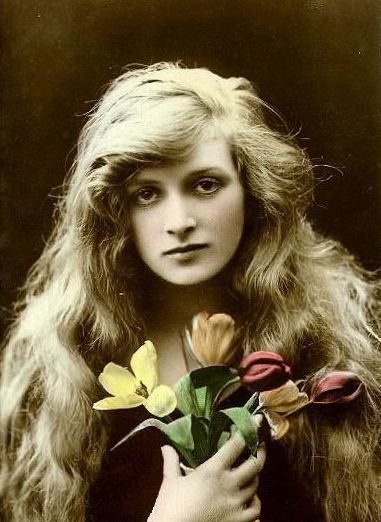 Ren
é
e Vivien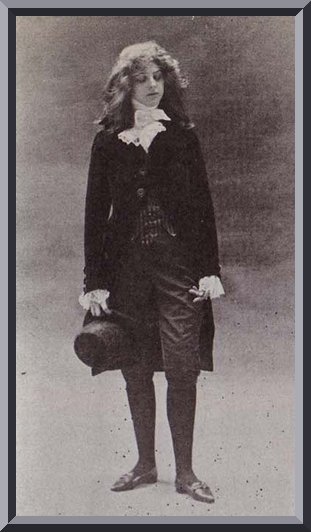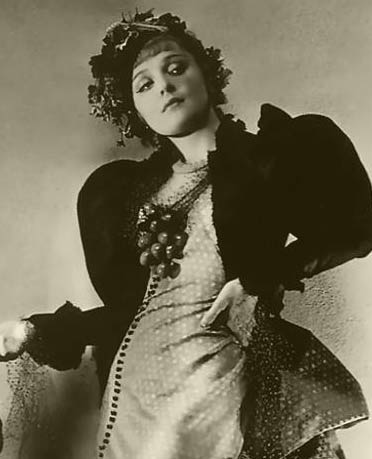 Renée Vivien (1877-1909) was a British poet who wrote primarily in French. She was one of the last major poets of Symbolism. Her work included sonnets, hendecasyllabic verse and prose poetry. Born Pauline Mary Tarn in London to a British father and American mother, she grew up in Paris and London. Upon inheriting her father's fortune at age 21, she emigrated permanently to France. In Paris, her dress and lifestyle were as notorious as her verse. She lived lavishly as an open lesbian, sometimes dressing in men's clothes, while harboring a lifelong obsession for her closest childhood friend, Violet Shillito (a relationship that apparently remained unconsummated). Her obsession with violets led to Vivien being called the "Muse of the Violets." But in 1900 Vivien abandoned this chaste love to engage in a public affair with the American writer and heiress Natalie Clifford Barney. The following year Shillito died of typhoid fever, a tragedy from which Vivien never fully recovered. Vivien later had a relationship with a baroness to whom she considered herself to be married, even though the baroness had a husband and children. During her adventurous life, Vivien indulged in alcohol, drugs, fetishes and sadomasochism. But she grew increasingly frail and by the time of her death she weighed only 70 pounds, quite possibly dying from the cumulative effects of anorexia, alcoholism and drug abuse.



Song

loose translation by

Michael R. Burch



When the moon weeps,




illuminating flowers on the graves of the faithful,




my memories creep




back to you, wrapped in flightless wings.





It's getting late; soon we will sleep




(your eyes already half closed)




steeped




in the shimmering air.





O, the agony of burning roses:




your forehead discloses




a heavy despondency,




though your hair floats lightly ...





In the night sky the stars burn whitely




as the Goddess nightly




resurrects flowers that fear the sun




and die before dawn ...



Evelyn Laye (1900-1996)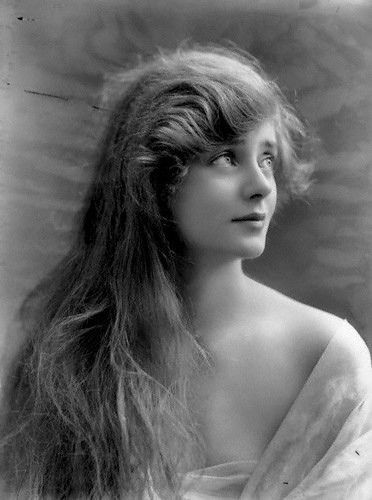 Princess Ileana of Romania (1909-1991)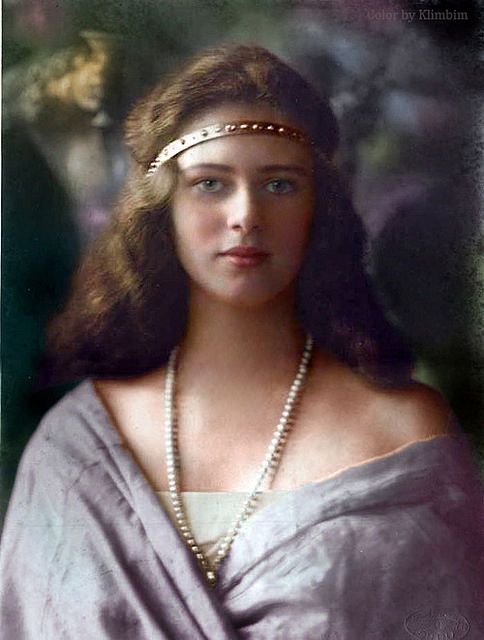 Ruth Chatterton (1892-1961)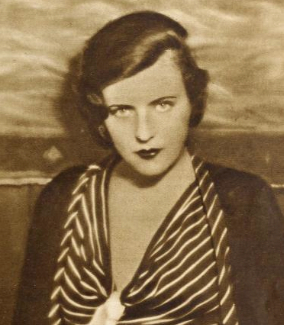 Ruth Chatterton was a striking actress who was most popular in the 1930s. She appeared in Madame X and was nominated for an Academy Award for Best Actress. She received a second nomination for Best Actress for her next film, Sarah and Son. Chatterton apparently grew tired of acting and retired to become a novelist and one of the first female aviators. She was a good friend of Amelia Earhart and flew solo across the United States several times.

Angels of Mercy: Omer Goldman Granot, Maya Wind, Florence Nightingale, Sojourner Truth, Harriet Tubman

Omer Goldman Granot




Omer Goldman Granot is the daughter of Naftali Granot, a former deputy head of Mossad, an Israeli intelligence service similar to the CIA. In addition to her arresting supermodel-like looks, she is a member of the Shministim, a group of young Israeli conscientious objectors or "refuseniks" who refuse to serve in Israel's army after they graduate from high school. Goldman opposes Israel's military occupation of Palestine and its brutal repression of the Palestinian people. She says, by way of explanation: "In Israel, after you finish high school, you have to join the army immediately ... When it was my time to join the Israeli army, I refused, because I am against the fact that the Israeli army is occupying the Palestinian territories and the Palestinian people. I won't take part in a system that commits war crimes and crimes against humanity ... Anyone who uses violence is wrong. But our country, which claims to be democratic, and the IDF, which is supposed to be human, act exactly like Hamas, a terrorist organization. The IDF bombs innocent people; it's a terrorist organization, but no one calls it that. We are hurting innocent people; we are acting like a terrorist organization."

Bar Rafaeli




Bar Refaeli doesn't just look like a supermodel ... she is a supermodel. Like Omer Goldman Granot, she refused to serve in the IDF, but for a more pragmatic reason. She married a family friend in 2004, then divorced him soon afterward in order to avoid serving in the Israeli military. In a compromise to avoid potential boycotts of companies Refaeli works with, she agreed to visit injured IDF soldiers on visits to Israel and, ironically, to encourage enlistment in the IDF!

Maya Wind




Maya Yechieli Wind is a third Israeli refusenik, and a beautiful angel of peace. She grew up in Jerusalem during the second Intifada. Her first experience with conflict resolution was at age fifteen! Later she became involved in various co-existence initiatives in the West Bank. She joined the Shministim in December 2008, refusing to serve in the IDF. As a result, she spent several weeks in detention, then forty days in a military prison. Today she works for Rabbis for Human Rights, the Israeli Committee Against House Demolitions and New Profile, a feminist peace movement.

Waifs: Lillian Gish, Twiggy, Jean Shrimpton, Jerry Hall, Kate Moss, Jodie Kidd, Jamie King, Kristin McMenamy, Fiona Apple, Calista Flockhart, Lindsay Lohan, Mischa Barton, Liv Tyler, Evangeline Lilly

Lillian Gish [1893-1993] as Lilith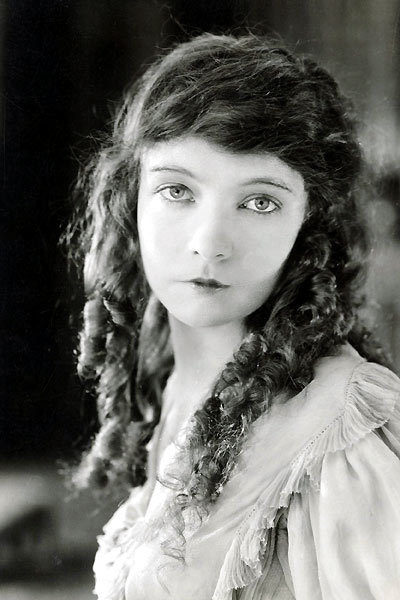 Lillian Gish has been called "The First Lady of American Cinema." She once remarked with pride, "I played a lewd Ophelia." But she also said, "Young man, if God had wanted you to see me that way, he would have put your eyes in your bellybutton."

Feminists and Suffragettes: Lillian Russell, Maya Angelou, Madonna, Beyoncé, Aphra Behn, Mary Wollstonecraft, Mary Shelley, Sojourner Truth, Jane Addams, Susan Anthony, Jane Fonda, Simone de Beauvoir, Eleanor Roosevelt, Coretta Scott King, Marlene Dietrich, Gloria Steinem, Angela Davis, Barbara Walters, Angelina Jolie, Emma Watson

Lillian Russell [1860-1922]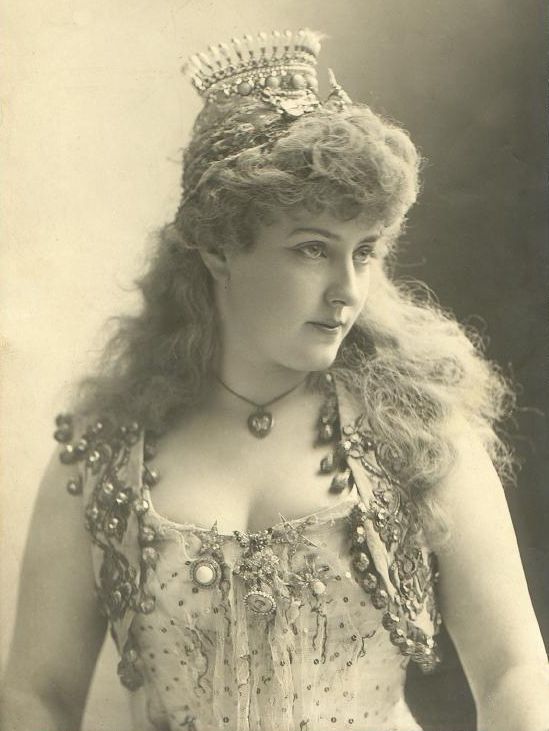 Lillian Russell was one of the first American female celebrities. She was an actress and singer known for her stage presence. She was married four times, but her longest relationship was with Diamond Jim Brady, a man known for his enormous appetites, which included gambling, food and (as his nickname suggests) expensive jewels. Her mother was a noted feminist who became the first woman to run for mayor of New York City. In her later years Russell became an advocate of women's suffrage and was a popular lecturer and newspaper columnist.

Le Mystères: Greta Garbo, Mata Hari, Maude Gonne, Isadora Duncan, Lauren Bacall, Lillian Russell, Dorothy Dandridge, Katherine Hepburn, Cléo de Mérode, Catherine Deneuve

Greta Garbo




"There are many things in your heart you can never tell to another person. They are you, your private joys and sorrows, and you can never tell them. You cheapen yourself, the inside of yourself, when you tell them." — Greta Garbo

Katherine Hepburn [1907-2003]




Warriors & Explorers: Joan of Arc, Boudicca (Queen of the Celts), Hippolyta (Queen of the Amazons), Pocahontas, Sacagawea, Queen Elizabeth I, Bloody Mary, Queen Victoria

Scarlett Johansson as Joan of Arc




Joan of Arc by Howard David Johnson (above)




Visions of the Muse: Bette Davis, Daria Zhemkova, Stevie Nicks, Ingrid Bergman, Gene Tierney, Ginger Rogers, Lana Turner, Sylvia Plath, Anne Sexton

Bette Davis [1908-1989]




"She's got Bette Davis eyes ..."

Daria Zhemkova




Sirens: Christina Aguilera, Rihanna, Madonna, Cher, Katy Perry, Beyoncé, Jennifer Lopez, Adele, Shakira, Dido, Sade, Stevie Nicks, Pink, Toni Braxton, Enya, Faith Hill

Christina Aguilera sings like an angel, and looks like one too ...




Rihanna




Cher as Cleopatra




Lolitas and Ingenues: Brooke Shields, Lillian Gish, Mary Pickford, Britney Spears, Fiona Apple, Ariana Grande, Christina Aguilera, Natalie Wood, Vivien Leigh, Julie Gibson, Loretta Young, Christina Applegate (as the young Kelly Bundy)

Brooke Shields aka "Pretty Baby"




Sexpots and Hotties: Elizabeth Taylor, Marilyn Monroe, Jean Harlow, Jane Russell, Sophia Loren, Beyonce, Gina Lollobrigida, Brigitte Bardot, Raquel Welch, Lynda Carter, Kelly LeBrock, Scarlett Johansson, Rita Hayworth, Anita Ekberg, Ursula Andress, Gina Lollobrigida, Christina Hendricks, Jacqueline Bisset, Claudia Cardinale, Ann-Margret, Angie Dickinson, Isabella Rossellini, Kim Bassinger, Jaclyn Smith, Barbara Parkins, Britt Ekland, Catherine Zeta-Jones

Elizabeth Taylor [1932-2011]




Bad Girls: Ann Savage, Vanessa Williams, Dakota Johnson, Madonna, Drew Barrymore, Megan Fox, Samantha Fox, Christina Applegate, Jean Harlow, Bettie Page, Katy Perry, Linda Lovelace, Stormy Daniels

Ann Savage [1921-2008]




Ann Savage and I share the same birthday, February the 19th. The day I discovered her, I received a message out of the blue, Glamour, that made me think of the word's ancient connotation of a magical spell. Then, I swear, the two pictures above were the only ones I could get to paste into this page, as if she was selecting them herself! Ann Savage is best known today for her role as the cigarette-dangling, "vicious and predatory, very sexually aggressive" femme fatale Vera in the surreal film noir Detour. She has also been called "the perfect vixen."

Christina Applegate, from Kelly Bundy to international activist, ambassador and philanthropist




Bettie Page [1923-2008]




Bettie Page was one of the first Playboy "playmates" and she was so notorious for doing bondage stills and films that the movie made about her life was titled The Notorious Bettie Page. In 1958, she retired to become a Christian evangelist, after which she returned to live in her Bible belt hometown, Nashville, and went on to do full-time work with Billy Graham. Ironically, after her conversion she had a nervous breakdown and was institutionalized as insane for eight years.

Katy Perry as the second coming of Bettie Page




REALLY Bad Girls: Eva Braun Hitler, Marla Maples, Melania Trump, Ivana Trump, Ivanka Trump

Eva Braun Hitler [1912-1945] as Hel, Queen of Neifelheim, the Norse underworld




Royals: Princess Diana Spencer, Queen Noor, Princess Grace Kelly, Princess Caroline, Princess Stephanie, Princess Kate Middleton, Queen Rania, Jacqueline Kennedy Onassis

Princess Diana Spencer [1961-1997], Her Radiant Highness




Grace Kelly [1929-1982], also known as Princess Grace of Monaco



Princess Caroline of Monaco, the daughter of Princess Grace




Guy Dolls: Candy Darling, Ru Paul

Candy Darling




Candy Darling certainly qualifies as a notorious beauty, since she was a favorite of Andy Warhol and the songs "Lola" by the Kinks and Lou Reed's "Candy Says" and "Take a Walk on the Wild Side" were allegedly written with her in mind. Oh, and she was a he, born James Lawrence Slattery.

Rita Hayworth [1918-1987]




"Rita Hayworth gave good face ..."

Superheroes: Lynda Carter, Gal Godot, Uma Thurman, Scarlett Johansson, Jennifer Lawrence, Angelina Jolie, Halle Berry, Anne Hathaway, Drew Barrymore, Eartha Kitt, Yvonne Craig, Julie Newmar, Michelle Pfeiffer, Jessica Alba, Jennifer Gardner, Anna Paquin, Alicia Vikander, Helen Slater, Lindsay Wagner, Famke Janssen, Rebecca Romijn, Kristy Swanson, Sarah Michelle Gellar, Alyson Hannigan, Alexandra Shipp, Ming-Na Wen, Chloe Bennett, Elizabeth Olsen, Laura Vandervoort, Ellen Page, Malin Akerman

, Carla Gugino



Beyoncé Knowles as Boudicca




Lynda Carter as Hippolyta, Queen of the Amazons



Raquel Welch was the ultimate sex symbol in her day ...




Angelina Jolie




Pool Sharks and Olympians: Janette Lee, Anastasia Luppova, Katarina Witt, Hope Solo, Candace Parker, Leyrn Franco, Sara Galimberti, Ellen Hoog, Alex Morgan, Maria Sharpova, Esther Williams, Kim Yuna, Danica Patrick

Jeanette Lee, the "Black Widow"




Anastasia Luppova




Famous Pool Sharks

The New Wave: Rihanna, Katy Perry, Blake Lively, Emma Watson, Gal Gadot, Gigi Hadid, Bella Hadid, Natalie Portman, Eva Green, Eva Mendes, Léa Hélène Seydoux, Dakota Johnson, Françoise Hardy, Alicia Vikander, Zoe Saldana, Carey Mulligan, Marine Vacth, M.I.A. (Mathangi Arulpragasam), Freida Pinto, Zoë Kravitz, Kat Dennings, Ronda Rousey, Kate Upton, Emma Stone, Margot Robbie, Taylor Hill, Megan Fox, Kate Beckinsale, Mila Kunis, Kristin Bell, Jennifer Connelly, Zooey Deschanel, Olivia Wilde, Laurie Holden

Kelly LeBrock is a master of "Weird Science" ...




Global Sensations: Myriam Fares, Iman, Ingrid Bergman, Sophia Loren, Monica Belucci, Brigitte Bardot, Aishwarya Rai Bachchan, Isabella Rossellini, Shakira, Sophie Marceau, Adriana Lima, Léa Hélène Seydoux, Priyanka Chopra, Fahriye Evcen, Deepika Padukone, Françoise Hardy, Alicia Vikander, Zoe Saldana, Carey Mulligan, Miranda Kerr, Marine Vacth, M.I.A. (Mathangi Arulpragasam), Freida Pinto, Gigi Hadid, Bella Hadid, Lupita Nyong'o, Niki Karimi, Celine Lomez, Thandie Newton, Catherine Bell, Greer Garson, Hedy Lamarr, Yvette Mimieux, Marion Cotillard, Christine Kaufmann, Jane Birkin, Twiggy

Myriam Fares ... is the Lebanese siren known as the "Queen of the Stage" the most luminous beauty of all time? To be sure, you can check out our pictures of her at the bottom of every page in this series. In any case, she certainly proves that Middle Eastern women don't have to be blushing violets.




Continue to page 2 of Famous, Notorious and Luminous Beauties

By clicking the hyperlinks below you can find other Visions of Beauty such as Hanaa Ben Abdesslem, Queen Rania Al Abdullah of Jordan, Burnu Acquanetta, Amy Adams, Isabelle Adjani, Princess Deena Al Juhani Adbulaziz of Saudi Arabia, Nazanin Afshin-Jam, Nina Agdal, Malin Akerman, Jessica Alba, Hind al-Fayez, Kirstie Alley, Amal Alamuddin, Alessandra Ambrosio, Eva Amurri, Mary Anderson, Gillian Anderson, Jennifer Aniston, Fiona Apple, Lauren Bacall, Faith Bacon, Lucille Ball, Brigitte Bardot, Drew Barrymore, Kim Basinger, Kate Beckinsale, Madge Bellamy, Camilla Belle, Halle Berry, Valerie Bertinelli, Asifa Bhutto, Benazir Bhutto, Juliet Binoche, Lori Blondeau, Betty Blythe, Nazanin Boniadi, Candice Boucher, Carole Bouquet, Toni Braxton, Sherry Britton, Charlotte Brontë, Kelly Brook, Betty Brosmer, Elizabeth Barrett Browning, Florence Brudenel-Bruce, Elisabetta Canalis, Claudia Cardinale, Belinda Carlisle, Phoebe Cates, Arianny Celeste, Lacey Chabert, Cyd Charisse, Helena Christensen, Emmanuelle Chriqui, Corinne Clery, Amal Ramzi Alamuddin Clooney, Susan Coffey, Colette, Jennifer Connelly, Millie Corretjer, Lotta Crabtree, Cindy Crawford, Dani Crayne, Penelope Cruz, Kaley Cuoco, Miley Cyrus, Dorothy Dandridge, Candy Darling, Brooklyn Decker, Catherine Deneuve, Dorian Dennis, Ruby Dhalla, Yamila Diaz-Rahi, Dido, Celine Dion, Diana Dors, Geraldine Doyle aka "Rosie the Riveter," Mackenzie Drazan, Isadora Duncan, Eliza Dushku, Anita Eckberg, Karina Eid, Queen Elizabeth I, Tara Emad, Linda Evangelista, Hoda Fadel, Dakota Fanning, Frances Farmer, Hind al-Fayez, Isla Fisher, Megan Fox, Leyrn Franco, Sarah Gadon, Sara Galimberti, Greta Garbo, Virginie Amélie Avegno Gautreau (aka Madame X), Sethrida Geagea, Meriam George, Yasmeen Ghauri, Louise Glaum, Maud Gonne, Arwa Gouda, Eva Green, Maggie Gyllenhaal, Bella Hadid, Gigi Hadid, Lisa Halaby (Queen Noor of Jordan), Imaan Hammam, Mona Abou Hamze, Anne Hathaway, Alyson Hannigan, Dina Hayek, Salma Hayek, Anaya Hayes, Helene Anna Held, Tricia Helfer, Christina Hendricks, Audrey Hepburn, Jennifer Love Hewitt, Faith Hill, Xaviera Hollander, Ellen Hoog, Bryce Dallas Howard, Iman, Bianca Jagger, Calamity Jane, Michelle Jenneke, Shi Zi Jia, Amy Johnson, January Jones, Mila Jovovich, Ashley Judd, Aysun Kayaci, Iris Kavka, Fanny Kemble, Miranda Kerr, Mia Khalifa, Lina Khattab, Keira Knightley, Beyoncé Knowles, Doutzen Kroes, Joanna Krupa, Mila Kunis, Hedy Lamarr, Lillie Langtry, Ali Larter, Jennifer Lawrence, Vivien Leigh, Orly Levy, Aylar Lie, Blake Lively, Adriana Lima, Gina Lollobrigida, Jennifer Lopez, Sophia Loren, Courtney Love, Elle Macpherson, Madonna, Alma Mahler, Ayla Malik, Shlomit Malka, Jayne Mansfield, Marla Maples, Jana Maria Mashonee, Ghislaine Maxwell, Rachel McAdams, Rose McGowan, Katherine McPhee, Leighton Meester, Marta Menegatti, Roanne Mgbemere, Alyssa Milano, Edna St. Vincent Millay, Marissa Miller, Siena Miller, Antonija Misura, Kelly Monaco, Alex Morgan, Huda Naccache, Yara Naoum, Evelyn Nesbit, Olivia Newton-John, Stevie Nicks, Brigitte Nielsen, Florence Nightingale, Nour, Annie Oakley, Maureen O'Hara, Ann-Margret Olsson, Cote de Pablo, Zsa Zsa Padilla, Jessica Paré, Grace Park, Dorothy Parker, Eleanor Parker, Danica Patrick, Victoria Pendleton, Sasha Pivovarova, Laura Prepon, Priscilla Presley, Lisa Marie Presley, Behati Prinsloo, Molly C. Quinn, Charlotte Rampling, Lana Del Ray, Dorothy Revier, Christina Ricci, Molly Ringwald, Virginia Roberts, Isabella Rossellini, Lillian Russell, Pardis C. Sabeti, Sade, Eve Marie Saint, Nicole Scherzinger, Jane Seymour, Lizabeth Scott, Anne Sexton, Shanina Shaik, Shakira, Anoushka Shankar, Maria Sharpova, Irina Shayk, Johanna Sjoberg, Hope Solo, Belle Starr, Jan Sterling, Sharon Stone, Madeline Stowe, Candace Swanepoel, Taylor Swift, Sharon Tate, Princess Amira Al Taweel of Saudi Arabia, Dita Von Teese, Charlize Theron, Ivana Trump, Ivanka Trump, Melania Knauss Trump, Christy Turlington, Liv Tyler, Shania Twain, Kate Upton, Meryem Uzerli, Gloria Vanderbilt, Natalia Vodianova, Anne Vyalitsyna, Dr. Dahlia Wasfi, Haifa Wehbe, Rosie Huntington-Whiteley, Olivia Wilde, Katarina Witt, Vanessa Williams, Kate Winslet, Rachel Hurd Wood, Deborah Ann Woll, Natalie Wood, Virginia Woolf, Madame X, Maha Yacoub, Kim Yuna, Asifa Zardari, Dorra Zarrouk, Zitkala-Ša, Zhang Ziyi, Nawal El Zoghbi

Coming soon ... Adele, Dianna Agron, Ariana Grande, Julie Andrews, Jean Arthur, Mary Astor, Adrienne Barbeau, Monica Belluci, Charlotte Bronte, Stormy Daniels, Linda Darnell, Doris Day, Sandra Dee, Zoey Deschanel, Celine Dion, Nina Dobrev, Francoise Dorleac, Casey Eastham, Queen Elizabeth I, Alice Eve, Farrah Fawcett, Jane Fonda, Gal Godot, Marisol Gonzalez, Sasha Grey, Olivia de Haviland, Nina Hartley, June Havoc, Goldie Hawn, Helen Hayes, Trippi Hendren, Lena Horne, Kendall Jenner, Grace Jones, Jennifer Jones, Diane Keaton, Anna Kendric, Deborah Kerr, Nicole Kidman, Karlie Kloss, Heidi Klum, Olga Kurylenko, Diane Lane, Evangeline Lilly, Soong Ching Ling, Virna Lisi, Carole Lombard, Tina Louise, Linda Lovelace, Myrna Loy, Claudia Lynx, Kate Middleton aka Princess Kate and the Duchess of Cambridge, Pipa Middleton, Helen Mirren, Demi Moore, Kate Moss, Kim Novak, Jacqueline Kennedy Onassis, Debra Paget, Barbara Palvin, Candace Parker, Hayden Panettiere, P!nk, Aishwarya Rai, Jane Russell, Romy Schneider, Jean Simmons, Britney Spears, Jean Seberg, Irina Shayk, Norma Shearer, Cybill Shepherd, Mallika Sherawat, Jean Shrimpton, Norma Talmadge, Uma Thurman, Sofia Vergara, Alicia Vikander, Martha Washington, Mae West, Esther Williams, Catherine Zeta-Jones

The Most Beautiful Women of All Time

Ava Gardner (#1)
Ingrid Bergman
Elizabeth Taylor
Brooke Shields
Ione Bright
Grace Kelly
Audrey Hepburn
Marilyn Monroe
Dorothy Dandridge
Gypsy Rose Lee
Vivien Leigh
Gene Tierney
Lana Turner and Veronica Lake (tie)
Iman
Brigitte Bardot
Rita Hayworth
Kate Moss and Phobe Cates (tie)
Ginger Rogers
Claudia Cardinale
Sophia Loren and Raquel Welch (tie)
Kim Novak and Kim Basinger (tie)
Lauren Bacall
Cybill Shepherd
Princess Diana Spencer

The Most Beautiful Women Today

Jennifer Lawrence (#1)
Aishwarya Rai
Jessica Alba
Kendall Jenner
Beyoncé Knowles
Amber Heard
Olga Kurylenko and Liv Tyler (tie)
Anne Hathaway
Gigi Hadid and Bella Hadid (tie)
Monica Belucci
Laetitia Casta
Bianca Balti
Nicole Scherzinger
Adriana Lima
Olivia Wilde
Milla Jovovich
Hanaa Ben Abdesslem
Meryem Uzerli
Taylor Swift
Bar Rafaeli
Daria Zhemkova
Uma Thurman
Scarlett Johansson
Sophie Marceau
Jennifer Lopez
Charlize Theron

The Most Beautiful Girls Next Door

Marilyn Monroe (#1)
Dawn Wells (esp. as Mary Ann in Gilligan's Island)
Jennifer Anniston (esp. in Friends)
Christina Applegate (esp. in Married With Children)
Laura Prepon (esp. in That 70s Show)
Olivia Newton-John (esp. in Grease)
Phoebe Cates (esp. in Fast Times At Ridgemont High)
Kirstie Alley (esp. in Cheers)
Christina Ricci
Faith Hill
Katherine McPhee
Drew Barrymore
Jessica Alba
Lucille Ball

The Most Beautiful Bad Girls of all Time

Gypsy Rose Lee (#1)
Bettie Page and Katy Perry (tie)
Candy Darling (James Lawrence Slattery)
Hippolyta, Queen of the Amazons
Boudicca, Queen of the Celts who defeated the vaunted Roman legions after her daughters were raped by Romans
Madonna
Linda Lovelace
Sasha Grey
Ann-Margaret
Brigitte Bardot
Catherine Deneuve
Drew Barrymore
Jamie Lee Curtis
Janice Dickinson
Jerry Hall
Calamity Jane
Bonnie Parker
Eva Braun (Mrs. Adolph Hitler)
Madame du Barry
Nell Gwynn
Cora Pearl
Belle Starr
Tempest Storm
Stormy Daniels

The Most Beautiful Angels of Peace

Rachel Corrie
Omer Goldman
Maya Wind
Anna Baltzer
Greta Berlin
Florence Nightingale
Mother Teresa
Mary Seacole
Harriett Tubman
Sojourner Truth

The Most Beautiful Historical/Mythical Women

Eve
Lilith
Pandora
Jezebel
Nefertiti
Bathsheba
Helen of Troy
Sappho
Cleopatra
Mary Magdalene
Salome
Guinevere
Lady Godiva
Joan of Arc
Eleanor of Aquitaine
Catherine of Aragon
Anne Boleyn
Jane Seymour
Queen Elizabeth I
Bloody Mary
Catherine de Medici
Catherine the Great
Marie Antoinette
Josephine
Queen Victoria
Pocahontas
Sacagawea

Related pages: Visions of Beauty, Best Marilyn Monroe Pictures, Marilyn Monroe Rare & Unusual Pictures, Famous Beauties, Famous Historical Beauties, Famous Courtesans, Famous Ingénues, Famous Hustlers, Famous Pool Sharks, Famous Rogues, Famous Heretics, Famous Hypocrites, Famous Forgers and Frauds, Famous Flops and Flubs, Famous Morons, The Dumbest Things Ever Said, Famous Last Words, Famous Insults, Famous Falsettos, Unmentionables, Visible Panty Lines, Famous Beauties with Small Breasts

The HyperTexts