The HyperTexts

Visible Panty Line (VPL)

What is a visible panty line, really? Is it a terribly gauche fashion faux pas? If so, why have high-fashion models and actresses been letting us peek at their panties through their ultra-expensive outfits for decades? Haute couture has obviously not received (or has not believed) the theory that panties are embarrassing and that their lines and shadows must be hidden from view. While the term "wardrobe malfunction" is often employed when someone famous lets the public see their underwear, it's obvious that most such exhibitions these days are deliberate, or at least not strenuously avoided. Perhaps it's time to let panty lines have their day in the sun!

Is the visible panty line a fashion "no-no," or is it an exciting glimpse at at a woman's "unmentionables"? Are you intrigued by the outlines and shadows of bra straps, cups, clips, clasps and tags? If so, this page was designed for you, and we hope you enjoy it. Here you will find s

ome of

the very best pictures of panty lines visible through women's clothing, whether dresses, slips, jeans or pants. We also have some of the best pictures of bra cups and bra straps visible through blouses and slips. If you like sturdy gussets (reinforced crotch panels), elastic waistbands, lace edging, garter belts, suspenders, stockings, hose, corsets, girdles, shapewear, and those little peeping-out tags, you will find "all the above" below.

Related pages: Visible Panty Line, Visible Bra Cups and Straps, Slips & Bras, Upskirts, Unmentionables (First Page), Best Marilyn Monroe Pictures

Actresses, models and other celebrities who have shown us their underthings include: Bettie Page, Marilyn Monroe, Jennifer Anniston, Christina Applegate, Halle Berry, Beyoncé, Jessica Biel, Juliet Binoche, Toni Braxton, Christie Brinkley, Kelly Brook, Cindy Crawford, Jamie Lee Curtis, Miley Cyrus, Catherine Deneuve, Adriana Grande, Shannon Elizabeth, Salma Hayek, Kendall Jenner, Scarlett Johansson. Angelina Jolie, Ashley Judd, Kim Kardashian, Miranda Kerr, Nicole Kidman, Mila Kunis, Jennifer Lawrence, Jennifer Lopez, Sophia Loren, Courtney Love, Kelly LeBrock, Madonna, Kate Middleton, Demi Moore, Kate Moss, Katy Perry, Natalie Portman, Christina Ricci, Denise Richards, Rihanna, Molly Ringwald, Claudia Schiffer, Stephanie Seymour, Brooke Shields, Britney Spears, Taylor Swift, Elizabeth Taylor, Charlize Theron, Liv Tyler, Christy Turlington, Emma Watson, Raquel Welch and Rene Zellwegger.

White cotton panties are clearly visible through a sheer chiffon-like dress ... is this the best visible panty line picture of all time?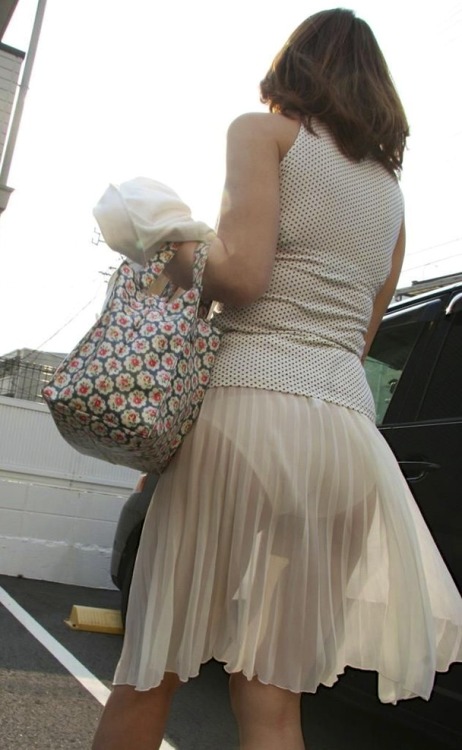 Visible panty line, bent over and stretched to the max, with the gusset (reinforced crotch panel) and thick seams clearly outlined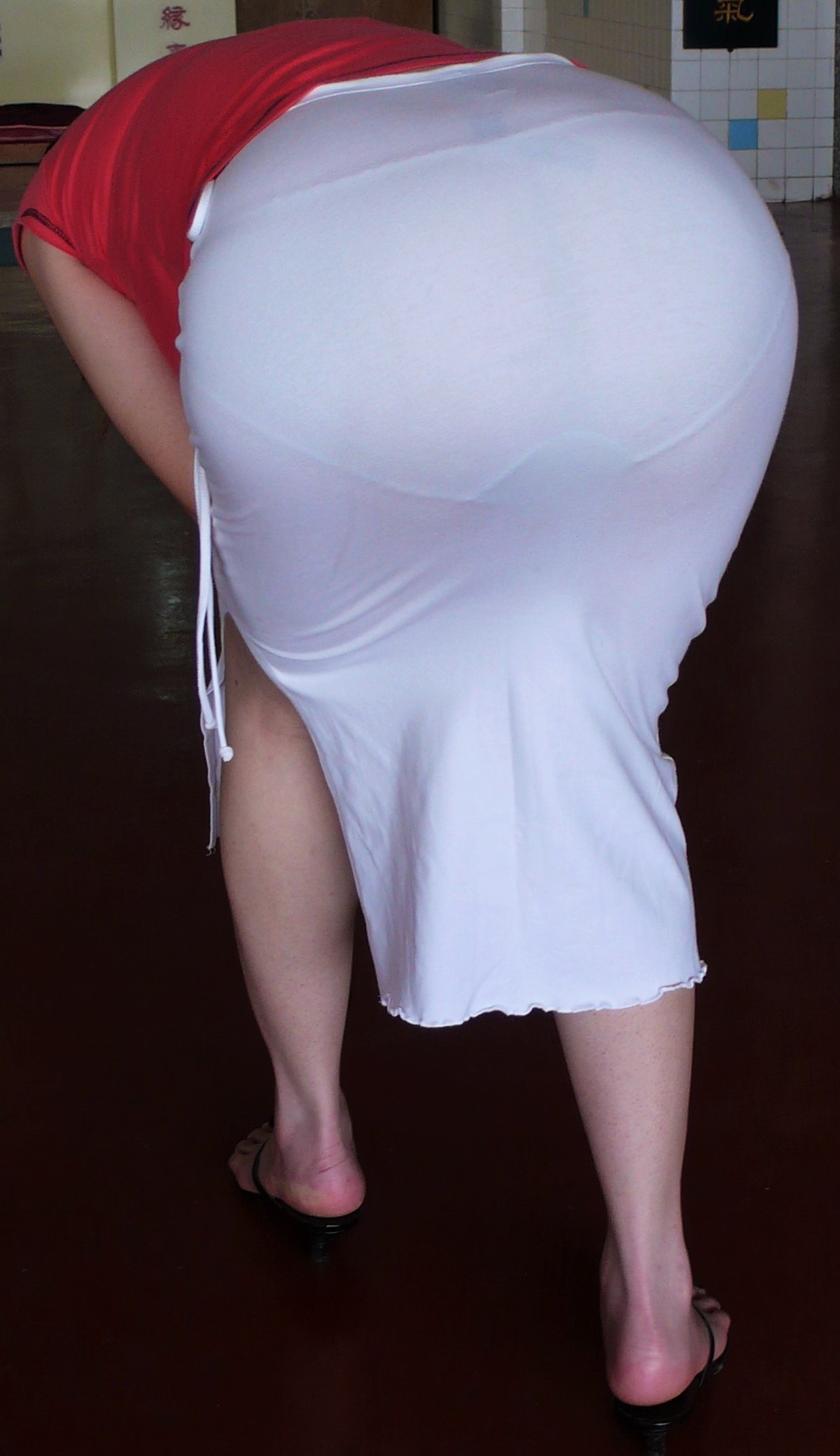 Visible panty line, bent over shopping, with the gusset panel and lace edging clearly visible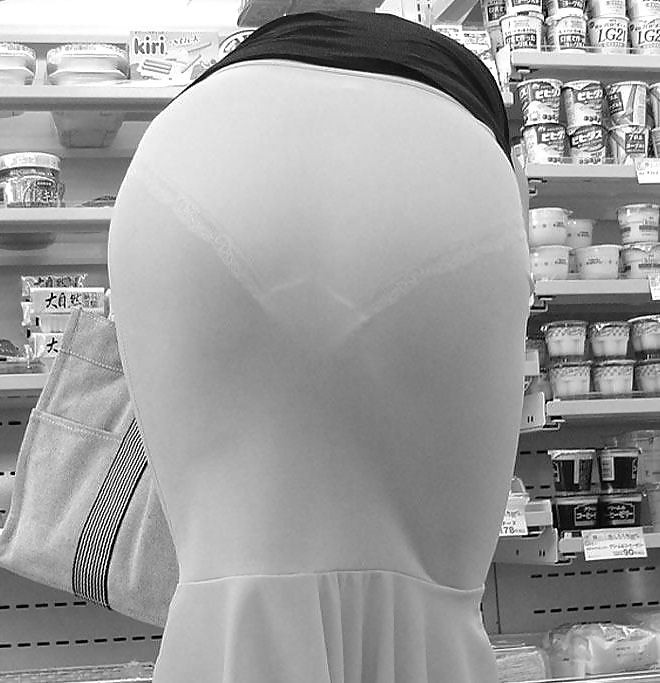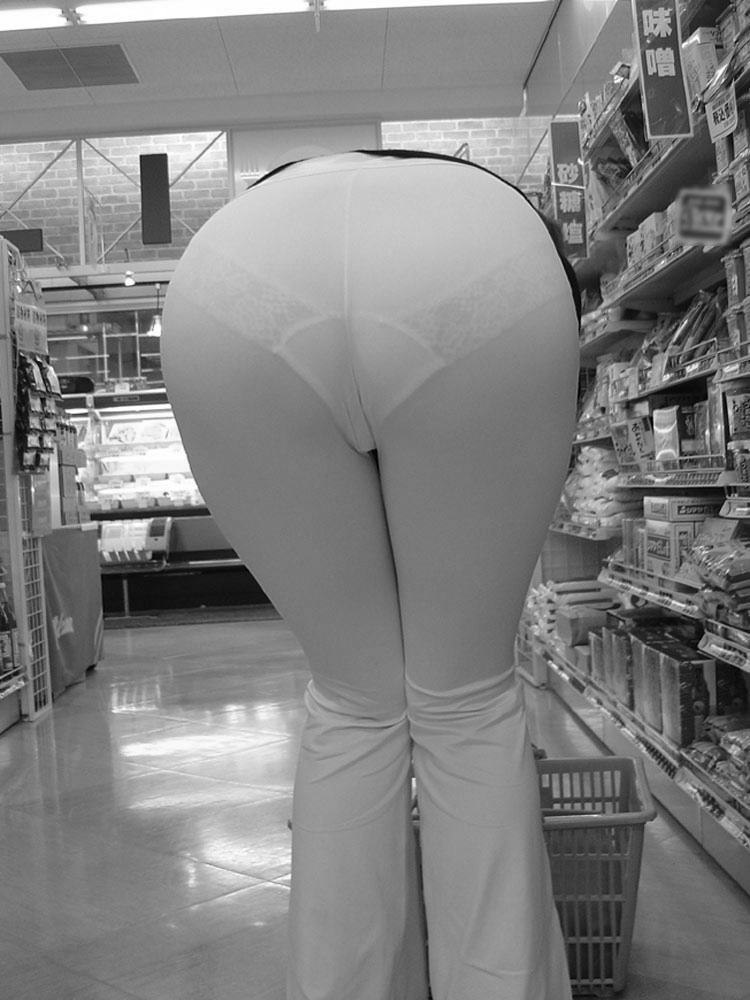 A thick-seamed visible panty line, kneeling in a sheer white skirt, with bra straps, clips and clasp also visible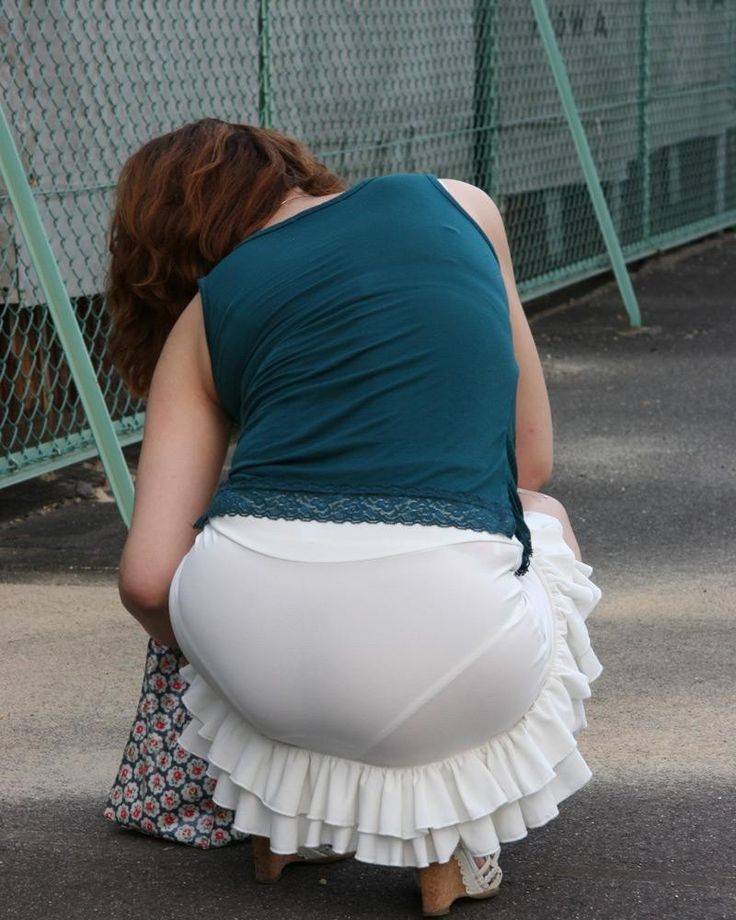 Visible thong line, in an ultra-sheer chiffon-like slip that leaves little to the imagination; even the tag is clearly visible and nearly readable!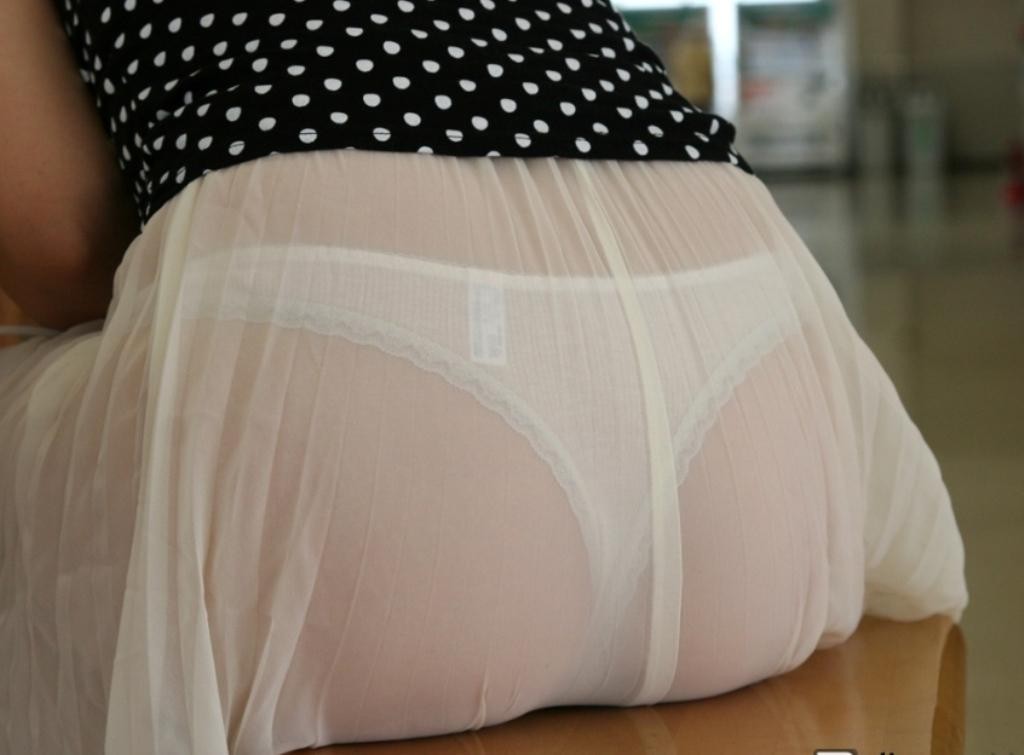 Light yellow panties are clearly visible through sheer white skirt, with the gusset panel peeking out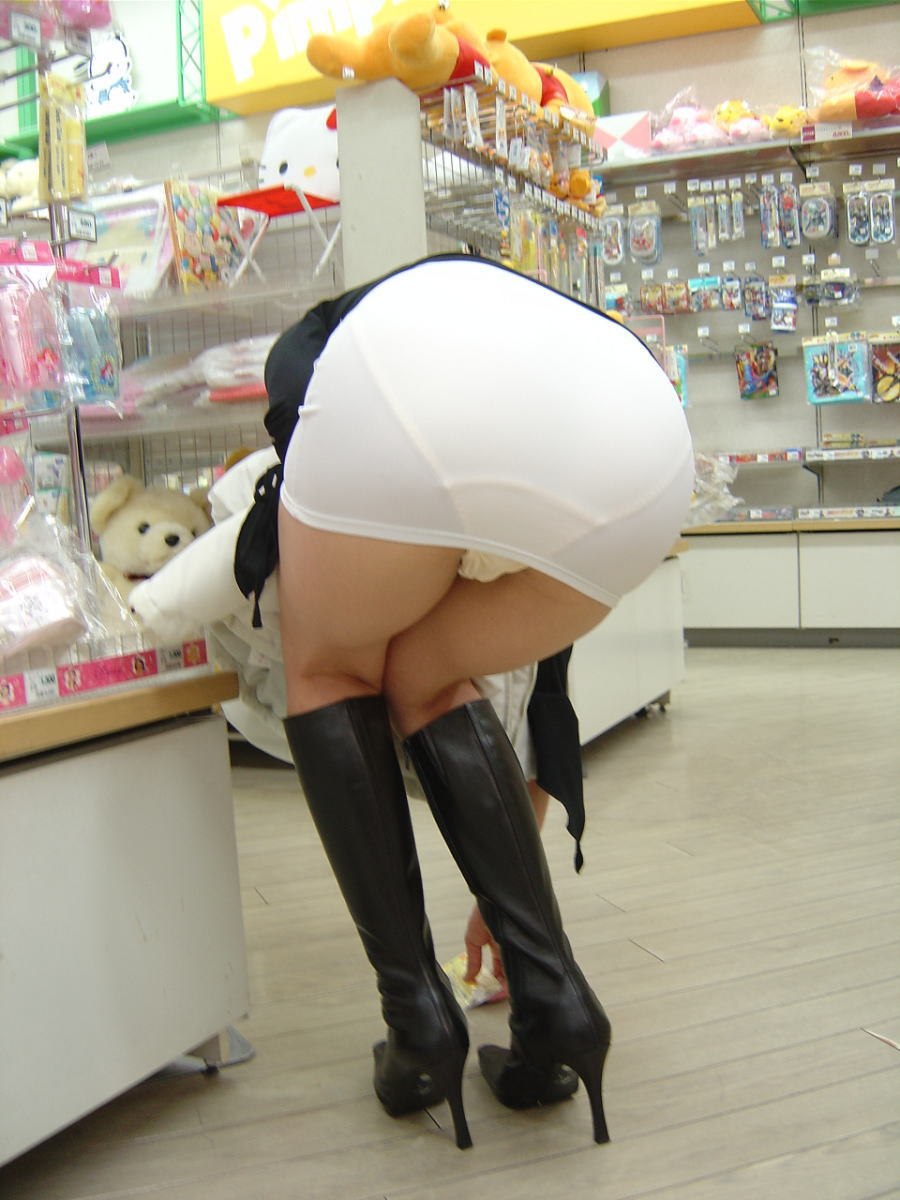 Pale pink panty line visible through white pants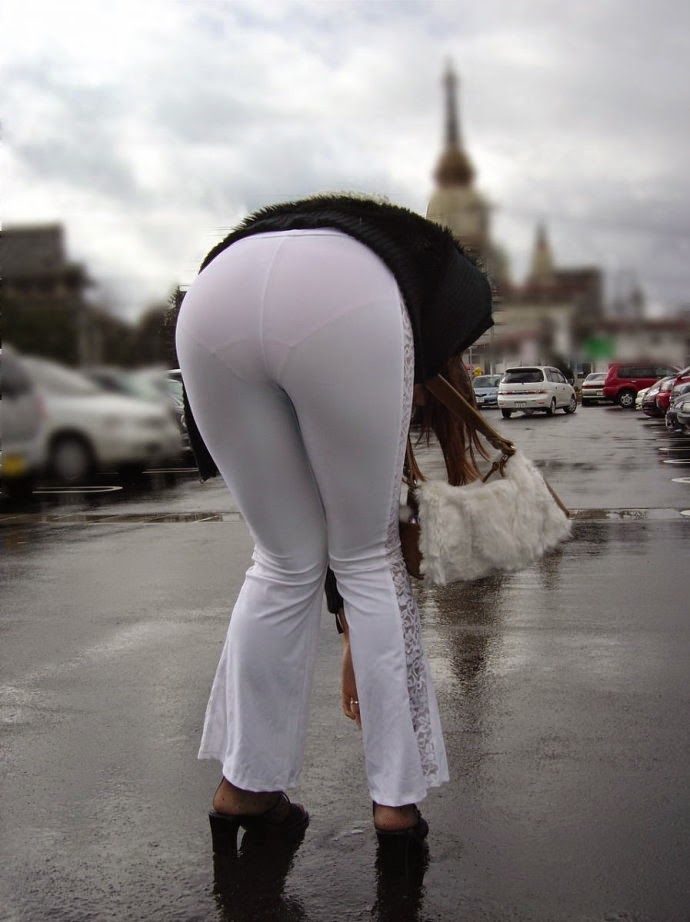 Full-length white half slip and panties, perfect breasts sans bra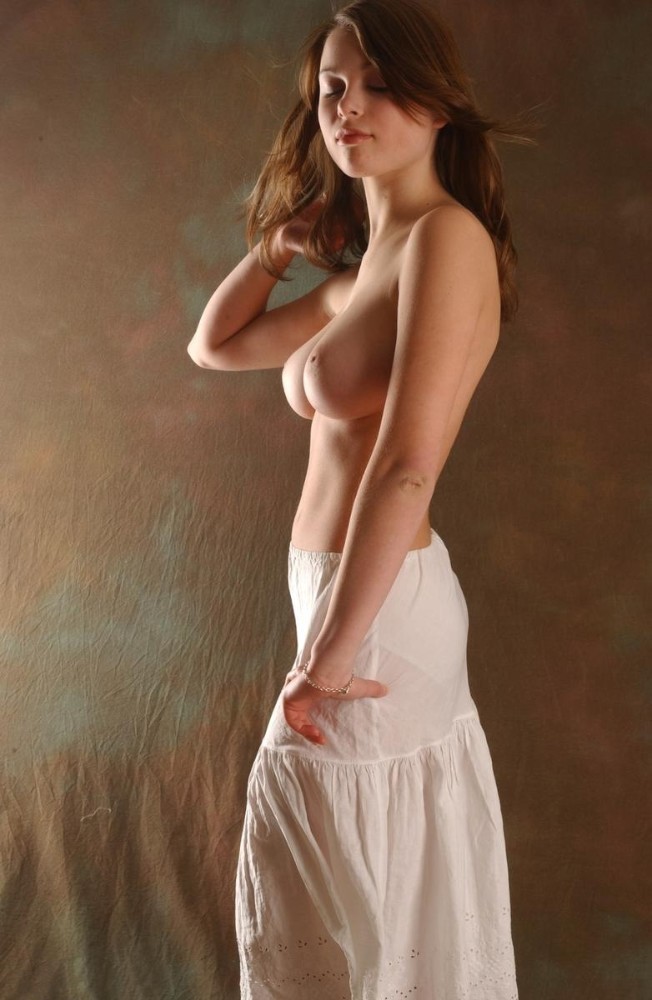 Malin Akerman in a wet slip with an ultra-high-definition visible panty line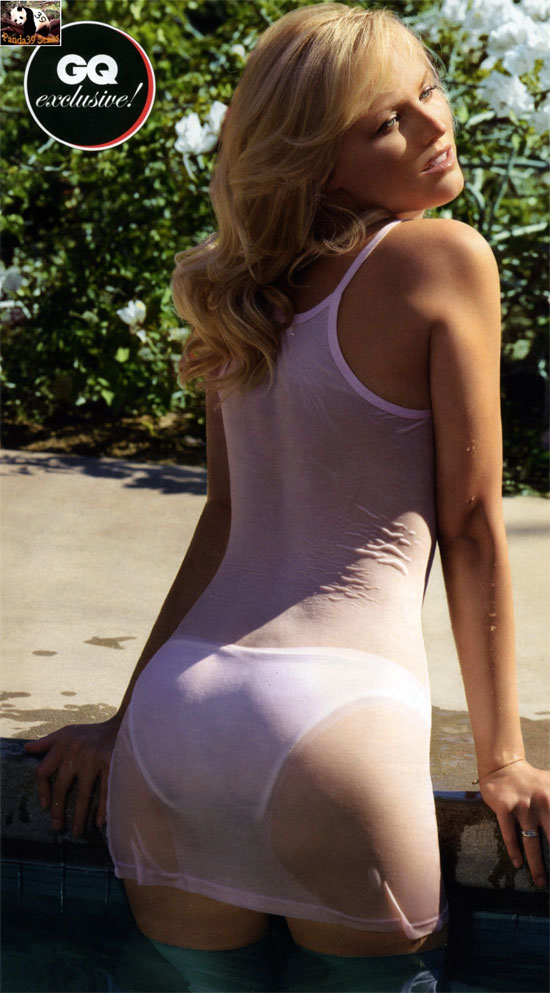 Monica Bellucci with black bra cups and straps visible through sheer green blouse, with matching black panties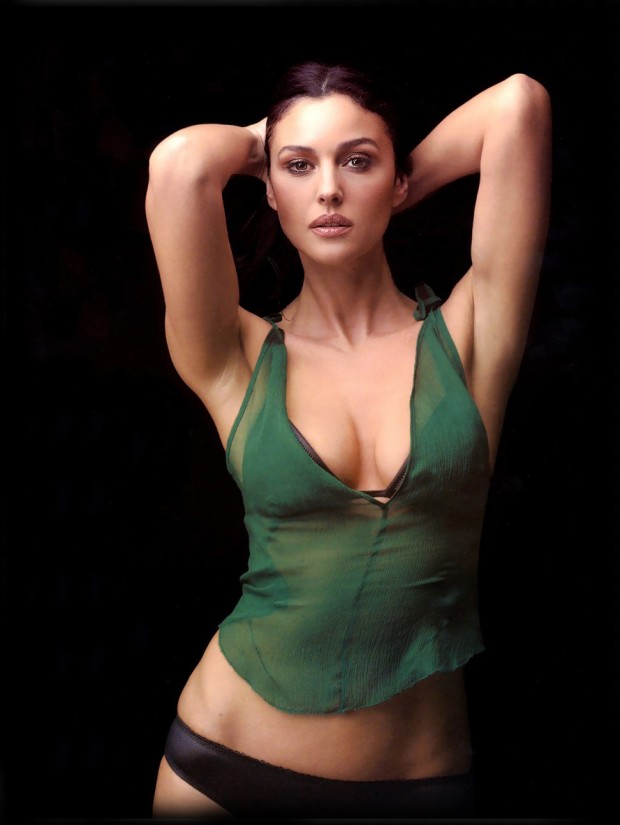 Visible panty line climbing stairs in a semi-opaque white skirt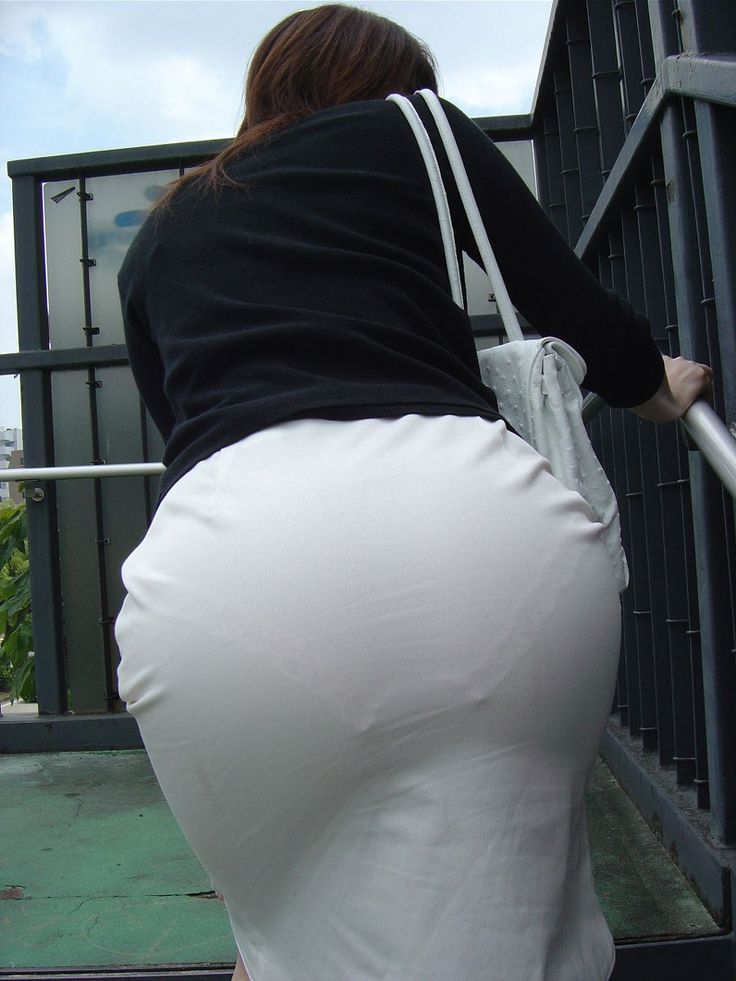 Visible panty line, sitting, with light yellow panties in a sheer knit white dress with a clearly visible gusset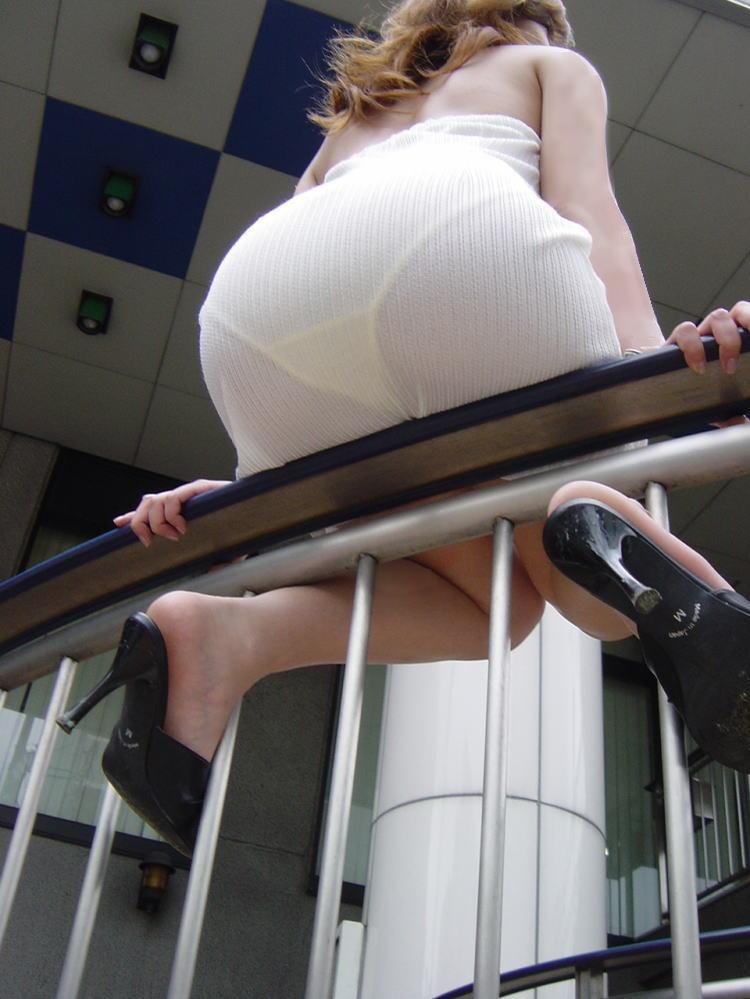 Visible panty line, on the stairs, with gusset panel clearly visible in a high-definition VPL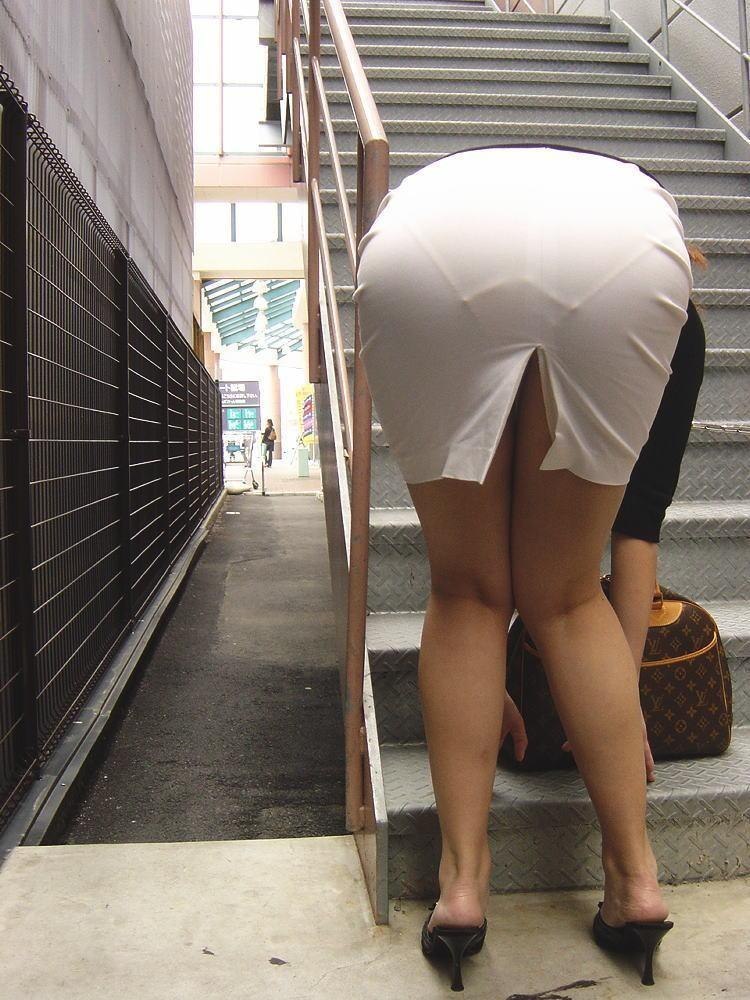 The best of the Asian VPL with a barely visible panty line, so elegant!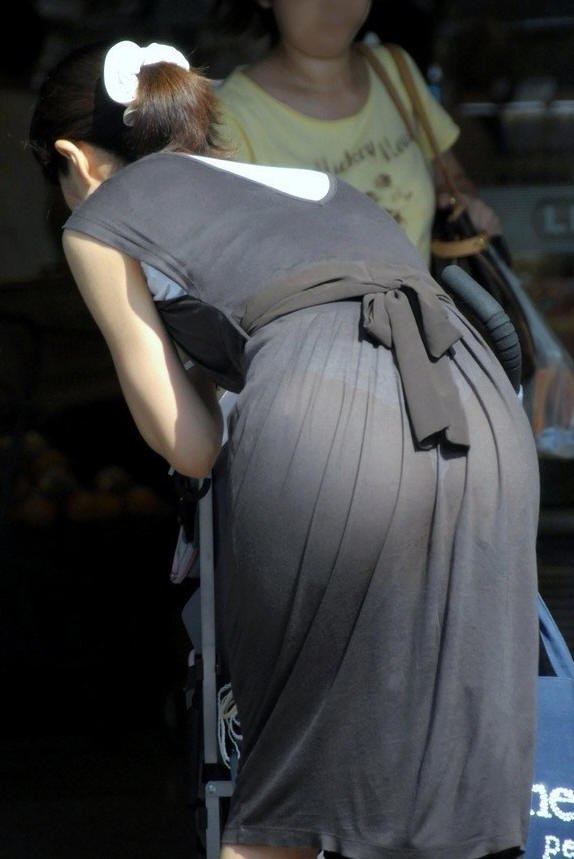 Visible panty line with gusset clearly outlined, bent over shopping for shoes ... two fetishes for the price of one!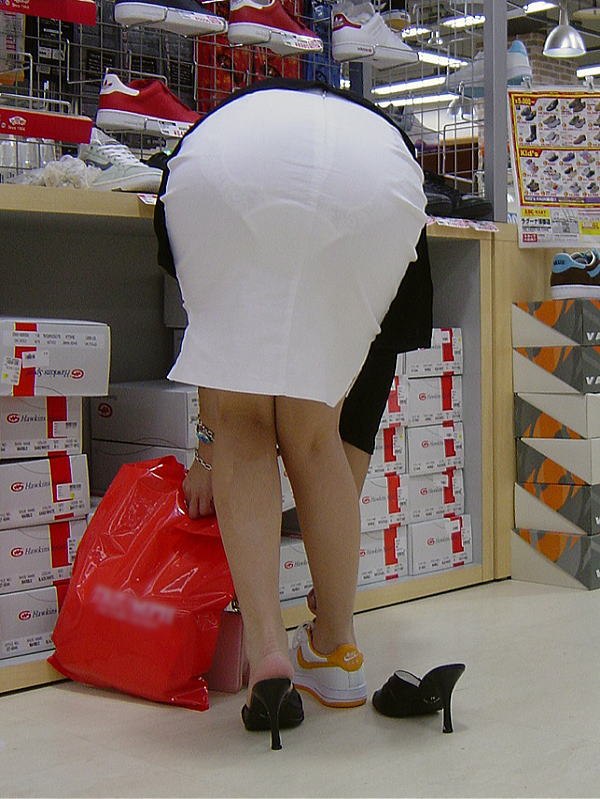 Bubble butt bending over in a stretched white skirt, with a well-defined pantyline and thick-padded gusset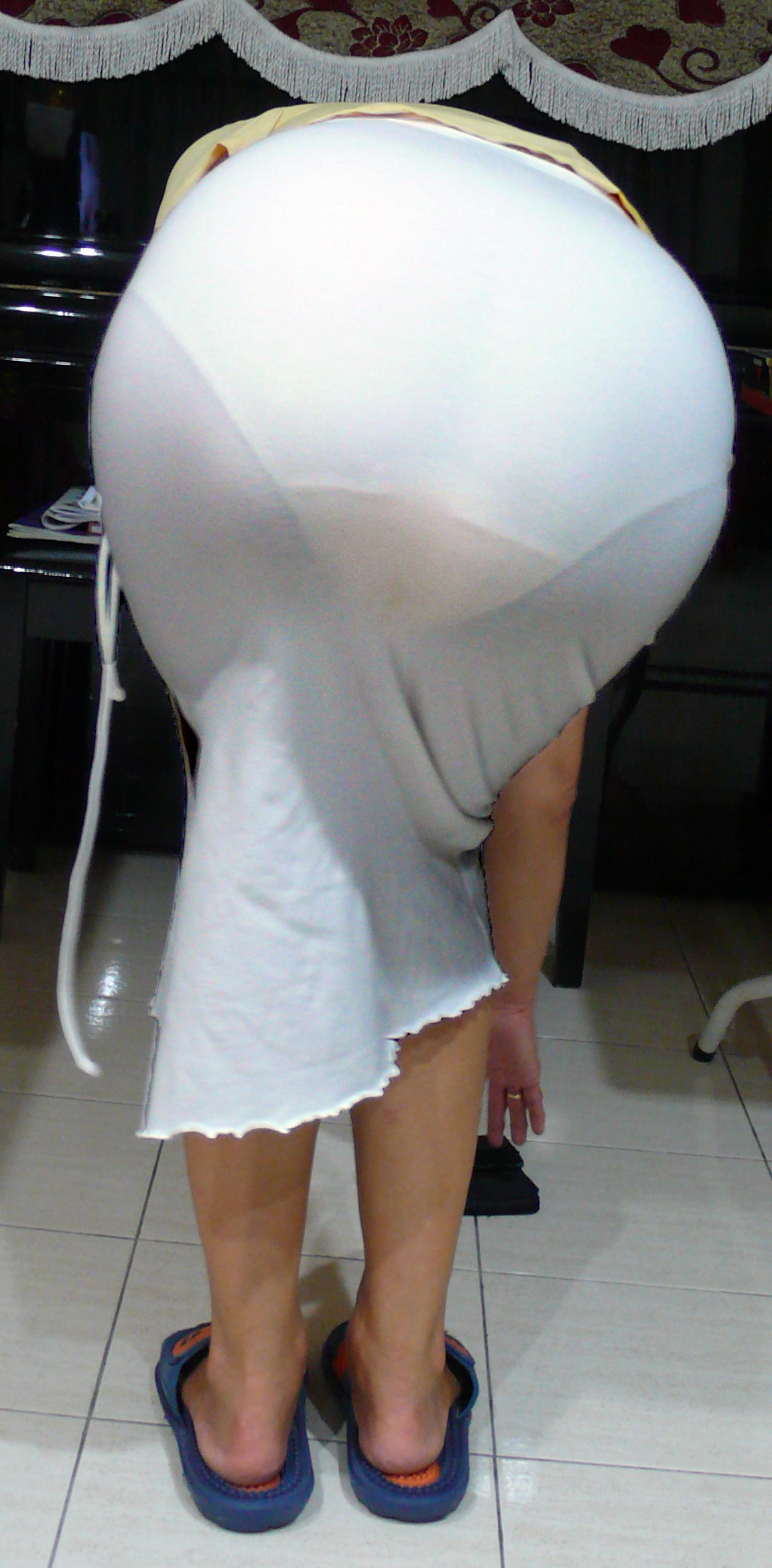 White skirt with clearly visible dark panties, bra cups, straps, clips and clasp ... a fashion faux pas, perhaps, but how many men are watching her every move?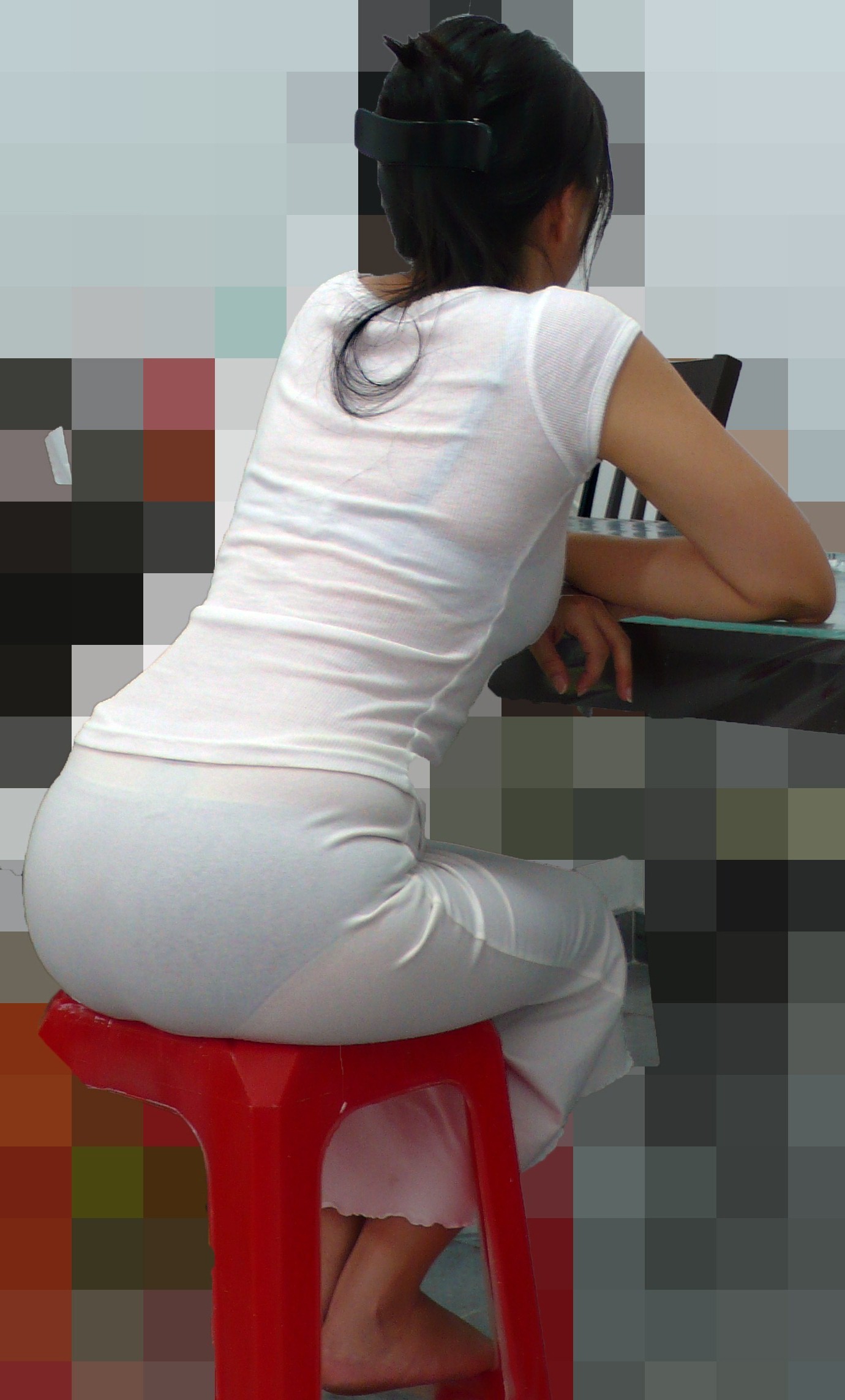 French VPL in a white slip dress ... c'est magnifique!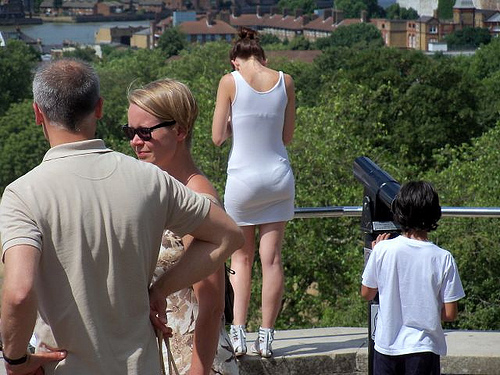 Faintly visible panty line in a rumpled white skirt, with the bonus of black bra straps through a black blouse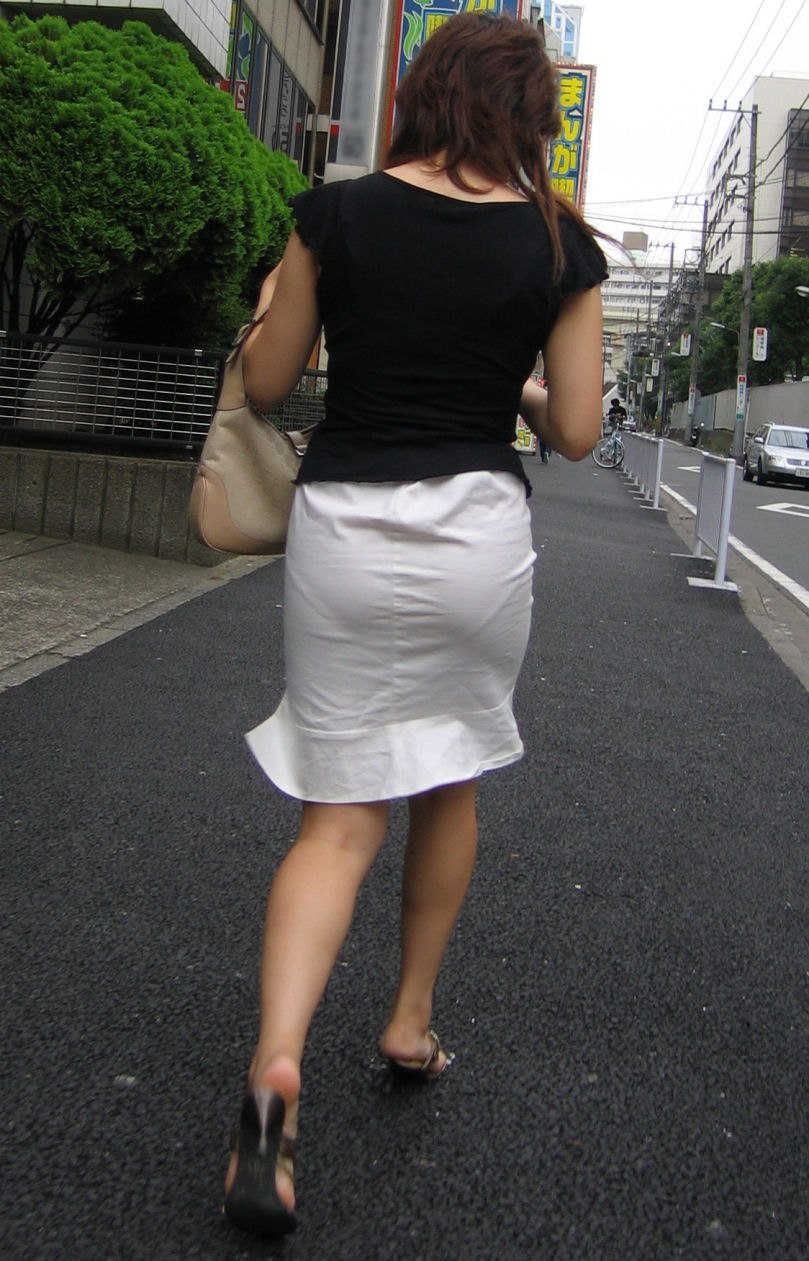 Her panty's lace pattern and thick gusset are clearly visible through white slacks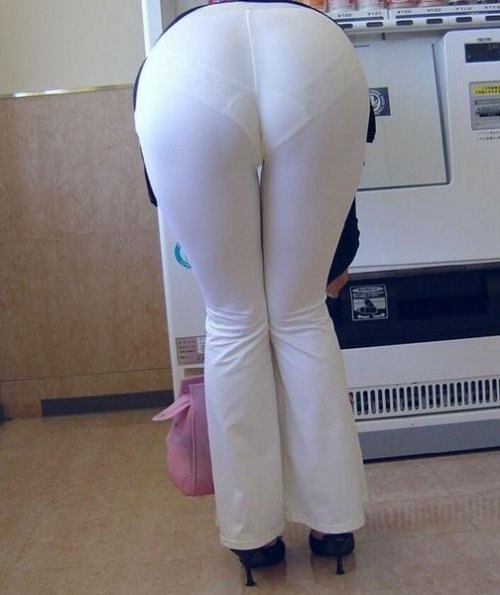 White jeans with a pronounced visible panty line and gusset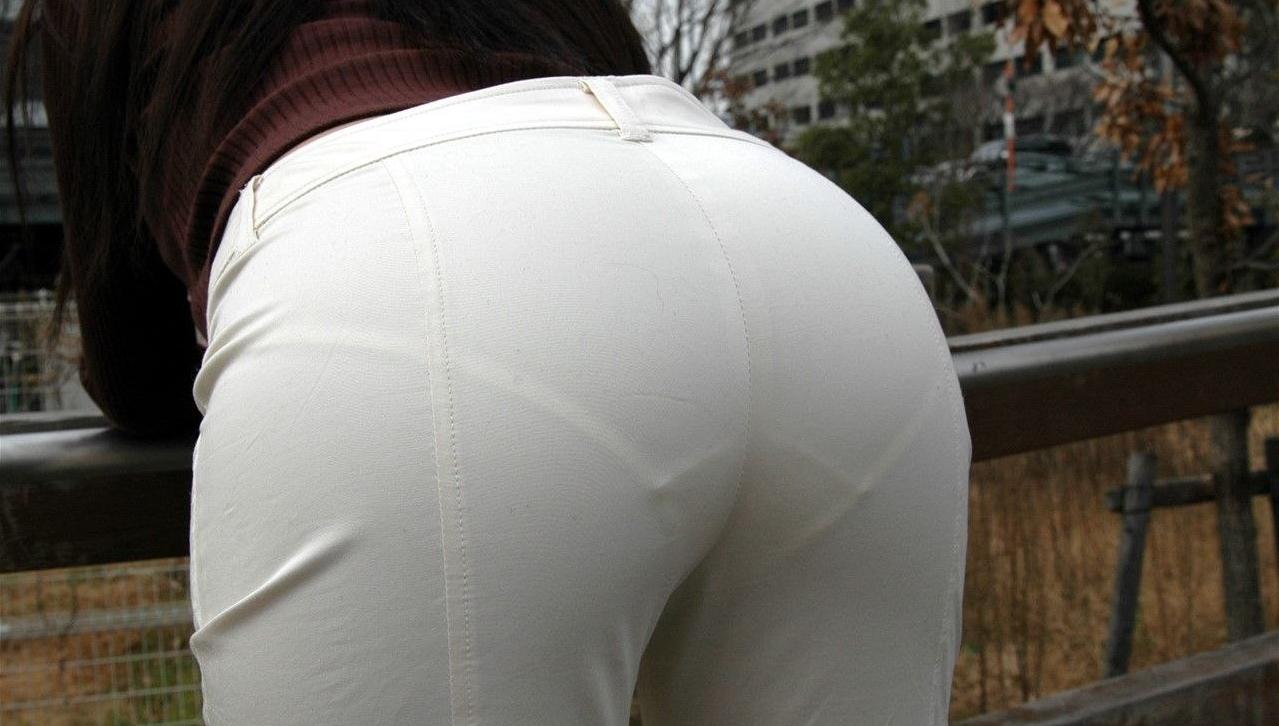 White dress visible panty line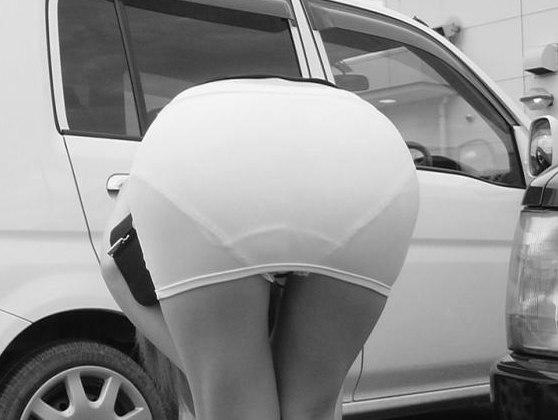 Candid white dress with visible pantyline and bra straps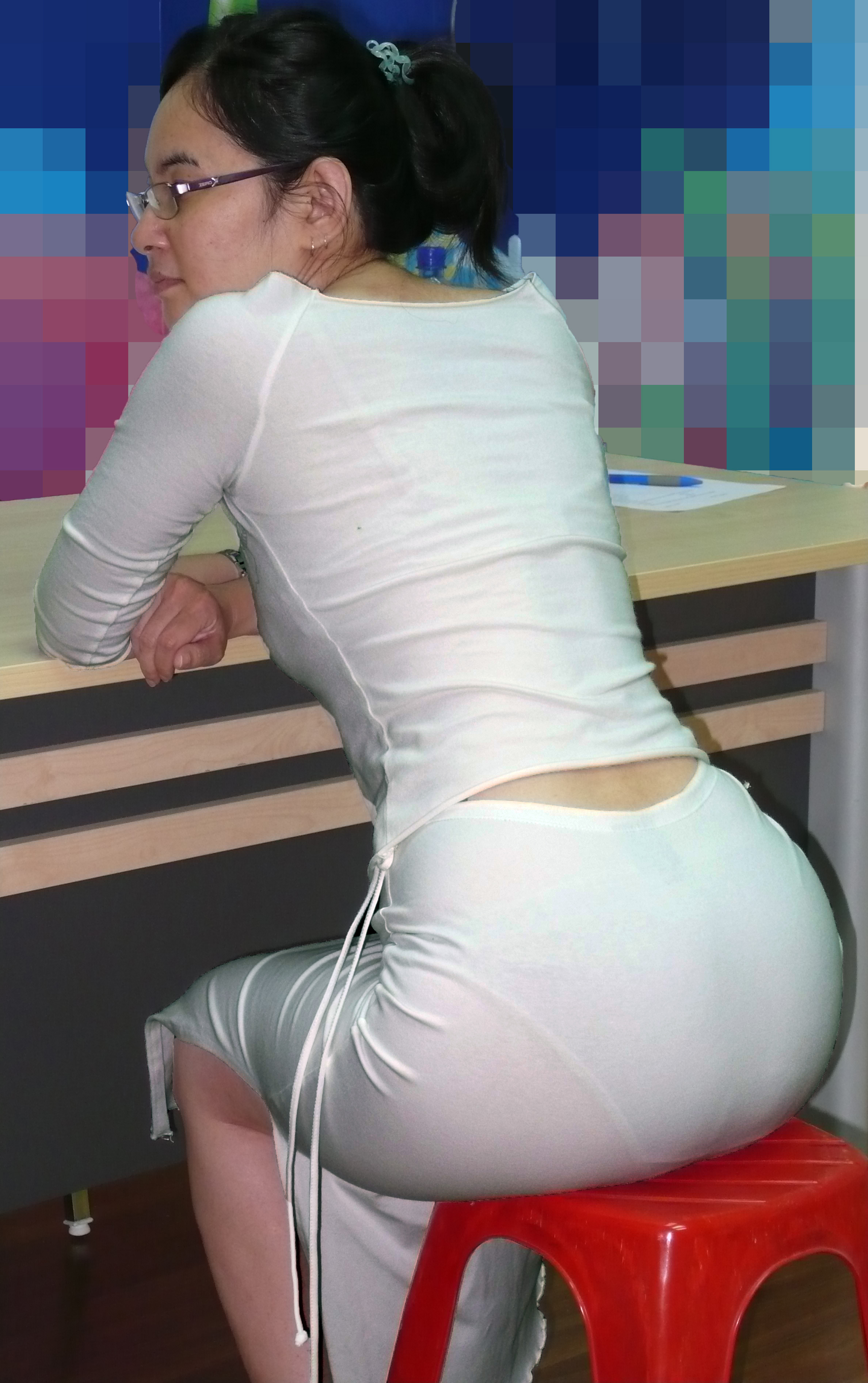 High-definition visible bra line with straps, clips and clasp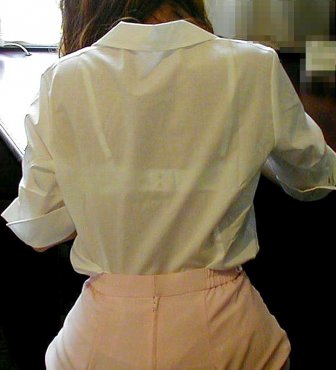 Vintage slip and high-waisted, full-cut panties (aka "granny panties")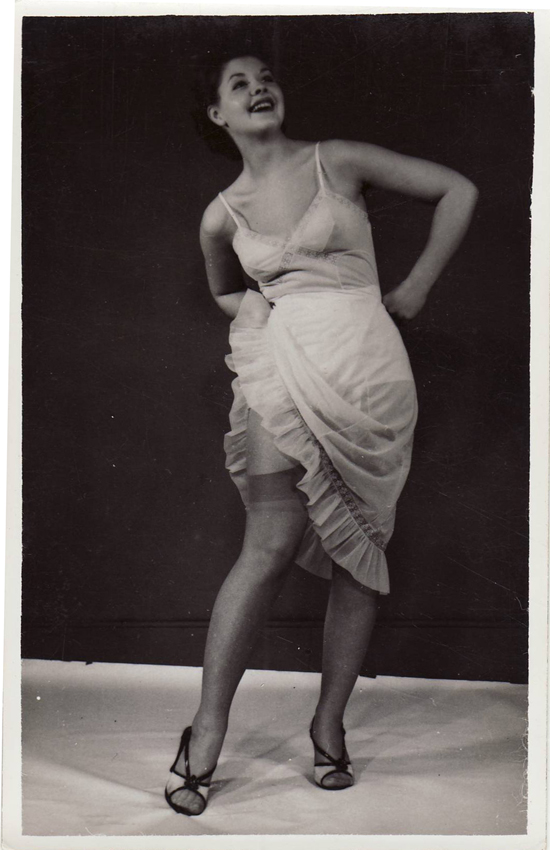 Lauren Godiva ... no visible panty line, but only because she's not wearing any!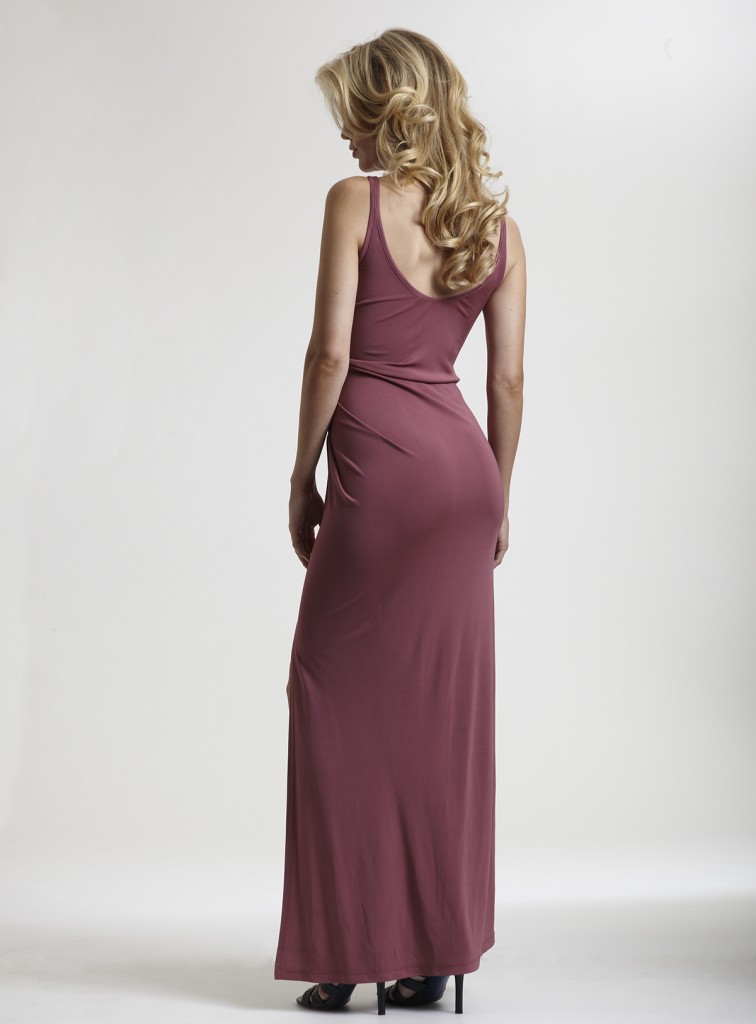 Angelic in white panties and camisole, with a sweet panty line and little side vents ... to let her privates breathe, perhaps?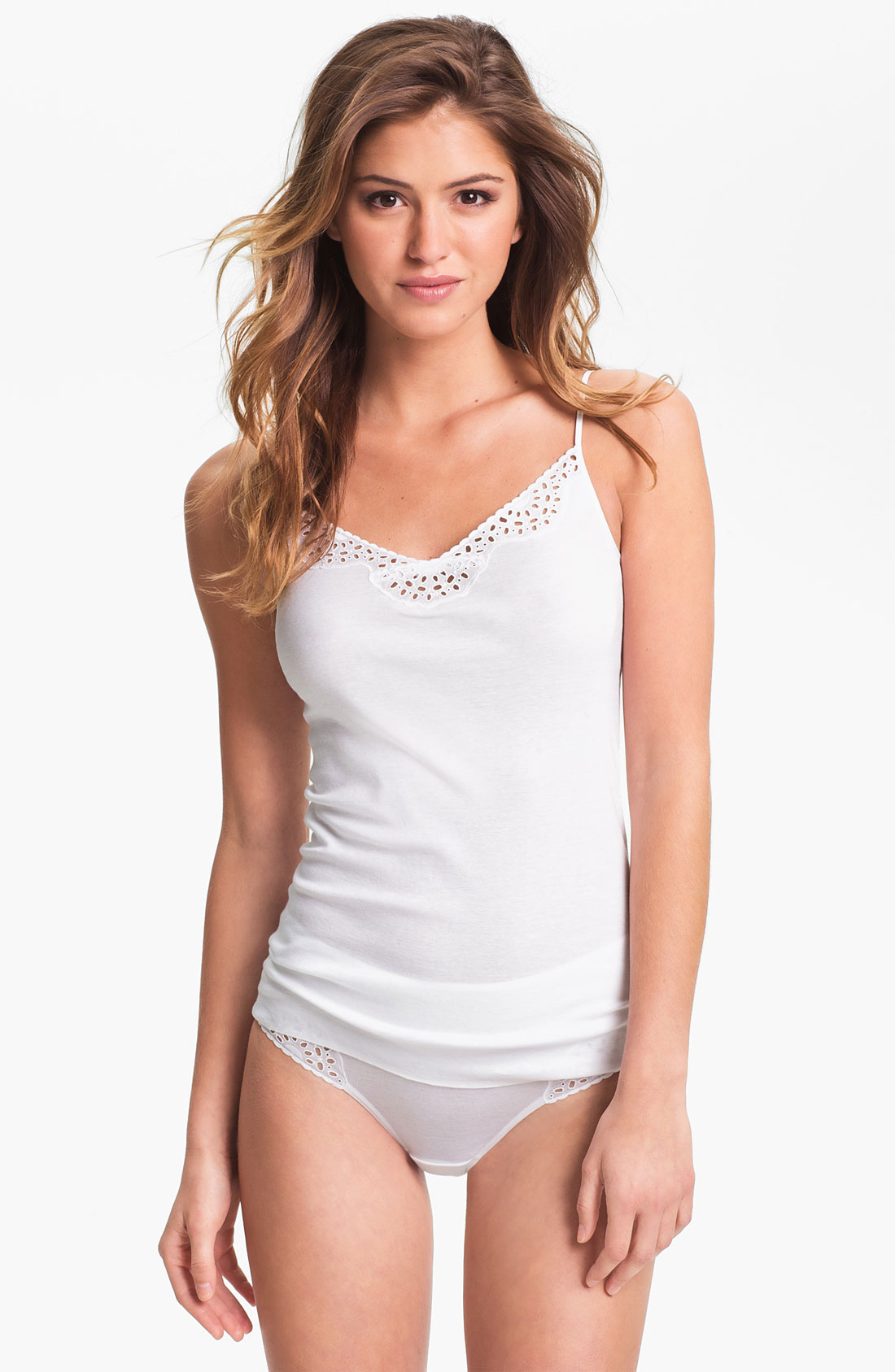 Next-to-invisible, and so much sexier than nude!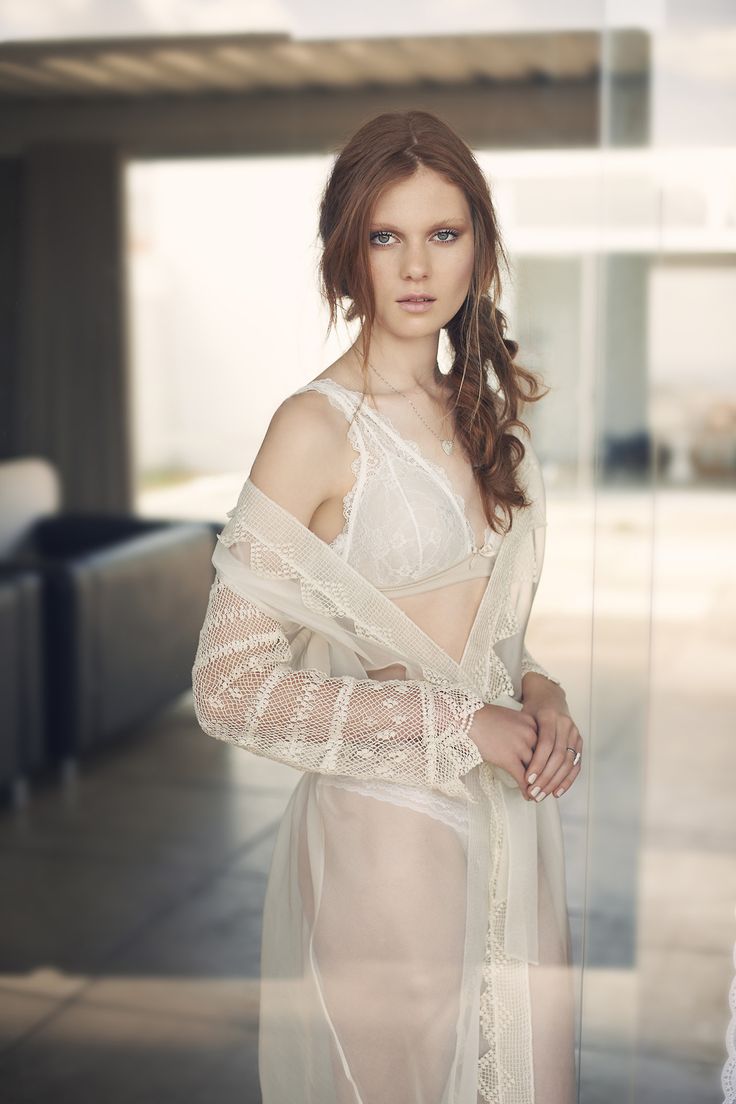 Wet lingerie visible panty lines can be wild and wicked ...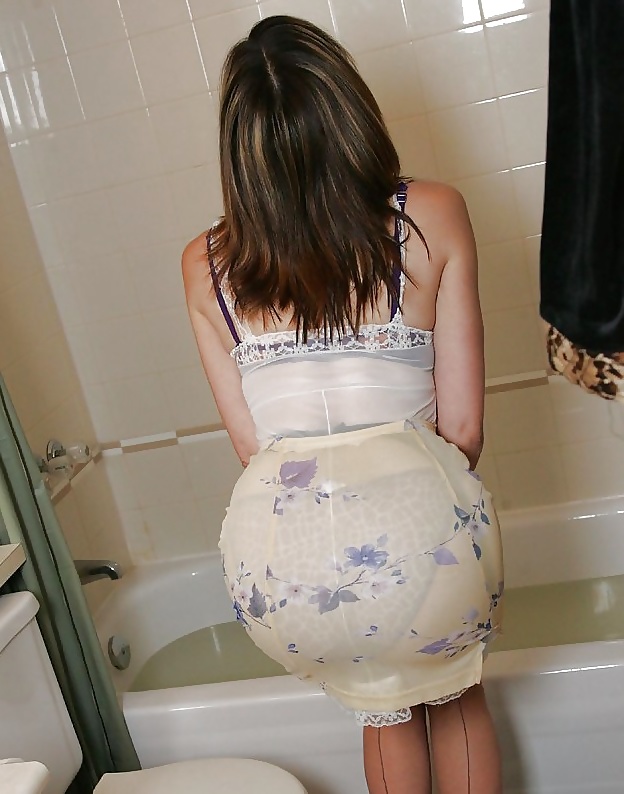 A form-fitting, form-hugging dress is a VPL lover's best friend ...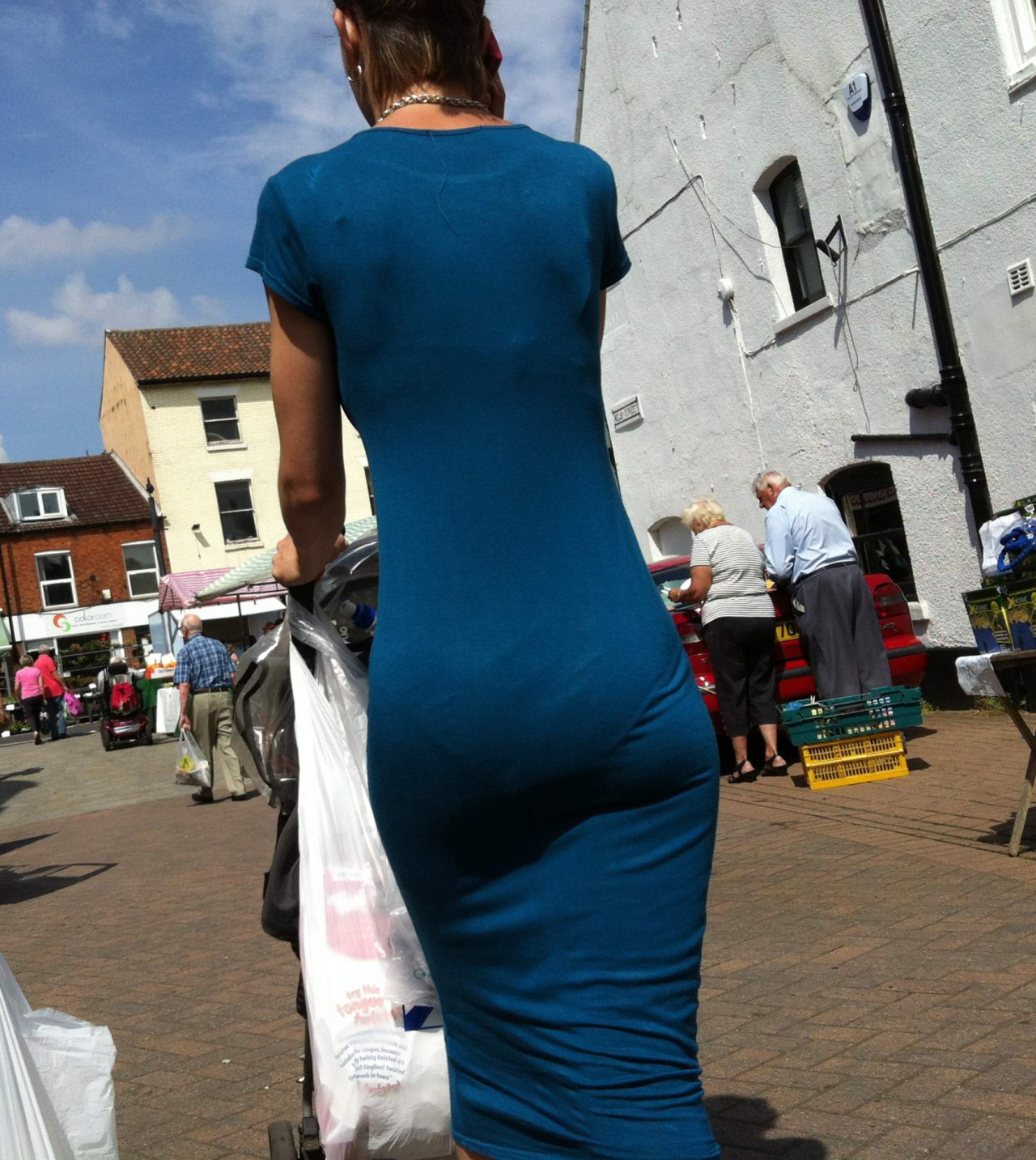 A thick panty seam is also a VPL lover's best friend ...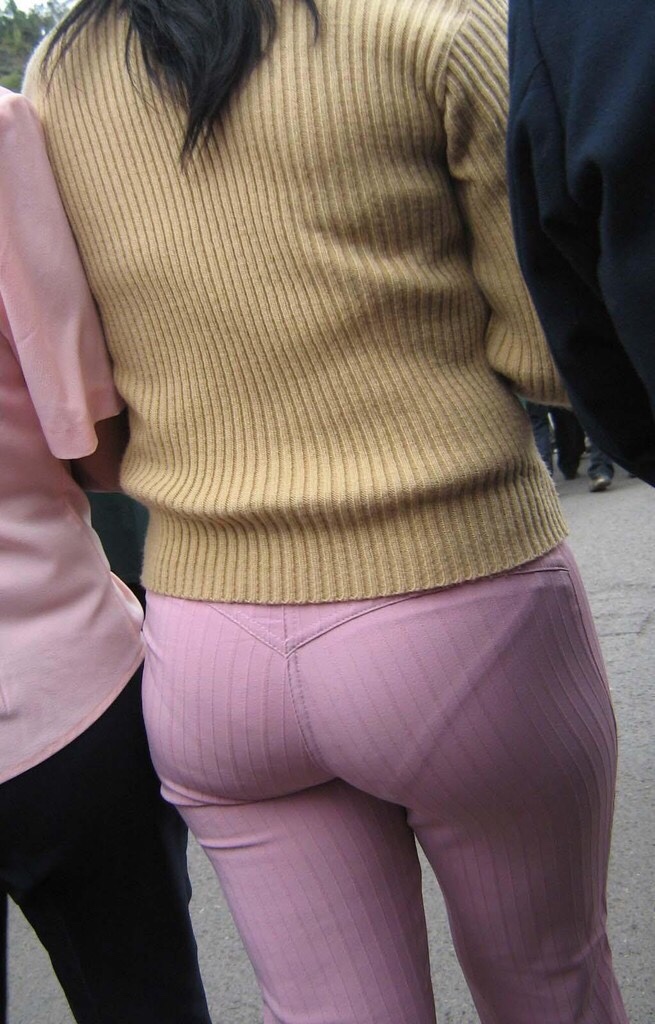 Floral panties create lovely VPLs ...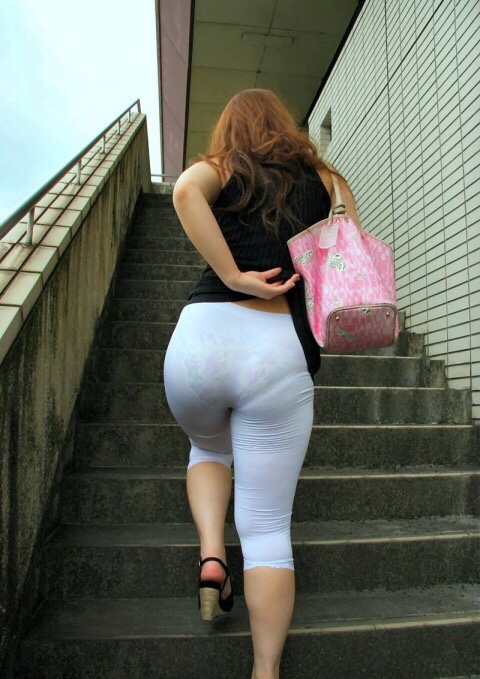 Bubble butt VPL ...




Pantyhose VPL with zebra-stripe panties ...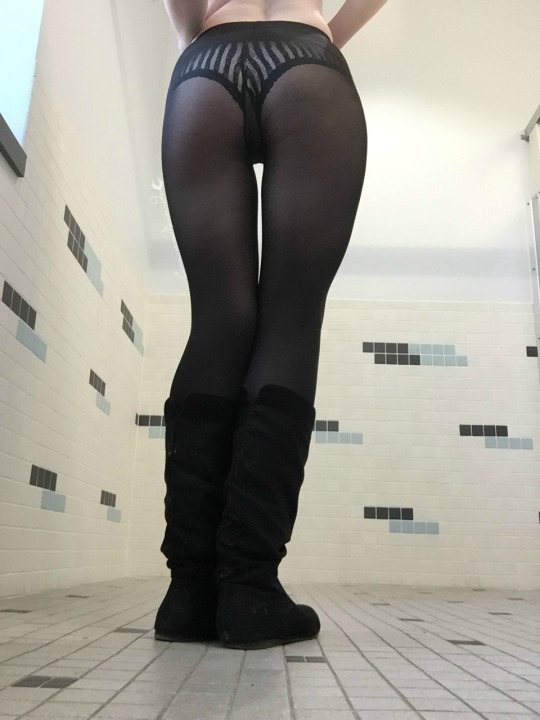 White slacks VPL ...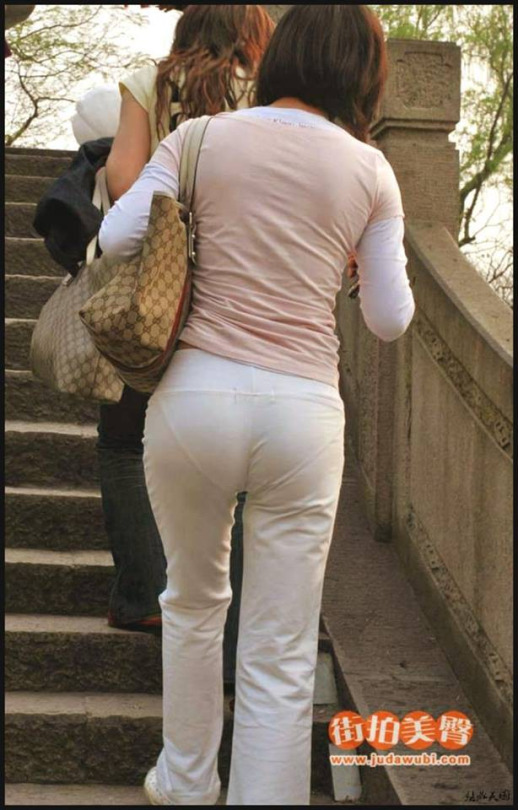 Subtle visible panty and bra lines ...





It's so cute when we can see a woman's panty tag through her outerwear ...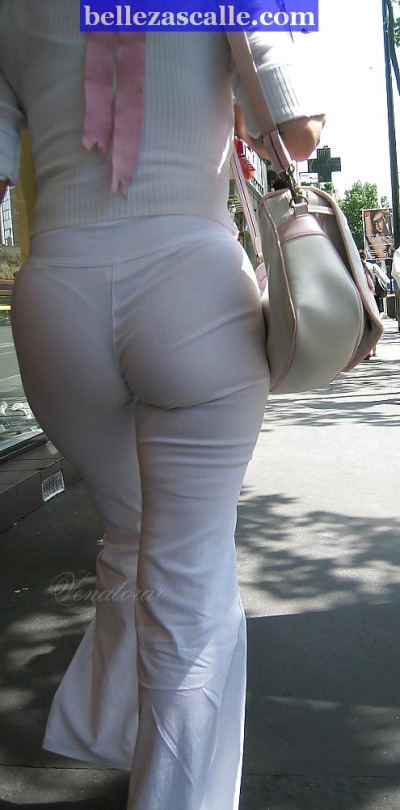 Equestrian visible panty and bra lines ...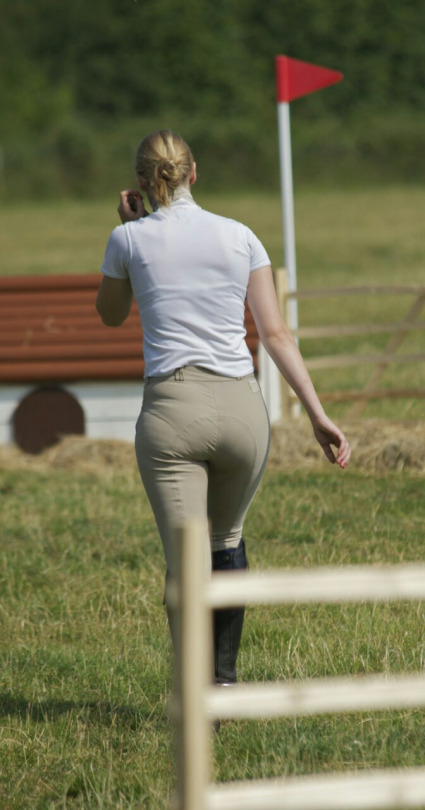 High-definition visible panty line in tight shorts with visible bra straps as a bonus ...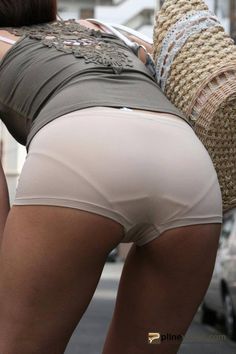 VPL is very popular in Japan, China and elsewhere in Asian circles ...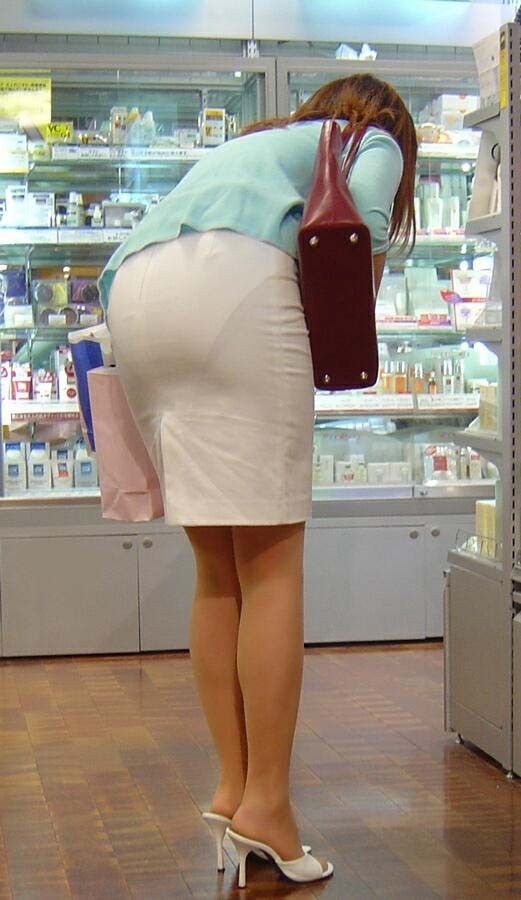 Yoga pants VPL is always alluring ...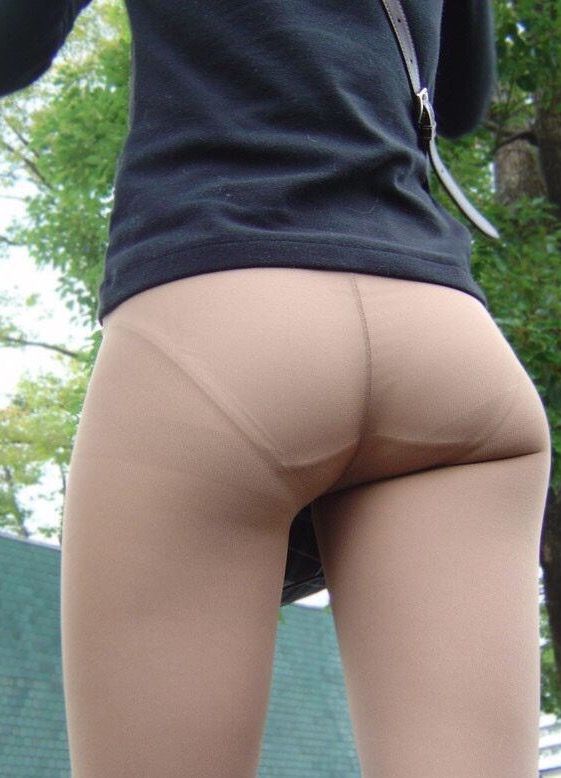 OMG, so lovely! Delicate panties, bra and while lace gloves ...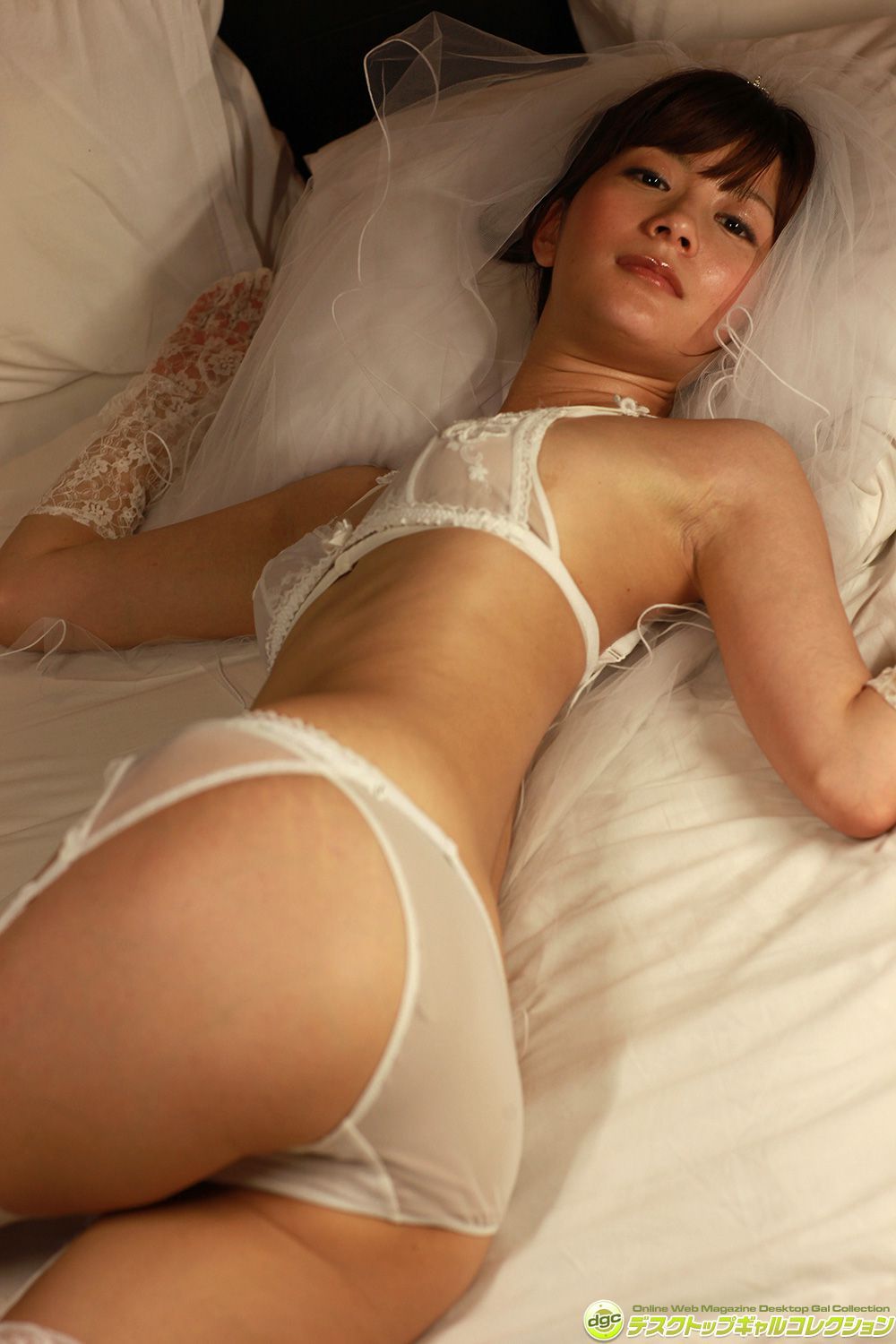 Related pages: Unmentionables, Upskirts, Visible Bra Cups and Straps, Slips & Bras, Famous Full-Figured Women, The Sexiest Fictional Women, Best Marilyn Monroe Pictures, Marilyn Monroe Rare & Unusual Pictures, Famous Courtesans, Famous Hustlers, Famous Ingénues, Famous Rogues, Famous Heretics, Famous Pool Sharks, Famous Forgers and Frauds, Famous Beauties, Famous Last Words, Famous Insults, Famous Morons, The Dumbest Things Ever Said, Famous Flops

The HyperTexts