The HyperTexts

Famous Courtesans

This is a compilation of famous individuals who have engaged in prostitution, pimping and/or courtesan work. A courtesan was originally a courtier: someone who attends the court of a monarch or some other powerful figure. During the Renaissance, the Italian word cortigiana, feminine of cortigiano ("courtier") came to refer first to a ruler's mistress, then to a well-educated, independent woman of loose morals, then eventually to a high-class "professional." The English word was borrowed from the Italian through the French form courtisane during the 16th century. The French terms i

s

associated with a court-mistress or prostitute. A courtesan was originally the European equivalent of a Japanese geisha. A French courtesan was known as a demimondaine and collectively they were know as the demimonde. The latter means "half the world" and originates with the 1855 comedy Le Demi-Monde by Alexandre Dumas II. But today the term "courtesan" is more likely to be taken to mean something like an upscale call girl.

Courtesans were often hedonistic, living in the lap of luxury thanks to the money and gifts they received from wealthy men. They were not mistresses, per se, because they did not limit themselves to having sex with j

ust

one man. Rather, they maintained a "brazen independence" by using their bodies, wits and wiles in unconventional, sometimes scandalous ways.

In England and France courtesans were the "ultimate luxury." According to an article in the Economist, "Young men of the aristocracy and the establishment would apply to a courtesan for her favour, and, if accepted, would set her up in style with resplendent jewellery and the best horses, and parade her in Hyde Park or in the Bois de Boulogne. 'In keeping' was how it was known. The women were all beautiful, sexy (obviously), extremely fashionable—and very, very expensive. Such was their celebrity that the newspapers reported their movements and ordinary women aped the tilt of their hats or the width of their ribbons. 'Great, High, or Fashionable Impures' was how they were described, or, in France, 'les Grandes Horizontales.'"

Related pages: Famous Beauties, Famous Supermodels, Famous Courtesans, Famous Ingénues, Famous Hustlers, Famous Pool Sharks, Famous Rogues, Famous Heretics, Famous Hypocrites, Famous Forgers, Famous Frauds, Famous Flops, Famous Morons, The Dumbest Things Ever Said, Famous Hoaxes and Hucksters

Katherine Hepburn [1907-2003] as Mary Magdalene

Mary Magdalene is commonly believed to have been a prostitute because she became associated with the nameless harlot whom Jesus forgave in the gospels. She has also been associated with sacred temple prostitution. However

some Bible

scholars have opined that the historical Mary Magdalene was not a prostitute at all, but rather was the foremost of Jesus's disciples, and perhaps also his wife or lover.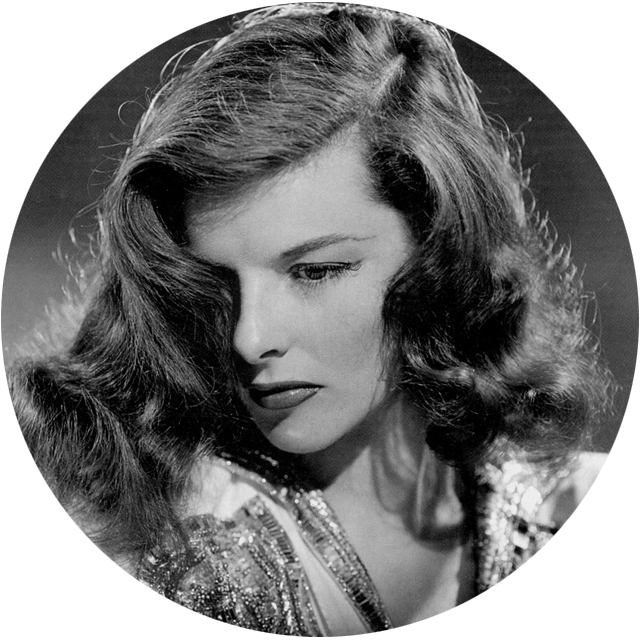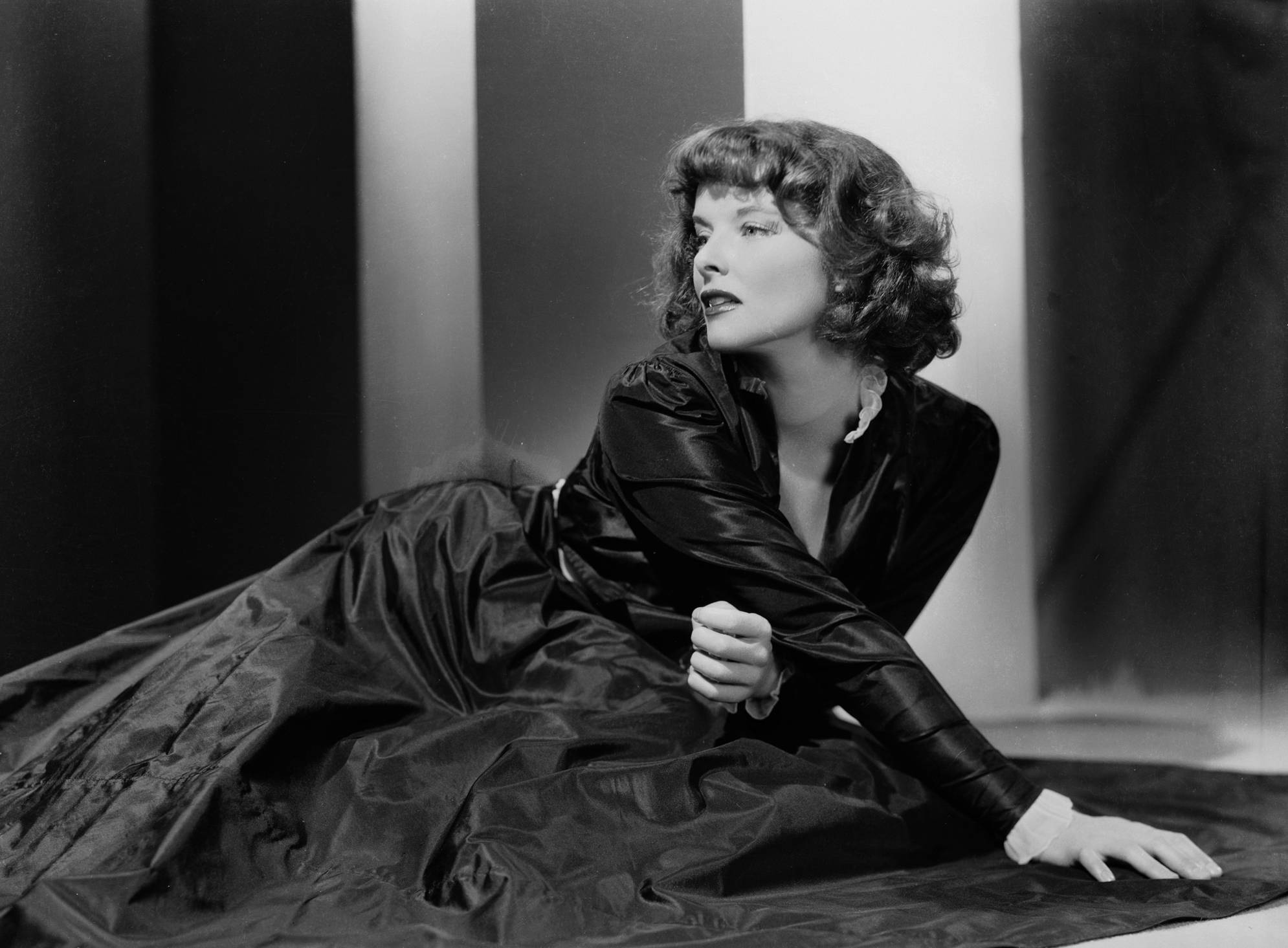 The idea that Mary Magdalene was the foremost of Jesus's disciples seems credible because (1) a disciple named M

ary

is mentioned more frequently in the New Testament than most of the other disciples; (2) she and John were the only disciples

brave and loyal enough to be

present with Jesus at his crucifixion; (3) Mary was the first disciple to recognize the meaning of the resurrection; (4) when the names of the disciples are listed in the gospels, hers often comes first; and (5) "Migdal" means tower, so her full appellation might mean something like "tower of faith." According to the famous Christian theologian Augustine, Mary Magdalene was "the apostle to the apostles." It has also been suggested that she was either Jesus's wife, his lover, his mistress and/or the mother of his children. According to all four gospels, Mary Magdalene was among the first and primary witnesses of the resurrection and two of the four gospels say that the first appearance of the resurrected Jesus was to her alone. So it may be plausible to say that if belief in the resurrected Christ is the basis of Christianity, that Mary Magdalene was the first Christian.

Cher as Cleopatra

Cleopatra was consort and lover to two of the most powerful men of ancient times: Julius Caesar and Mark Anthony.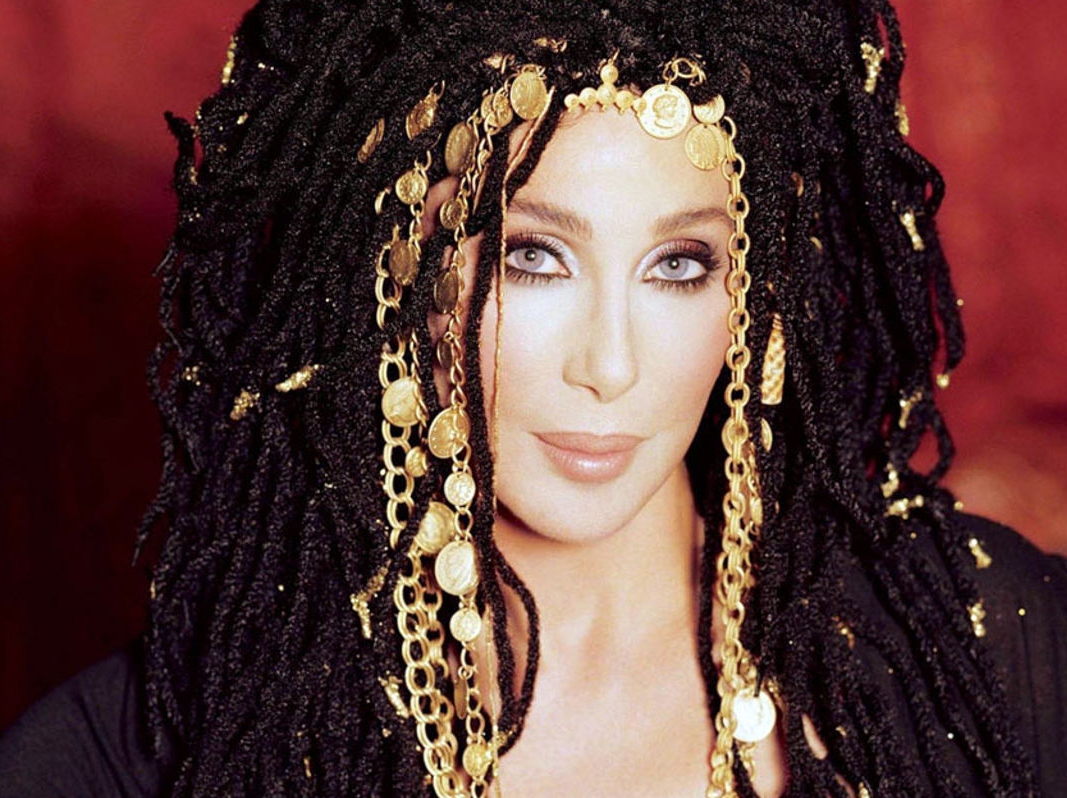 Ava Gardner [1922-1990] as Mary Boleyn

Mary Boleyn, the sister of Anne Boleyn, was the lover of France's King Francis as well as England's King Henry VIII; the French king referred to her as "The English Mare."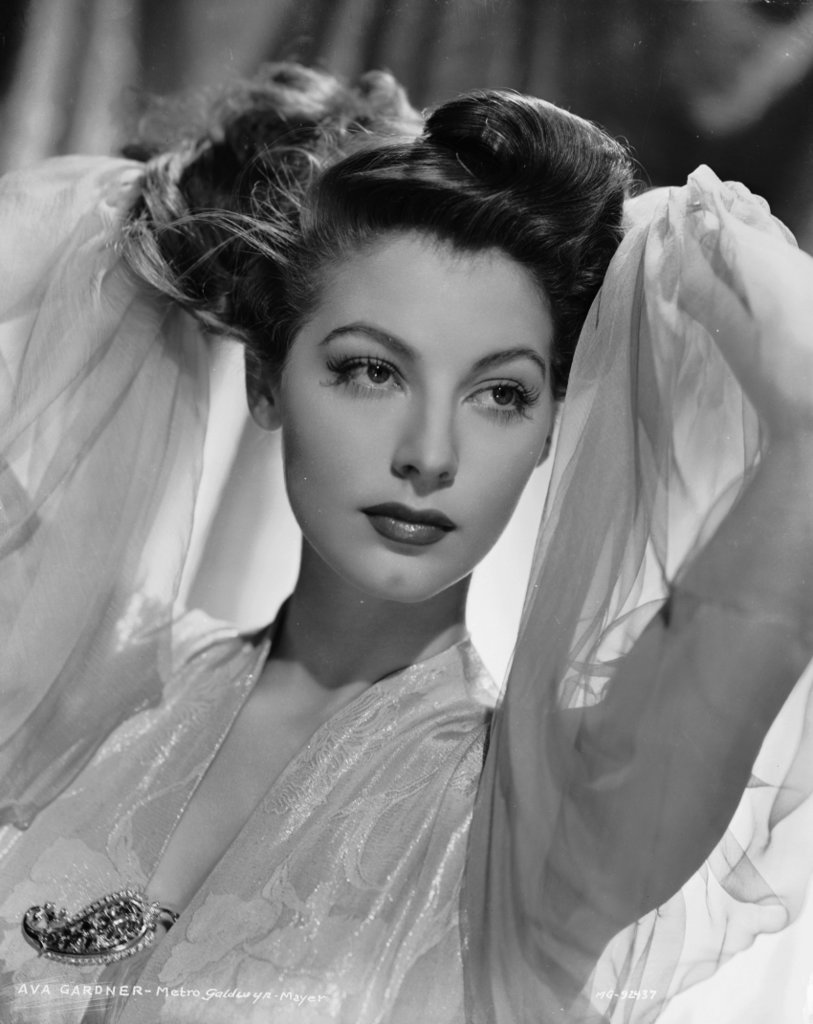 Mata Hari

Mata Hari, born Margaretha Geertruida Zelle, was a Dutch exotic dancer, stripper, artist's model, courtesan and spy. Mata Hari was her stage name; it means "sun" or "eye of the day." She also performed as a circus horse rider, using the name Lady MacLeod, much to the disapproval of her ex-husband's family, the Dutch MacLeods, but he was allegedly a drunk, a wife-beater and a syphilitic adulterer. She openly flaunted her body and frequently posed nude, or nearly nude, which made her a sensation in Paris from her dancing debut in 1905. She was best known for a provocative strip tease act, in which she ended up wearing only a jeweled bra (because she was self-conscious about being small-breasted) and a few ornaments. Known more for her sensuality and eroticism than for classical beauty, Mata Hari brought glamour to exotic dancing, made it more respectable, and turned it into an art form. She was executed by a firing squad in France on October 15, 1917 on charges of spying for Germany. Her German code name was H-21; it has also been suggested that she was a double agent, working as a spy for Great Britain. According to an eyewitness account of her execution by British reporter Henry Wales, she was not bound and refused a blindfold. Wales wrote that after the volley of shots rang out "... Slowly, inertly, she settled to her knees, her head up always, and without the slightest change of expression on her face. For the fraction of a second it seemed she tottered there, on her knees, gazing directly at those who had taken her life. Then she fell backward, bending at the waist, with her legs doubled up beneath her ..." A non-commissioned officer then walked up to her, pulled out his revolver, and shot her in the head to make sure that she was dead. After her death she became the archetype of the glamorous femme fetale. For instance, in the 1967 movie Casino Royale, it was said that James Bond quit the MI5 after coaxing Mata Hari, his true love, from Spain to her execution in France, and that his daughter was named after her.

Gypsy Rose Lee [1911-1970] as Jezebel

Jezebel was a biblical "lady of ill repute."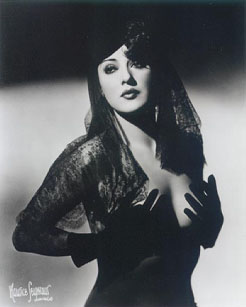 Kristen DiAngelo: escort, courtesan and executive producer of the film American Courtesans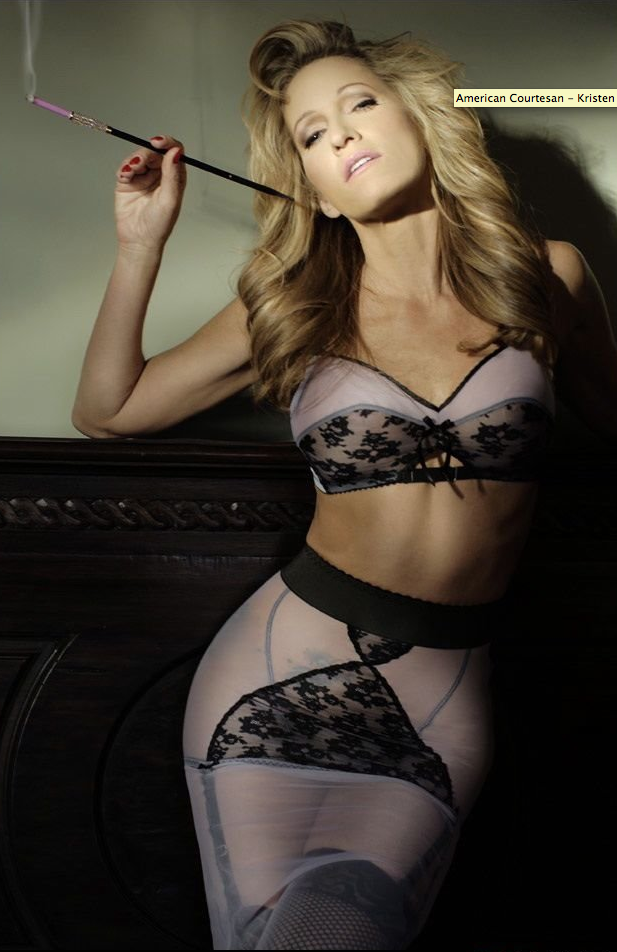 Laura Bell

Laura Bell was called the "Queen of London whoredom."

Apollonie Sabatier

Apollonie Sabatier was a courtesan who became the model for a famous orgasmic statue in the Musée d'Orsay in Paris.

Calamity Jane

Calamity Jane, born Martha Jane Canary, was an American frontierswoman, explorer, wagon train rider, army scout, Indian fighter, sure shot, h

orsewoman,

hunter, ox team driver, cook, waitress, dishwasher, nurse, Wild West show performer, dance hall girl, and courtesan. She also worked as a prostitute at the Fort Laramie Three-Hog Ranch. She was named "Calamity Jane, the heroine of the plains" by a Captain Egan whom she rescued from death at the hands of Indians at Goose Creek, Wyoming in 1872-1873. She claimed to have married and borne a child by Wild Bill Hickok, and was by many accounts a generous and compassionate women, if something of a hellion. She lies buried next to Wild Bill and as one admirer put it, "Her vices were the wide-open sins of a wide-open country: the sort that never carried a hurt."

La Païva

Esther Lachmann, better known as La Païva, was arguably the most successful of 19th-century French courtesans. She w

as

ambitious, shrewd, manipulative, a notable investor and architecture patron, and a collector of jewels, with a personality so hard-bitten that she was described as the "one great courtesan who appears to have had no redeeming feature". Count Horace de Viel-Castel, a society chronicler, called her "the queen of kept women, the sovereign of her race." She rose from modest circumstances in her native Russia to become one France's most infamous women. She maintained a noted literary salon out of Hôtel de la Païva, her luxurious mansion at 25 Avenue des Champs-Elysees in Paris. Completed in 1866, it exemplified the opulent taste of the Second Empire; since 1904 it has been the headquarters of the Travellers Club. Lachmann also inspired the promiscuous, traitorous spy Césarine ("a strange, morbid, monstrous creature") in Alexandre Dumas's 1873 play La Femme de Claude.

Madame du Barry

Madame du Barry was the mistress to Louis XV of France.

Nell Gwyn

Nell Gwyn was a courtesan to King Charles II of England.

Veronica Franco

Veronica Franco was a Venetian courtesan and poetess.

Cora Pearl

Cora Pearl was a 19th century Englishwoman of "moderate beauty" who became the queen of the Parisian courtesans. She was probably the most famous real-life demimondaine and was said to have made millions of francs in her day. She called her noble lovers her "chain of gold." But it seems that she had a heart of gold because during the siege of Paris in 1870-1871 she turned her mansion into a hospital for wounded soldiers.

Virginia Oldoini, Countess di Castiglione

Virginia Oldoini, Countess di Castiglione, was a famous beauty who came to Paris in the 1850s with very little money and soon became mistress of Napoleon III. When their relationship ended she moved on to other wealthy men and nobles. She was one of the most aristocratic and exclusive of the demimondaines—reputed to have charged a member of the British aristocracy one million francs for twelve hours in her company. She lacked charm, and when her looks went so did her patrons; she died alone and mentally ill.

Harriette Wilson

Harriette Wilson, one of the more notorious courtesans, opened her d

eliciously

scandalous memoirs by saying: "I shall not say why and how I became, at the age of 15, the mistress of the Earl of Craven."

Elizabeth Armistead

Elizabeth Armistead was the exception to the rule that courtesans usually didn't settle down with one man. After leading a homely life in the country with the Whig statesman, Charles James Fox, she eventually became his wife.

Marie Duplessis

Marie Duplessis died tragically of tuberculosis at age 23, but was immortalized by Alexandre Dumas II in La Dame aux Camélias, the story on which Verdi based La Traviata.

Sophia Baddeley

Sophia Baddeley was an actress a

nd

courtesan who became addicted to laudanum and died in debt. After her death, Harriette Wilson used her memoirs as blackmail to elicit hush money.

Other Famous Courtesans

Eve, the "original sinner" and consort of Adam, who lured him into having sex (possibly) before they were properly married
Lilith, who according to some mythological accounts was Adam's first mistress, but declined the "missionary position"
Pandora, the original "bad girl" of Greek mythology
Marie Antoinette, who famously (or infamously) suggested that peasants who lacked bread should eat cake instead
Josephine, the consort of Napoleon
Aspasia, Greek hetaera, companion of Pericles
Phryne, Greek hetaera
Rahab, the Biblical prostitute who assisted the Hebrews in capturing Jericho (Joshua 2:1-7)
Su Xiaoxiao, Chinese courtesan of the 5th century
Thaïs, Greek hetaera who lived during the time of Alexander the Great
Theodora, Empress of Byzantium
Gomer, a prostitute whom God commanded the Hebrew prophet Hosea to marry in the biblical book of Hosea
Polly Adler, New York madam, 1920s-1940s
Josie Arlington, a famous madam of Storyville, New Orleans
Theresa Berkeley, a 19th-century dominatrix
Pearl Callahan, prostitute from Northern California, in the film American Courtesans, and a sex worker advocate
Alice Chambers, 19th century Dodge City prostitute
Annie Chapman, one of the "canonical five" victims of Jack the Ripper
Gina DePalma, porn star, prostitute and dominatrix, in the film American Courtesans
Mary Jane Kelly, one of the "canonical five" victims of Jack the Ripper
Nicole Leguay d'Oliva, the French prostitute involved in the "Affair of the Diamond Necklace" who impersonated Marie Antoinette
Carol Leigh, a.k.a. Scarlot Harlot; she coined the term "sex worker"
Mary Ann Nichols, one of the "canonical five" victims of Jack the Ripper
Barbara Payton, American actress turned prostitute
Shady Sadie (Josephine Marcus), a courtesan who had an affair with Wyatt Earp
Elizabeth Stride, one of the "canonical five" victims of Jack the Ripper
Martha Tabram, a possible victim of Jack the Ripper
Valérie Tasso, French author
Libby Thompson, "Squirrel Tooth Alice," madam of a brothel in Sweetwater, Texas
Clara Ward, Princesse de Caraman-Chimay, daughter of a Michigan lumberman who spent most of her life in Europe
Lulu White, madam in Storyville, New Orleans

In film and television:

Vivian Ward in Pretty Woman, played by Julia Roberts alongside costar Richard Gere
Richard Gere played Julian Kaye, a male escort, in the movie American Gigolo
Deuce Bigalow is a male gigolo played by Rob Schneider in the spoof Deuce Bigalow: Male Gigolo
Lana, played by Rebecca De Mornay in the movie Risky Business, starring Tom Cruise
Kim Basinger as Lynn Bracken, a Veronica Lake look-alike, in L.A. Confidential
Claudia Cardinale as Jill McBain in Once Upon a Time in the West
Pam Grier as Foxy Brown in Foxy Brown
Satine, played by Nicole Kidman, in Moulin Rogue
Mrs. Miller, played by Julie Christie, in McCabe and Mrs. Miller, directed by Robert Altman
Lulu, the doomed harlot, played by Louise Brooks in the 1929 silent movie classic Pandora's Box (below)
Bree Daniels, a New York prostitute played by Jane Fonda in Klute
Elizabeth Taylor as Gloria Wandrous in Butterfield 8
Sera, played by Elizabeth Shue in Leaving Las Vegas
Iris "Easy" Steensma, a 12-year-old prostitute played by Jodie Foster, in the movie Taxi Driver starring Robert DiNero
Mira Sorvino as Linda Ash in Mighty Aphrodite directed by and starring Woody Allen
Papillon Soo Soo as Da Nang Hooker in Full Metal Jacket
Mena Suvari as Carol in Sonny
Strawberry Alice, played by Frances Fisher, in the movie Unforgiven, starring and directed by Clint Eastwood
Crow Creek Kate, played by Josie Smith, in the movie Unforgiven, starring and directed by Clint Eastwood
Delilah Fitgerald, played by Anna Levine, in the movie Unforgiven, starring and directed by Clint Eastwood
Inara Serra, in Firefly by Joss Whedon
Téa Leoni as Julie Mott in Bad Boys
Emily Browning as Lucy in Sleeping Beauty (below)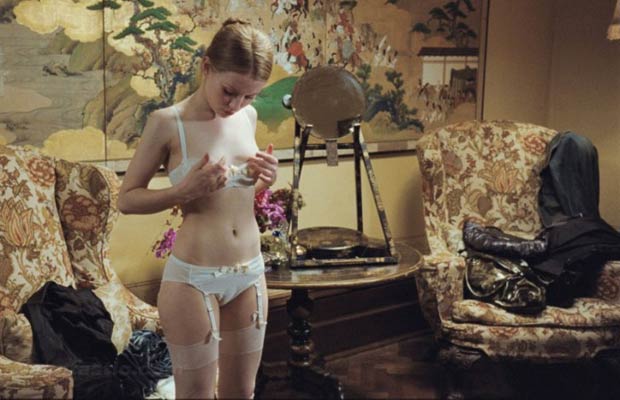 Freida Pinto as Latika in Slumdog Millionaire
Nancy Allen as Liz Blake in Dressed to Kill
Demi Moore as Diana Murphy in Indecent Proposal starring Robert Redford
Amanda Seyfried as Chloe in Chloe
Monica Bellucci as Malèna Scordia in Malèna

In literature:

Bella Cohen, in Ulysses by James Joyce
Belle, in Ah, Wilderness! by Eugene O'Neill
Belle Watling, in Gone with the Wind by Margaret Mitchell
Candy, in Candy: A Novel of Love and Addiction by Luke Davies
Candy, in One Flew Over the Cuckoo's Nest by Ken Kesey
Chandramukhi, in Devdas
Elisabeth Rouset, in Boule de Suif by Guy de Maupassant
Fanny Hill, in Fanny Hill, by John Cleland
Fantine, in Les Miserables, by Victor Hugo
Marguerite Gautier, from Alexandre Dumas's La Dame aux camélias, inspired by real-life Marie Duplessis, a 19th century courtesan
Violetta, the main character from the opera La Traviata ("The Reprobate") by Giuseppe Verdi
Juliette, in the Marquis de Sade's Juliette
Lozana, in Portrait of Lozana by Francisco Delicado
Moll Flanders, in The Fortunes and Misfortunes of the Famous Moll Flanders by Daniel Defoe
Molly Malone, an Irish urban legend made famous by the song "In Dublin's fair city, where girls are so pretty ..."
Nana, in Nana by Emile Zola
Nancy, in Oliver Twist by Charles Dickens
Odette, in Marcel Proust's Un amour de Swann
Phedre no Delauny, in Jacqueline Carey's Kushiel novels
Pie 'Oh' Pah, from Imajica by Clive Barker
Romulus, central character in The Romanian: Story of an Obsession by Bruce Benderson
Mrs. Rosie Palm, brothel owner and president of the Guild of "Seamstresses" in various Discworld novels by Terry Pratchett
Satine, in Moulin Rouge! by Baz Luhrmann, a story based on the Paris nightclub of the same name
Séverine Serizy, in the 1928 novel Belle de Jour and the 1967 film starring Catherine Deneuve
Sonya Marmeladova, Crime and Punishment by Fyodor Dostoyevsky
Suzie Wong, from The World of Suzie Wong
Talanta, La Talanta by Pietro Aretino
Tra La La, Last Exit to Brooklyn by Hubert Selby
Tristessa, Tristessa by Jack Kerouac
Vasantsenaa, a Nagarvadhu, or wealthy courtesan, in Śudraka's Sanskrit play, Mṛcchakatika.
Yumi Komagata, in Rurouni Kenshin, by Nobuhiro Watsuki
Zaza, in Zaza by Pierre Berton and Charles Simon

Symbolic or allegorical prostitutes:

The Whore of Babylon
Oholah and Oholibah
The prostitute in The Harlot's Progress by William Hogarth

Prostitutes in myth and legend:

Agatha, English prostitute, mother of Mother Shipton
Basileia, in ancient Greece, the goddess of prostitutes and courtesans
Bebhinn, t

he

Celtic goddess of pleasure
Belili, a goddess of Sumer, Babylon, Assyria, the Philistines a

nd the

Canaanites; her worship required sacred prostitution
The daughters in the original Saint Nicholas legend were sold to a brothel-keeper by their father
Naamah, an angel of prostitution and one of the succubus mates of the demon Samael in Zoharistic Qabalah
Shamhat, a goddess of Sumer/Babylon
Xochiquetzal, the Aztec goddess of prostitutes, pregnant women and dancing
Alexandra Dé Broussehan, an Irish Celtic prostitute who caused a war between the Callahan and Lawlor Clans; she is often associated with the goddess Korrigan, whose worship involved sacred prostitution

Related pages: Famous Beauties, Famous Supermodels, Famous Courtesans, Famous Ingénues, Famous Hustlers, Famous Pool Sharks, Famous Rogues, Famous Heretics, Famous Hypocrites, Famous Forgers and Frauds, Famous Flops, Famous Morons, The Dumbest Things Ever Said

The HyperTexts