The HyperTexts

Marilyn Monroe Rare & Unusual Pictures of Innocence, Wholesomeness, Joy, Playfulness, Vitality, Vulnerability, Beauty, Desire, Grief

These are mostly rare and unusual pictures of Marilyn Monroe. A few of them are better known. These are my personal favorites, and yours may be different. But these pictures, I believe, capture Marilyn's innocence, her wholesomeness, her joy, her playfulness, her vitality, her vulnerability, her beauty, her desire, her charisma, her sweetness ... and sometimes what appear to be notes of deep sadness and grief. When I think of Marilyn Monroe, I don't visualize a sex goddess, but I remember Elton John singing those tender lines about the young boy in the 22nd row, who saw a lot more to her than her sexuality, and who was deeply offended by all the media gossip about her being found in the nude after her death.

I absolutely love this picture of a young Norma Jeane Mortenson, in blue jeans with a bare midriff, glowing with health and vitality, an all-American girl with unlimited potential and the courage and audacity to explore it ... due to questions about the identity of her father, Norma Jeane's last name has been given as Mortenson, Mortensen and Baker.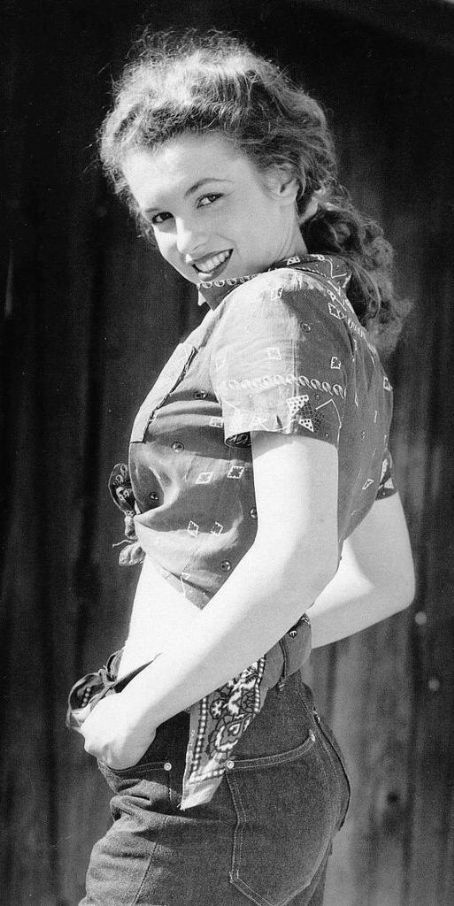 At age fifteen, in 1941, Norma Jeane Baker had dark hair and a winning smile. She would be married at sweet sixteen to James "Jim" Dougherty. The marriage was arranged as a way to avoid her being sent to an orphanage or into foster care when her guardians decided to relocate and not take her with them. Her mother was mentally unstable, unable to care for her daughter, and was at one point forcibly removed to a state hospital.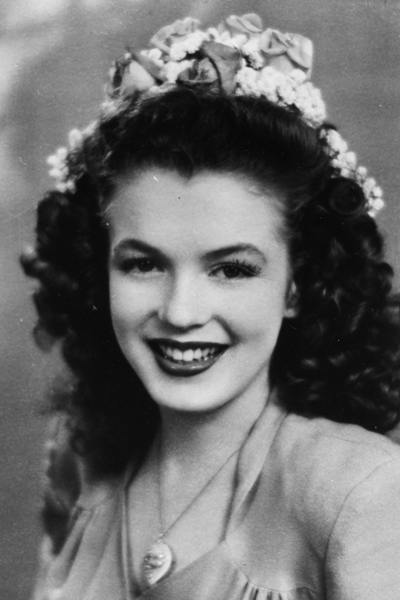 Norma Jeane had good beauty genes. Here is her mother, Gladys Pearl Monroe, at age sixteen (the picture immediately below). Marilyn Monroe began life as Norma Jeane Mortenson. However, the spelling of the last name on her birth certificate seems to have been in error, as her mother had married Martin Edward Mortensen. After her mother's divorce, the young girl became Norma Jean Baker. When she married in 1942, her name became Norma Jeane Dougherty. When she started modeling in 1946, she sometimes went by the more sophisticated-sounding "Jean Norman." She began to go by "Marilyn Monroe" in 1946 and began acting in movies the following year, starting with bit roles. She changed her name legally in 1956.




Norma Jeane Dougherty, circa 1945, looking radiant in a picture taken by David Conover for Yank magazine ...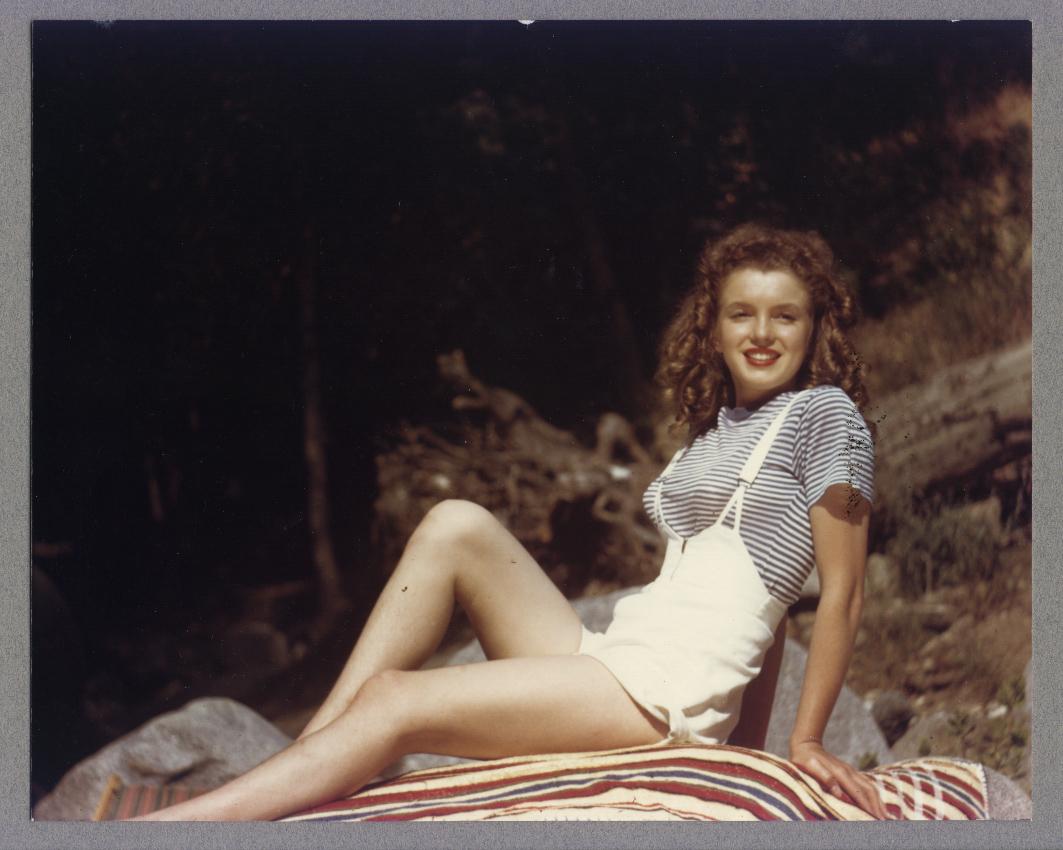 Norma Jeane's first national magazine cover, in 1946 for The Family Circle, was incredibly sweet, wholesome and innocent ...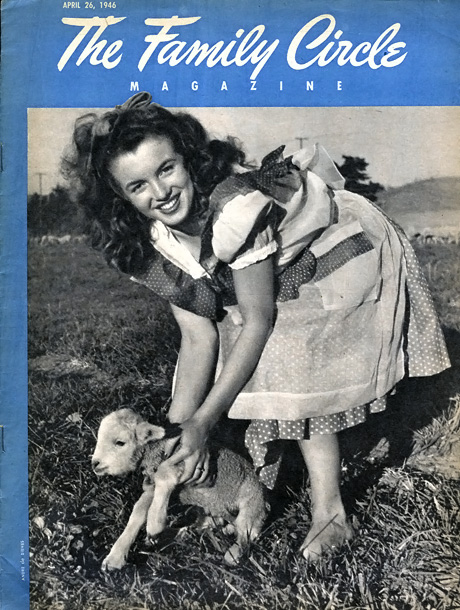 Here a young Marilyn Monroe is a picture of joy in a white one-piece bathing suit, drawing in the sand with one hand while holding her hair back from her eyes with the other. She began to lighten and straighten her hair in 1946, going from dark brown, kinky hair to reddish-brown, to honey-blonde, then finally to platinum. She had the same hairdressers as the professional wrestler Gorgeous George! An entry in her Blue Book modeling agency's records notes that her hair was "too curly to manage" but that she had "perfect teeth." She was also described as "clean-cut," "wholesome" and "too plump, but beautiful in a way." However, it soon became apparent that men were much more interested in Marilyn's figure, than in the clothes she was modeling.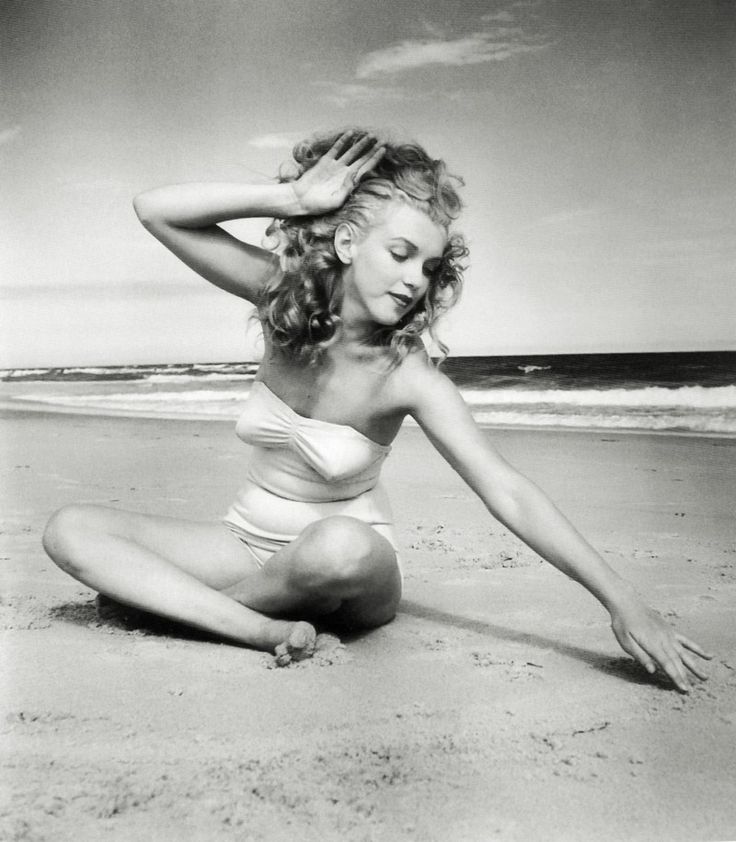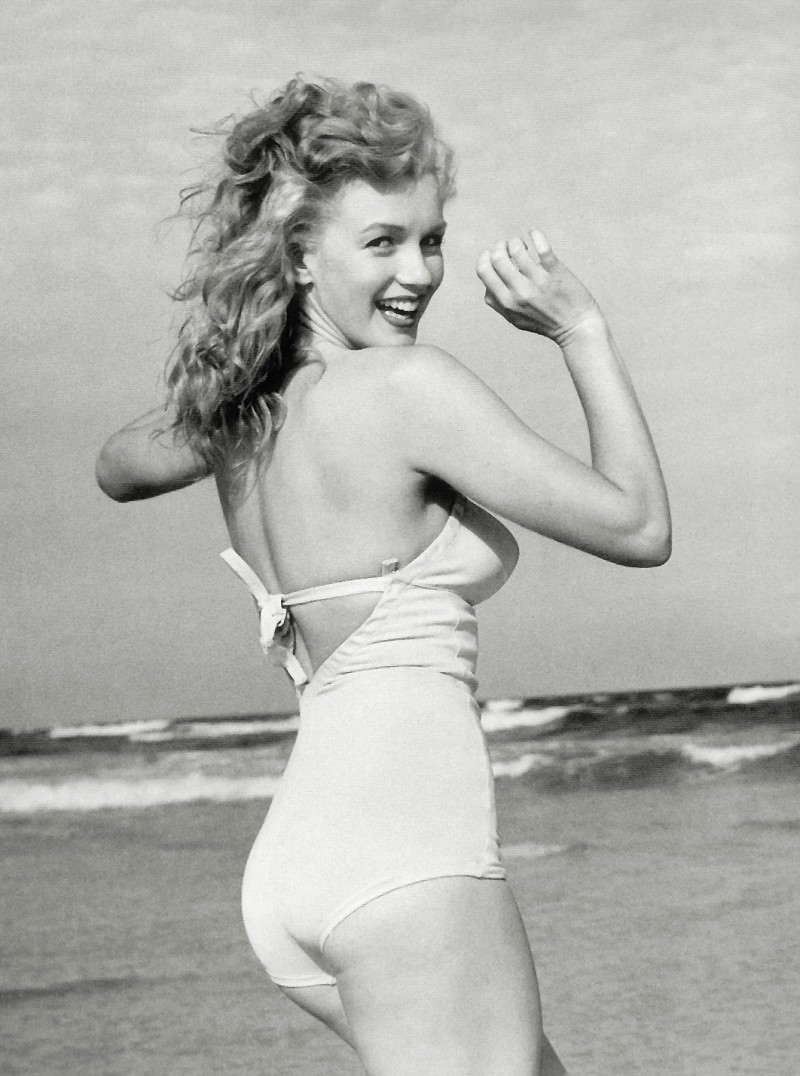 Here is what appears to be an early Blue Book Modeling Agency picture of Marilyn Monroe in a white bikini, circa 1945 ...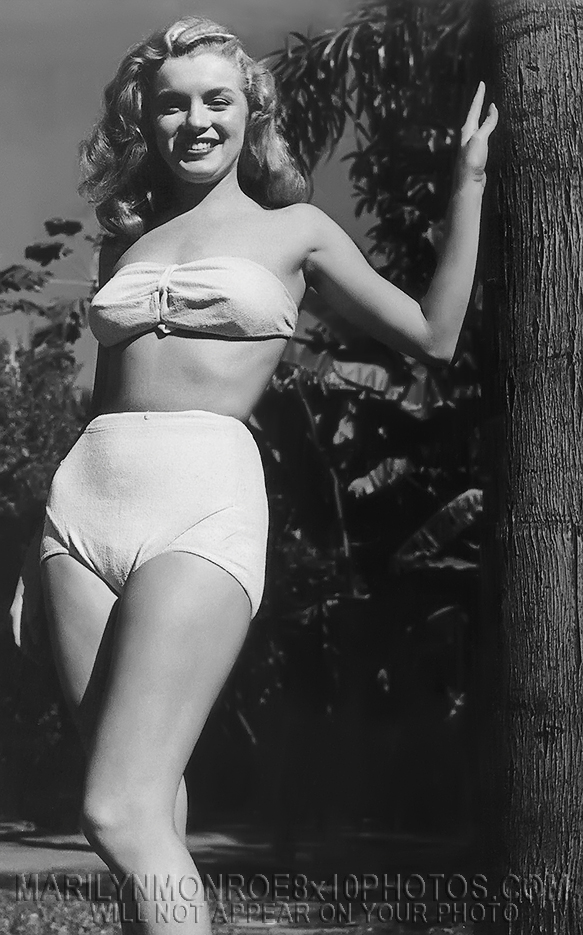 After signing with Johnny Hyde in 1948, Marilyn had very brief roles in three films, A Ticket to Tomahawk, Right Cross, and The Fireball, all of which were released in 1950 and brought no attention to her career. Here is a picture of a young, fresh-faced Marilyn Monroe in shorts during backyard photo session at her agent's house, in 1950 ...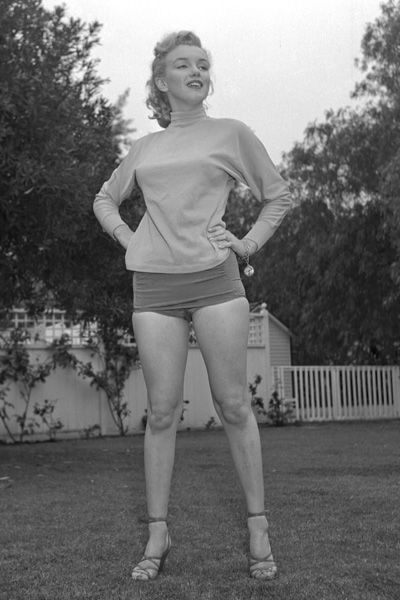 Johnny Hyde then arranged for Marilyn to audition for John Huston, who cast her in the Metro-Goldwyn-Mayer drama The Asphalt Jungle (publicity still below). Her performance drew good reviews, and was seen by the writer/director Joseph Mankiewicz, who accepted Hyde's suggestion to cast Monroe in a small comedic role in All About Eve as Miss Caswell, an aspiring actress. Mankiewicz later commented that he had seen an innocence in her that he found appealing.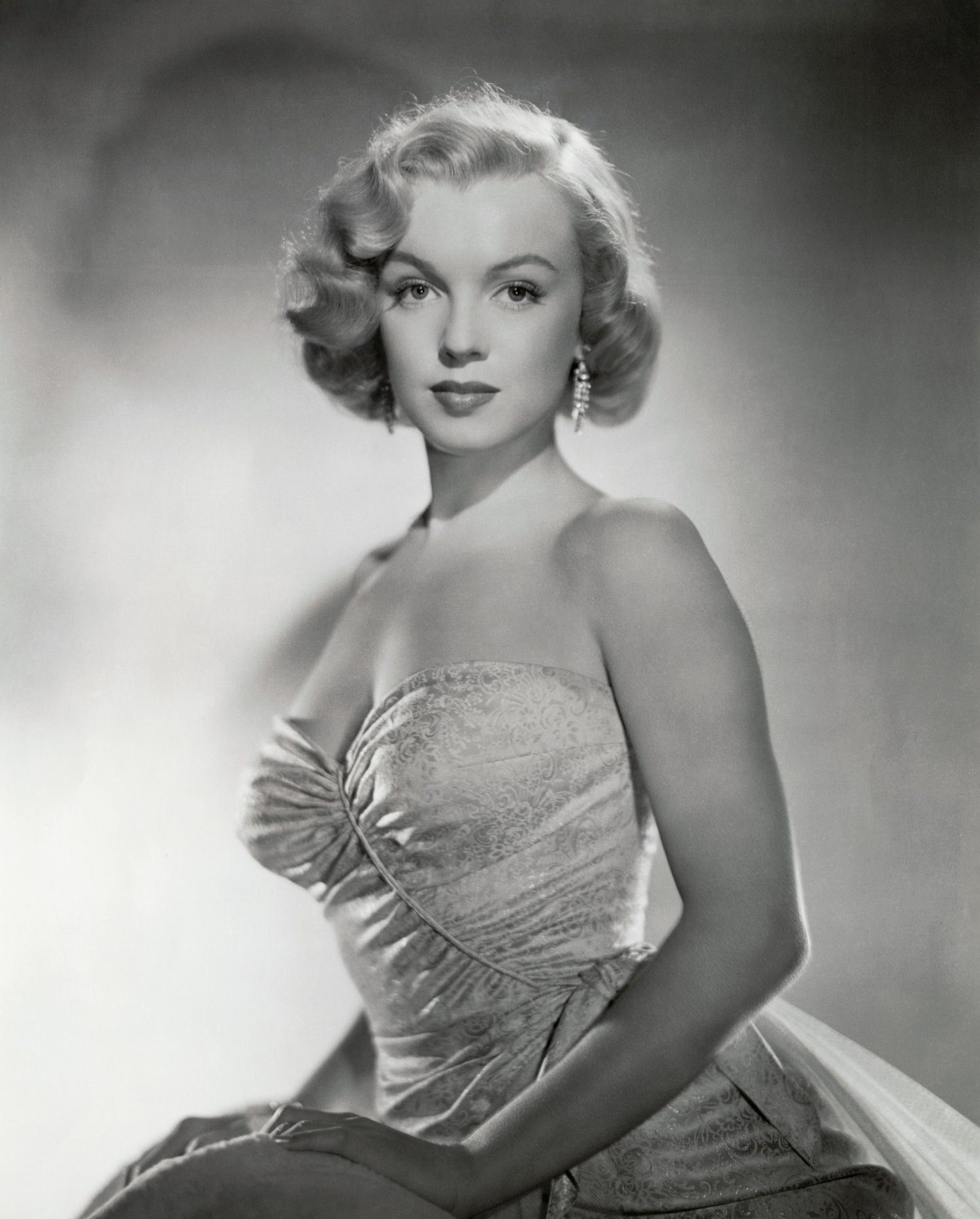 Marilyn Monroe, a picture of innocence, loveliness and vulnerability ...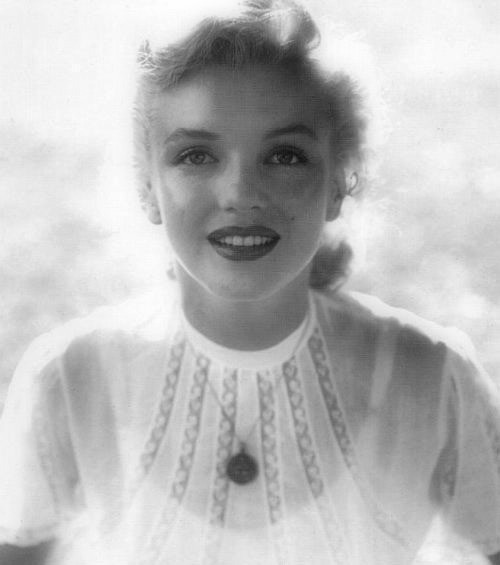 My beautiful Marilyn, looking angelic ...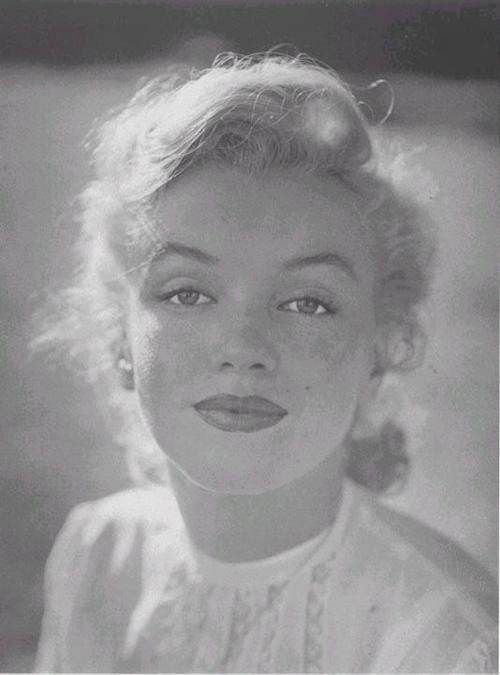 Marilyn Monroe, angelic in white but with with a sparkle of mischief in her eyes ...




Marilyn Monroe wearing the same white dress, in Manhattan on June 12, 1967 (both photos by Sam Shaw) ...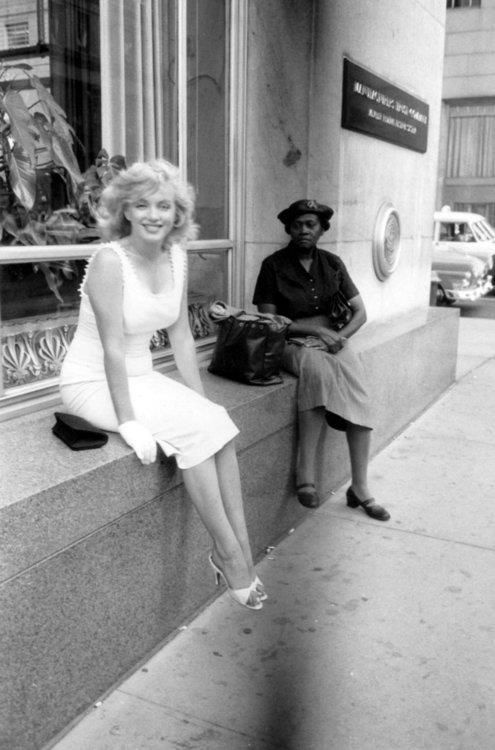 Marilyn Monroe barefoot during a hike in the woods, looking audacious and triumphant ...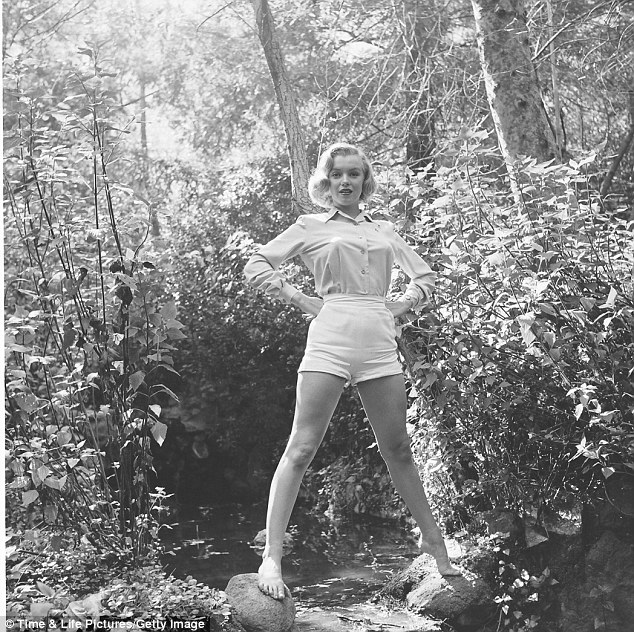 Marilyn Monroe reading in the woods, a script perhaps? She was a writer herself, a poet and an epigrammatist ...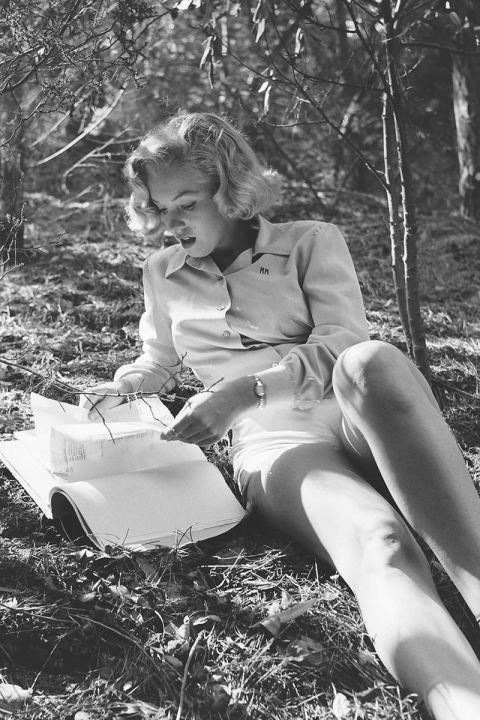 Marilyn Monroe looking like a goddess in the iconic white dress from The Seven Year Itch (the one that ended up flying up in the famous subway grate scene). While she became notorious for those pictures, and for posing in the nude, in reality they were in good taste and very tame by today's standards. The only time she earned any money for posing nude, she made a grand total of $50 in 1949. When asked why she did it, she answered honestly that she needed to pay her rent. Hugh Hefner made her the first Playmate of the Month in the first issue of Playboy, in December 1953. I have chosen not to use any of the risqué pictures, not because I think there is anything wrong with them, but simply because like Elton John and Bernie Taupin, I remember Marilyn Monroe more for other things, as these haunting pictures attest.

"I have worked with hundreds and hundreds of actors and actresses, and there are only two that stand out way above the rest. Number one is Marlon Brando, and the second is Marilyn Monroe." ― Lee Strasberg

"Marilyn was quite wonderful, the best of all." ― Laurence Olivier

"In her eyes, and in mine, her career was just beginning ... She had a luminous quality. A combination of wistfulness, radiance, and yearning that set her apart and made everyone wish to be part of it – to share in the childish naiveté which was at once so shy and yet so vibrant." ― Lee Strasberg





"I restore myself when I'm alone."

― Marilyn Monroe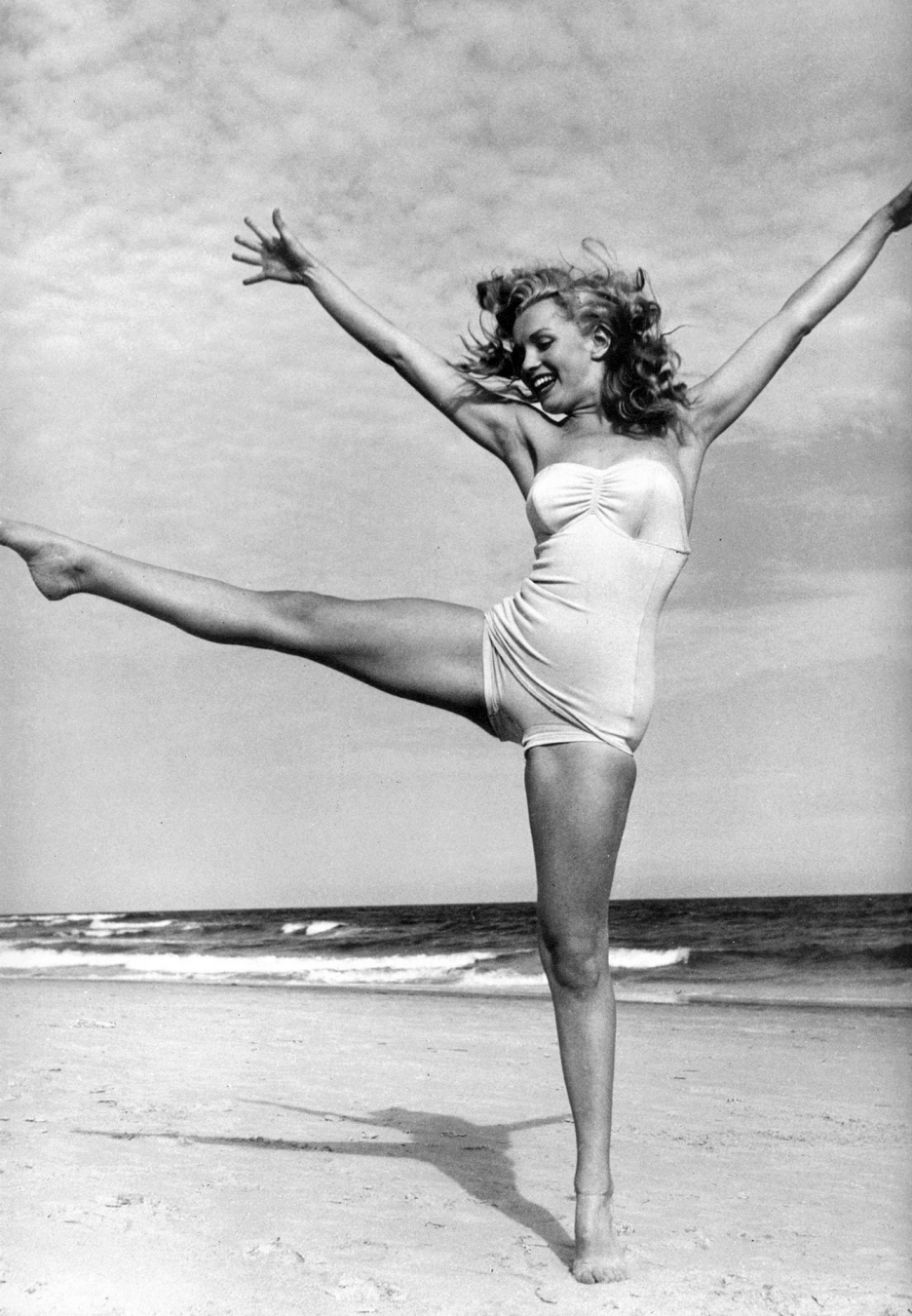 I love this picture of Marilyn Monroe raising her hand ... is she signaling hello, or waving goodbye? ...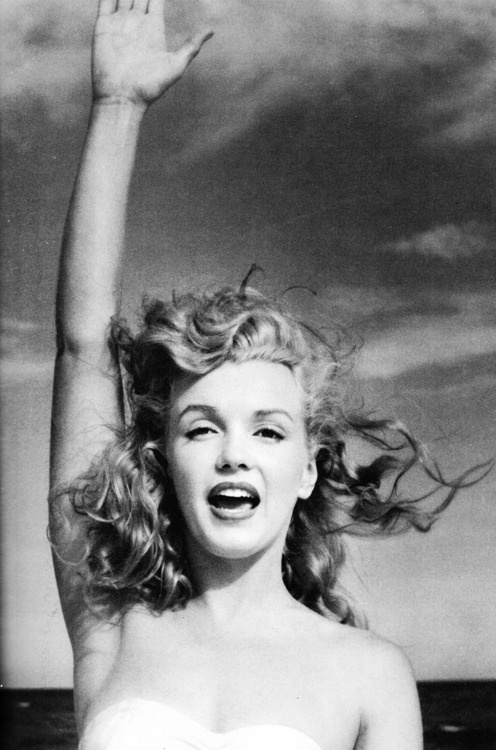 "Goodbye Norma Jeane, we never knew you at all ..."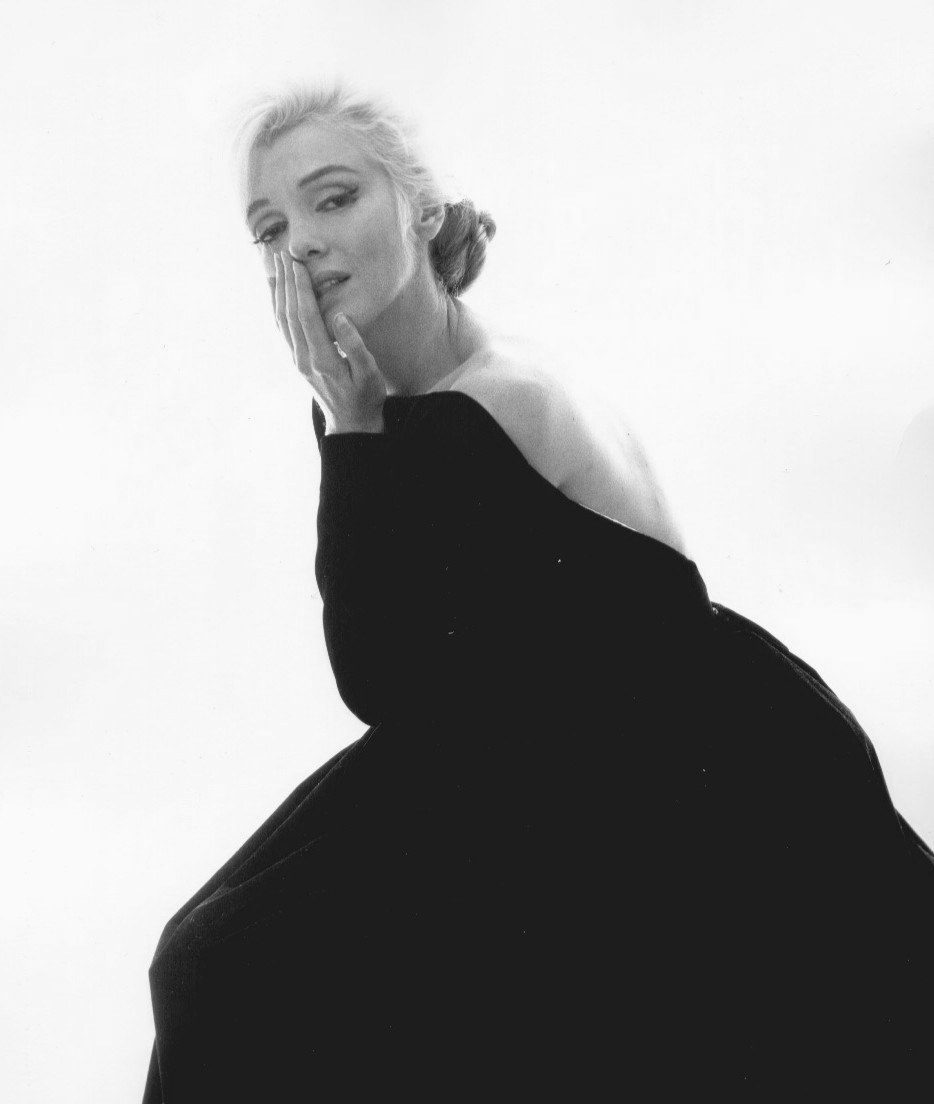 Marilyn Monroe in all her humanity: lovely, contemplative, sad, perhaps griefstricken ...

We also have a page of Marilyn Monroe's Poetry and Philosophical Writings

Related pages: Visions of Beauty, Famous Beauties, Famous Historical Beauties, Famous Courtesans, Famous Ingénues, Famous Hustlers, Famous Pool Sharks, Famous Rogues, Famous Heretics, Famous Hypocrites, Famous Forgers and Frauds, Famous Flops and Flubs, Famous Morons, The Dumbest Things Ever Said, Famous Last Words, Famous Insults, Famous Falsettos, Unmentionables, Visible Panty Line

The HyperTexts