The HyperTexts

Unmentionables

What are "Unmentionables"? "Unmentionables" include such deliciously naughty and forbidden things as Underwear, Panties, Brassieres, Bralettes, Bullet Bras, Half Slips, Full Slips, Corsets, Panty Girdles, Garter Belts, Suspenders, Camisoles, Negligees, Bloomers, Knickers, Hose, Pantyhose, Nylons, Fishnet Stockings, Tights, Leggings, Tap Pants, Undershirts, Undershorts, Briefs, Skivvies, Culottes, Vintage Lingerie, Thongs, Floss, G-Strings, See-Through Lingerie, Edible Undies, Crotchless Panties, Latex Bodysuits, Vinyl Corsets, Catsuits, Yoga Pants, etc. ...

This page contains some of the very best panty pictures, bra pictures, and slip pictures

―that is

, if you prefer to leave something to the imagination. Also, from time to time we will "countdown" out top ten iconic underwear pictures of all time. Can you guess the winner in advance?

Who says high-waisted panties, control-top panties, plus-sized panties, full-cut panties and "granny panties" can't be sexy? After all, this is what real women look like, when they disrobe and reveal their curves!

Actresses, models, singers and other celebrities who have shown us their underclothes, sometimes inadvertently, include: Marilyn Monroe, Bettie Page, Brigitte Bardot, Halle Berry, Scarlett Johansson, Angelina Jolie, Khloe and Kim Kardashian, Nicole Kidman, Mila Kunis, Jennifer Lawrence, Sophia Loren, Madonna, Princess Kate Middleton, Demi Moore, Natalie Portman, Princess Diana Spencer, Liv Tyler, Emma Watson, Sigourney Weaver and Raquel Welch.

Related pages: The Best Erotic Poems, The Best Love Poems, Unmentionables, Vintage Lingerie, Visible Panty Line, Upskirts, Slips & Bras, Famous Full-Figured Women, Famous Courtesans, Famous Ingénues, Famous Beauties

White is always in style, underneath, whether in high-waisted control top shapewear (left) or full-cut panties (right)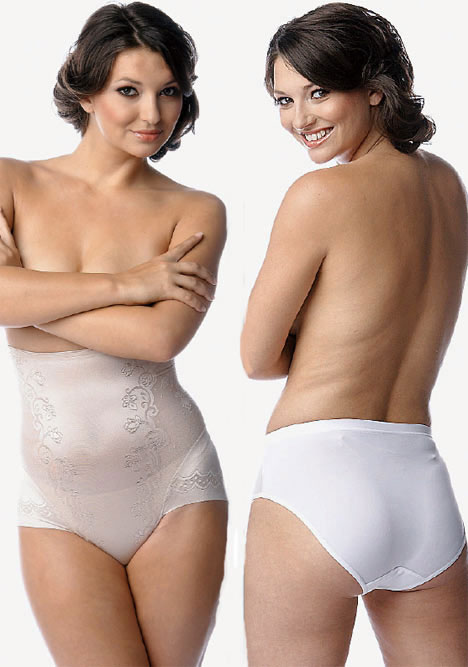 Supermodels who stripped to their skivvies include Tyra Banks, Ana Beatriz Barros, Christie Brinkley, Gisele Bundchen, Cindy Crawford, Bella Hadid, Gigi Hadid, Chanel Iman, Kendall Jenner, Miranda Kerr, Heidi Klum, Doutzen Kroes, Adriana Lima, Eva Mendes, Marisa Miller, Kate Moss, Bar Refaeli, Claudia Schiffer, Stephanie Seymour, Candice Swanepoel, Charlize Theron, Uma Thurman, Christy Turlington and Rosie Huntingdon-Whiteley.

Plus-sized models and buxom actresses, singers and athletes who fill ou

t

their underwear voluptously: Adele, Kirstie Alley, Ursula Andress, Loni Anderson, Pamela Anderson, Tyra Banks, Adrienne Barbeau, Drew Barrymore, Monica Belluci, Kelly Brook, Mariah Carey, Cindy Crawford, Sophie Dahl, Kat Dennings, Diana Dors, Christina Hendricks, Ashley Graham, Jean Harlow, Rita Hayworth, Jennifer Love-Hewitt, Salma Hayek, Scarlett Johansson, Khloe Kardashian, Kim Kardashian, Queen Latifah, Natalie Laughlin, Robyn Lawley, Iskra Lawrence, Kelly LeBrock, Tina Louise, Jennifer Lopez, Elle MacPherson, Jayne Mansfield, Ann Margaret, Katherine McPhee, Bettie Page, Dolly Parton, Katy Perry, Crystal Renn, Rihanna, Jane Russell, Lillian Russell, Susan Sarandon, Ann Savage, Anna Nicole Smith, Suzanne Somers, Ivanka Trump, Melania Knauss Trump, Kate Upton, Sofia Vergara, Dreama Walker, Laura Wells, Mae West, Esther Williams, Venus Williams and Serena Williams.

White panties and pantyhose ... these panties have a sturdy gusset (i.e., the reinforced crotch panel)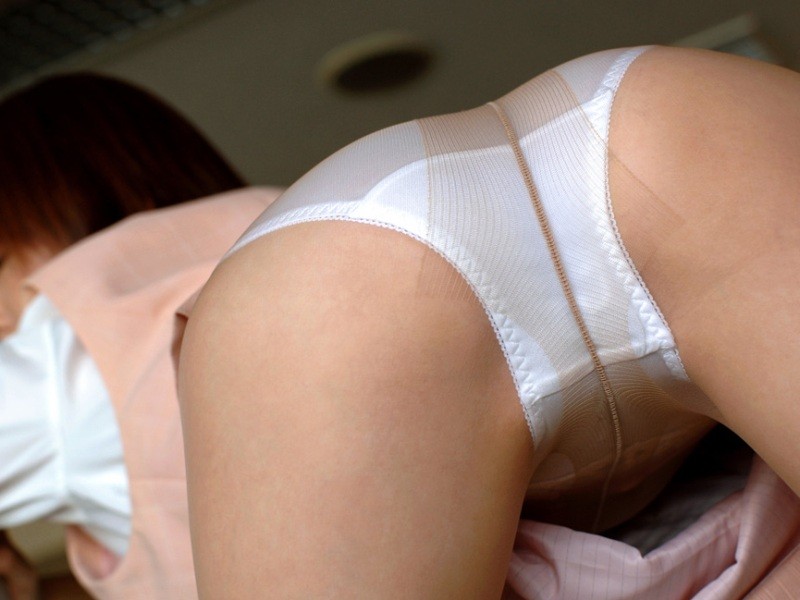 The iconic underwear moments: an underwear chronology:

Minoan art depicting life in ancient Crete more than 4,000 years ago shows women wearing an "apodesmos," a wool undergarment with a resemblance to modern bras, being pinned in back.
In ancient Rome, women with larger breasts wore a tight support garment known as a "mamillare" or "fascia" to constrain their busts.
The corset, which has been around in one form or another for around 4,000 years, is introduced to France by Catherine de Medici during the 1500s.
From letters and inventories that survive her, it appears that Queen Elizabeth I owned corsets, "drawers" and linen hose.
The poet Robert Herrick (1591-1674) writes a famous poem, "Delight in Disorder," that mentions a "crimson stomacher" and "tempestuous petticoat."
Marie Antoinette shocked France in 1780 by wearing chemise dresses at court. Previously, the chemise had been worn only as underwear.
The term "knickers" i

s

c

oined

by Washington Irving in 1809. By this time, girls and women are wearing "pantalettes" under their dresses. The bra r

emains

to be invented.
During the reign of Queen Victoria (1837-1876), women's undergarments become a "must" and only the poor go without "knickers." Colors other than white come into vogue around 1860.
By 1908 knickers have become known as "panties" in the United States, but the diminutive of "pants" never catches on in jolly old England.
In 1911 the first American underwear advertisement appears in The Saturday Evening Post and features oil paintings by J. C. Leyendecker of the "Kenosha Klosed Krotch."
In 1913 socialite Mary Phelps Jacob creates the brassiere by tying two handkerchiefs together with ribbon; her intention was to cover her whalebone corset, visible through a sheer dress.
In 1933 Jean Harlow wears slips and robes in the movie "Dinner at Eight."
In 1939 Vivien Leigh appears in her undies in the highest-grossing movie of its era, "Gone With The Wind."
In 1940 Frederick's of Hollywood introduces the idea of lingerie for enticement and excitement rather than mere utility.
In 1949 Gertrude "Gussie" Moran causes a sensation by appearing in frilly panties at staid Wimbledon!
In 1951 Elizabeth Taylor lounges in a sultry white slip in the movie "Cat on a Hot Tin Roof."
In 1955 Marilyn Monroe reveals her white panties in the legendary subway grate scene of the movie "The Seven Year Itch" (this display allegedly led to her divorce from Joe DiMaggio).
By 1958 the ubiquitous Sears Catalog has lust-inducing pictures of women's lingerie. Tights (called "pantyhose" in the USA) are invented in 1958 and soon become the rage.
In 1971 even adolescent

undies go mainstream as

Cybill Shepherd strips down to her white panties and bra in "The Last Picture Show."
In 1974 the thong is invented. The first episode of "Happy Days" has Richie Cunningham using a radiator to practice unsnapping a bra.
In 1977 the first sports bra, the Jogbra, was created from two jock straps!
In 1983 even BDSM goes mainstream as Carrie Fisher sports a golden slave bikini in the movie "Star Wars: Return of the Jedi."
In 1984 Madonna romps around in white bridal lingerie in the music video "Like a Virgin."
In 1992 Kate Moss and Mark Wahlberg pose together in their matching white Calvin Klein undies. Sharon Stone demonstrates the advantages of going commando in the movie "Basic Instinct."
In 2001 Bridget Jones's enormous granny panties create a renewed interest in the eroticism of modesty. Rene Zellweger becomes an anti-fashion heroine.

Who says white granny panties can't be sexy as hell?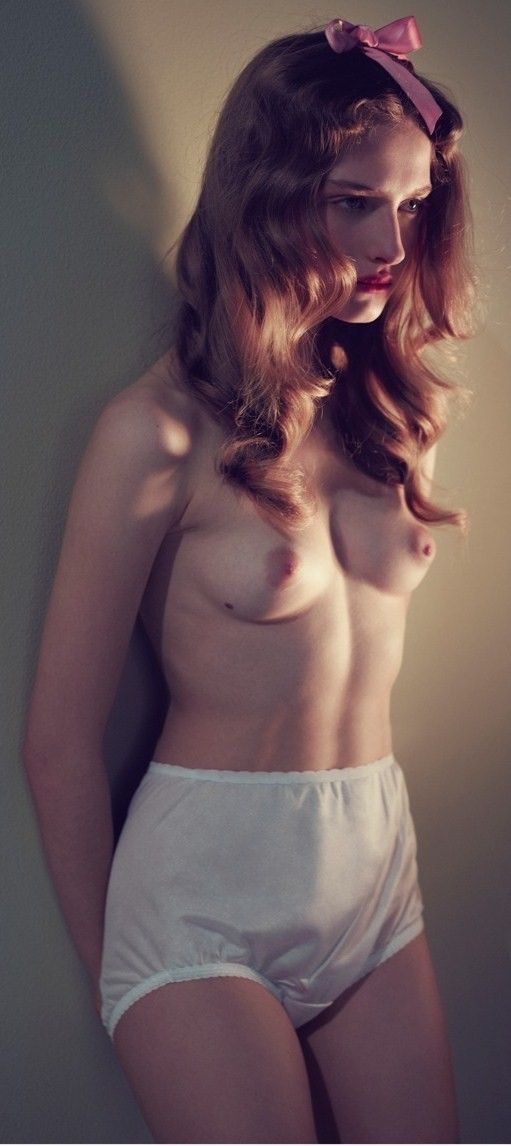 The best movie underwear scenes:

(#10) Jamie Lee Curtis doing an awkward striptease down to black panties and bra in "True Lies."
(#9) Shannon Elizabeth stripping to bra and panties to masturbate in "American Pie"
(#8) Scarlett Johansson wearing see-through pink panties in "Lost in Translation"
(#7) Juliet Binoche looking lovely and vulnerable in her undies in "The Unbearable Lightness of Being"
(#6) Maggie Gyllenhaal as a submissive underling in "Secretary"
(#5) Corrine Clery as a willing and well-trained sexual slave in "The Story of O" ("Histoire d'O")
(#4) Laura Antionelli having her panties adroitly removed by a precocious adolescent, under the kitchen table in "Malizia"
(#3) Catherine Deneuve suffering various indignities, including a whipping in panties and bra, as a high-class call girl in "Belle du Jour"
(#2) Jennifer O'Neil in luminous white panties and bra in "The Summer of '42," giving it up to sweet but nerdish Hermie
(#1) Jessica Lange first fighting off, then passionately embracing Jack Nicholson on the kitchen table in the steamy remake of "The Postman Always Rings Twice"

Honorable Mention: Kim Basinger as a Veronica Lake lookalike in "L. A. Confidential," Kathleen Turner sizzling hot in "Body Heat," Salma Hayek sporting cute librarian glasses and pigtails in "Dogma" then playing a vampire-stripper in "From Dusk to Dawn," Halle Berry wearing lacy black lingerie in "Swordfish," Liv Tyler as a schoolgirl doing a striptease down to red bra and white panties in "Empire Records," Nicole Kidman wearing high-waisted undies in "Eyes Wide Shut," Jessica Biel next to nude in "I Now Pronounce You Chuck and Larry," Sigourney Weaver wearing scanty panties in "Alien," Kate Winslet nearly nude in "Titanic" and "The Reader," Kelly LeBrock electrifying in "Weird Science," Dominique Swain as an ingénue in "Lolita," Jo Beth Williams spread-eagled in "Poltergeist," Britney Spears sizzling in "Crossroads," Jennifer Lopez unmissable in nude-colored panties and bra in "Out of Sight," Gretchen Mol fetching in "The Notorious Bettie Page," Natalie Portman as an erotic ballerina in "Black Swan," Denise Richards having her panties peeled then pocketed in "Wild Things," Emily Browning as a freelance eroticist in "Sleeping Beauty," Sophia Loren wearing see-through lingerie in the movie "Marriage Italian Style," Susan Sarandon running around in her panties and in "The Rocky Horror Picture Show," Anne Bancroft, the original cougar or MILF, using lingerie to seduce Dustin Hoffman in the movie "The Graduate," Janet Leigh wearing a white slip and bra in the movie "Psycho."

High-waisted white cotton panties and a simple white tank top can be quite the turn-on!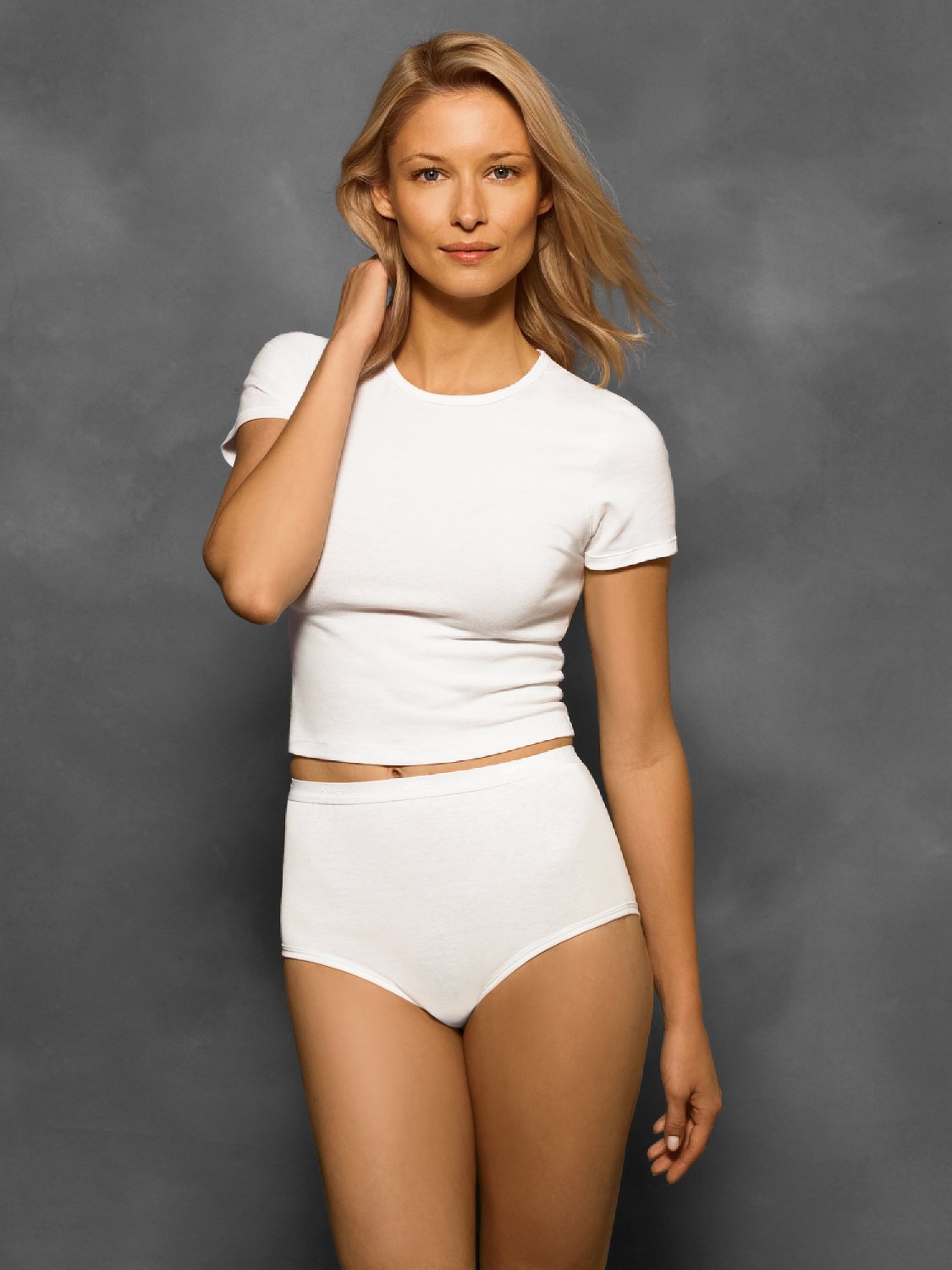 Sexy sirens who have performed in their undies: Fiona Apple, Iggy Azalea, Beyoncé, Toni Braxton, Miley Cyrus, Lady Gaga, Selena Gomez, Ariana Grande, Ke$ha, Jennifer Lopez, Demi Lovato, Madonna, Katy Perry, Rihanna, Shakira, Britney Spears, Taylor Swift

Vintage lovelies famous for lingerie, bathing suit and "pin-up girl" pictures: Betty Brosmer, Dorian Dennis, Bernie Dexter, Diana Dors, Anita Eckberg, Ava Gardner, Betty Grable, Rita Hayworth, Eartha Kitt, Veronica Lake, Gypsy Rose Lee, Jayne Mansfield, Marilyn Monroe, Cleo Moore, Julie Newmar, Bettie Page, Debra Paget, Jane Russell, Dita Von Teese, Esther Williams, Bunny Yeager

The top t

wenty

exotic dancers, strippers and/or striptease acts of all time: Chesty Morgan (#20), Faith Bacon (#18), Dee Milo "The Venus of Dance" (#17), Zorita (#16), Lilly Christine "The Cat Girl" (#15), Betty Rowland the "Ball of Fire" (#14), Jennie Lee (#13), Dixie Evans (#12), Sally Rand (#11), Miss Mosh (#10), Candy Barr (#9), Mata Hari (#8), Blaze Starr (#7), Lili St. Cyr (#6), Tempest Storm (#5), Josephine Baker (#4), Dita Von Teese (#3), Bettie Page (#2), Gypsy Rose Lee (#1)

Sherry Briton, in vintage nylon tricot with ruffles and fishnets, is our #10 iconic underwear picture of all time. In this striking pose, she demonstrates how eros-arousing everyday undies can be.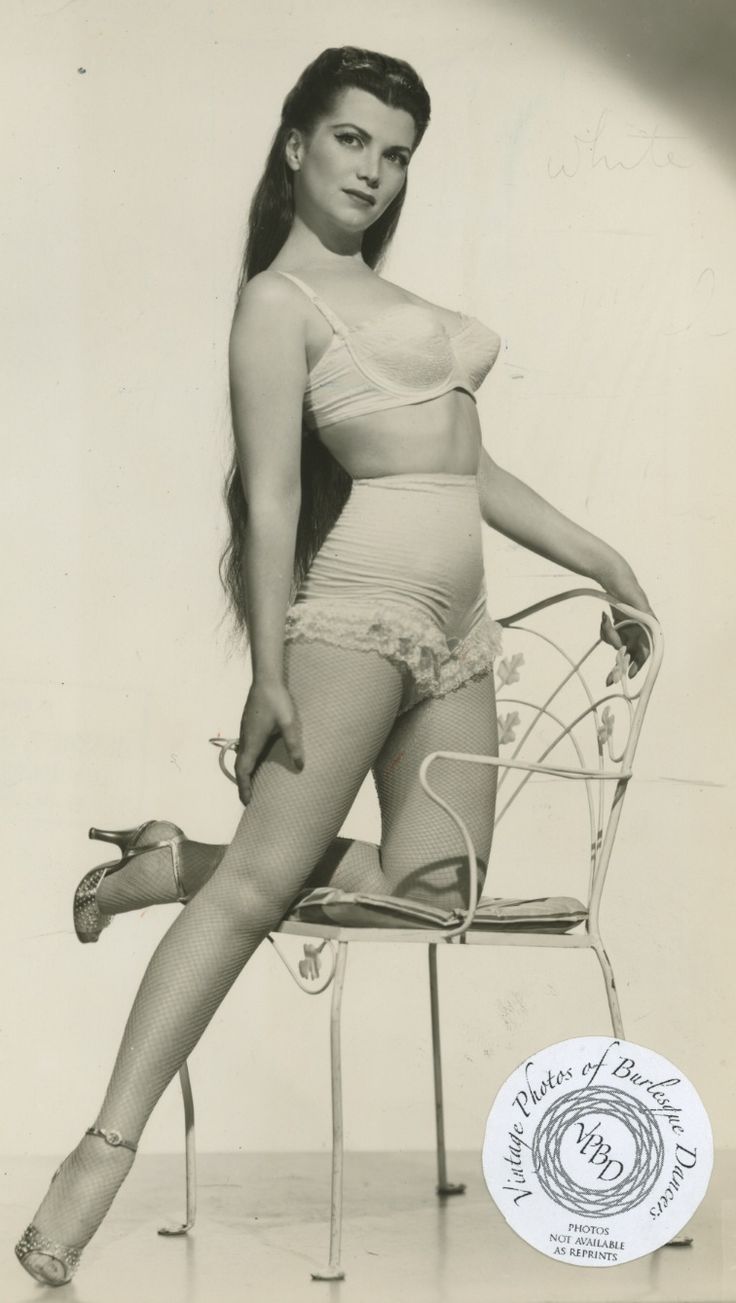 Actresses who performed racy roles in their underwear: Jessica Alba, Jennifer Aniston, Christina Aguilera, Christina Applegate, Anne Bancroft, Elizabeth Banks, Elizabeth Berkley, Halle Berry, Jessica Biel, Catherine Deneuve, Cher, Penelope Cruz, Jamie Lee Curtis, Kirsten Dunst, Jenna Fischer, Carrie Fisher, Sarah Michelle Gellar, Sasha Grey, Angeline Jolie, Ashley Judd, Nicole Kidman, Mila Kunis, Diane Lane, Ali Larter, Janet Leigh, Vivien Leigh, Peyton List, Lindsay Lohan, Jennifer Lopez, Sophia Loren, Jena Malone, Sienna Miller, Eva Mendes, Gretchn Mol, Marilyn Monroe, Demi Moore, Michelle Pfeiffer, Natalie Portman, Christina Ricci, Denise Richards, Molly Ringwald, Margot Robbie, Julia Roberts, Susan Sarandon, Cybill Shepherd, Brooke Shields, Amy Smart, Emma Stone, Sharon Stone, Elizabeth Taylor, Charlize Theron, Uma Thurman, Liv Tyler, Naomi Watts, Kate Winslet, Mary Elizabeth Winstead, Sean Young, Sigourney Weaver, Raquel Welch, Renee Zellwegger

Underwear Trivia

The eccentric tycoon Howard Hughes personally designed a bra for Jane Russell to wear in the 1943 movie "The Outlaw" but the censors were not happy with how much time the cameras lingered on her breasts!
Alfred Hitchcock knew the censors would object to the underwear shots in "Psycho" so he filmed more extreme shots and used them to bargain down to the ones he really wanted to use.
King Tut was buried with 145 underpants.
So much whalebone was used in corsets, hoops and other women's lingerie that the baleen whale almost became extinct.
Long knitted undergarments known as "long johns" were originally worn by the famous bare-knuckled boxer John L. Sullivan. He wore long woolen drawers while boxing in cold weather.
Modern-day Mormons w

ear

sacred undergarments, which they consider to be the "armor of God."
The typical measurements for a Victoria's Secret model are a 34" bust, 24" waist, and 34" hips.
Bra fitting experts estimate that 80% of American women are wearing the wrong bra size.
The main reason given by women for "going commando" is to avoid visible panty lines.
According to a survey, 37% of women prefer bikini panties; 23% p

refer

"granny" panties or full briefs; 19% prefer G-strings; 10% prefer other styles; and 7% prefer to wear no underwear at all!
After France was freed, French women who had relationships with German soldiers not only had their heads shaved, but were forced to walk through the streets in their underwear.

Everyday undies can be cute and also functional ... but this lovely young woman had better watch out for a visible panty line with those think seams!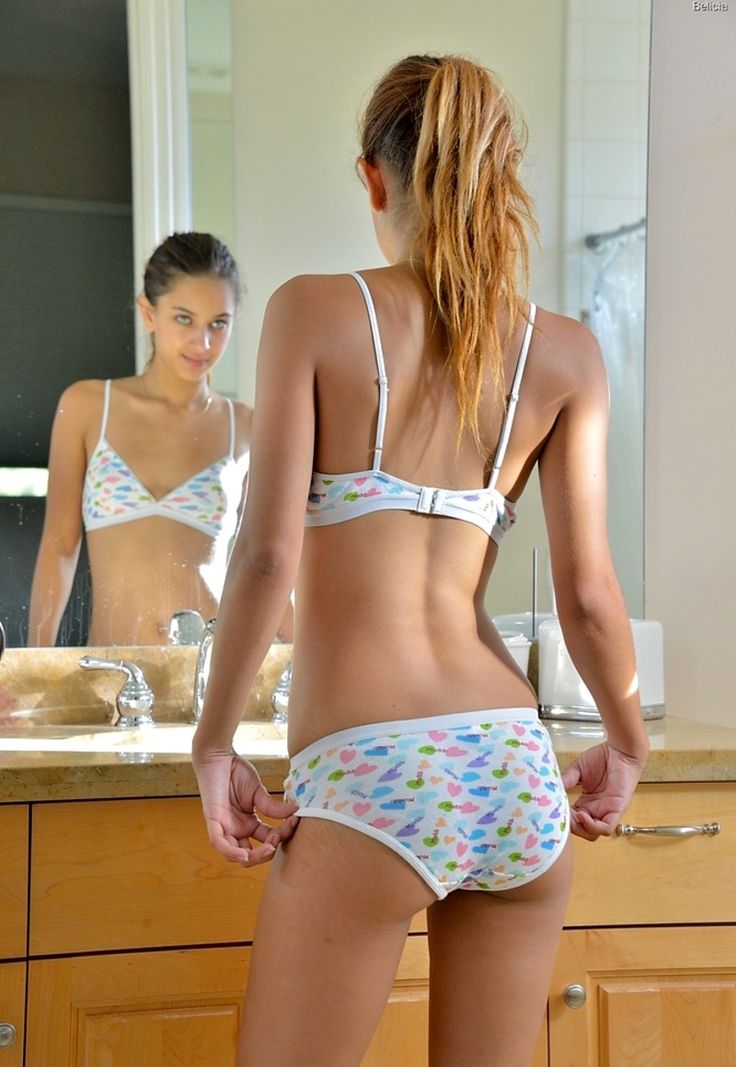 Looking up, in beige panties and bra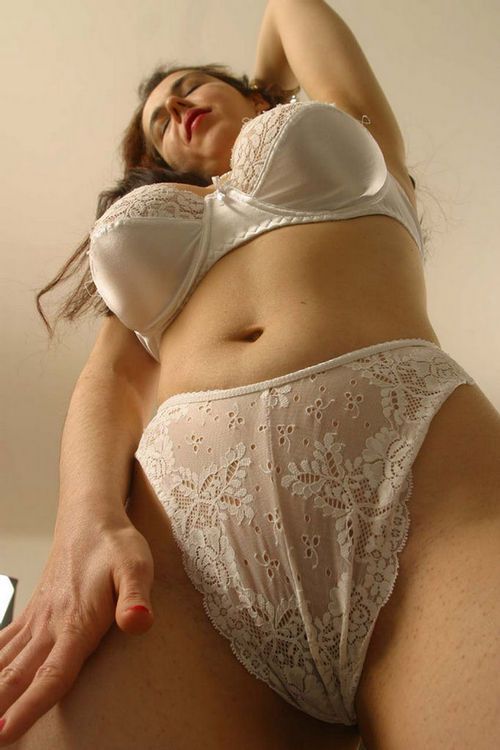 Seventh heaven: elegant form-fitting panties and bra, each with delicate bows




White panties and "nude" hose, with visible panty and bra lines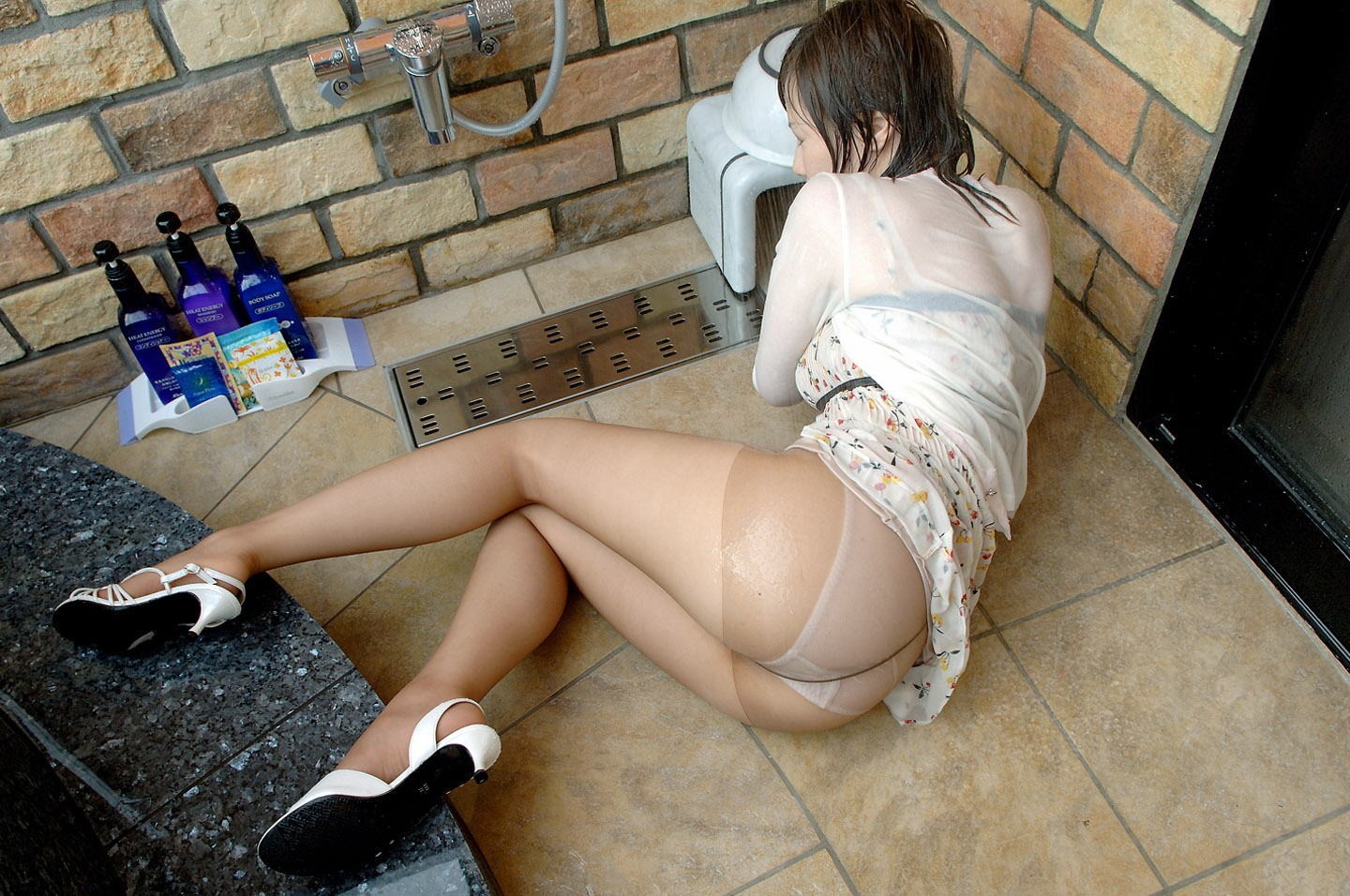 Comfy white panties in "nude" pantyhose result in a high-definition visible panty line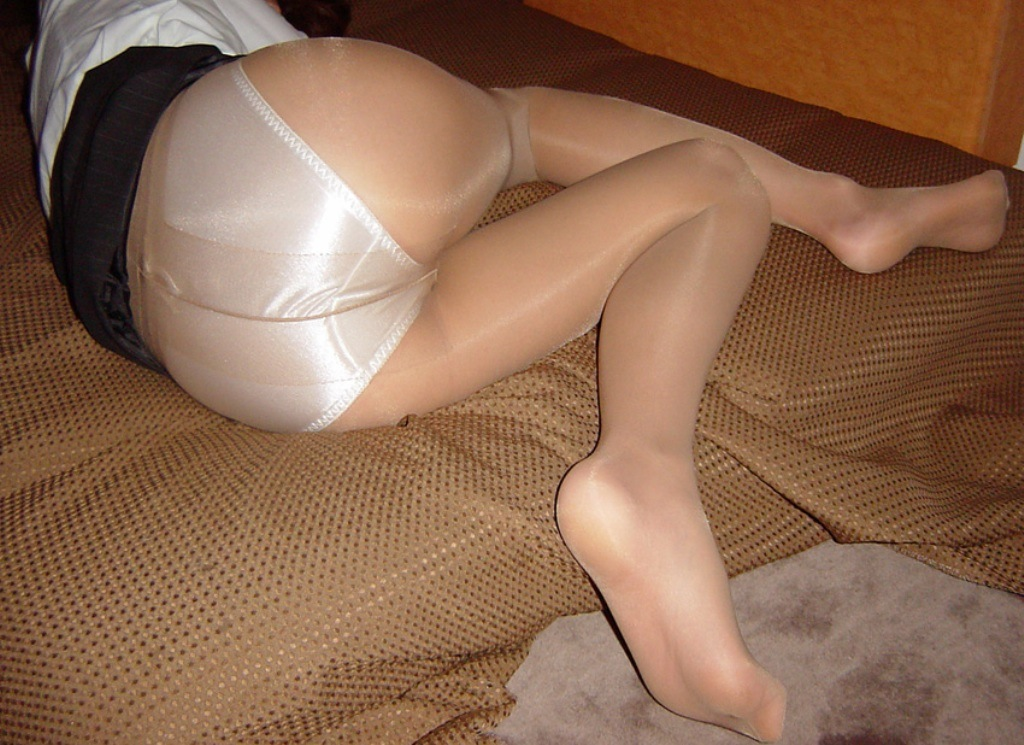 Pink panties in pantyhose with a matching pink bra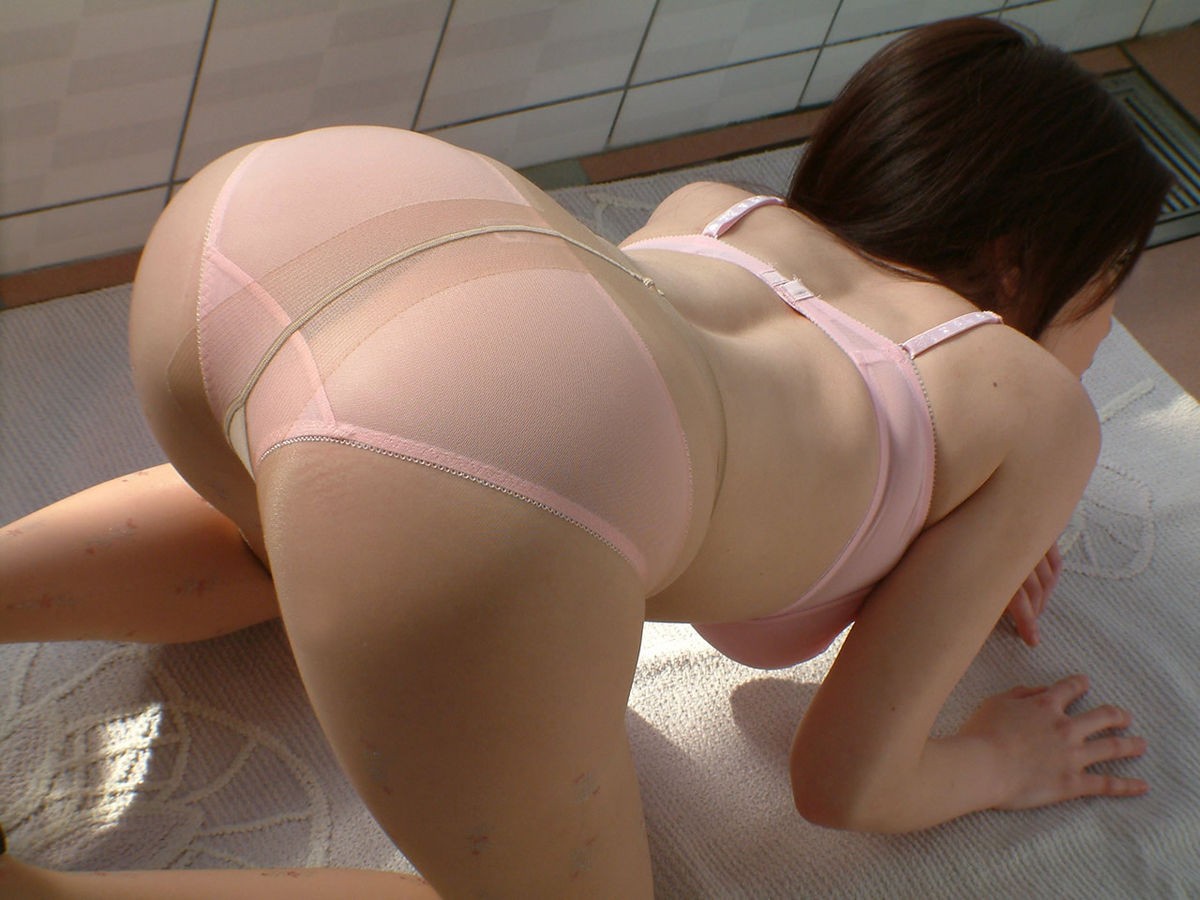 Bettie Page in black panties is our #9 iconic underwear picture of all time. There are hundreds of pictures of her that we could have chosen, but we like this one because it captures her in full-cut panties and what appears to be a sturdy bra, fixing her lipstick and looking like the girl next door ...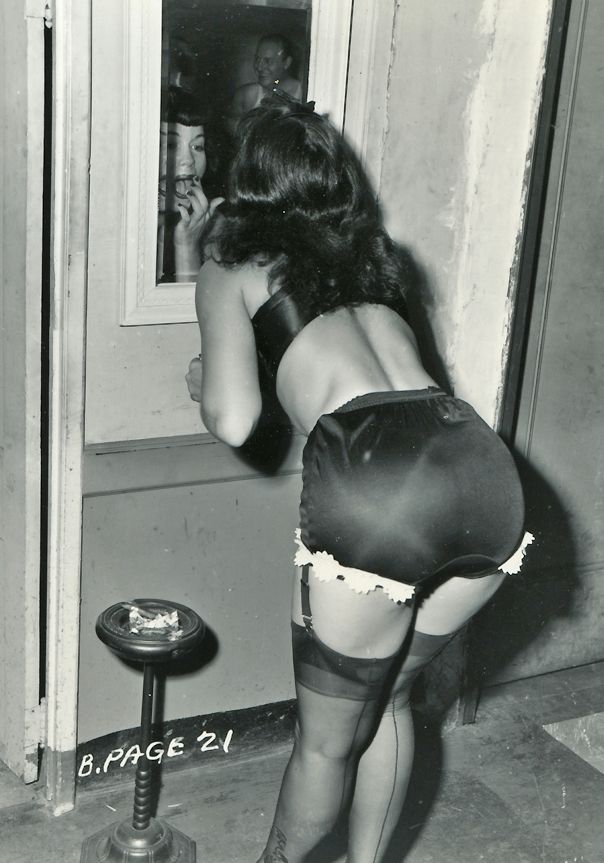 Peach full-cut panty and bra, on the matronly side, but still very pretty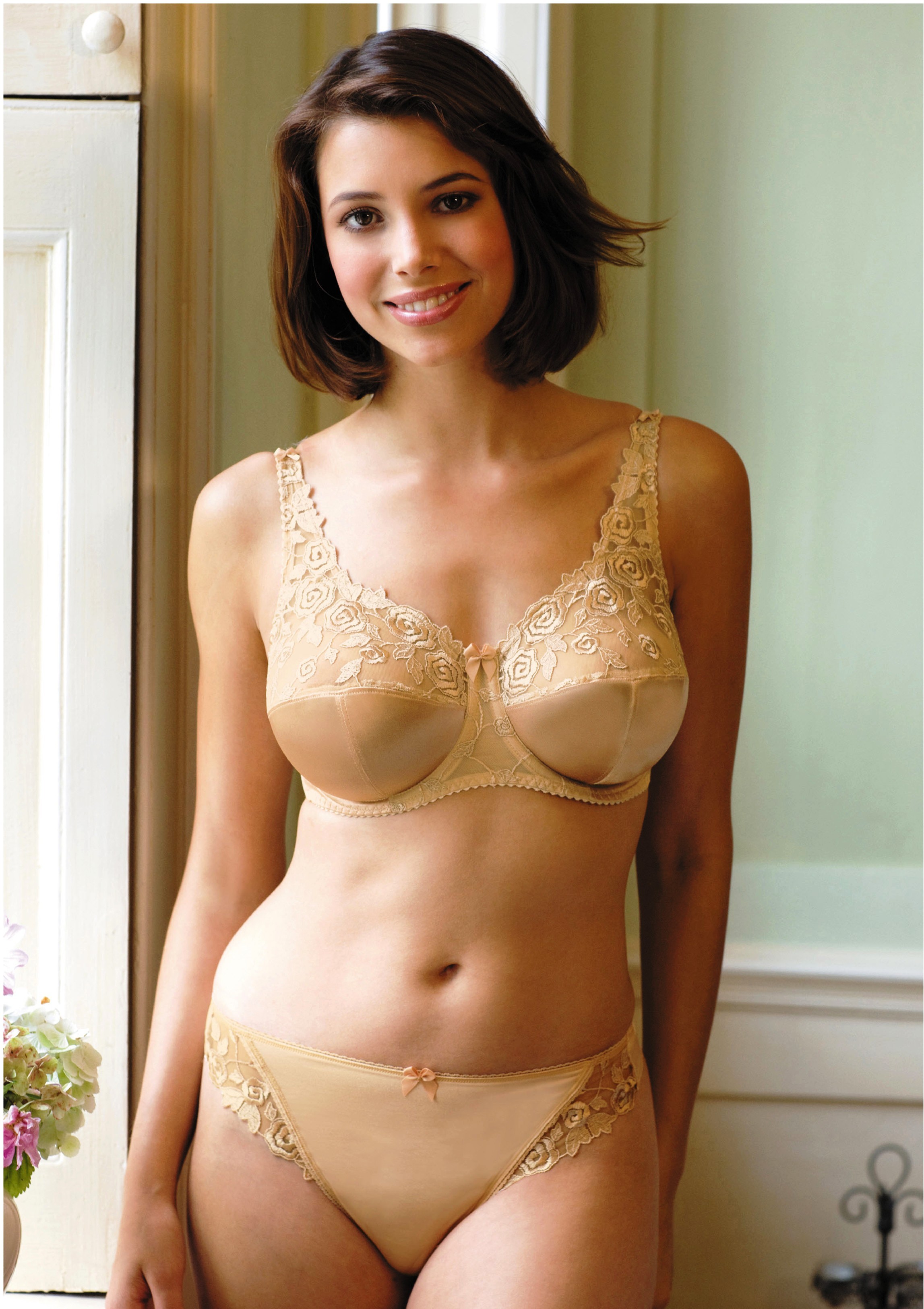 Pink ruffled panty and bra with black straps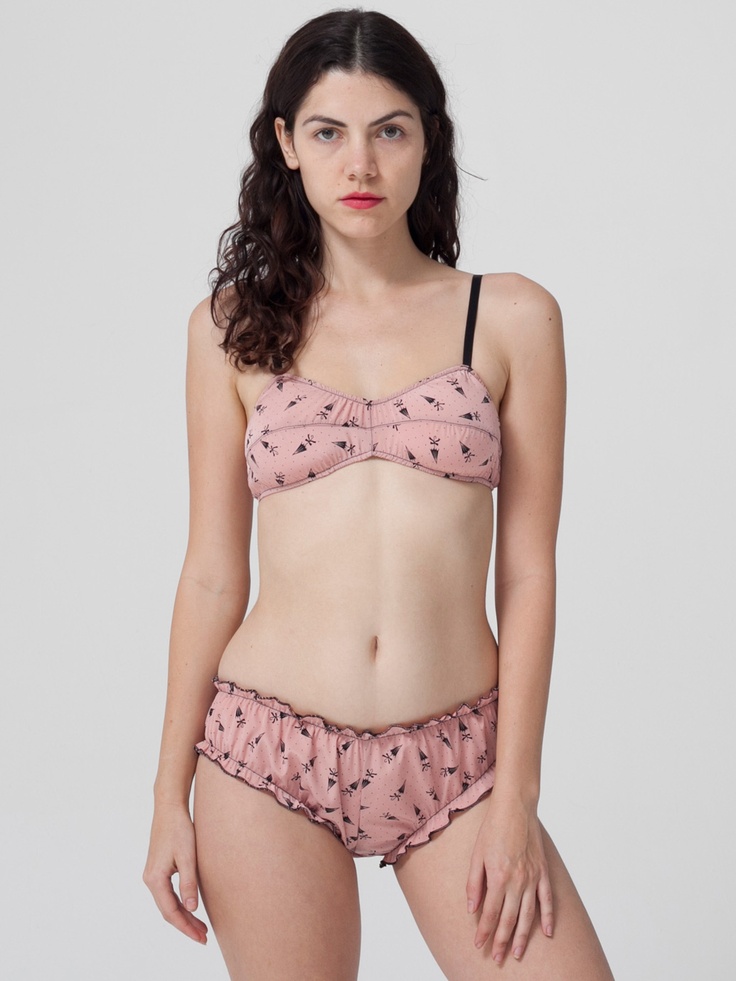 White ruffled panty with a modest gusset and cute white tag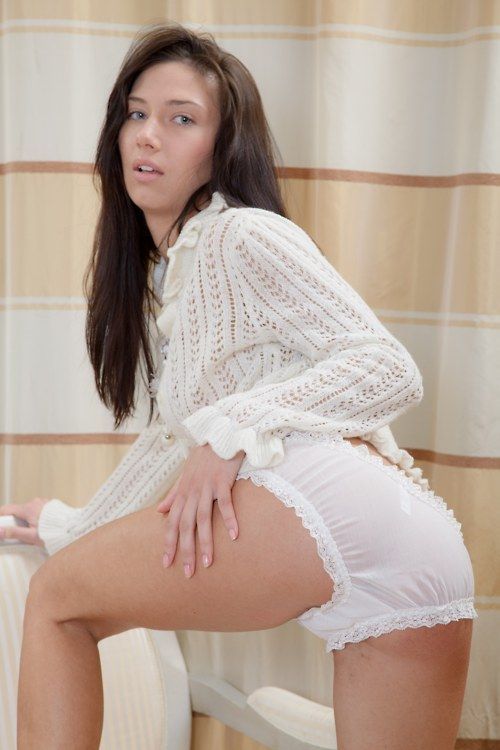 Everyday white cotton panties, loose enough to be comfy, and quite modest with ample coverage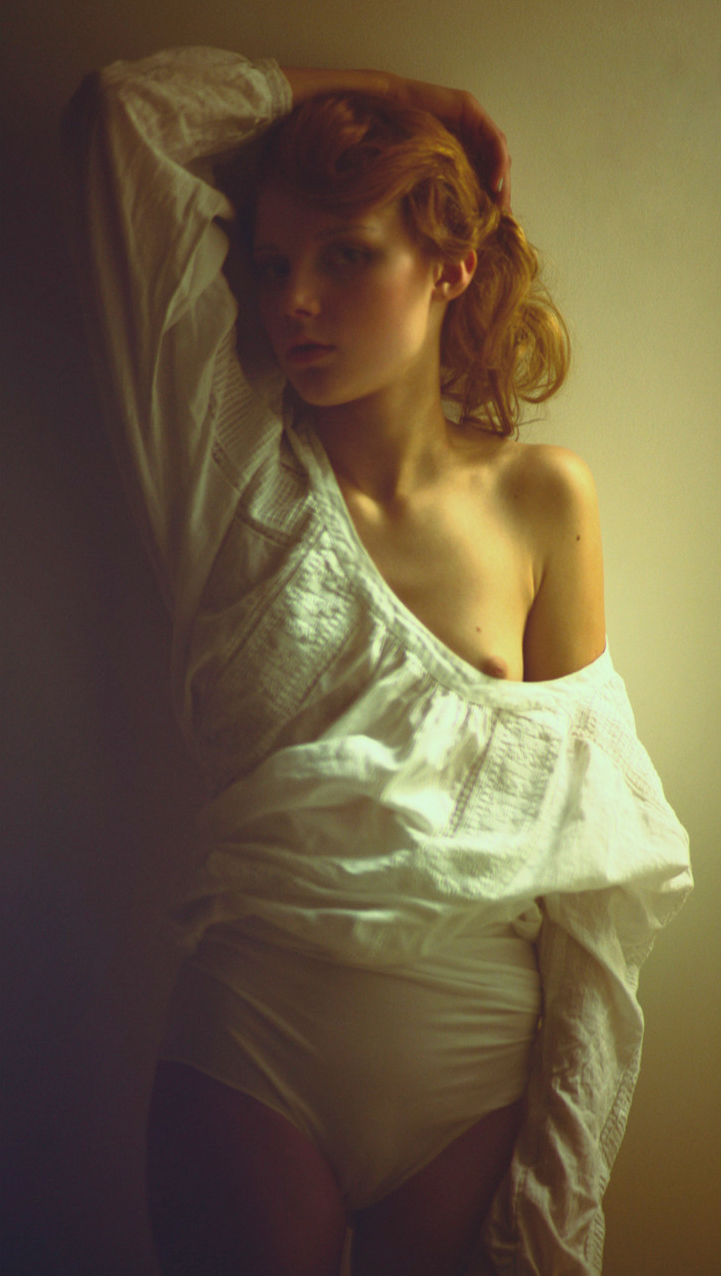 Palestinian model Huda Naccache in her lovely black unmentionables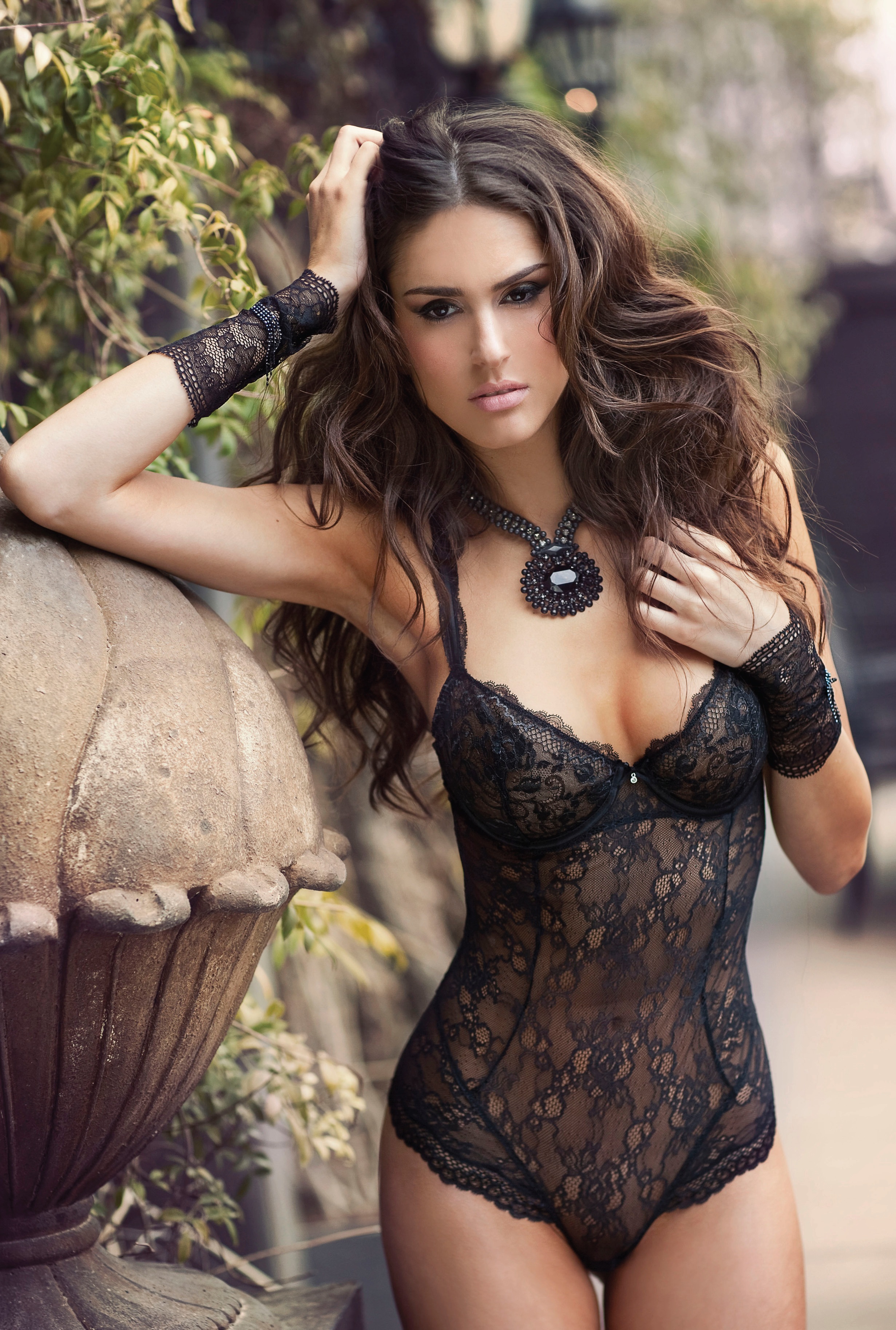 Bettie Page was our pick for #9, and here is Katy Perry as the second coming of Bettie Page in our choice for the #8 iconic underwear picture of all time ...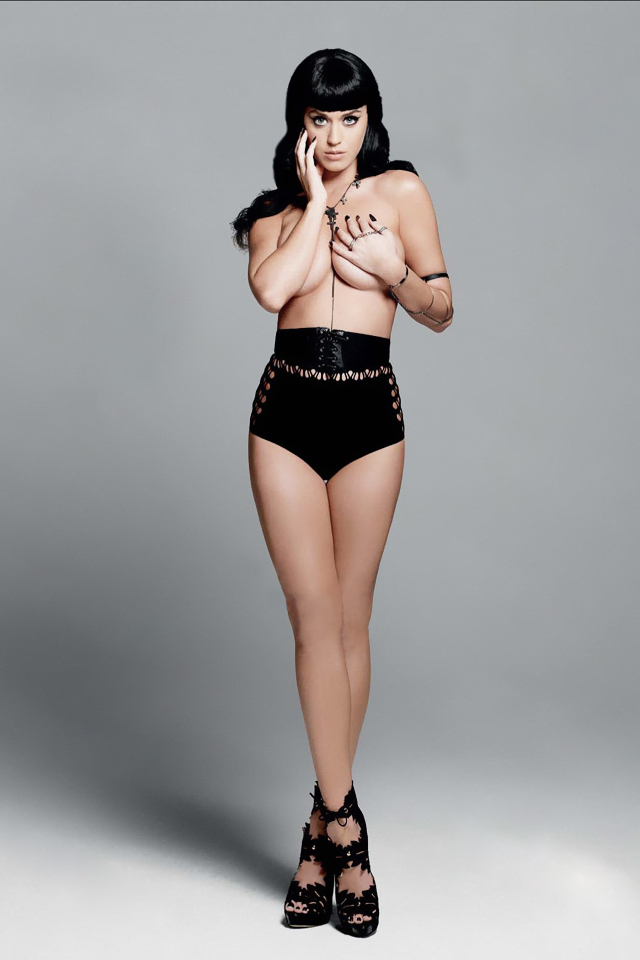 Light blue panties and bra with white bows, so delicate and feminine!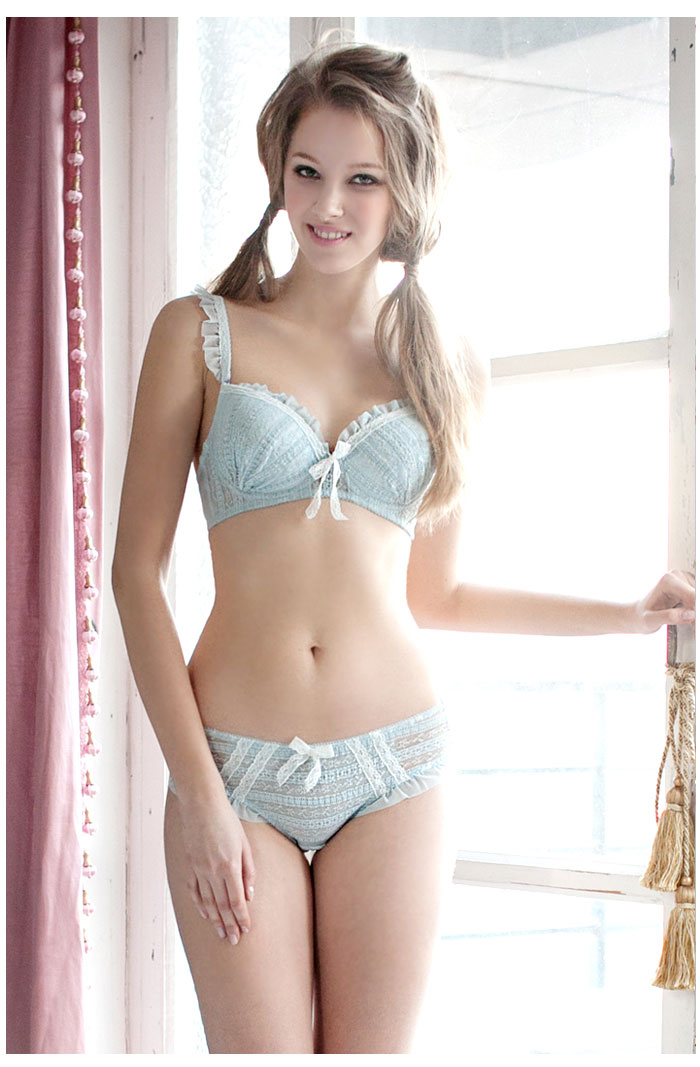 Angelic in white panties with a discrete gusset and matching camisole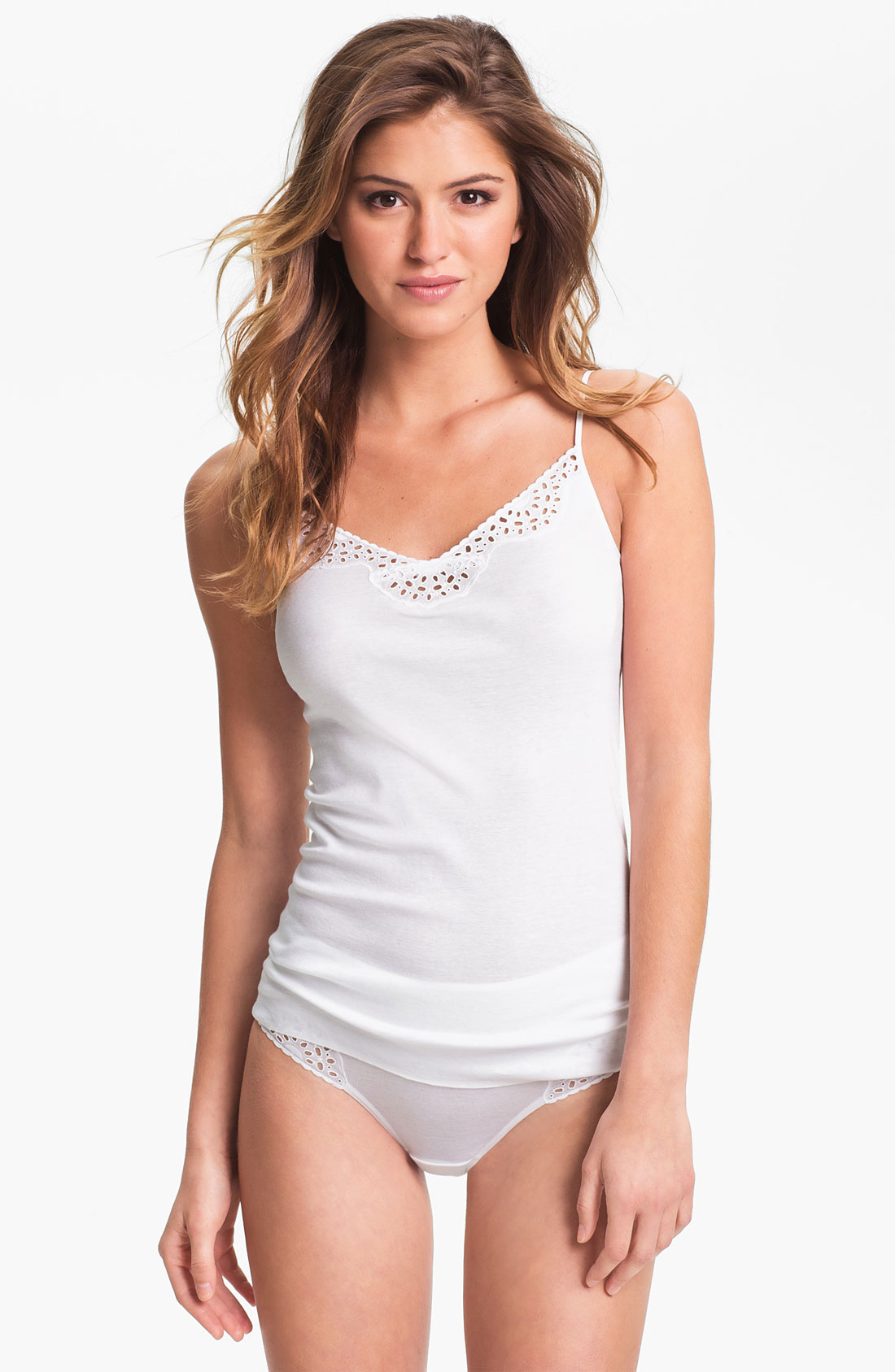 Pink transparent panty with white transparent bra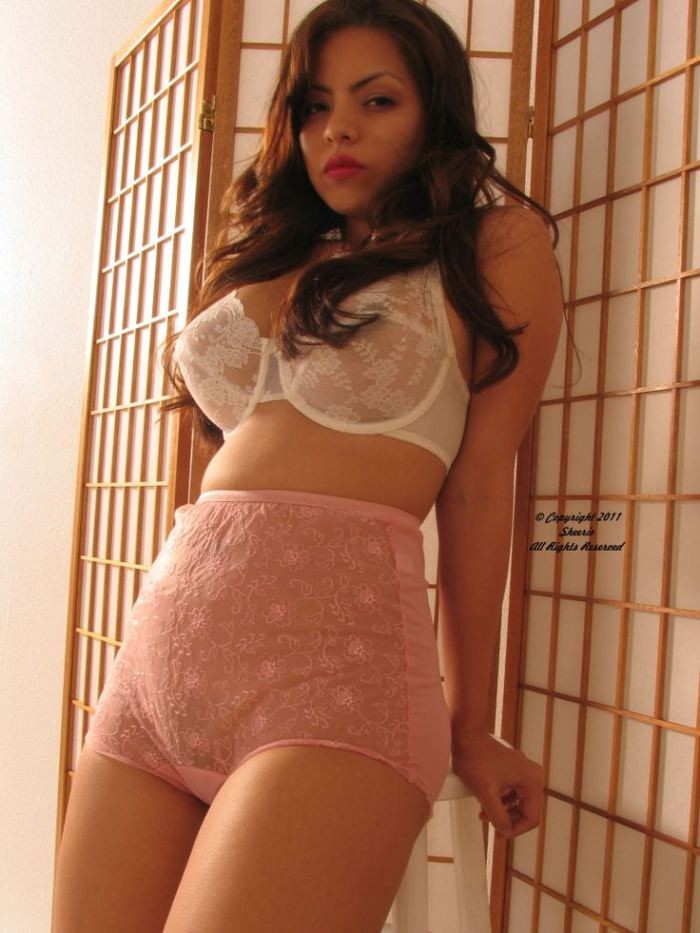 White full-cut panties and bra, semi-opaque, with faintly visible nipples and a hint of "camel toe"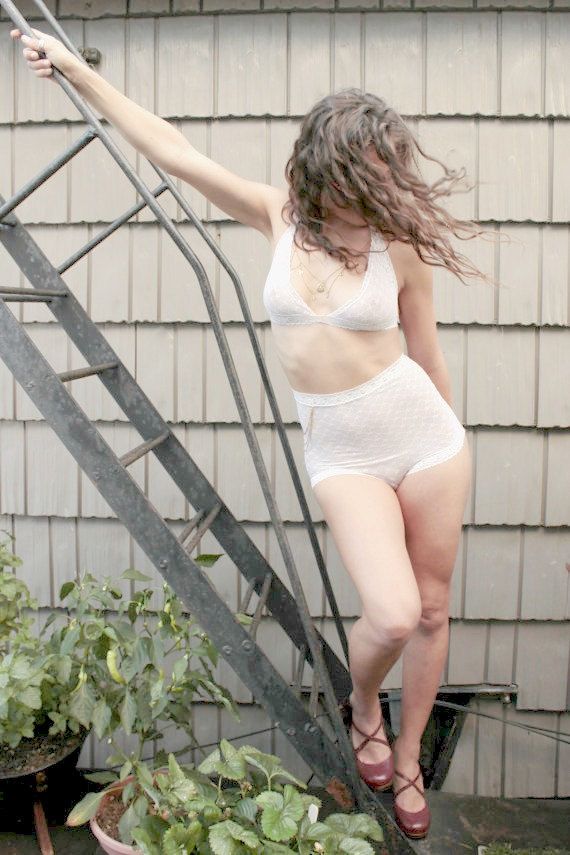 White satin panties with a thick, very sturdy gusset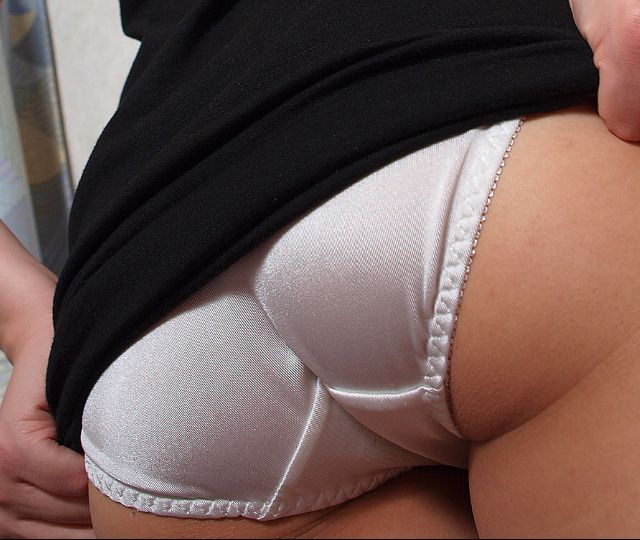 Raquel Welch is our pick as the #7 iconic underwear picture of all time; we particularly like the "oridinariness" of her underwear in this highly erotic photo ...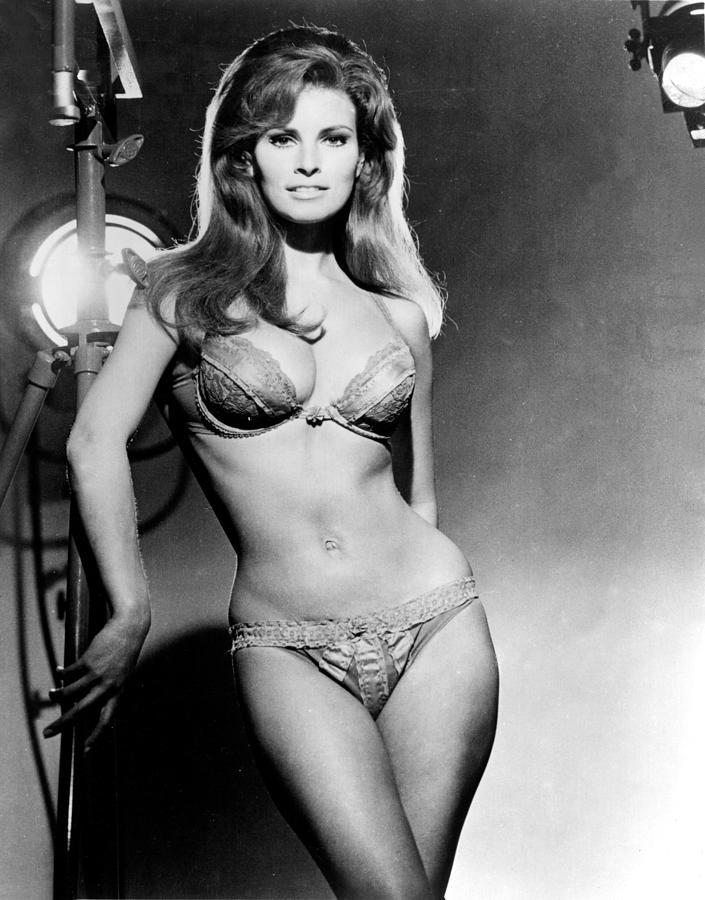 Blue full-cut panty with lace panels and a matching blue bra, with a hint of nipple and "camel toe"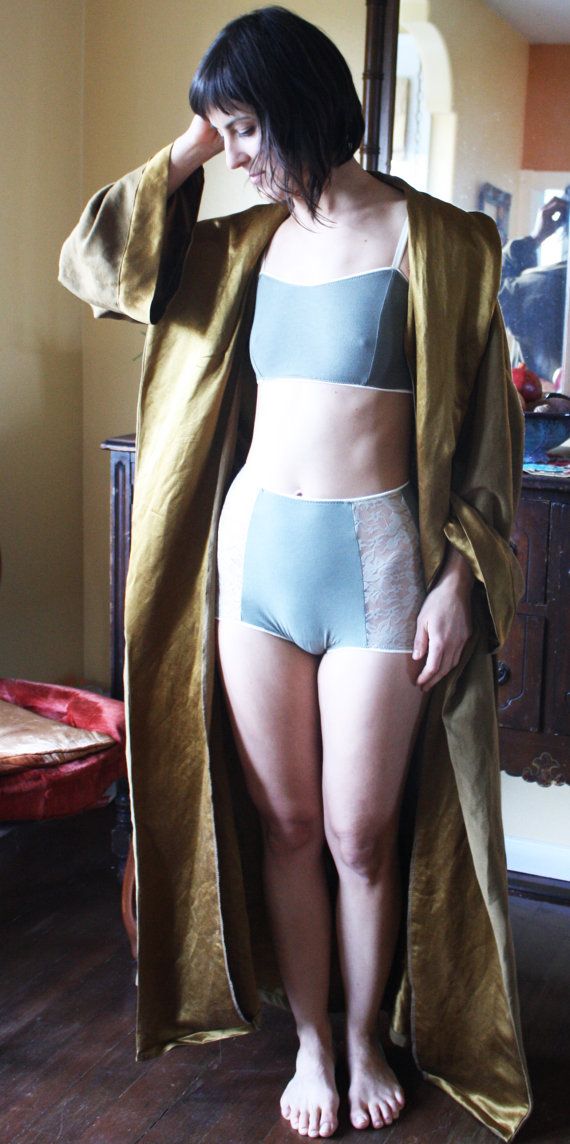 Pink panty and pantyhose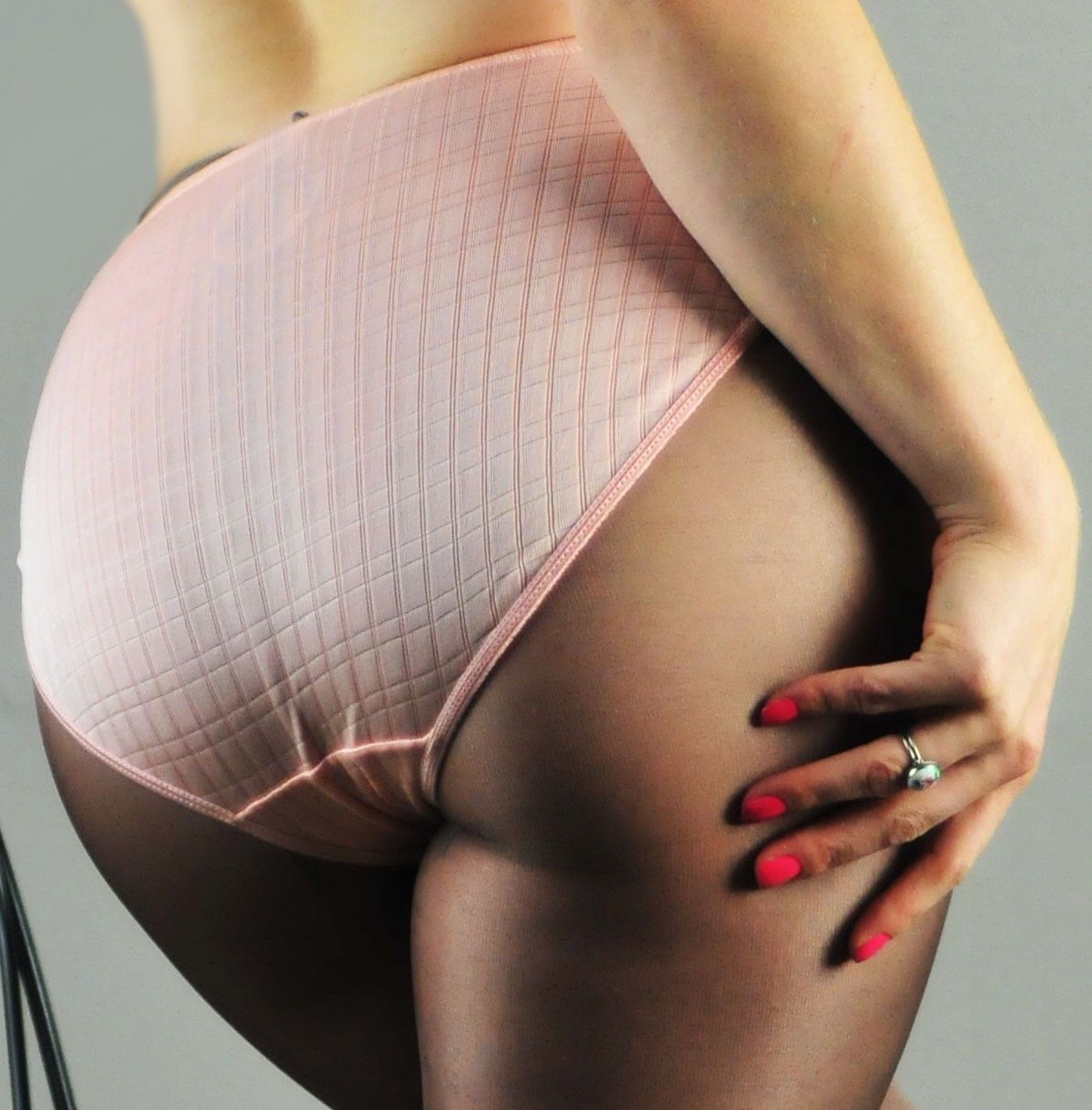 Dainty see-through peppermint panties and bra, with pink bows, by Miss Crofton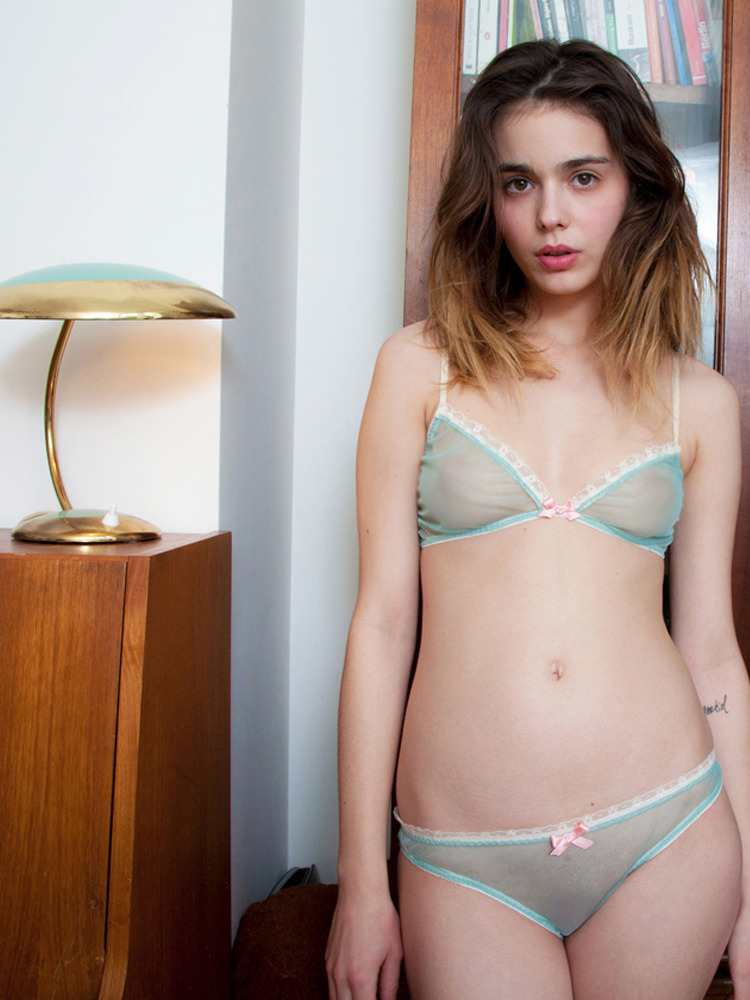 Matronly white panties, quite utilitarian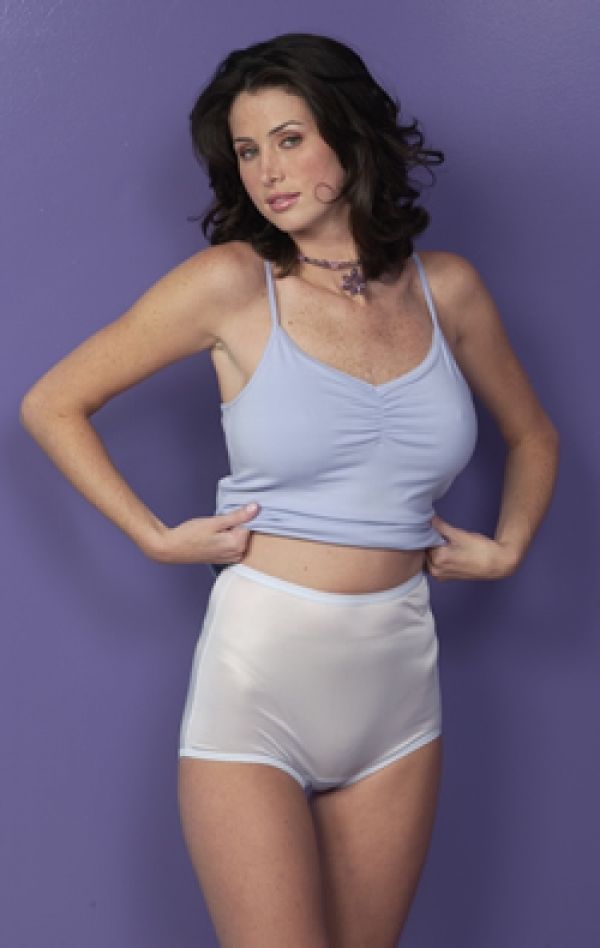 We are not fooled; we know underwear when we see it! Lynda Carter in her Wonder Woman garb is our #6 iconic underwear picture of all time.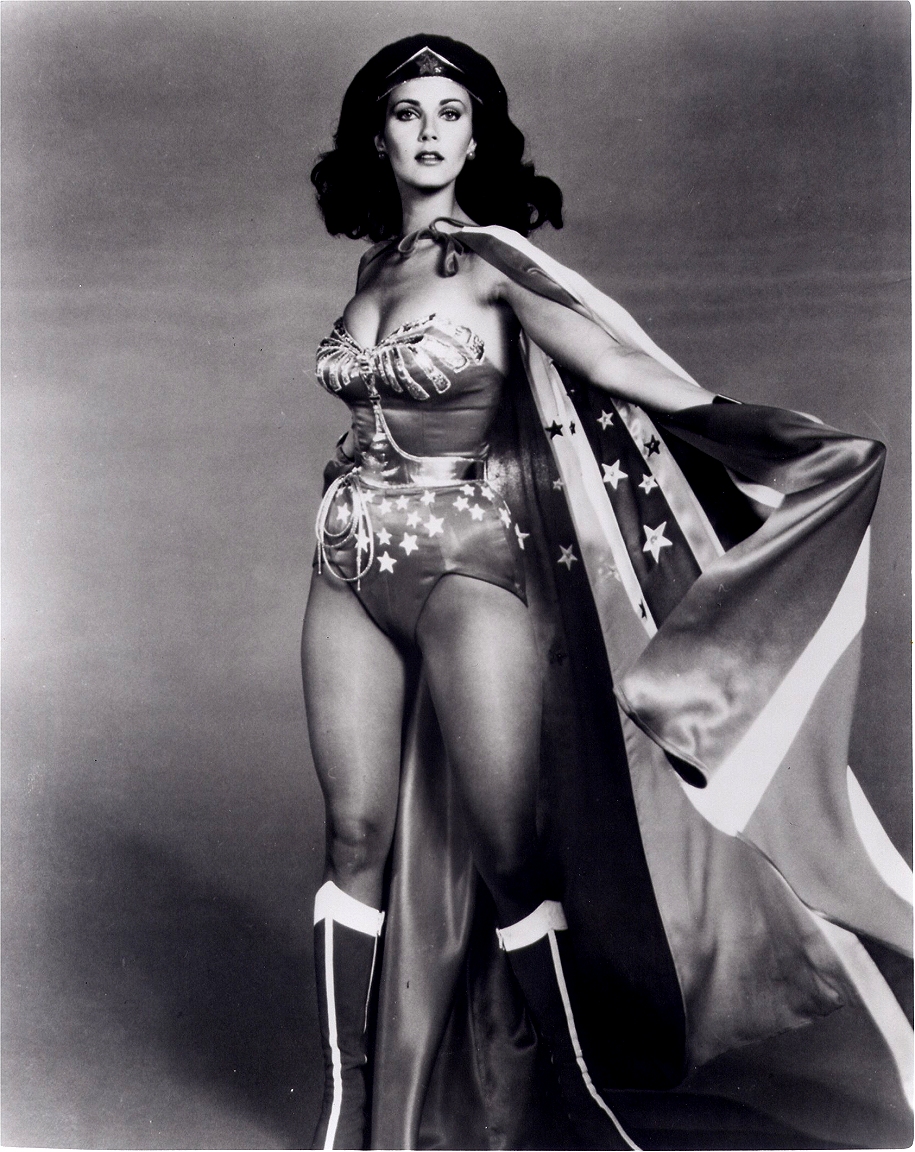 Visible panty line, bent over, with the modest gusset visible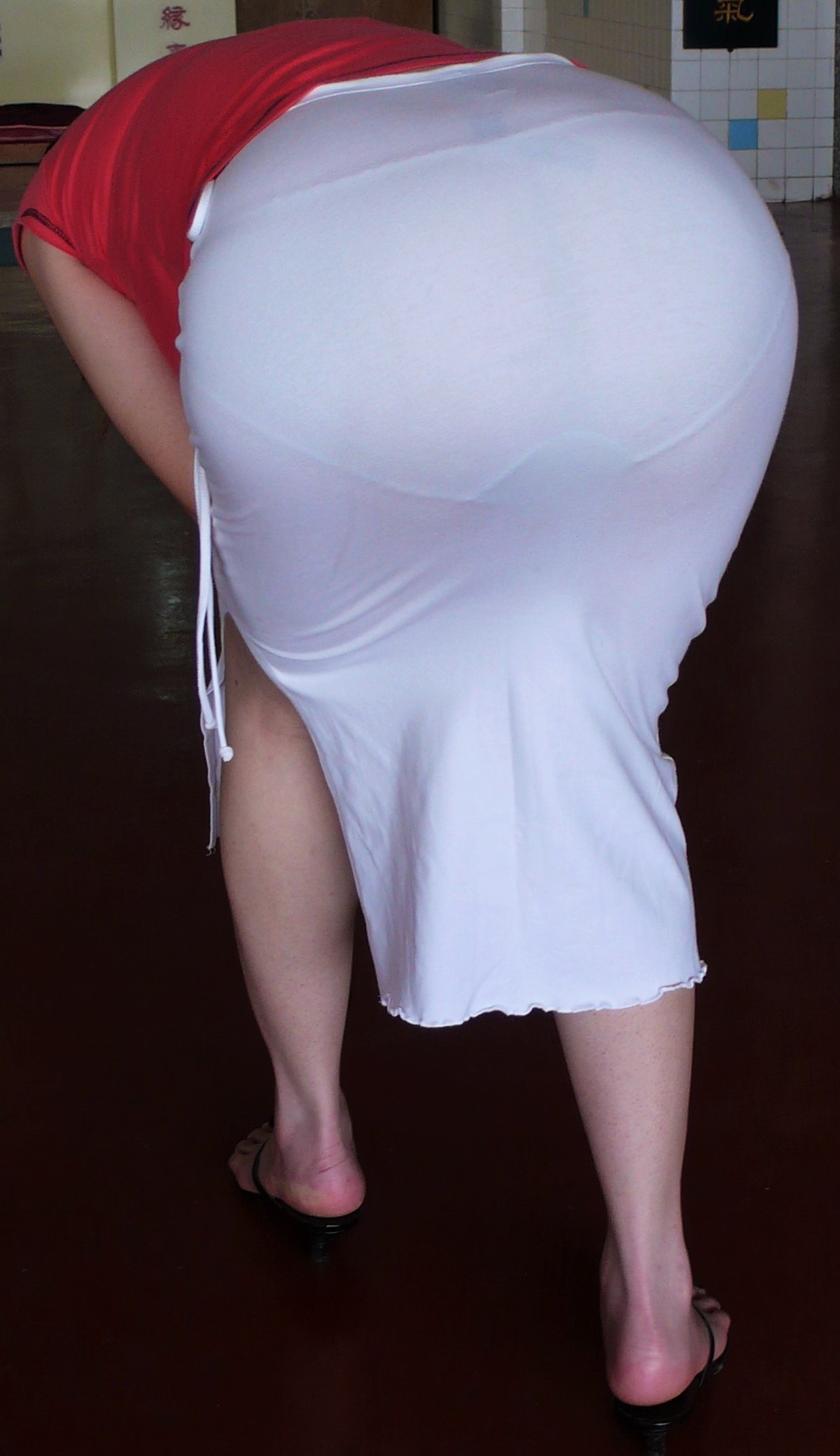 Visible panty line with lace edging and modest gusset visible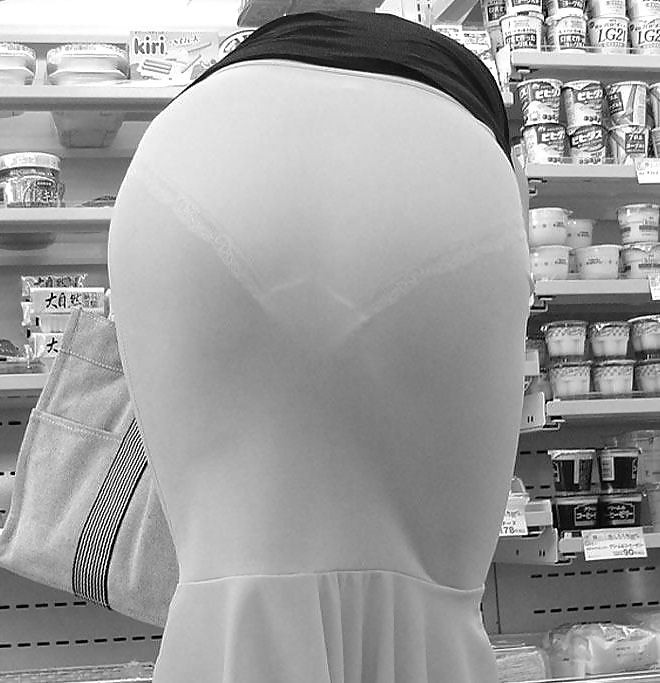 Visible panty line with bra straps, clips and clasp also visible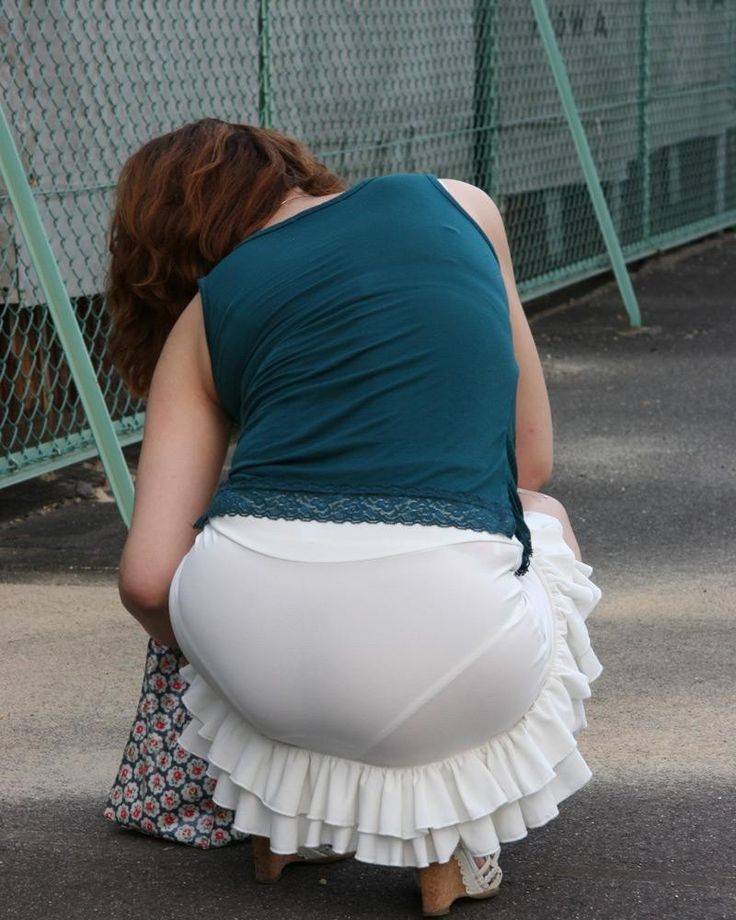 Visible panty line with a visible tag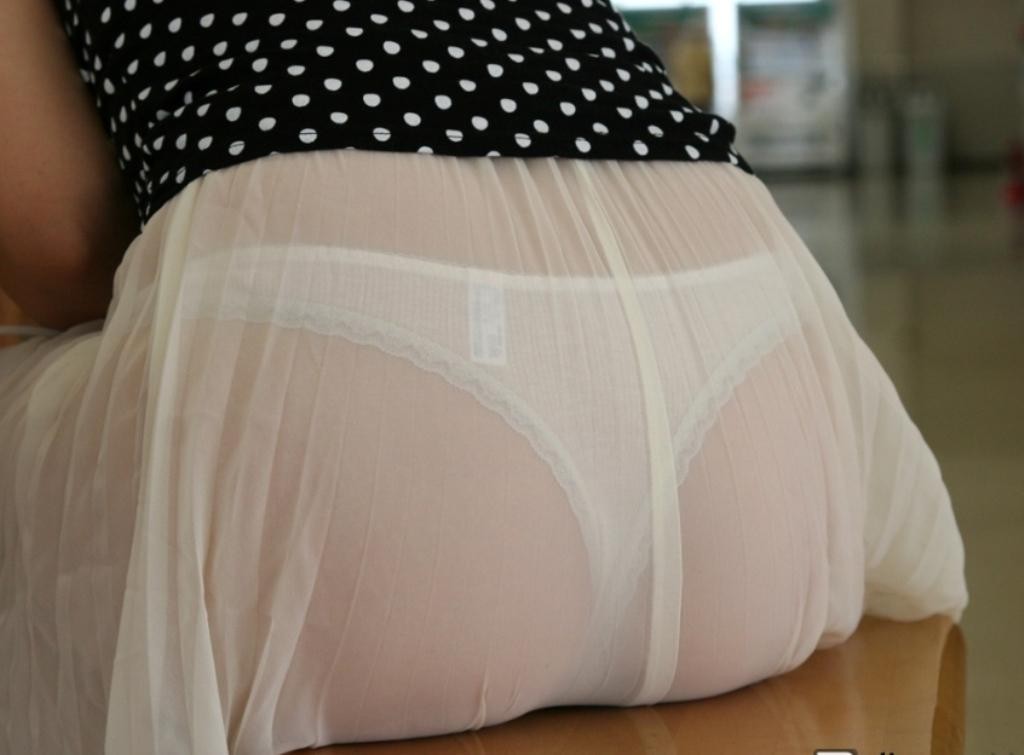 Lauren Godiva ... no visible panty line only because she isn't wearing any!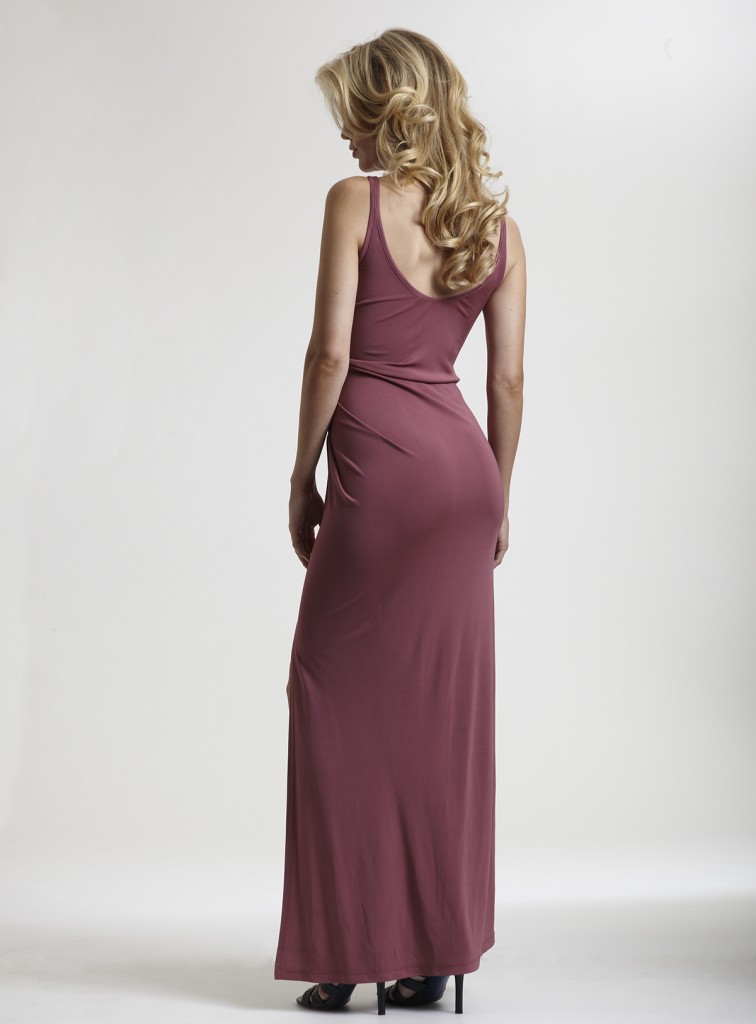 Cybill Shepherd's swimming pool striptease down to her high-waisted white panties and bra in The Last Picture Show is our #5 iconic underwear picture of all time ...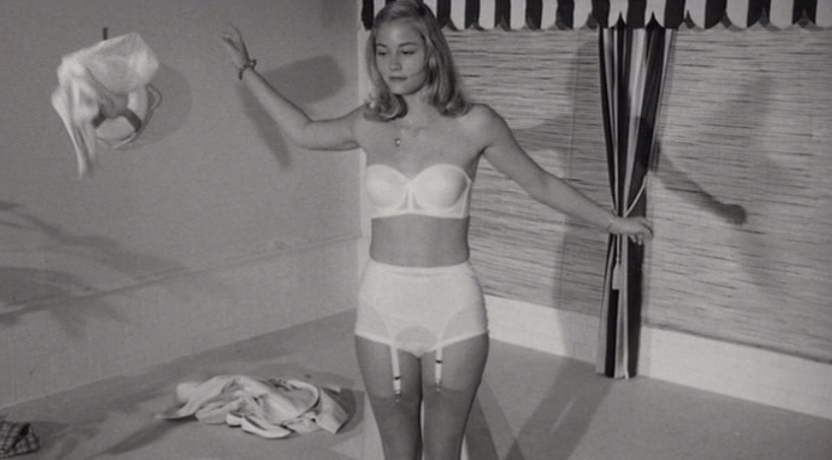 White cotton panty perfection




Less may be more, but more can be more too, by leaving more to the imagination ...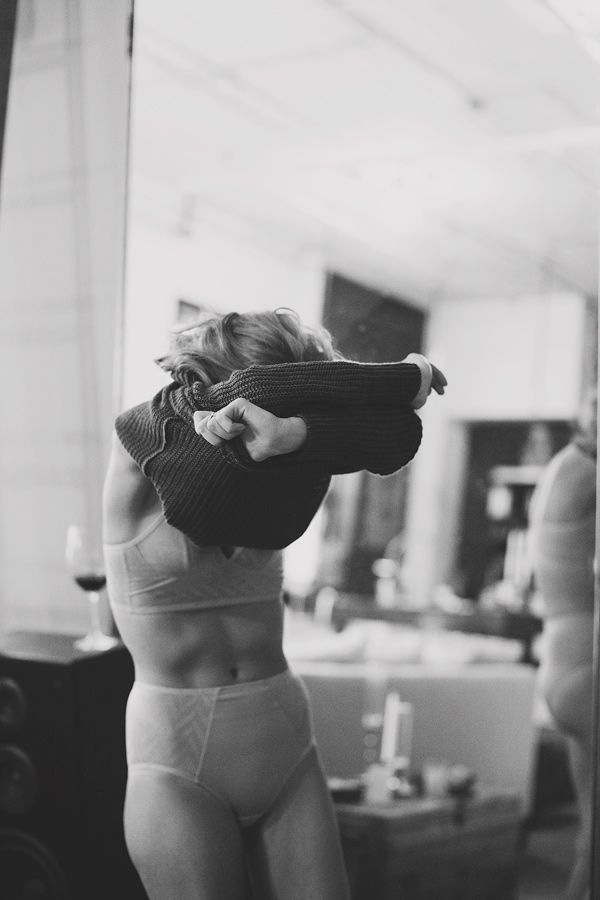 White full-cut panty with a yellow bra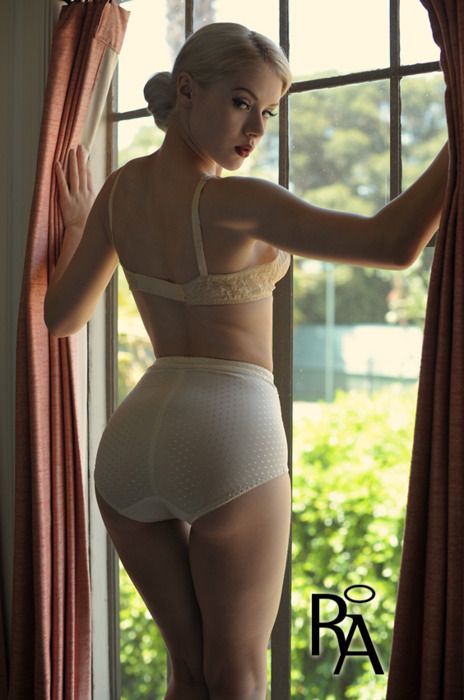 Tennis anyone, with a ruffled panty and delicate pink bows?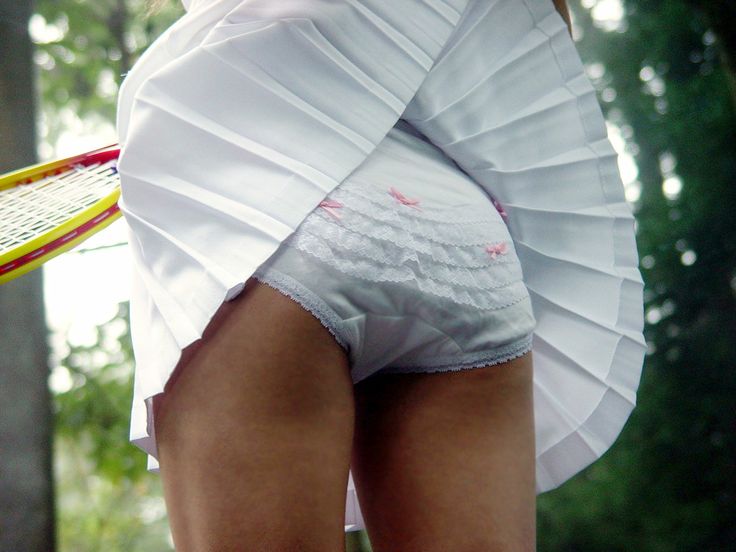 Pretty in pink-and-white panties and bra, with cute pink buttons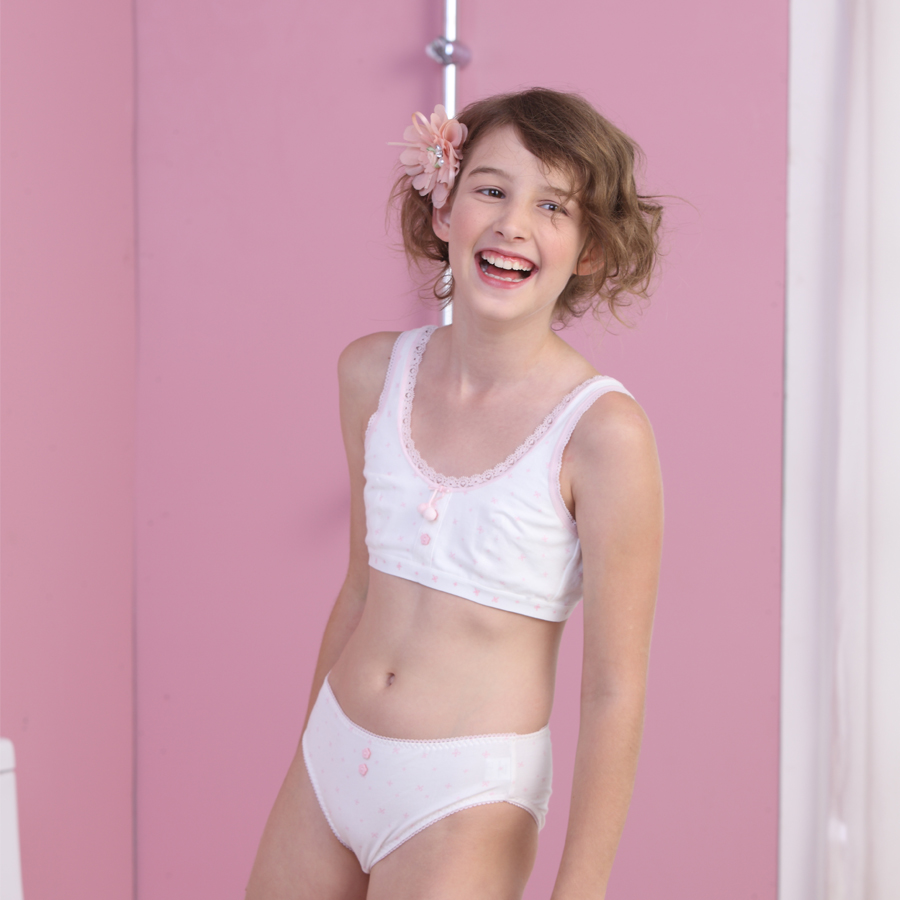 Madonna strutting around in bridal lingerie in the music video to "Like a Virgin" is our #4 iconic underwear picture of all time ...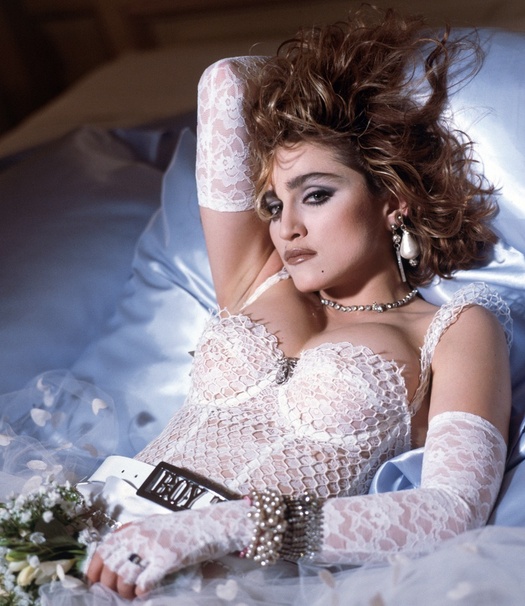 Purple panty and bra with visible tag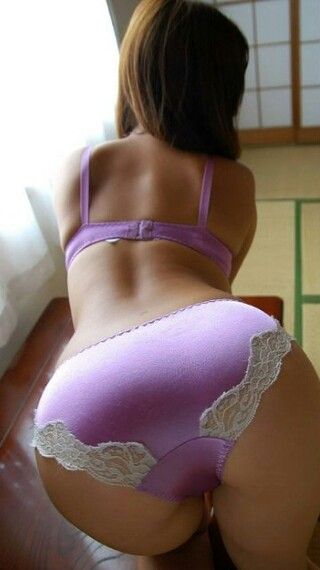 Vintage slip with garters and high-cut panties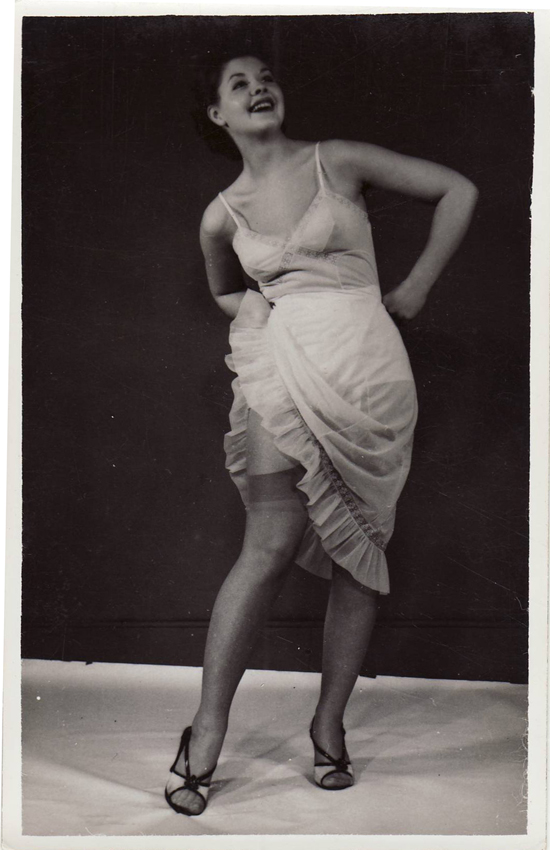 White full-length slip dress, form-hugging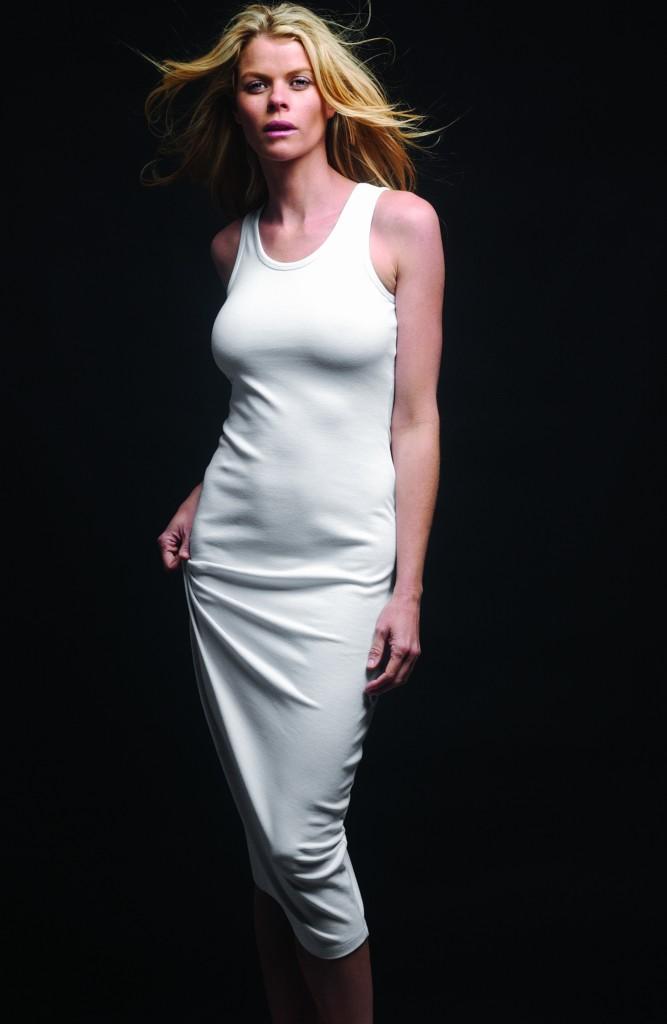 Giving us an upskirt peek at her homemade white slip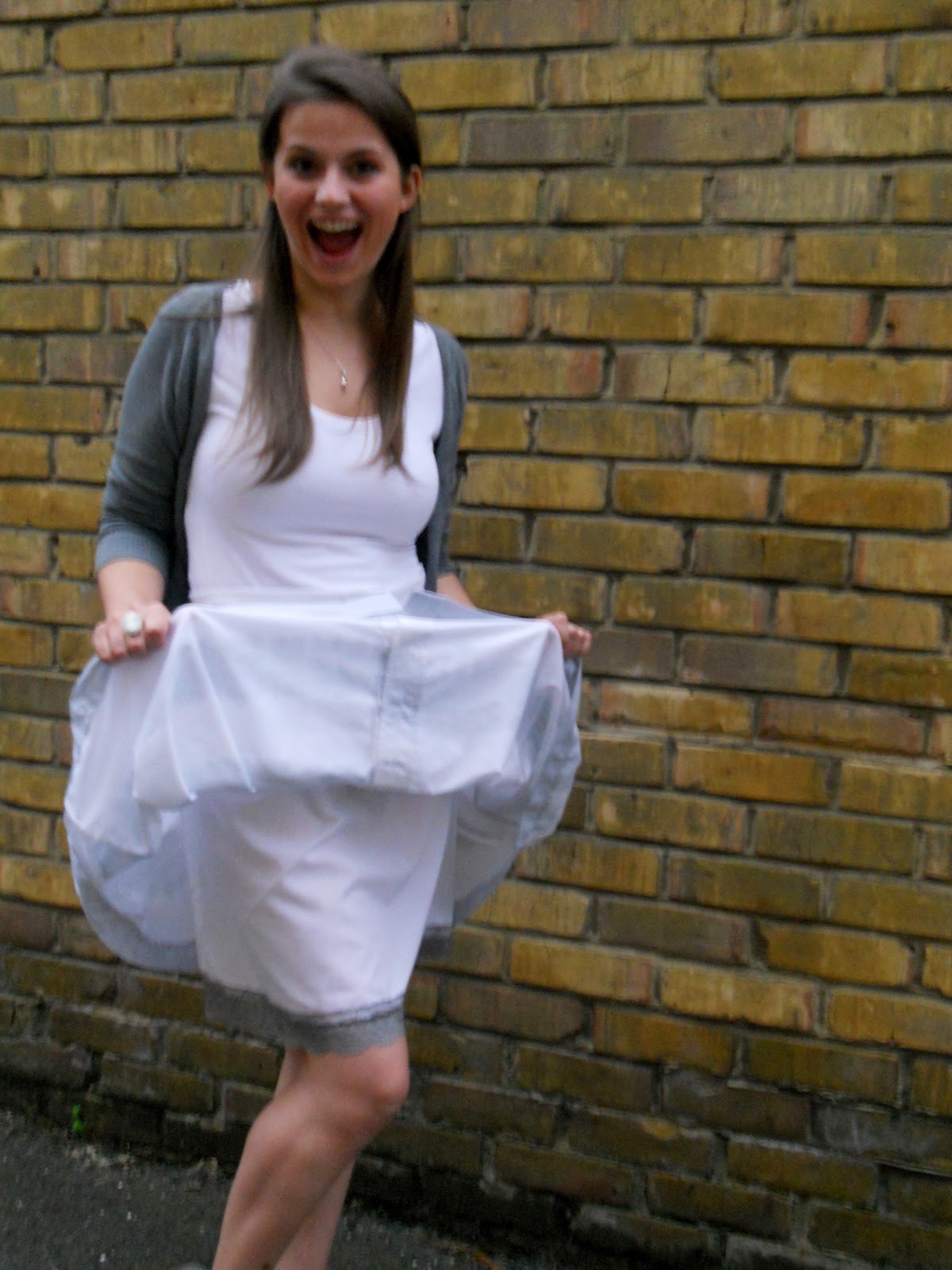 We are not normally fans of thongs, but Cindy Crawford made us see the light, forced to repent and converted us in our #3 iconic underwear picture of all time ...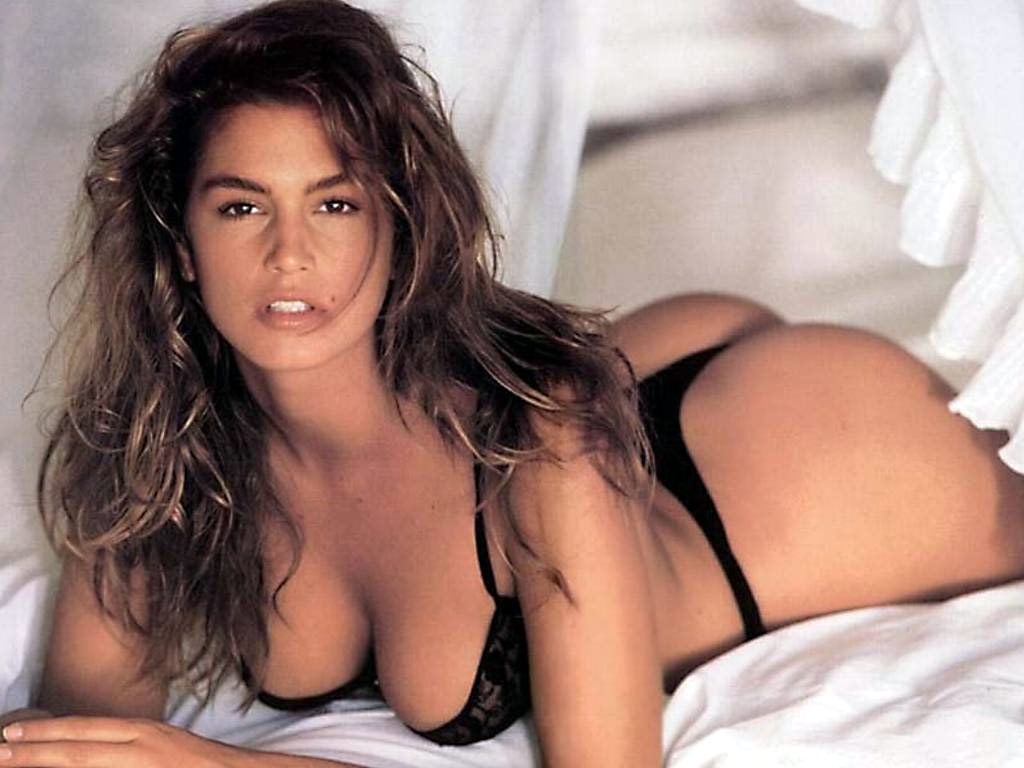 Blue-green panty and bra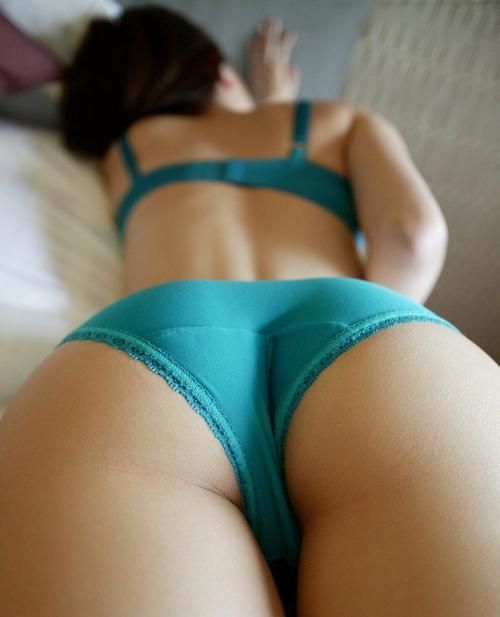 Pink full-cut panty with reinforced gusset and black garters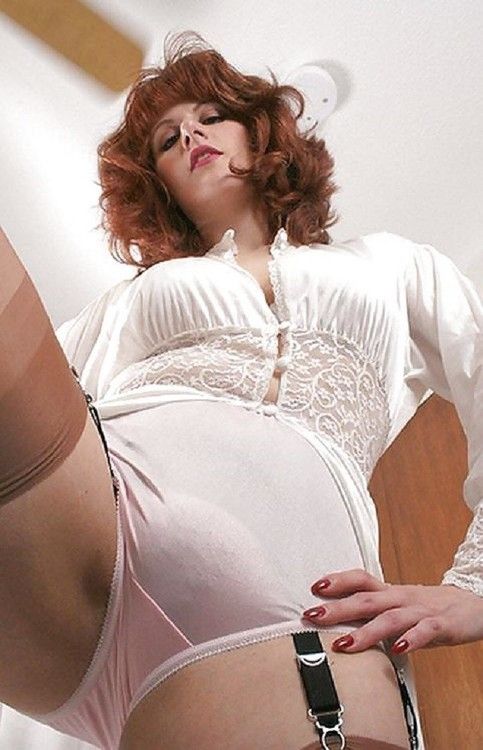 Loose-fitting everyday panties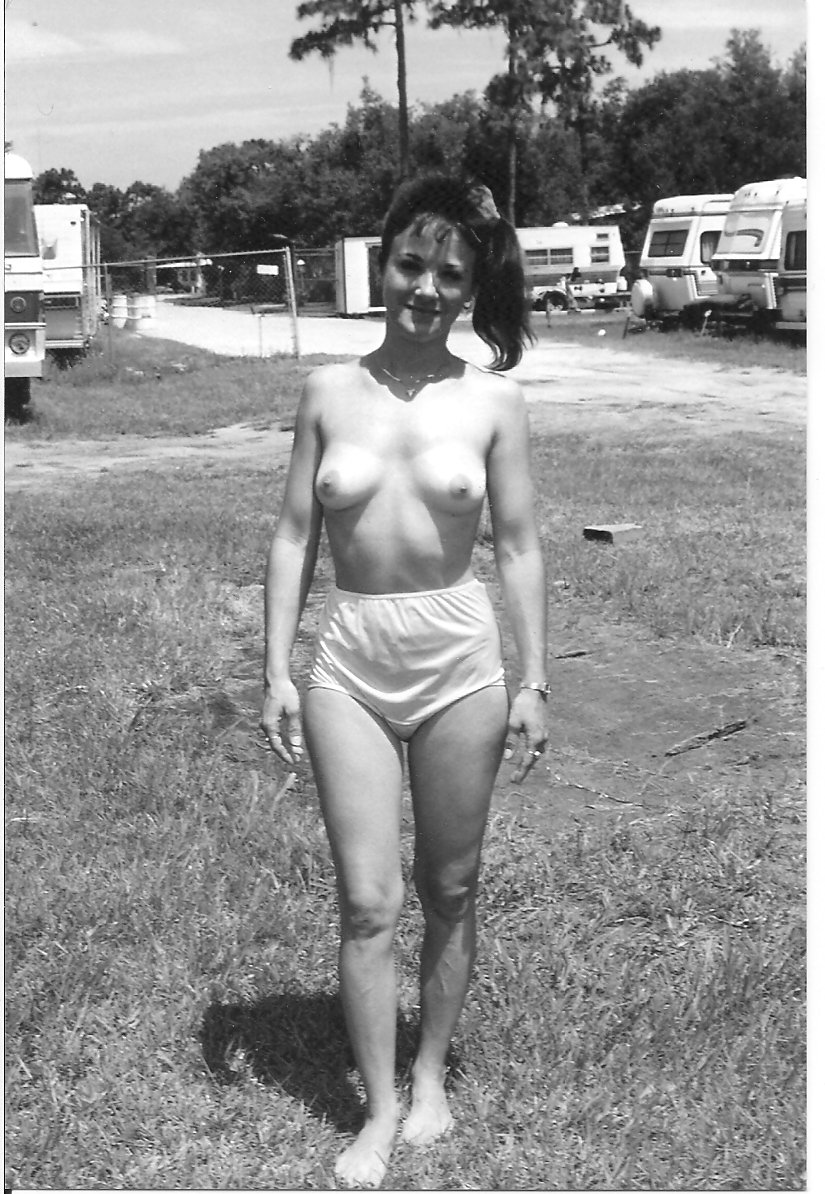 Vintage off-white full-cut panty and bra with matching garter belt and suspenders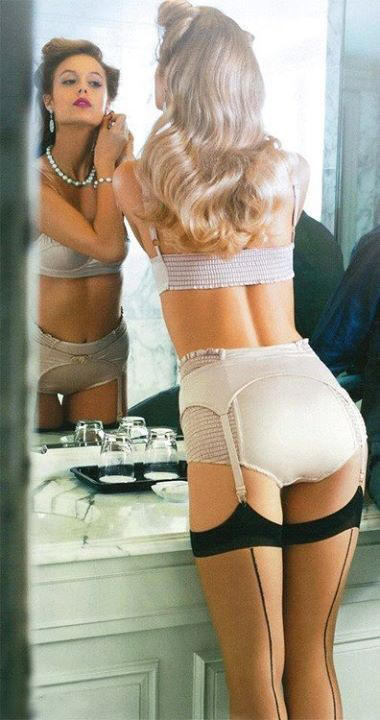 Beige full-cut panty with a lace waistband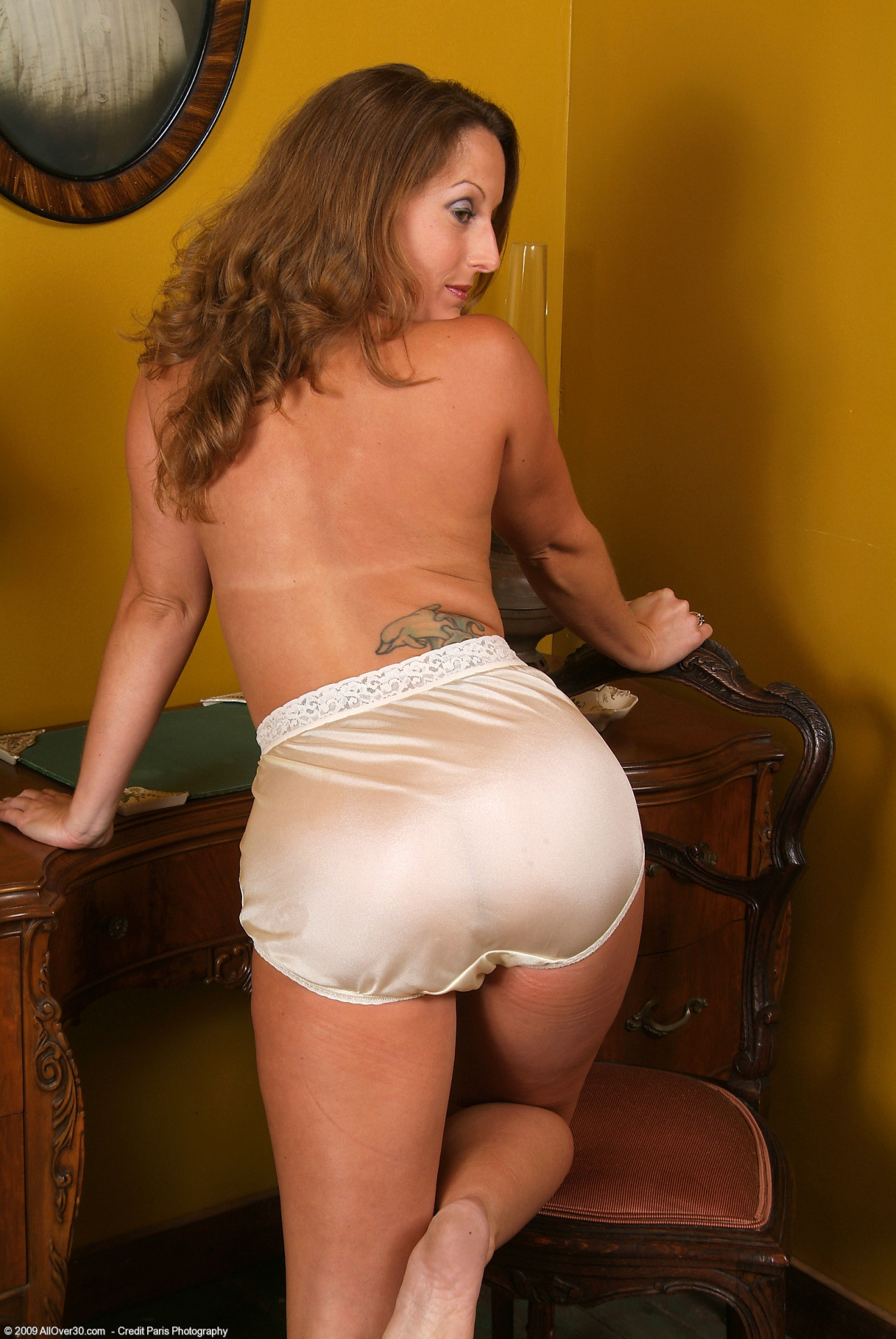 Maggie Gyllenhaal in The Secretary, a steamy movie about sexual submission and domination, is in a tie for #3 in our iconic underwear pictures of all time ...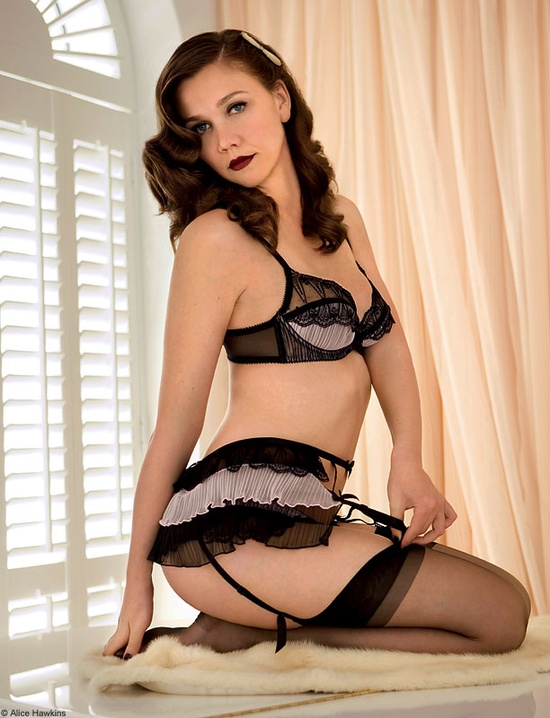 Black ruffled panty, so elegant!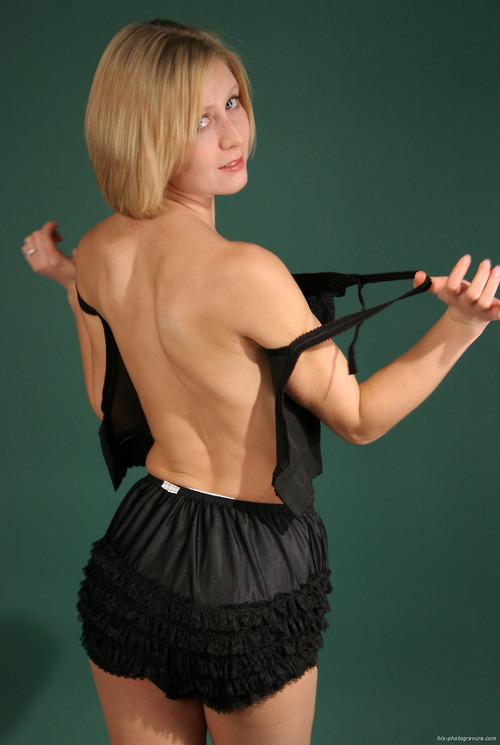 White transparent panty with matching corset-bra with matching garters and suspenders ... truly exquisite!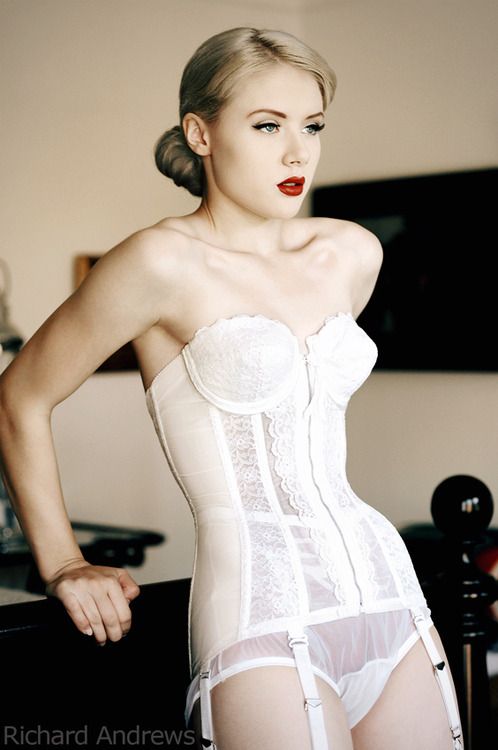 Purple full-cut panty with lacy waistband, matching tattoo and black stiletto heels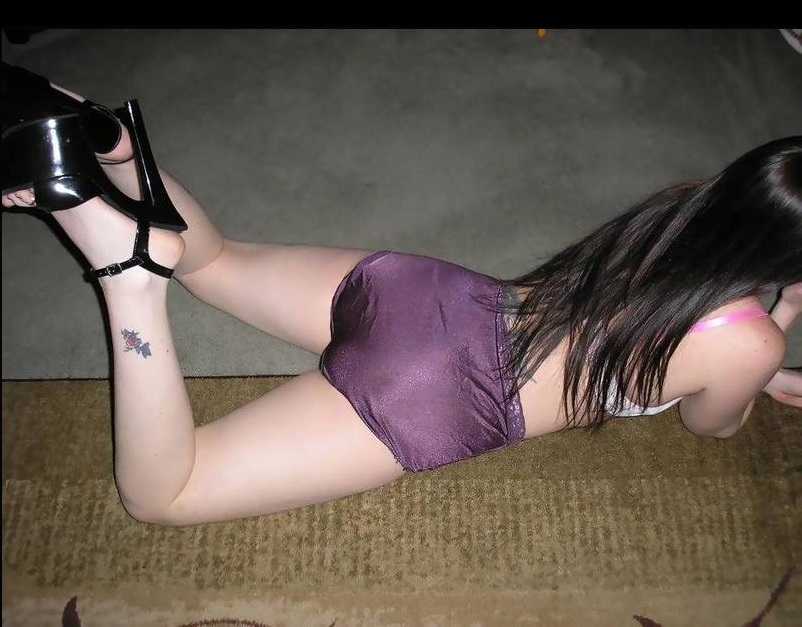 White panty with a floral pattern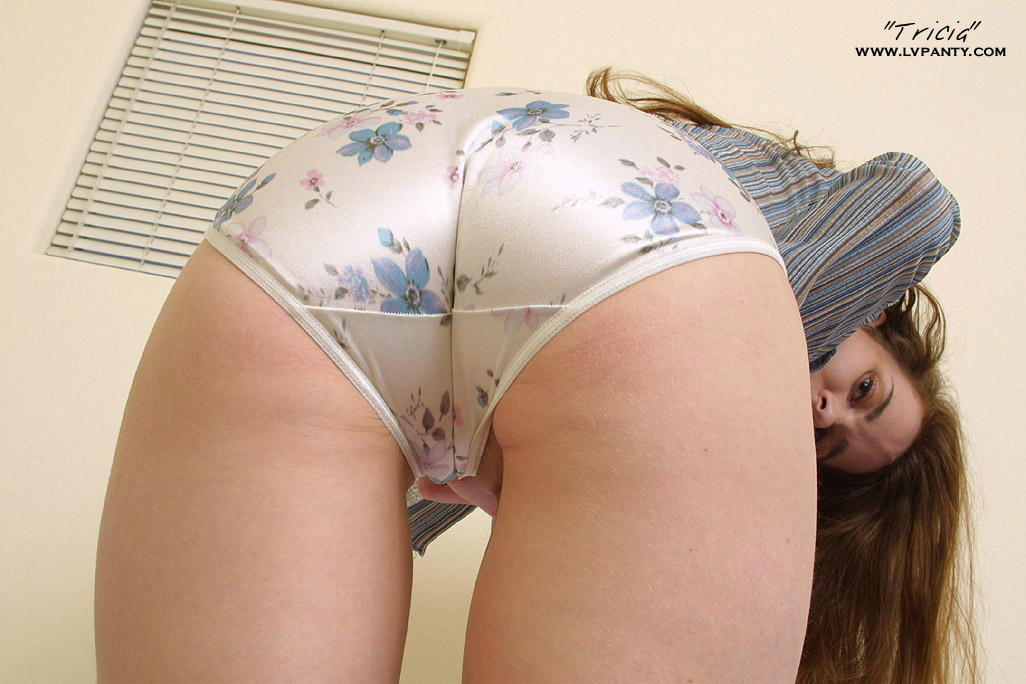 Ivory full-cut panty with pink garters and white bra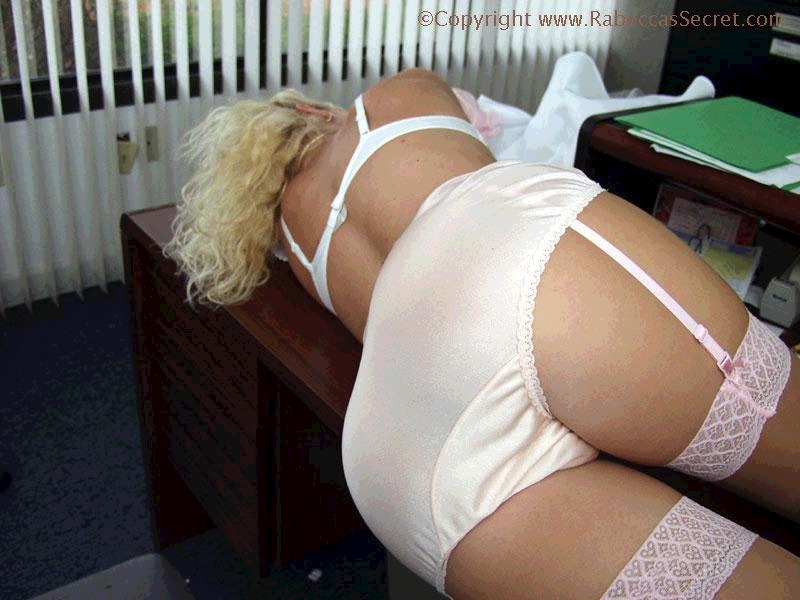 Jeans down reveal a white reinforced full-cut panty, very sturdy!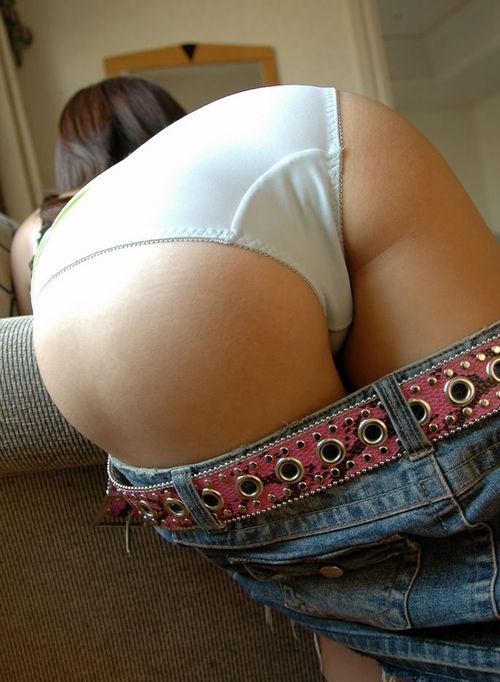 Christina Ricci spending 95% of her time running around in her undies in the movie Black Snake Moan is in a tie for #3 in our iconic underwear pictures of all time ...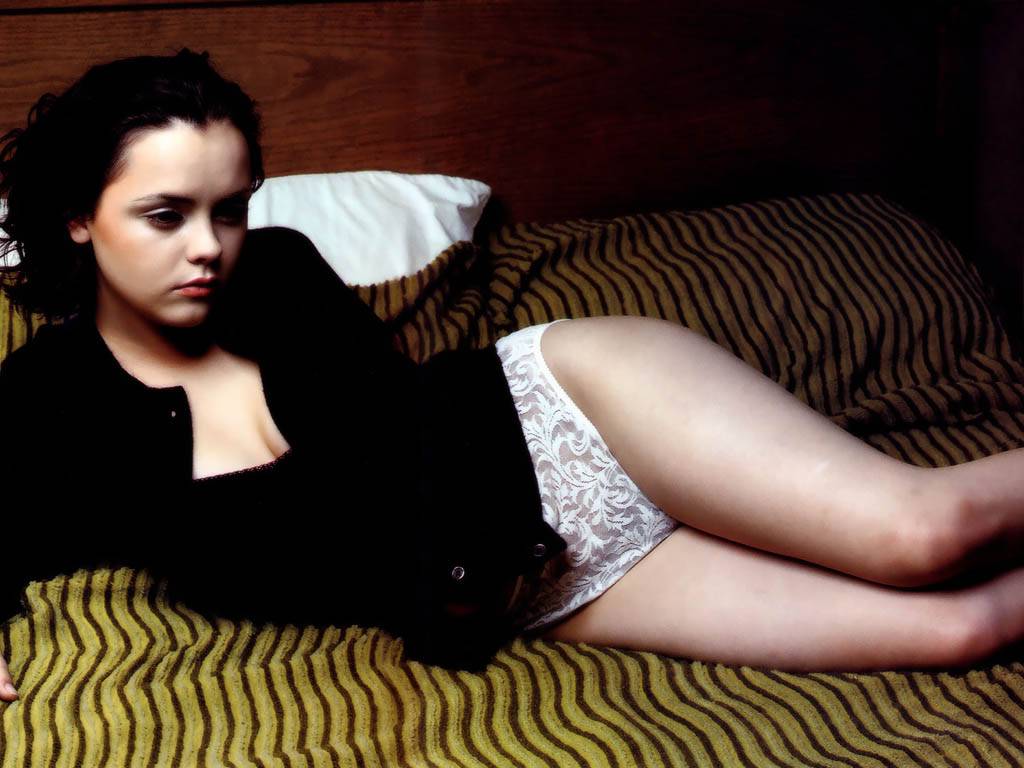 This erotic upskirt reveals a white panty with yellow garters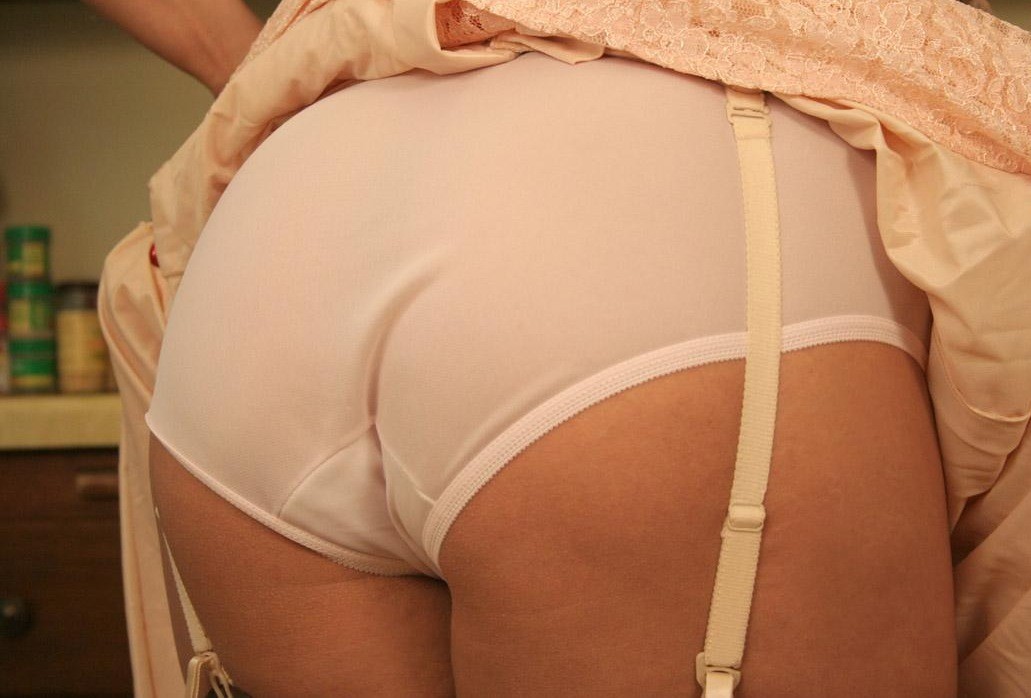 Off-white sturdy panty with a thick gusset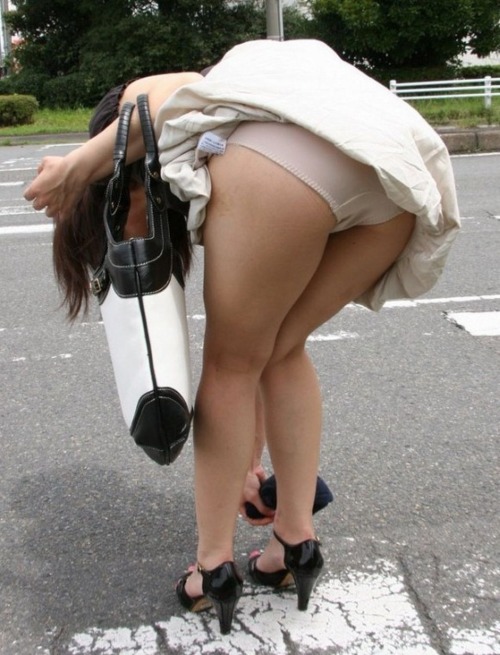 Purple satin panty with a pretty elastic waistband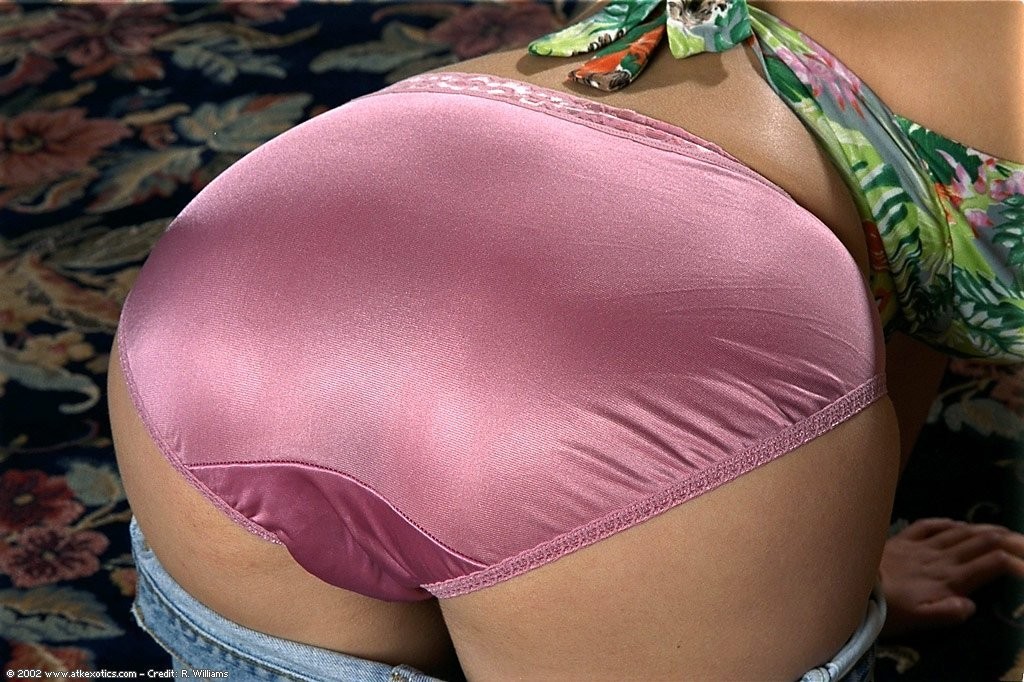 Pink semi-transparent panty and bra with white straps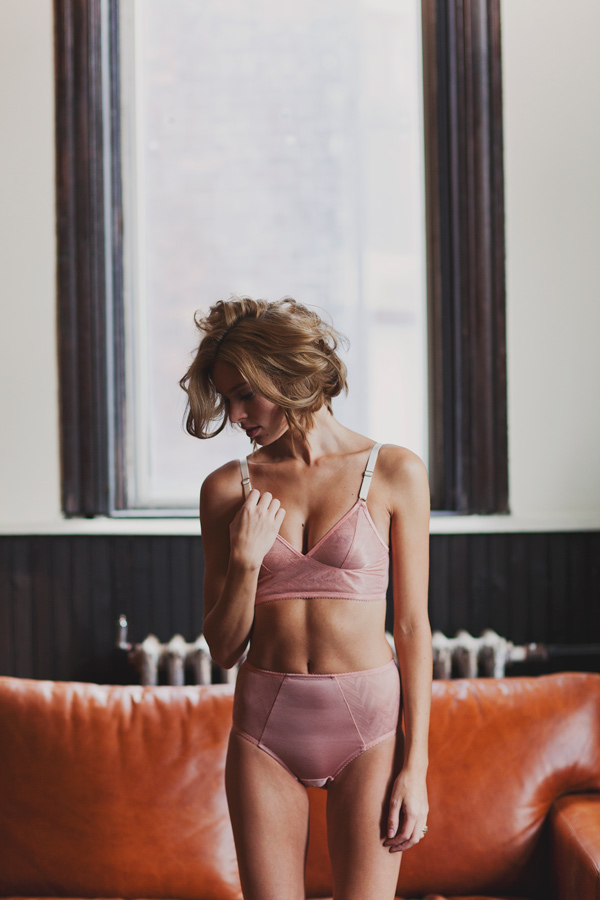 Immaculate white panty and bra with a unique design ... sheer elegance!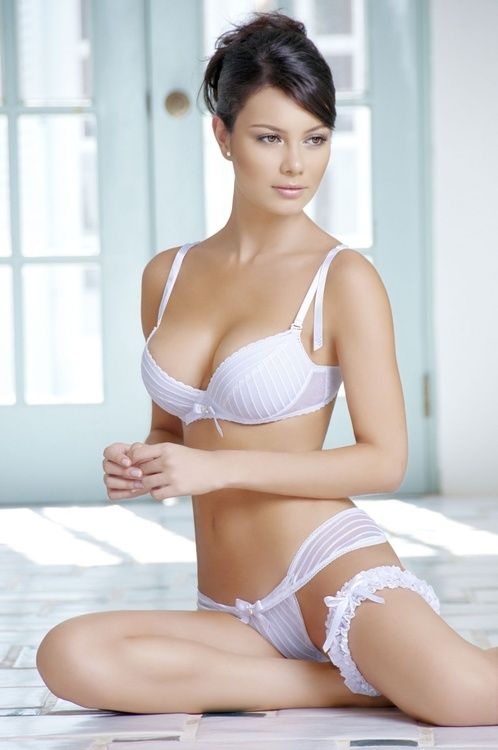 January Jones starred in Mad Men, a TV series that reminded us how sexy it can be not to reveal everything all at once; for this important educational service, and for looking so very ravishing below, January Jones is in a tie for #3 in our iconic underwear pictures of all time ...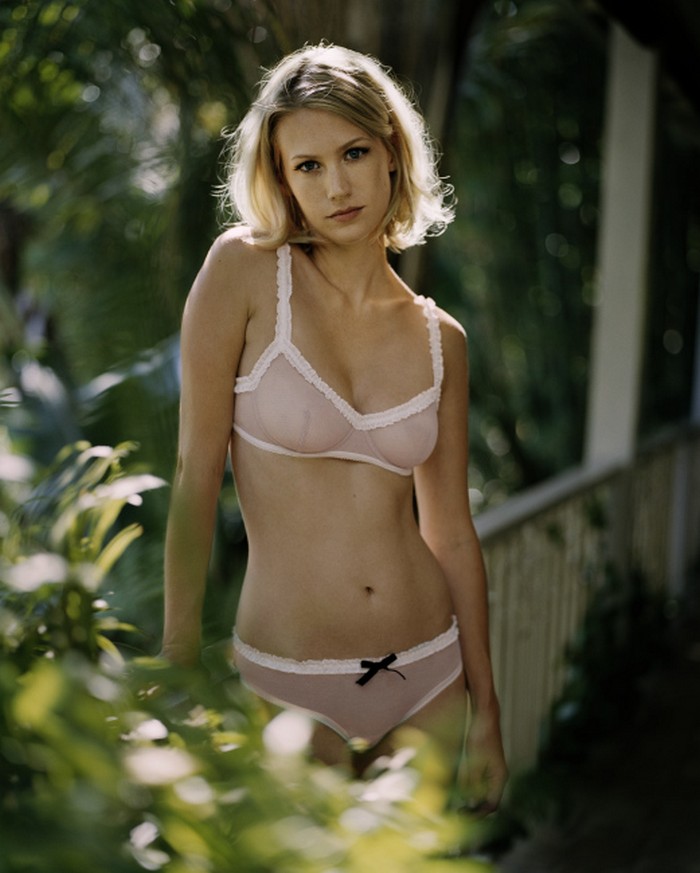 Pale pink panty and bra with white lace trim and cute buttons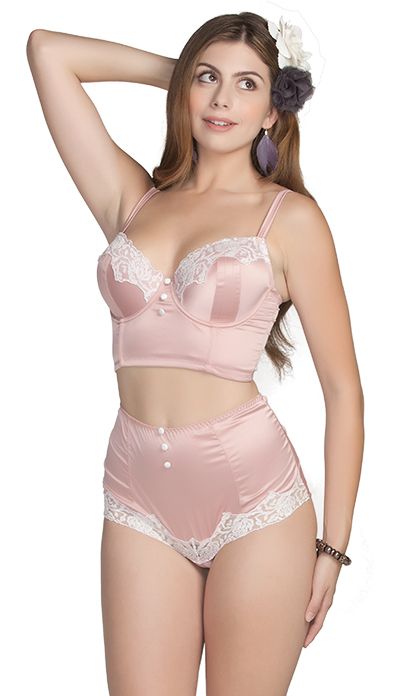 Her everyday undies: a pale pink full-cut panty and matching bra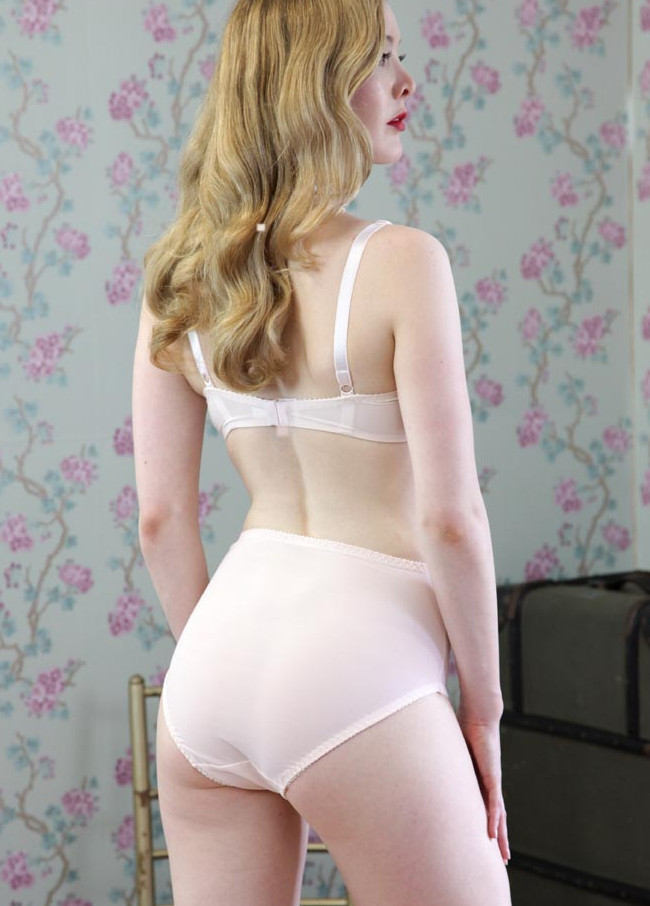 Shiny pink satin panty, loose-fitting with tag visible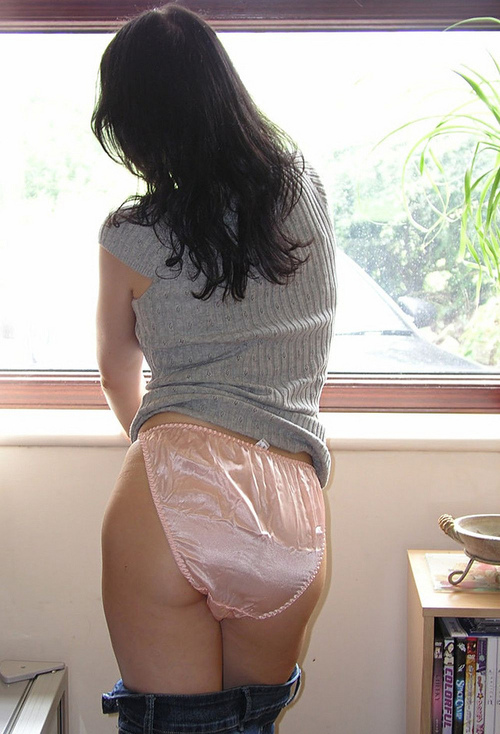 Pale green full-cut panty and matching bra, quite sturdy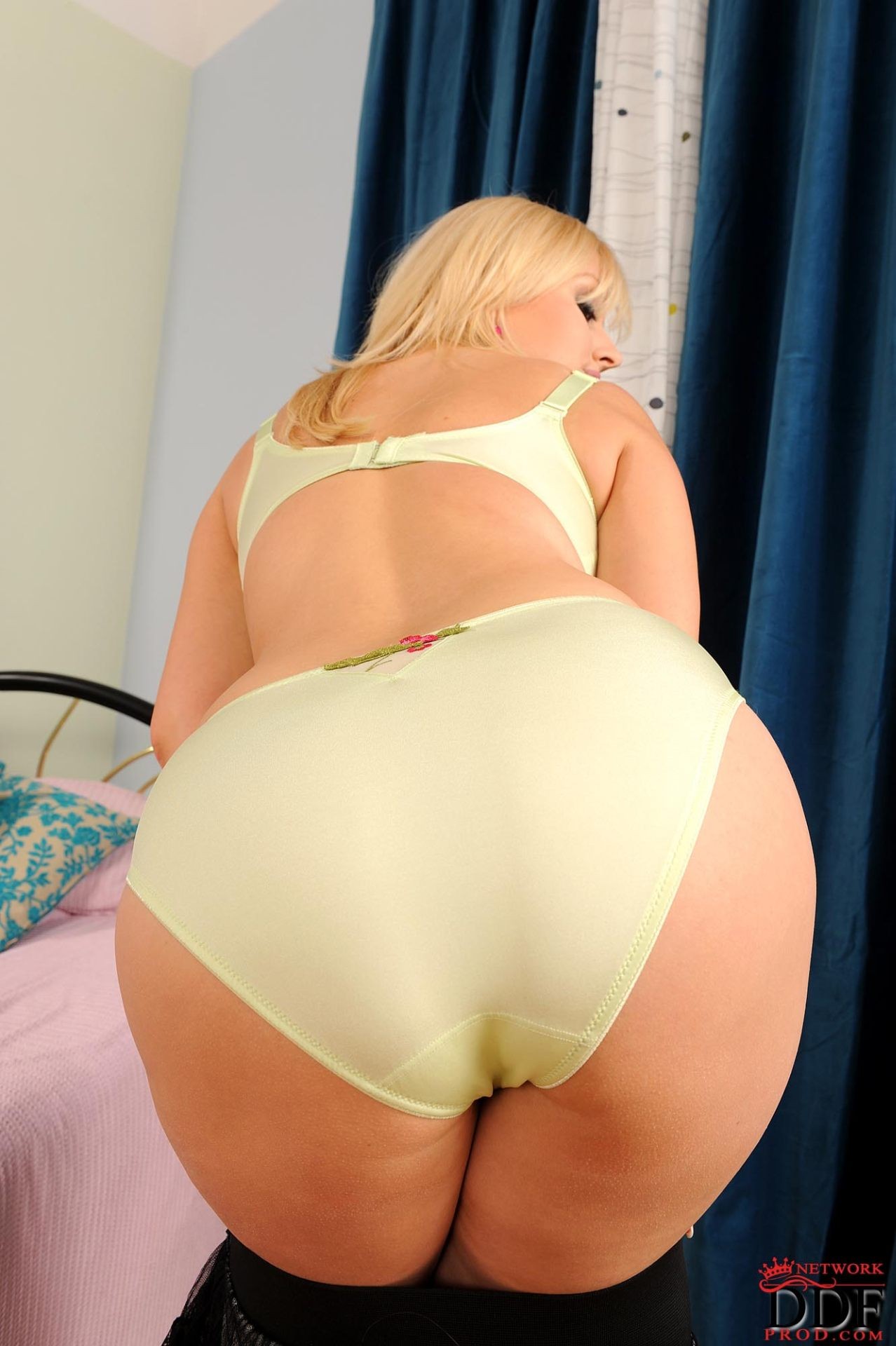 Transparent wet panties and not much else, except a knowing smile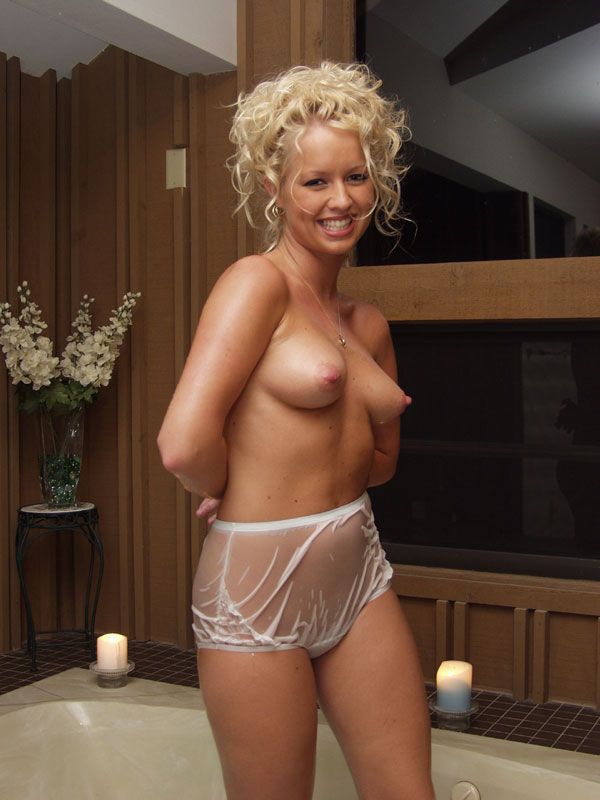 Her everyday underwear: a classic full-cut white cotton panty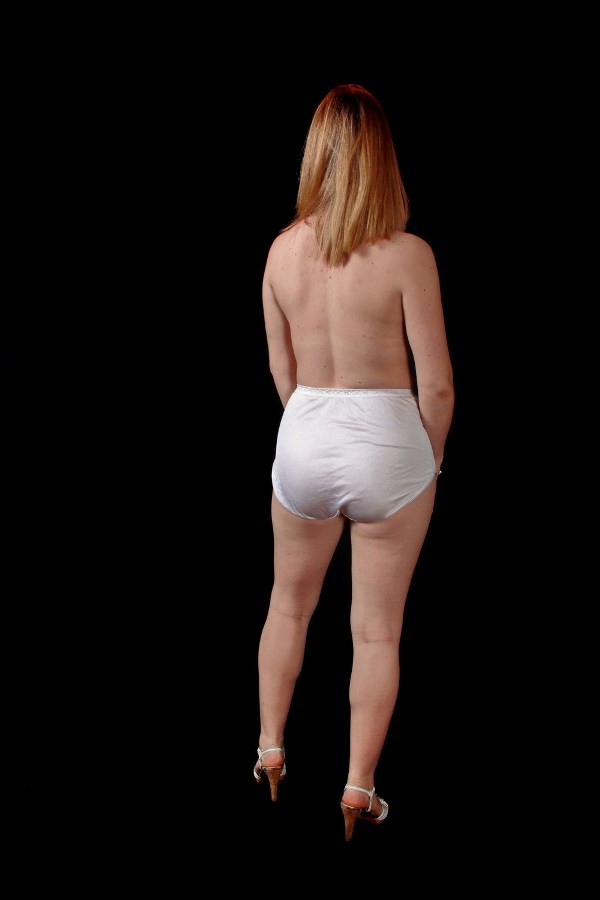 Alyson Hannigan co-starred in Buffy the Vampire Slayer but takes a back seat to no one in the underwear department, for which she is tied at #3 in our countdown ...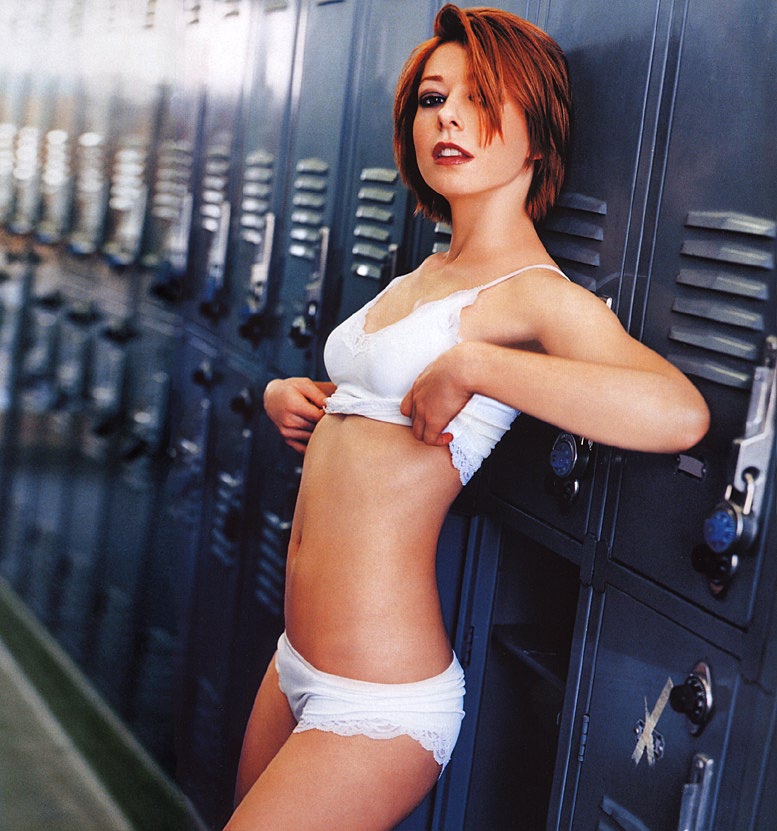 Form-hugging beige panty with matching bra and garter belt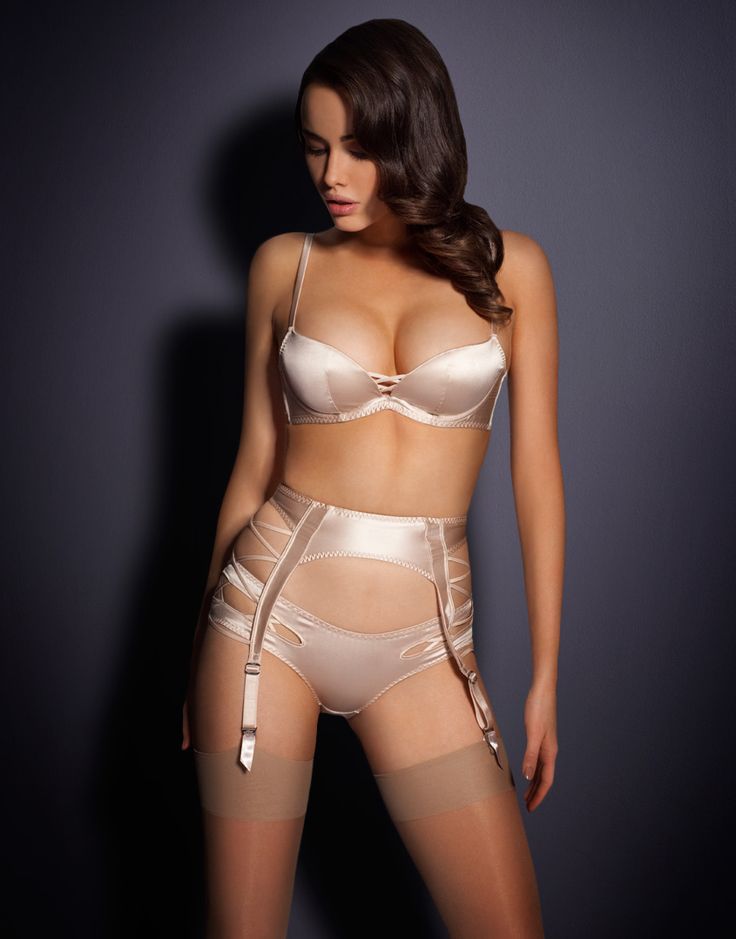 Nearly invisible white panty and bra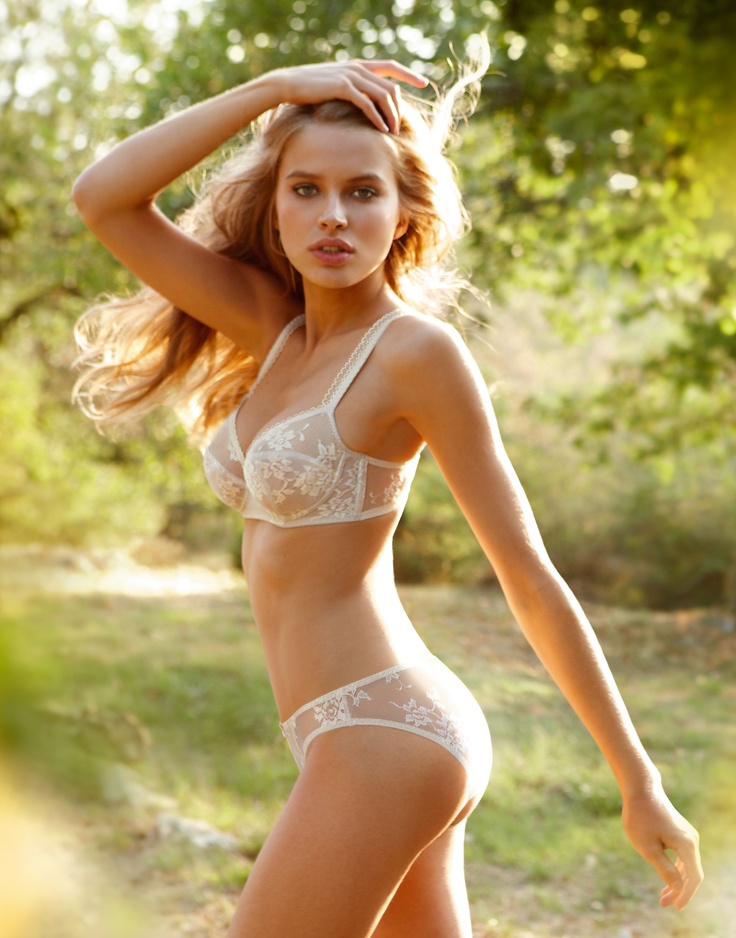 Ivory half slip and bra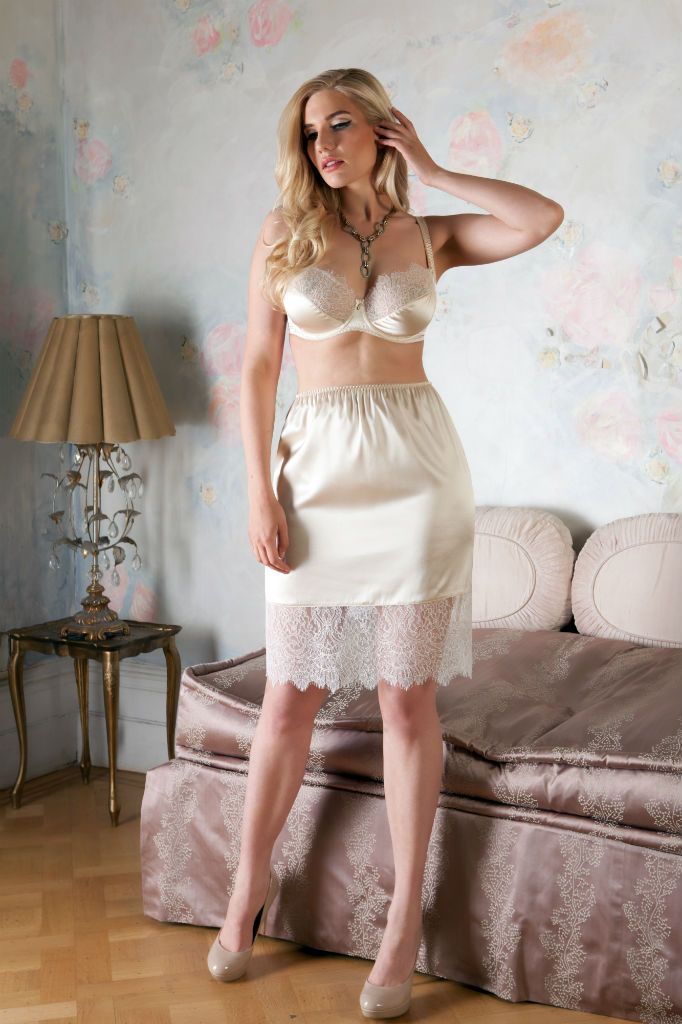 Delicate pink tap pants and matching bra ... so pretty!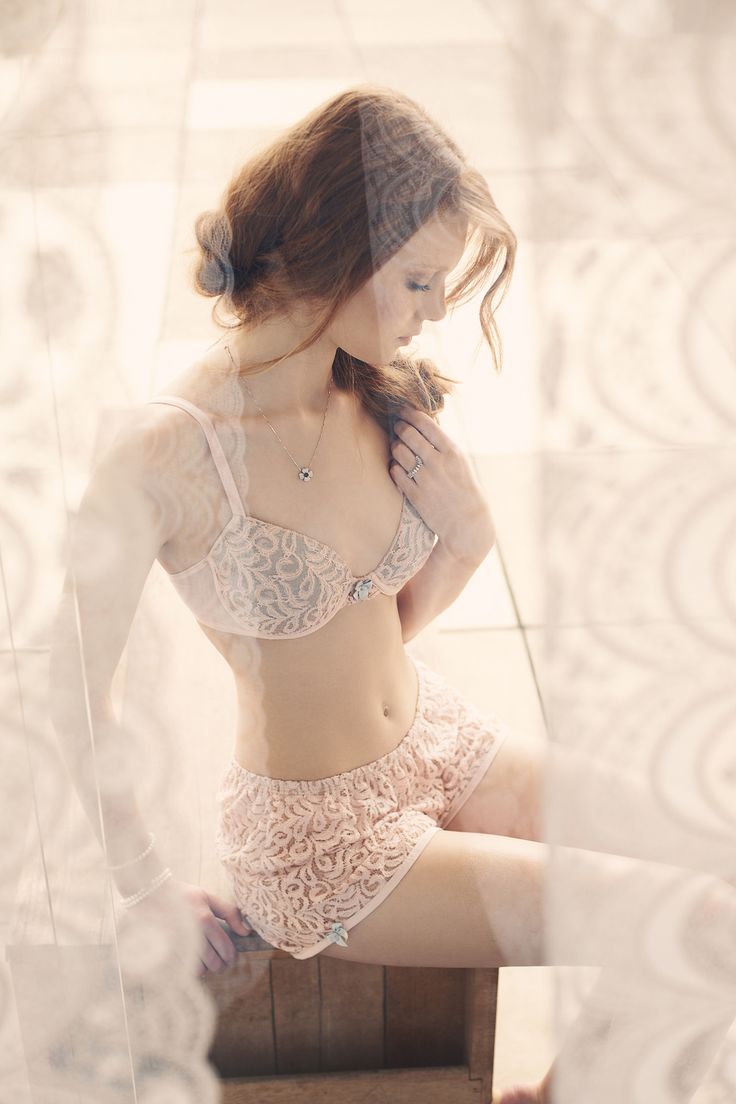 Next-to-invisible lingerie, and so much sexier than nude!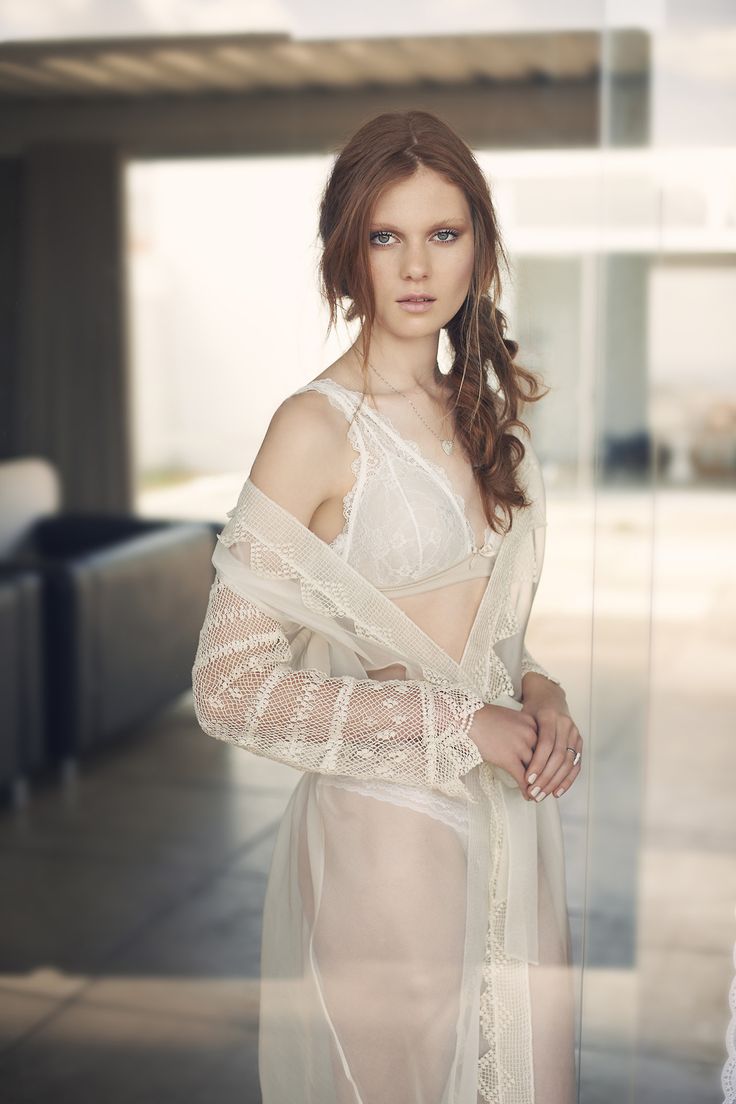 Nearly transparent white panties and cami bra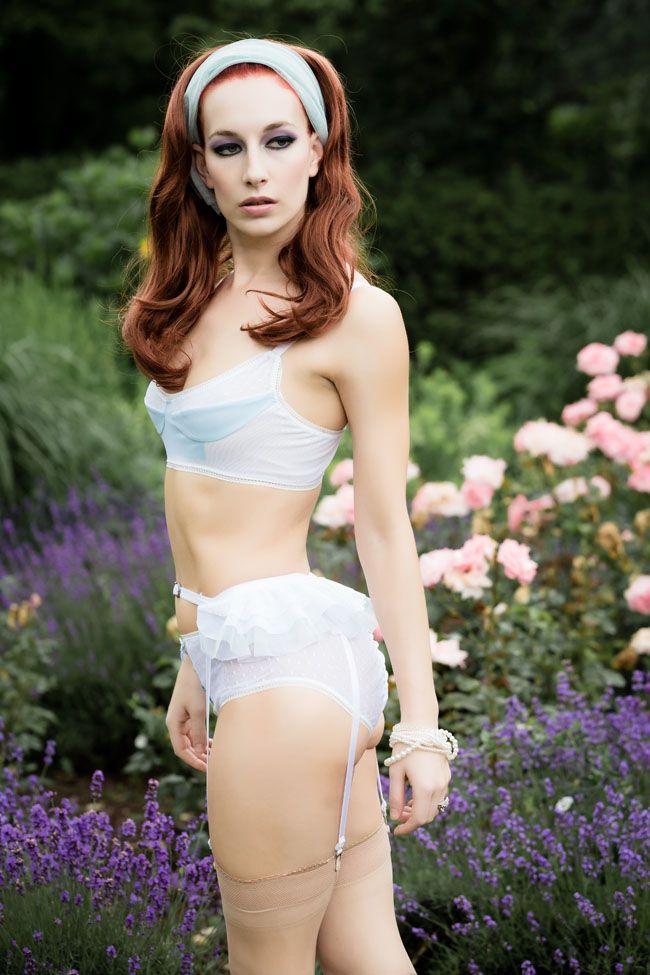 Light blue satin panty and matching bra with white lace trim, so elegant!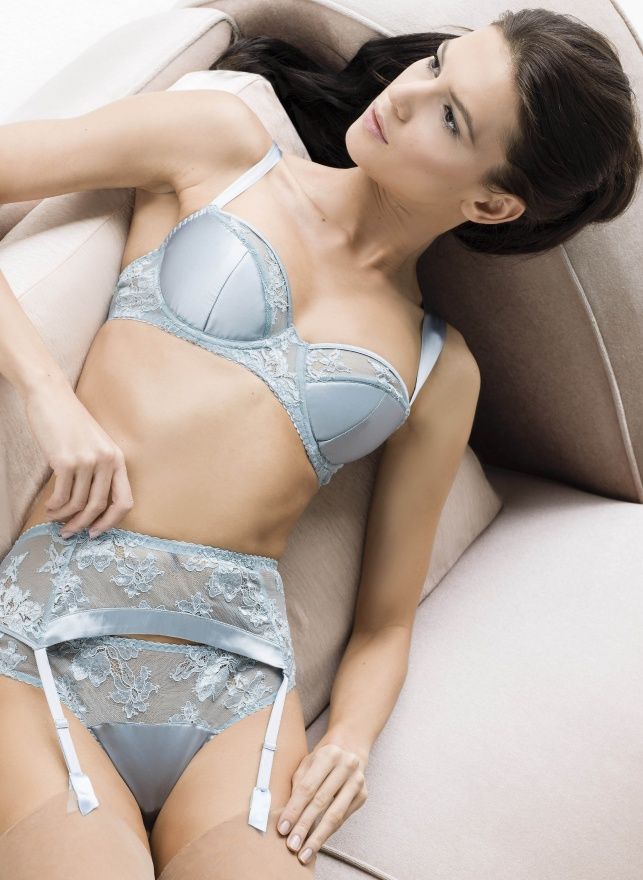 Black knickers, so naughty with a transparent black bra!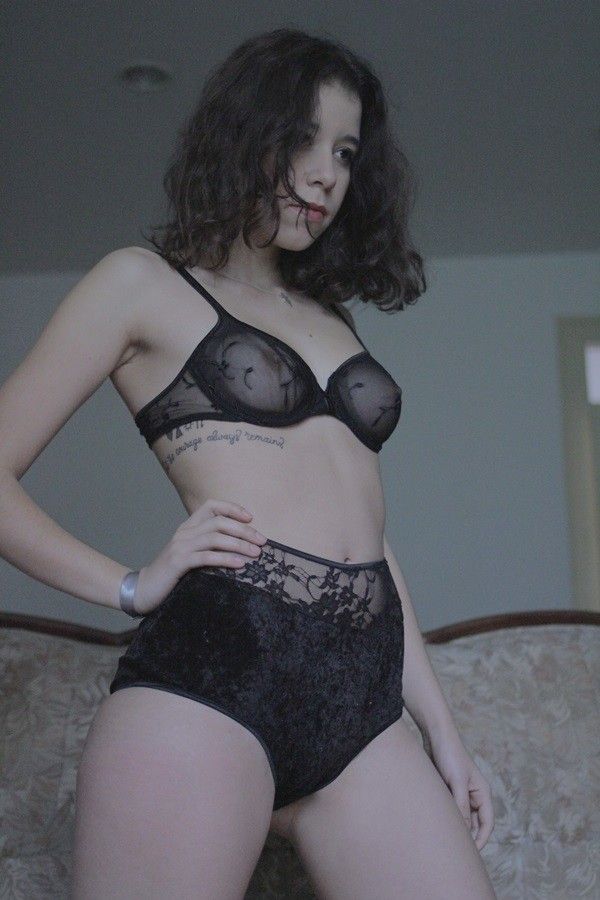 Dita Von Teese is a strip-tease legend, and is tied for #3 in our iconic underwear picture countdown ...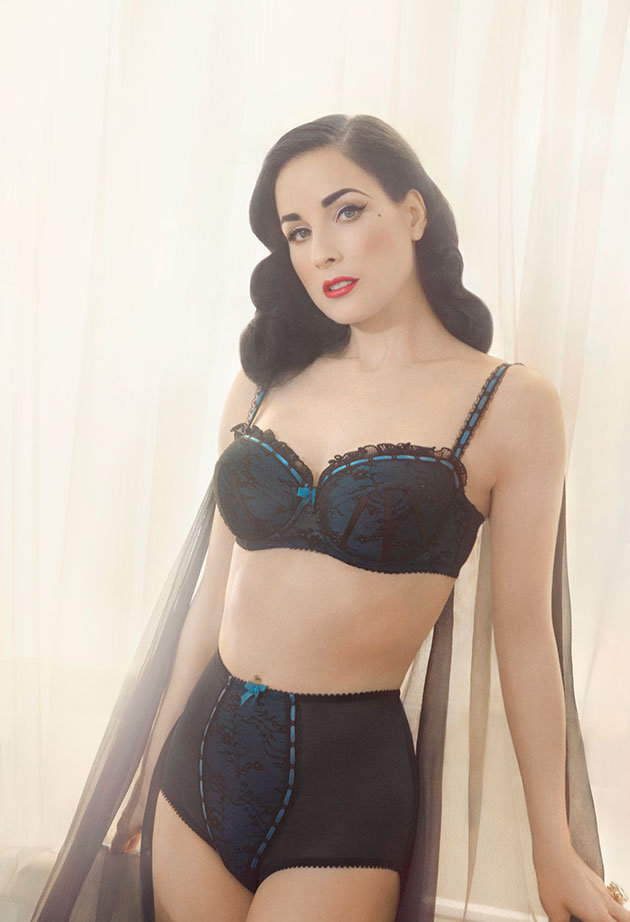 Peachy full-cut panty with matching bra




Vintage bra and low-cut panty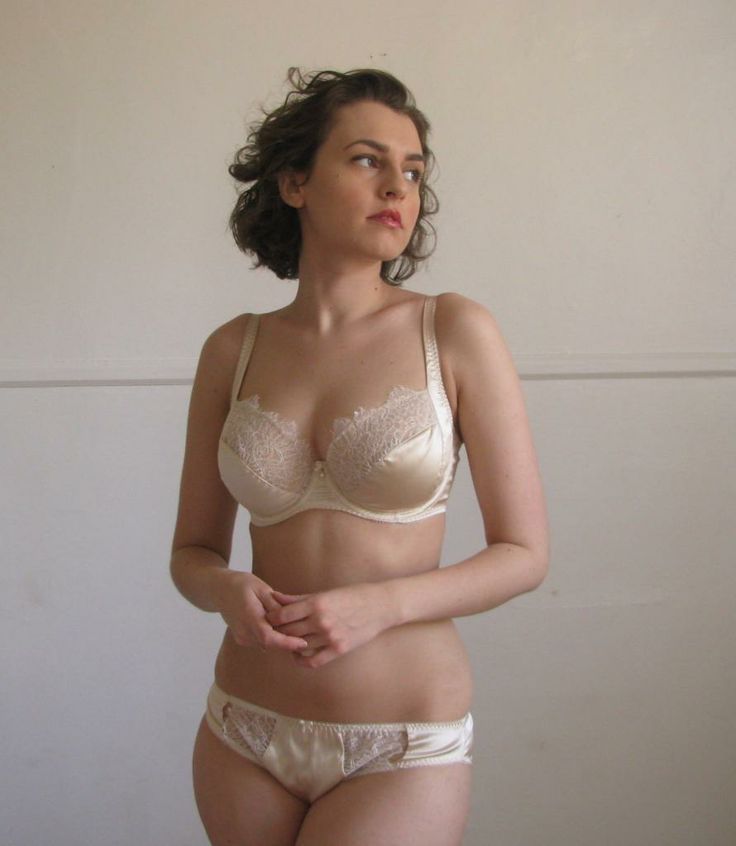 Floral panty with a white lace bra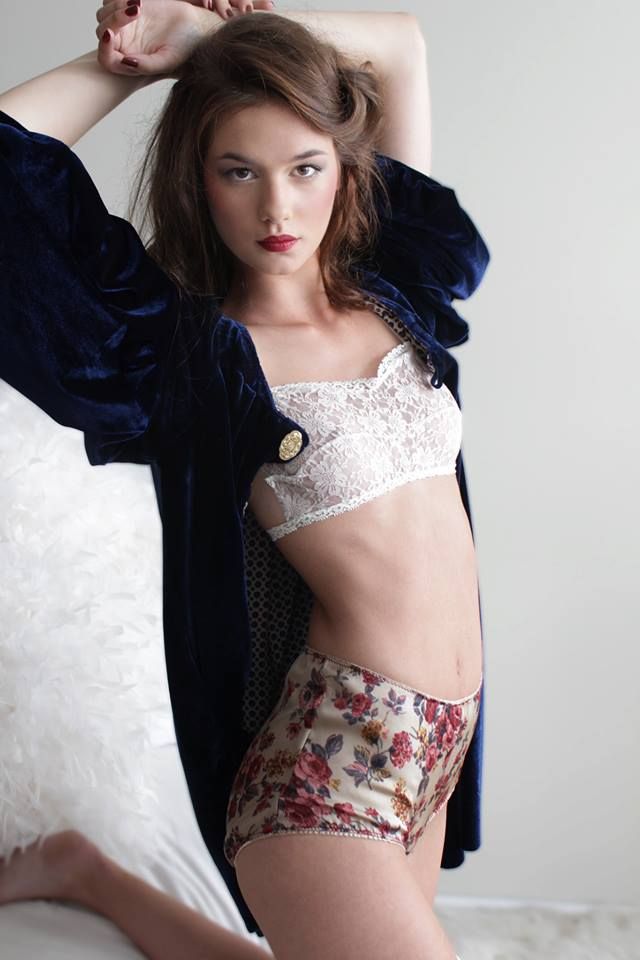 Black panties with a floral pattern and a black bra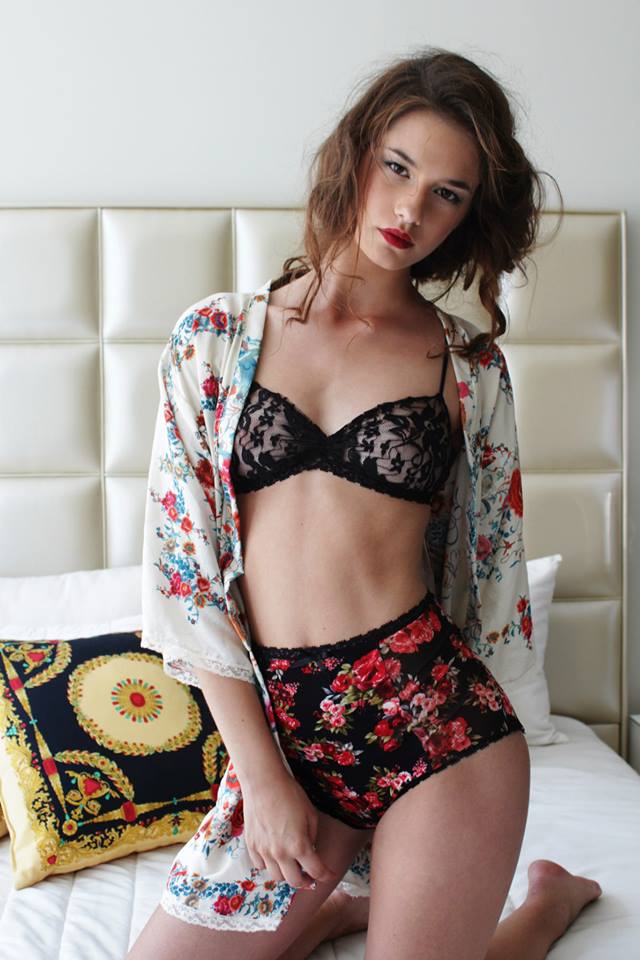 Almost translucent panty and bra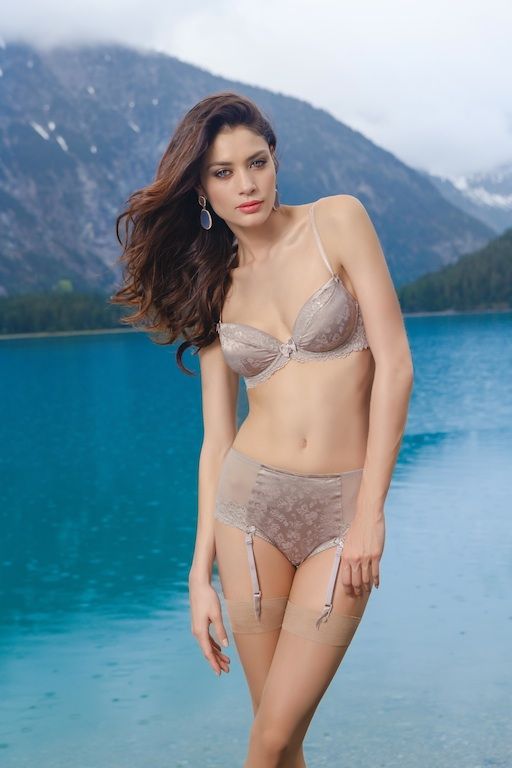 Cute pink cotton panties with a green bow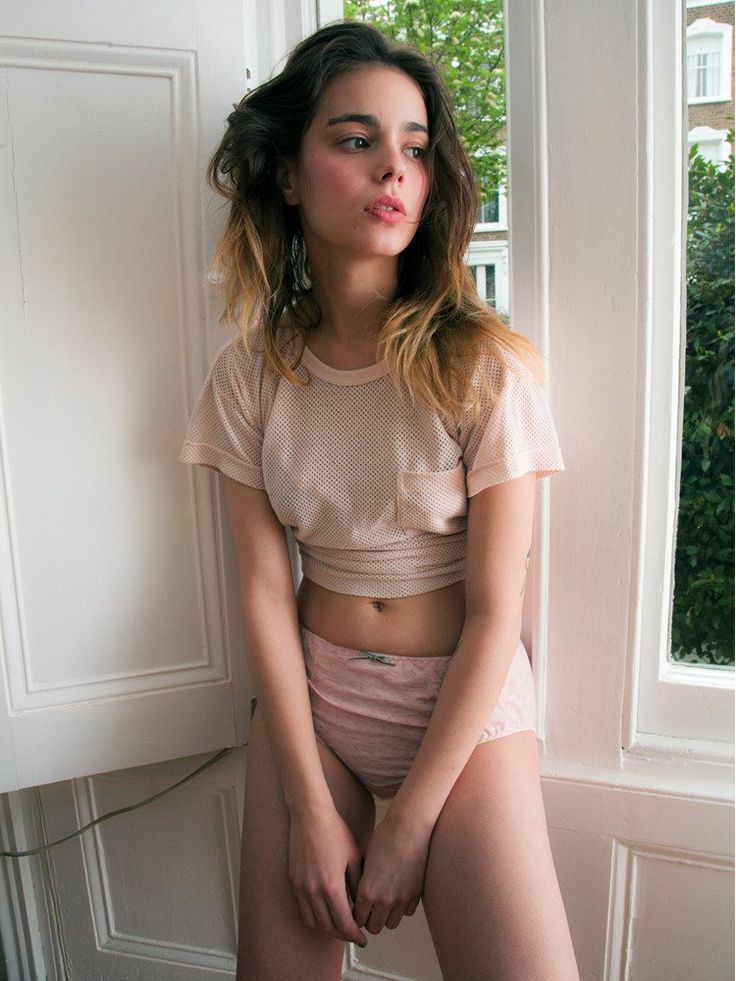 Vintage style floral panty with a peach ruffle and bow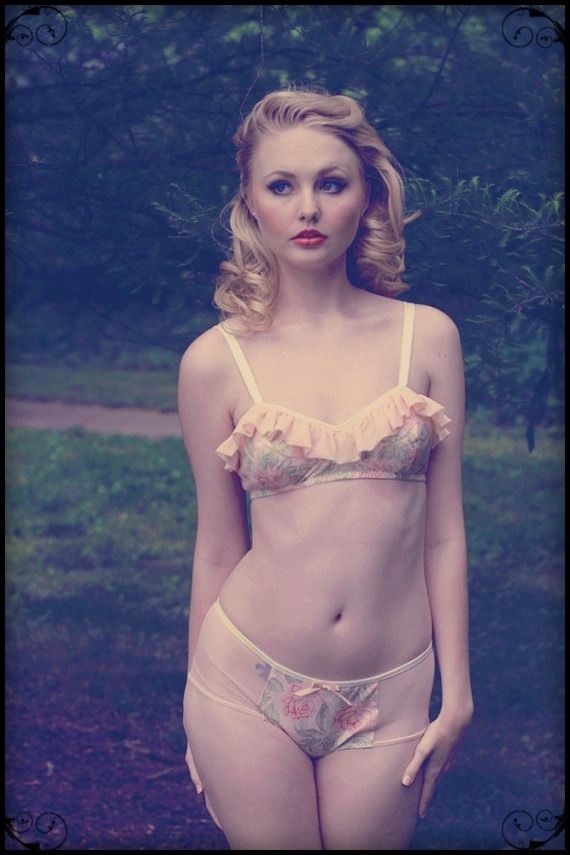 Candice Swanepoel said that modeling was her "revenge" on high school bullies who taunted her for being thin and awkward-looking; for her courage for looking so ravishing, she is tied at #3 in our countdown ...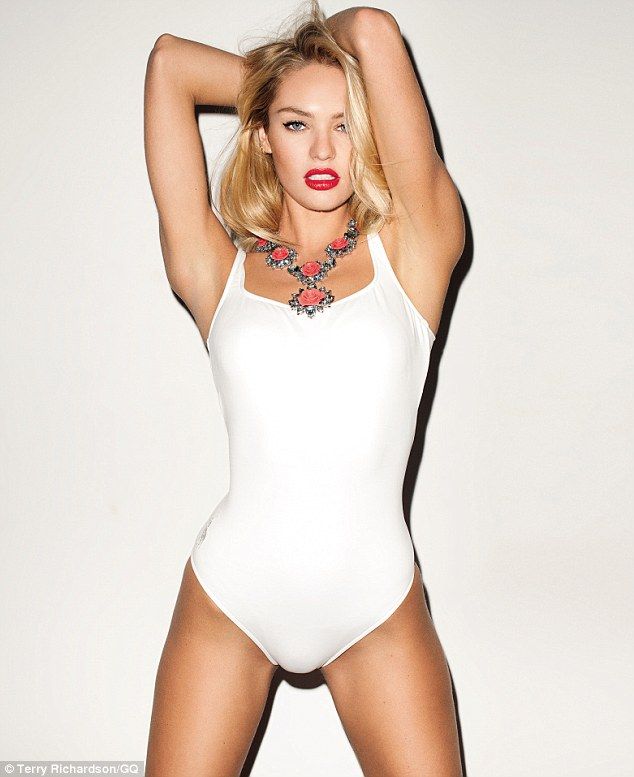 Pale pink floral panty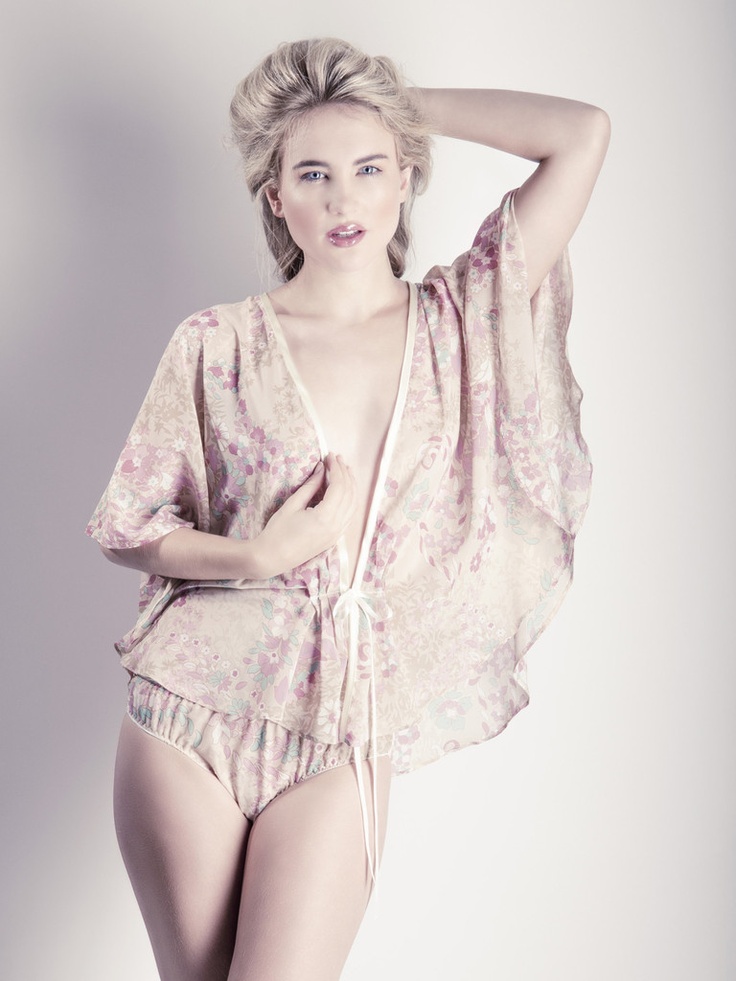 Rose petal panty and bra with pink bows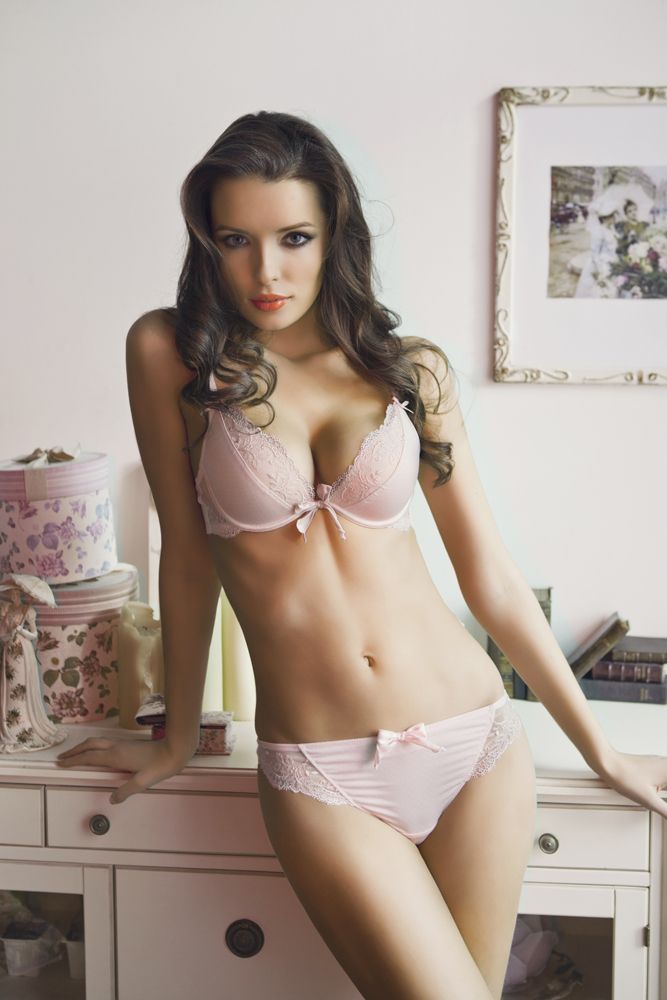 White tap pants with lace trim and white bra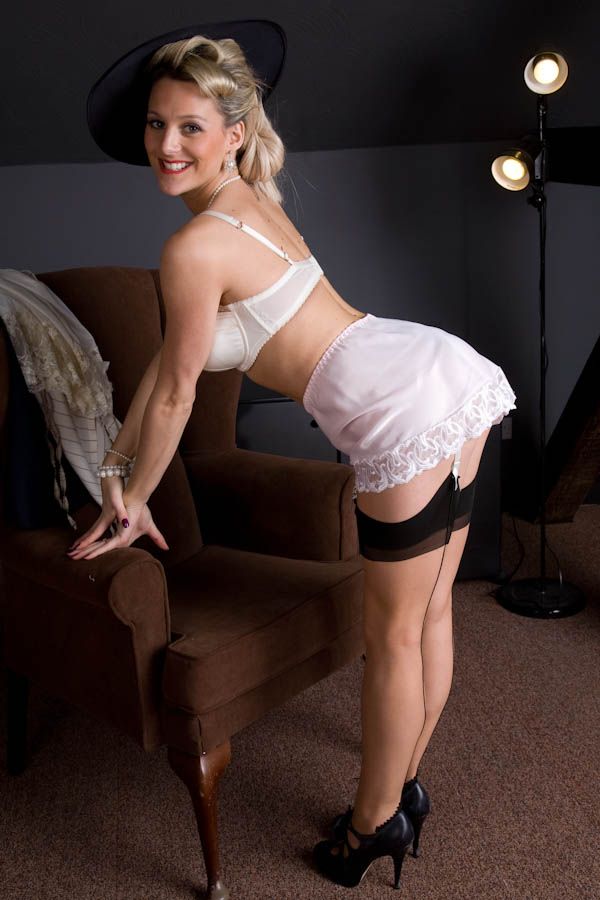 White cotton panty with a thick gusset and white stockings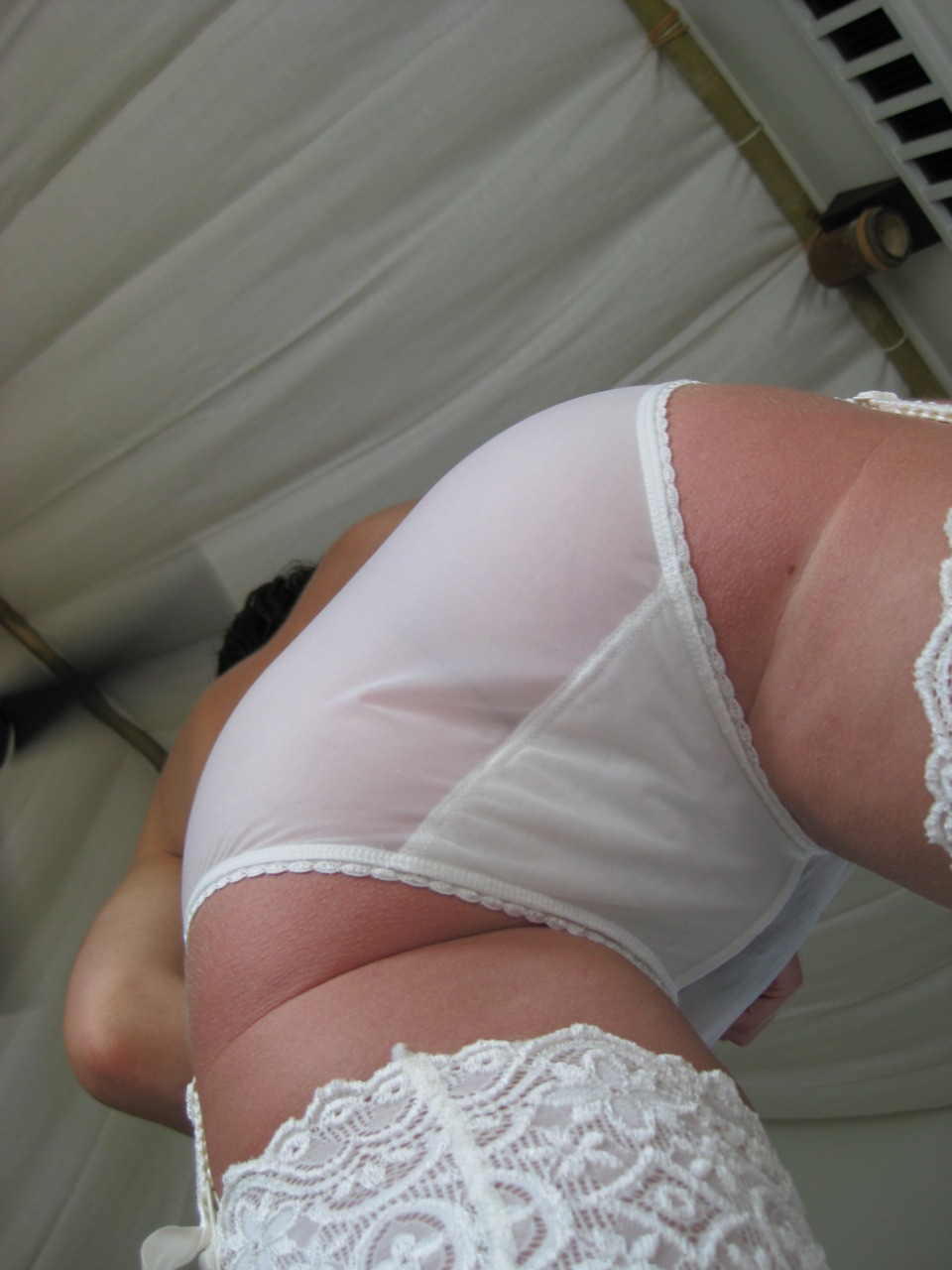 Full-length white slip and panties, perfect breasts sans bra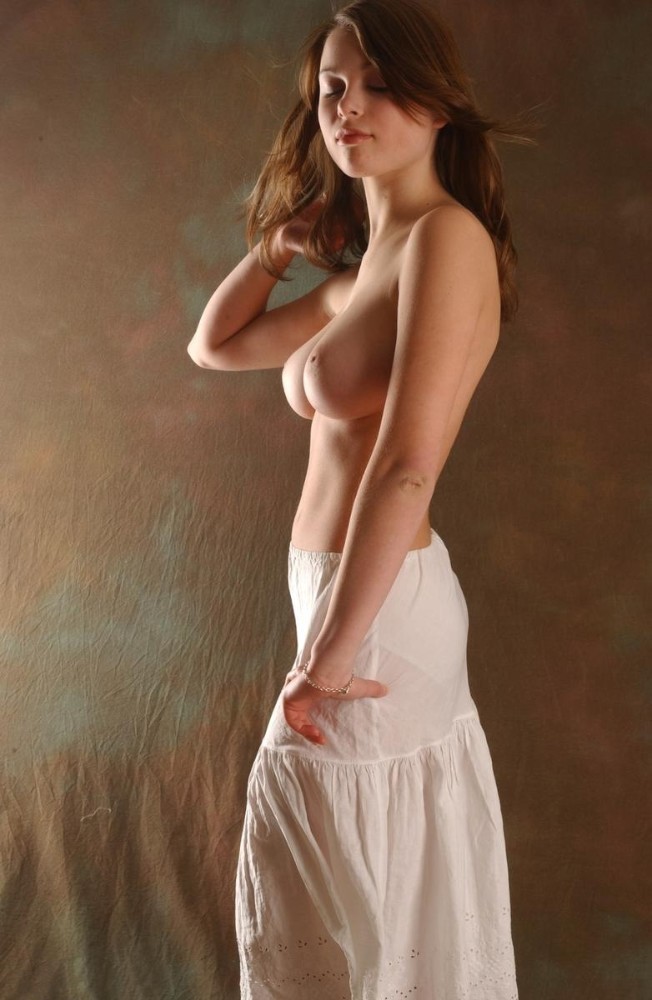 Jeans down granny panties, slightly up the crack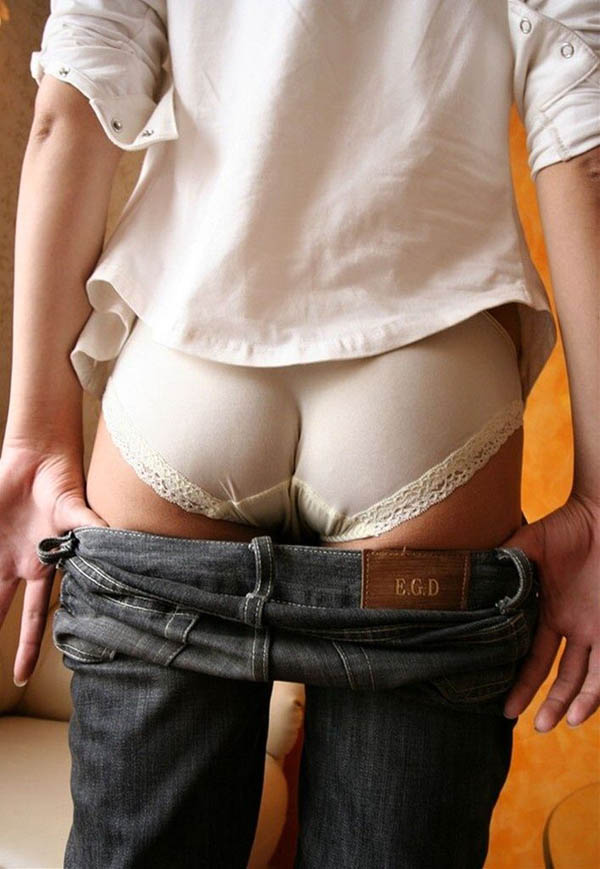 Dorian Dennis, an Irving Klaw model, is also tied at #3 in our countdown ...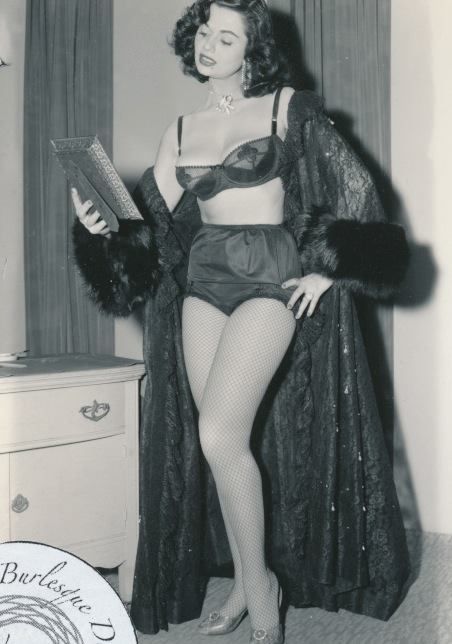 Brooke Shields wearing immaculate white panties and bra is also tied at #3 in our countdown ...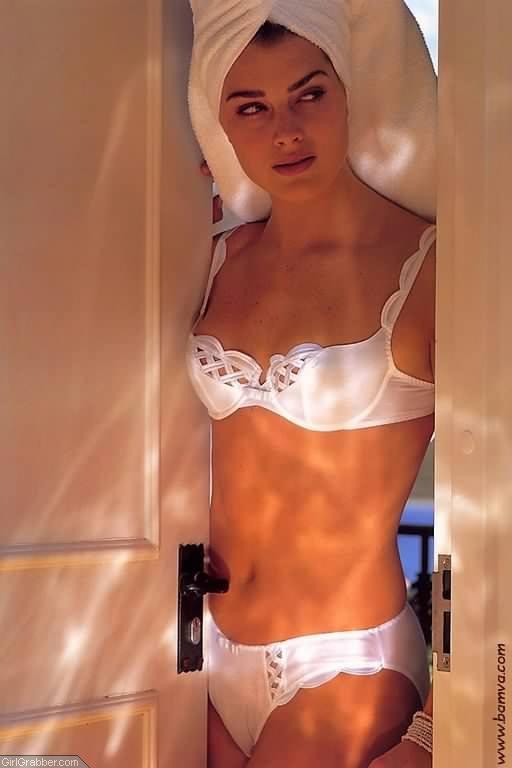 Jennifer Lawrence, pretty in pink panties and bra is also tied at #3 in our countdown ...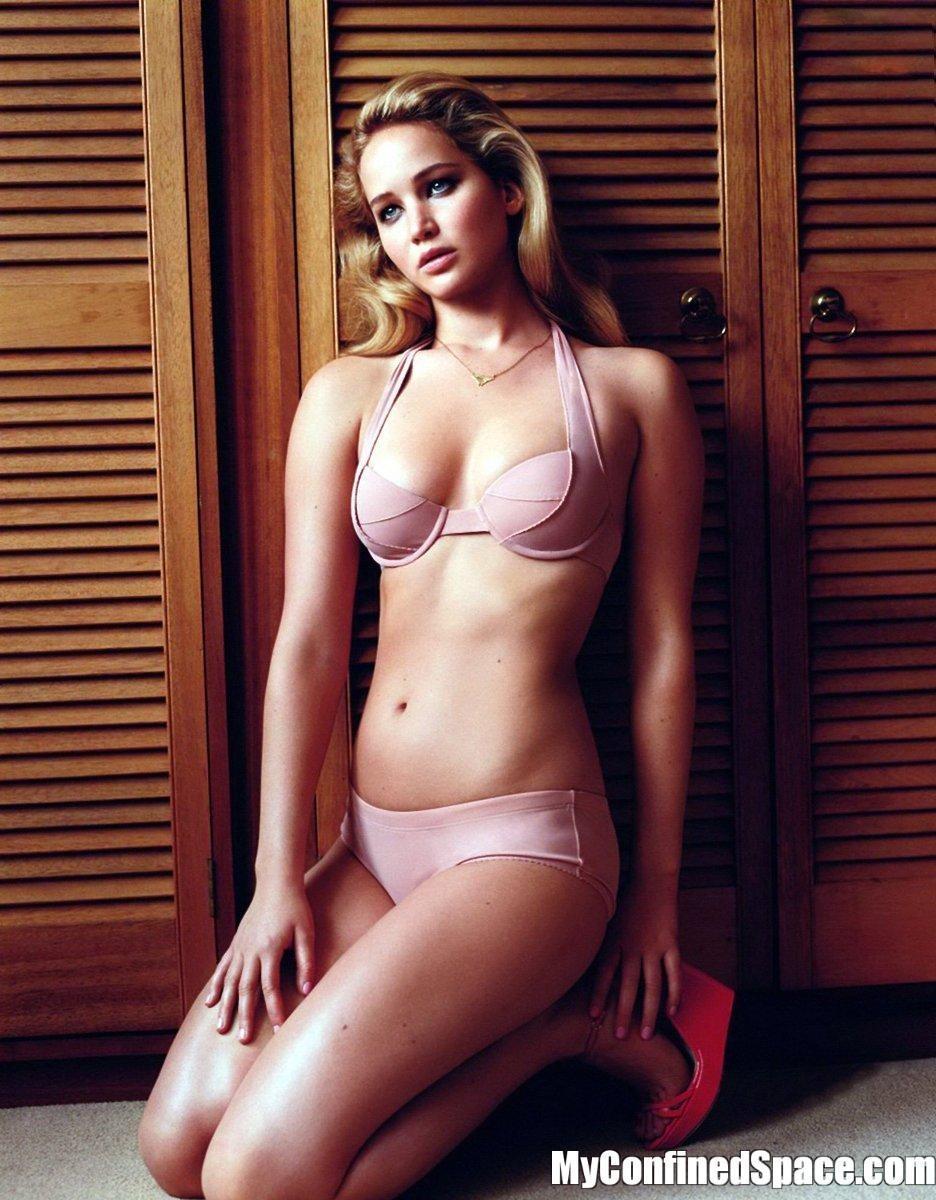 Toni Braxton, proving that black really is beautiful, is also tied at #3 in our countdown ...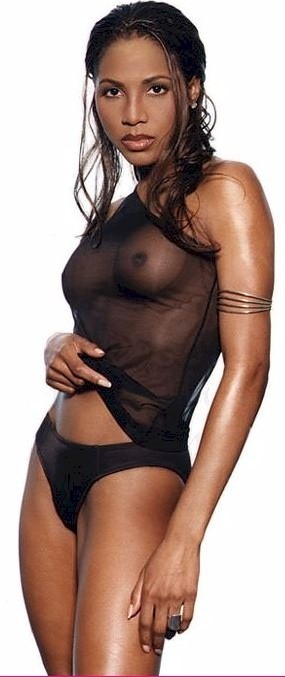 Claudia Schiffer in a leopardskin bra and briefs is also tied at #3 in our countdown ...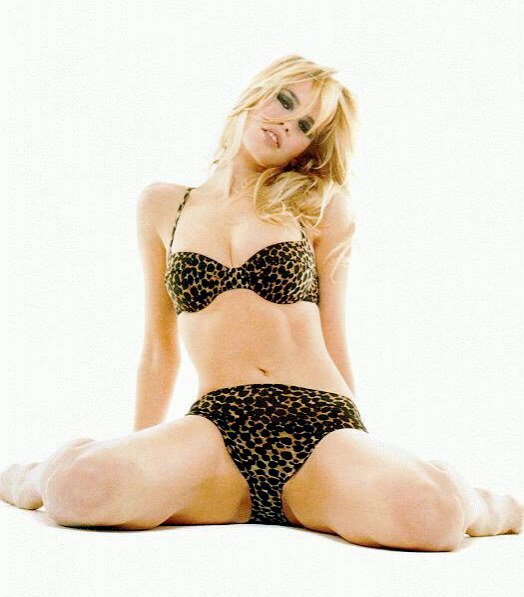 Stephanie Seymour, simply stunning in a black bra, is also tied at #3 in our countdown ...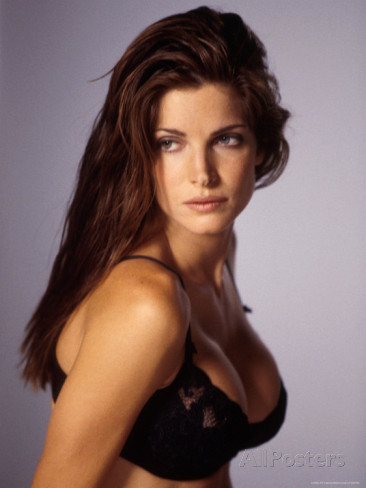 Lacey Chabert, alluring in a lacy blue slip, is also tied at #3 in our countdown ...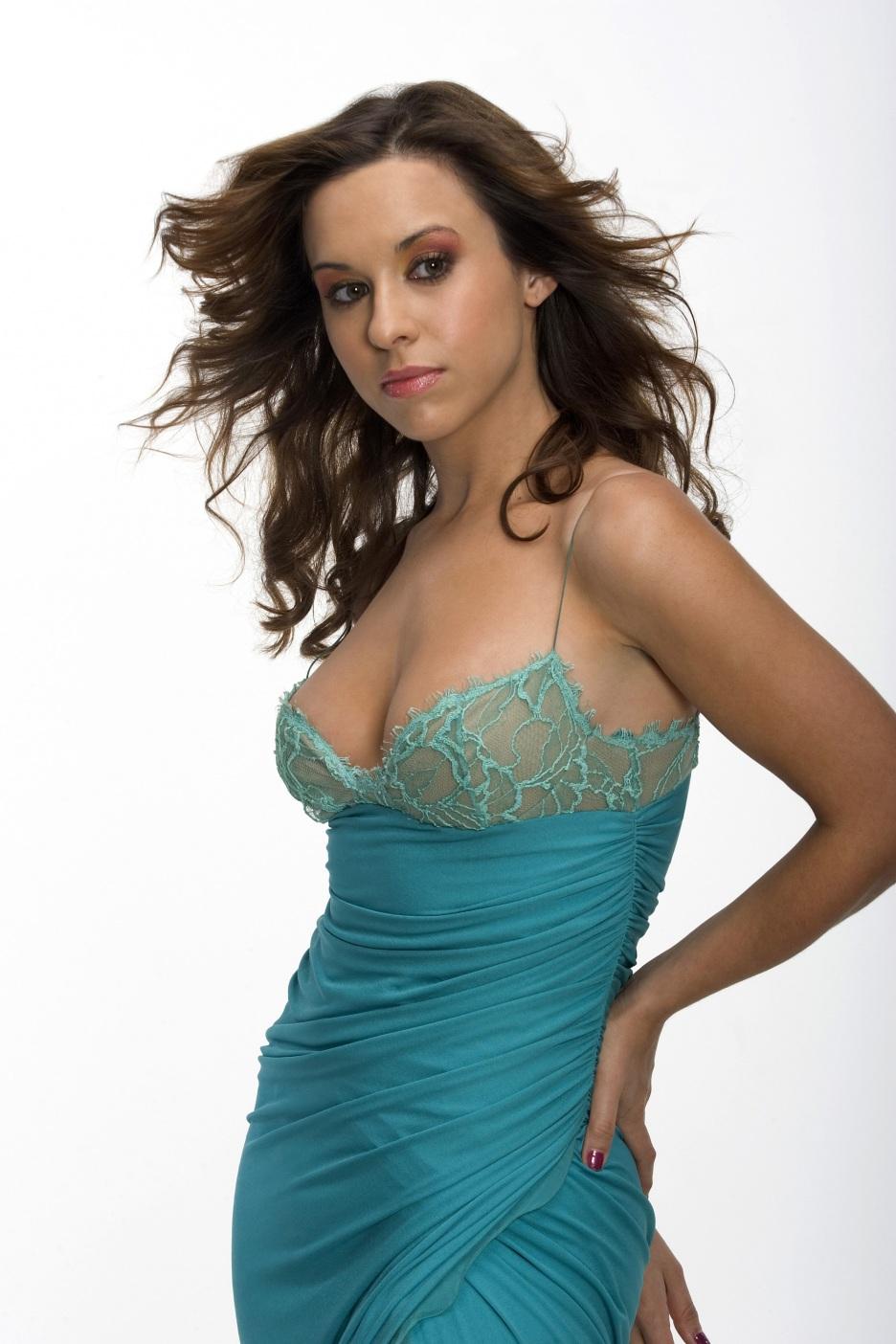 Bar Rafaeli, exquisite in a purple bra, is also tied at #3 in our countdown ...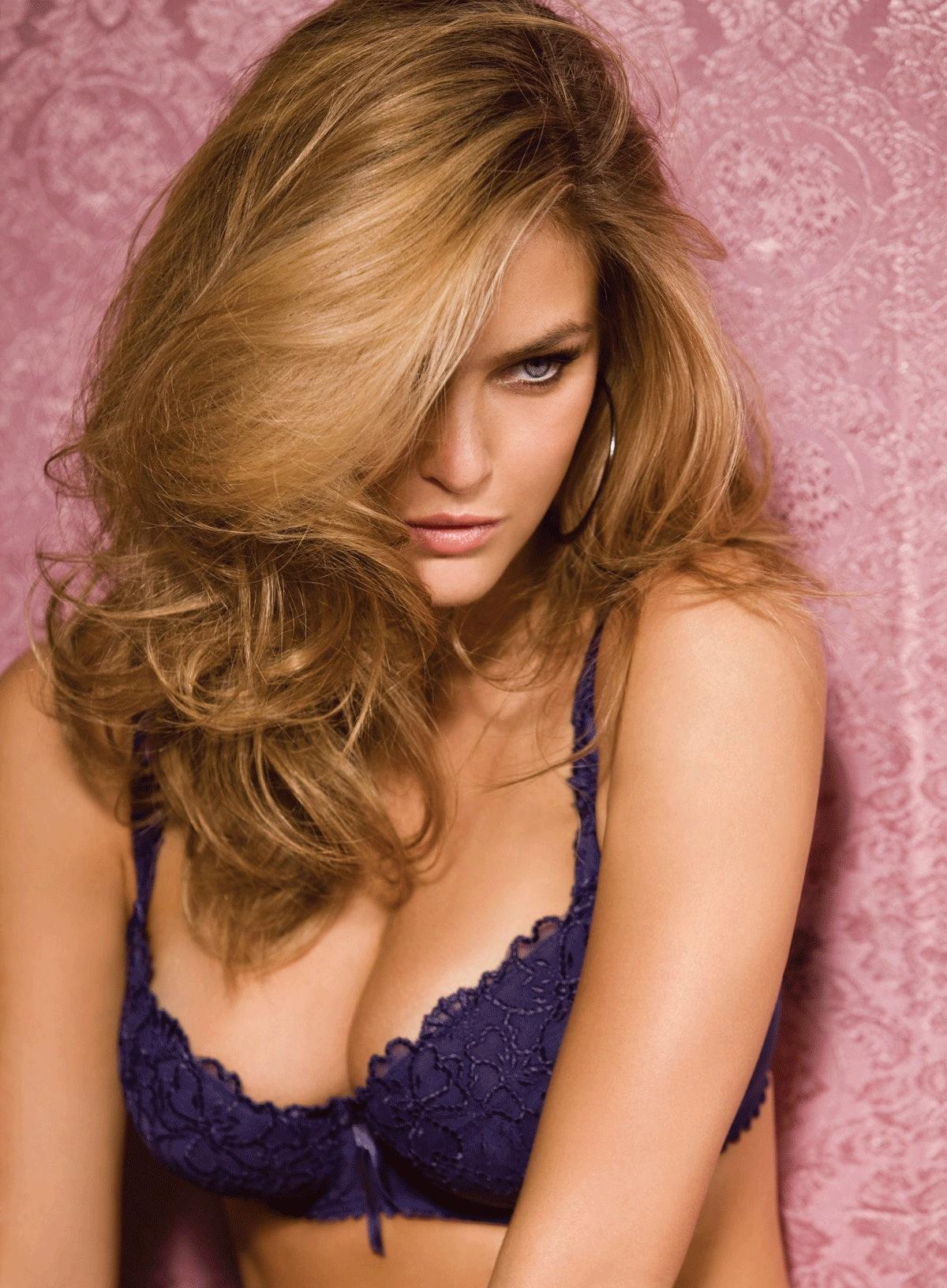 Jessica Paré, daring in black panties and bra, is also tied at #3 in our countdown ...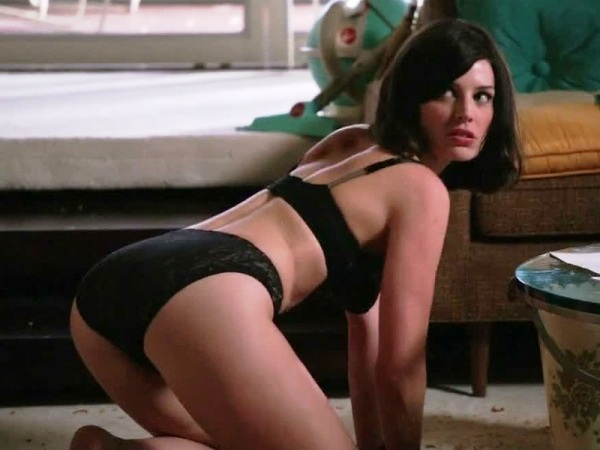 Rosie Huntington-Whiteley, who has her own line of lingerie called Rosie for Autograph, is also tied at #3 in our countdown ...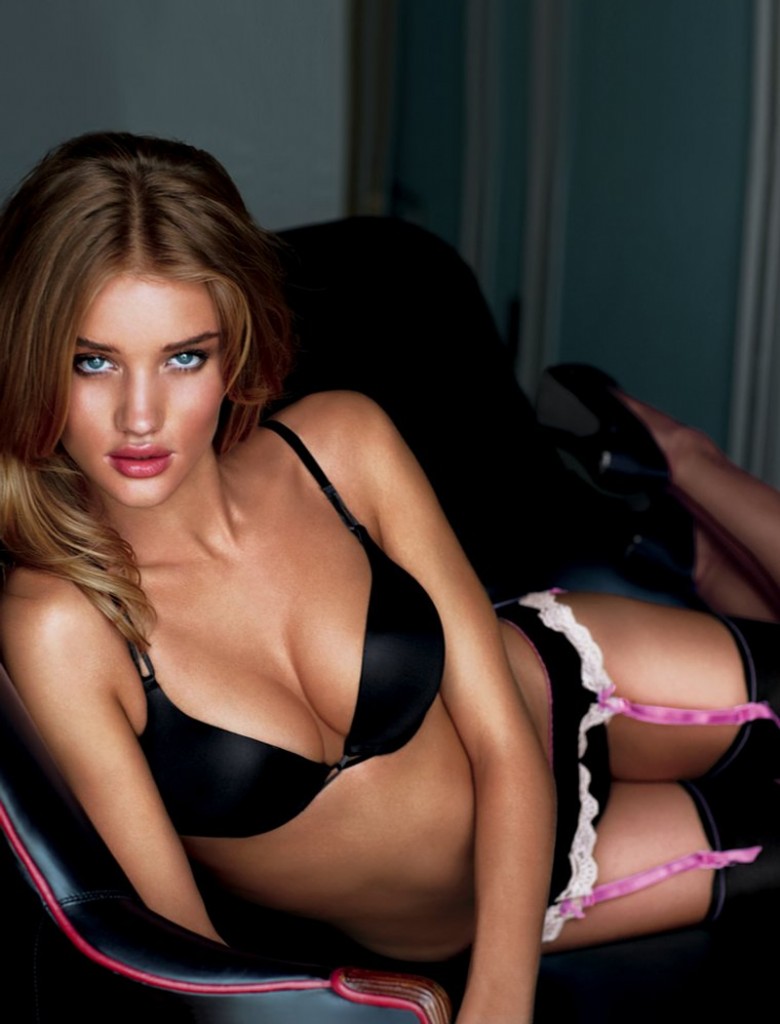 Brooklyn Decker, in white panties and bra, is also tied at #3 in our countdown ...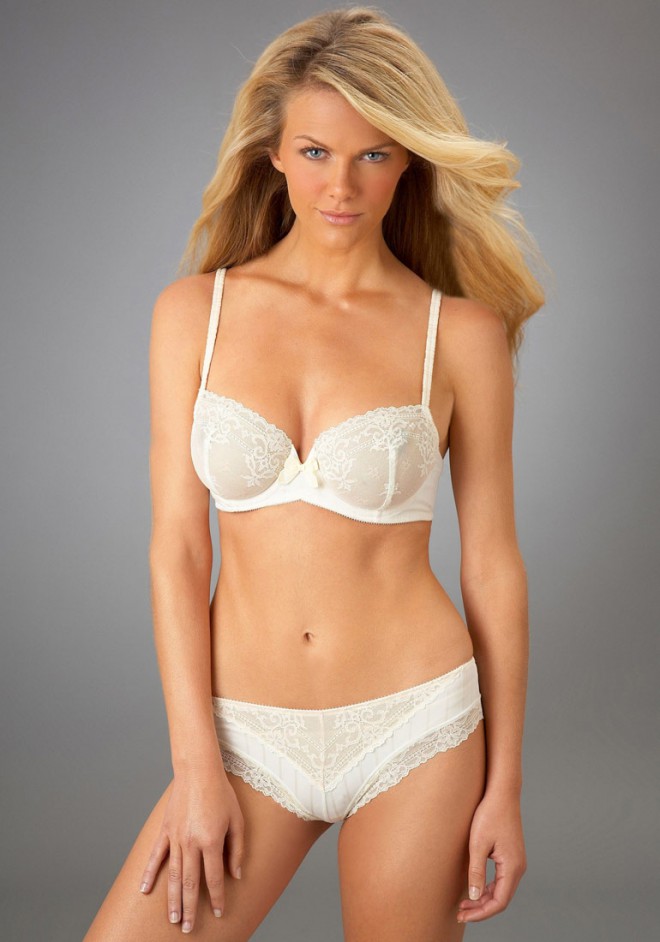 Plus-sized model Laura Wells, breathtaking in pink panties and bra, is also tied at #3 in our countdown ...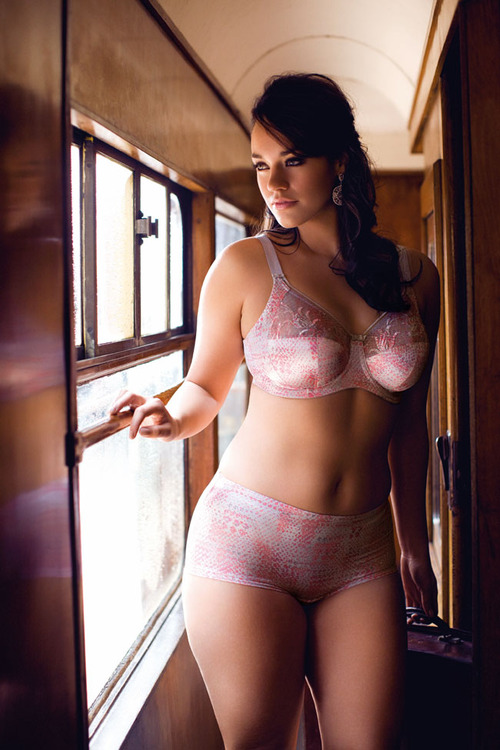 Christy Turlington, modeling her Calvin Kleins, is also tied at #3 in our countdown ...




Megan Fox, living up to her last name in her prettiest undies, is also tied at #3 in our countdown ...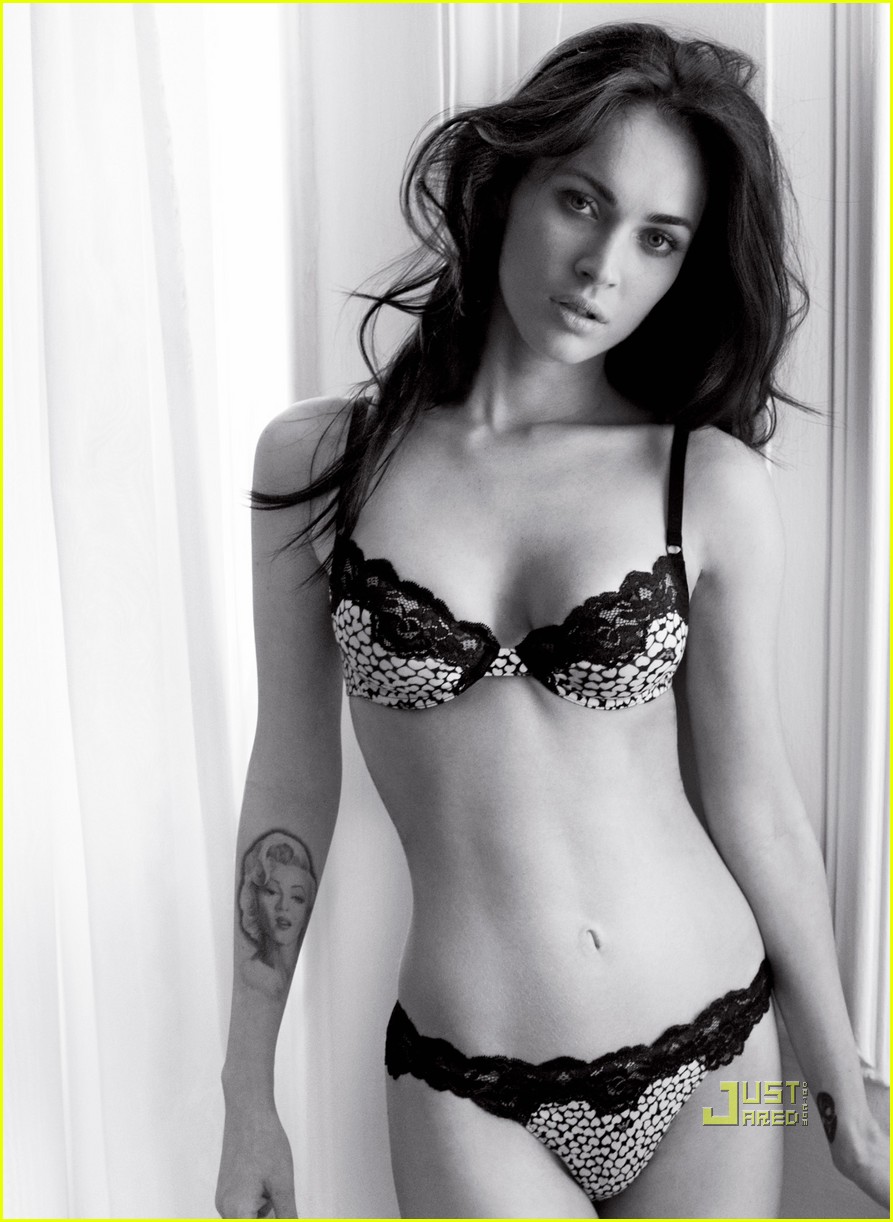 Olivia Wilde, living up to her last name, is #2 in our countdown ...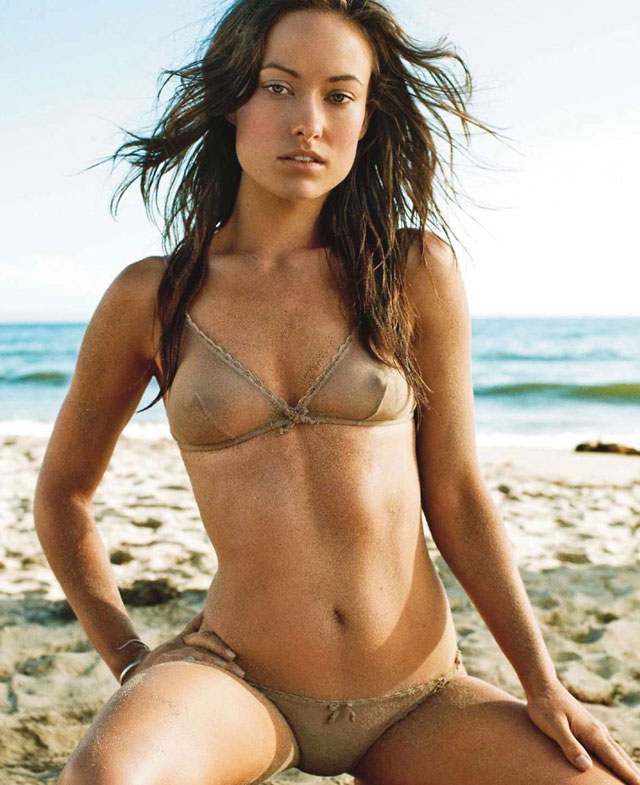 Marilyn Monroe in the iconic pleated white dress from "The Seven Year Itch" is number one in our countdown. When this skirt flew up in the air grate scene, the result became known as a "Marilyn moment."







If you enjoyed this page you probably also like

More Unmentionables (Continued), Vintage Lingerie and Upskirts

We have other pages of similar interest ...

Related pages: The Best Erotic Poems, The Best Love Poems, Unmentionables, Visible Panty Line, Upskirts, Slips & Bras, Famous Full-Figured Women, Best Marilyn Monroe Pictures, Marilyn Monroe Rare & Unusual Pictures, Famous Courtesans, Famous Hustlers, Famous Ingénues, Famous Rogues, Famous Heretics, Famous Pool Sharks, Famous Forgers and Frauds, Famous Beauties, Famous Last Words, Famous Insults, Famous Morons, The Dumbest Things Ever Said, Famous Flops

The HyperTexts