The HyperTexts

The Ten Best Marilyn Monroe Pictures: Innocence, Joy, Vulnerability, Beauty, Desire, Sweetness

These are, in my opinion, the ten best pictures of Marilyn Monroe. Or, more probably, these are just my ten personal favorites, and yours will be different. But these pictures, I believe, capture Marilyn's innocence, her joy, her vulnerability, her beauty, her desire, her charisma and her sweetness. When I think of her, I don't imagine a sex goddess, but I remember Elton John singing those tender, incredibly moving lines about the young boy in the 22nd row, who saw a lot more to her than her sexuality, and who was deeply offended by all the media fuss about her being found in the nude after she died.

Marilyn Monroe, a picture of innocence, loveliness and vulnerability ...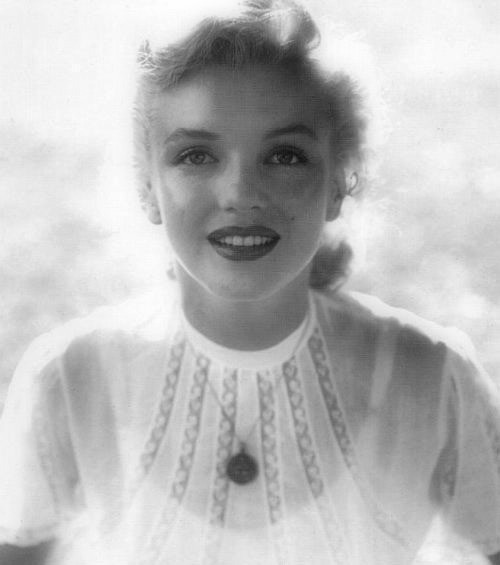 Marilyn Monroe, angelic in white with a vivacious sparkle in her eyes ...
Marilyn Monroe wearing the same white dress, in Manhattan on June 12, 1967 (both photos by Sam Shaw) ... she had the loveliest smile ...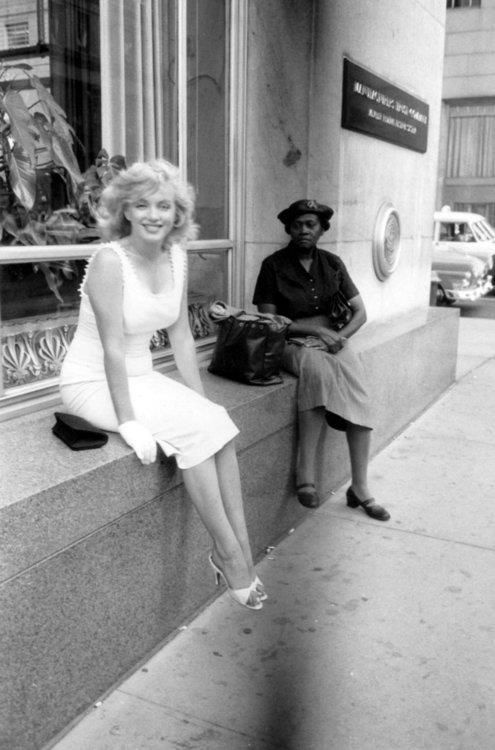 Marilyn Monroe reading in the woods, a script perhaps? She was a writer herself, a poet, a philosopher and an epigrammatist of considerable wisdom ...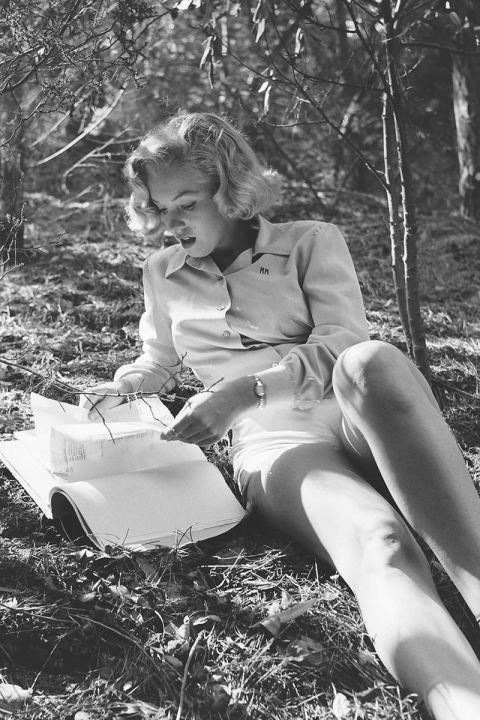 Marilyn Monroe looking like a goddess in the iconic pleated white dress from The Seven Year Itch (the one that ended up flying up in the famous subway grate scene) ...





I love this picture of a young Norma Jeane Mortenson (or Mortensen) in jeans with a bare midriff, glowing with health and vitality, an all-American girl with unlimited potential and the courage to explore it ...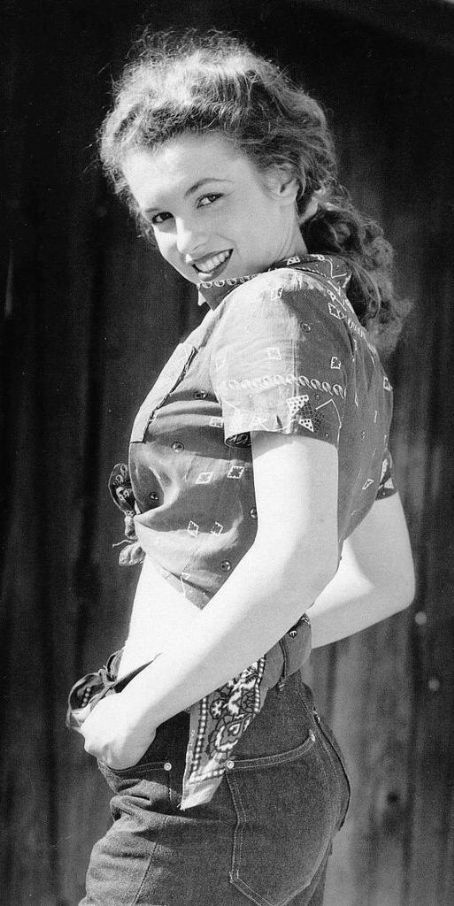 Norma Jeane Baker [1926-1962], better known as Marilyn Monroe, is a picture of joy in a white one-piece bathing suit, drawing in the sand with one hand while holding her hair back from her eyes with the other ...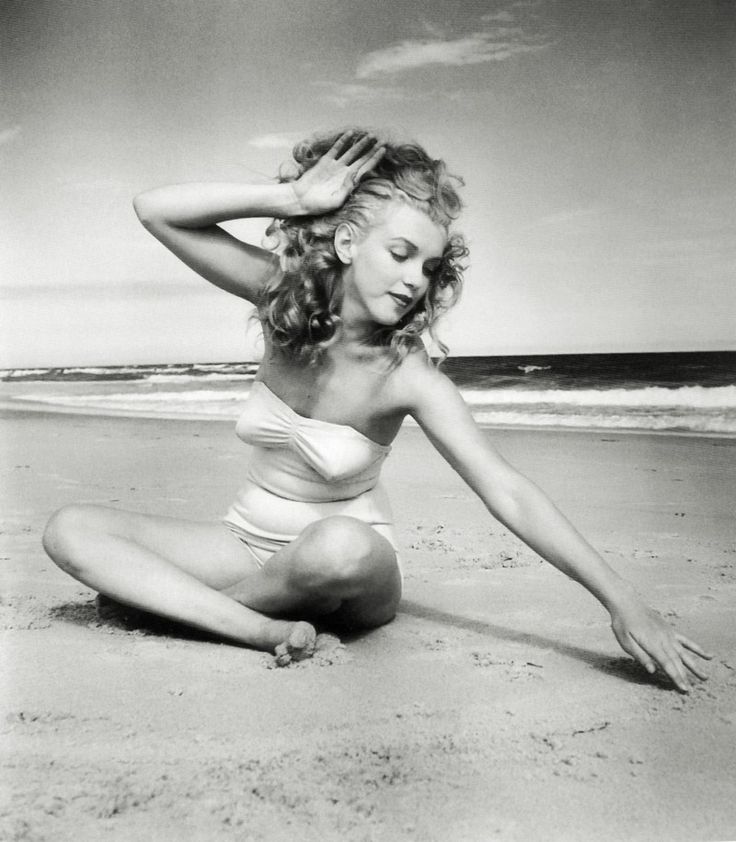 "I restore myself when I'm alone." ― Marilyn Monroe

This picture captures, in a word, Joy.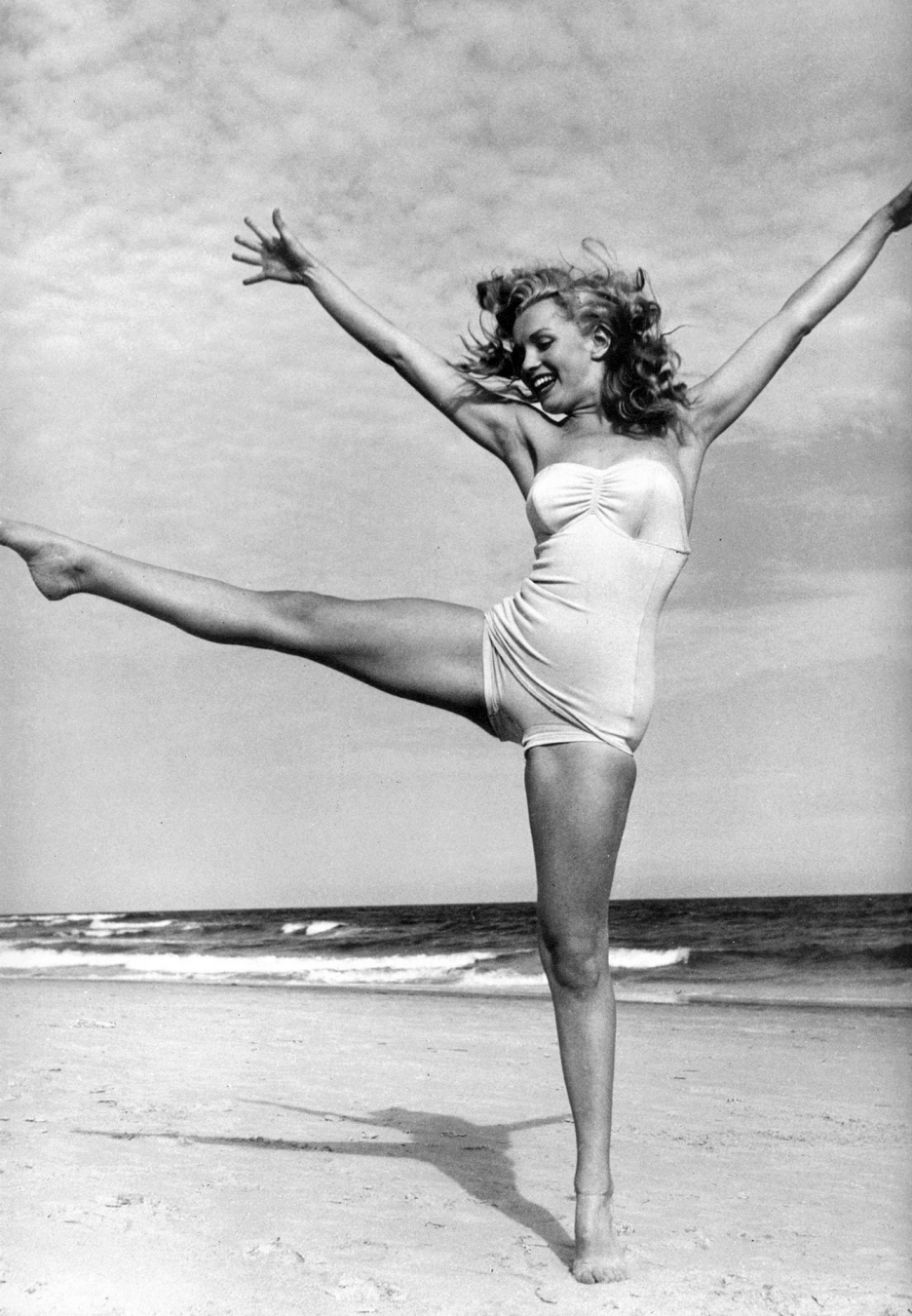 I love this picture of Marilyn Monroe raising her hand ... is she signaling us hello, or waving goodbye? ...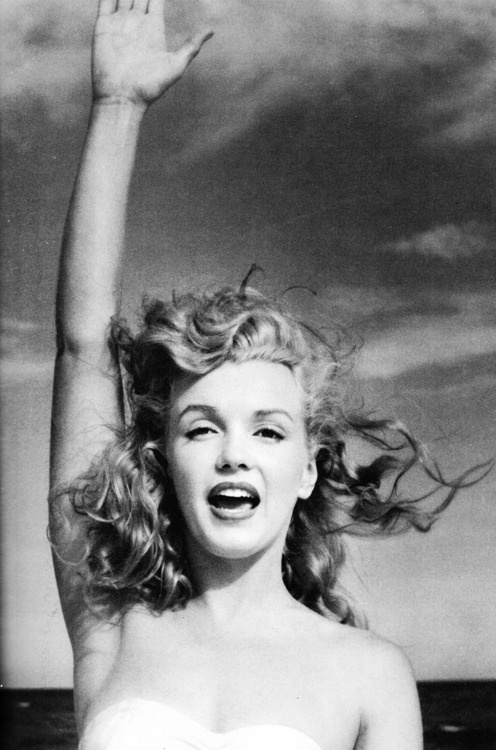 "Goodbye Norma Jeane, we never knew you at all ..."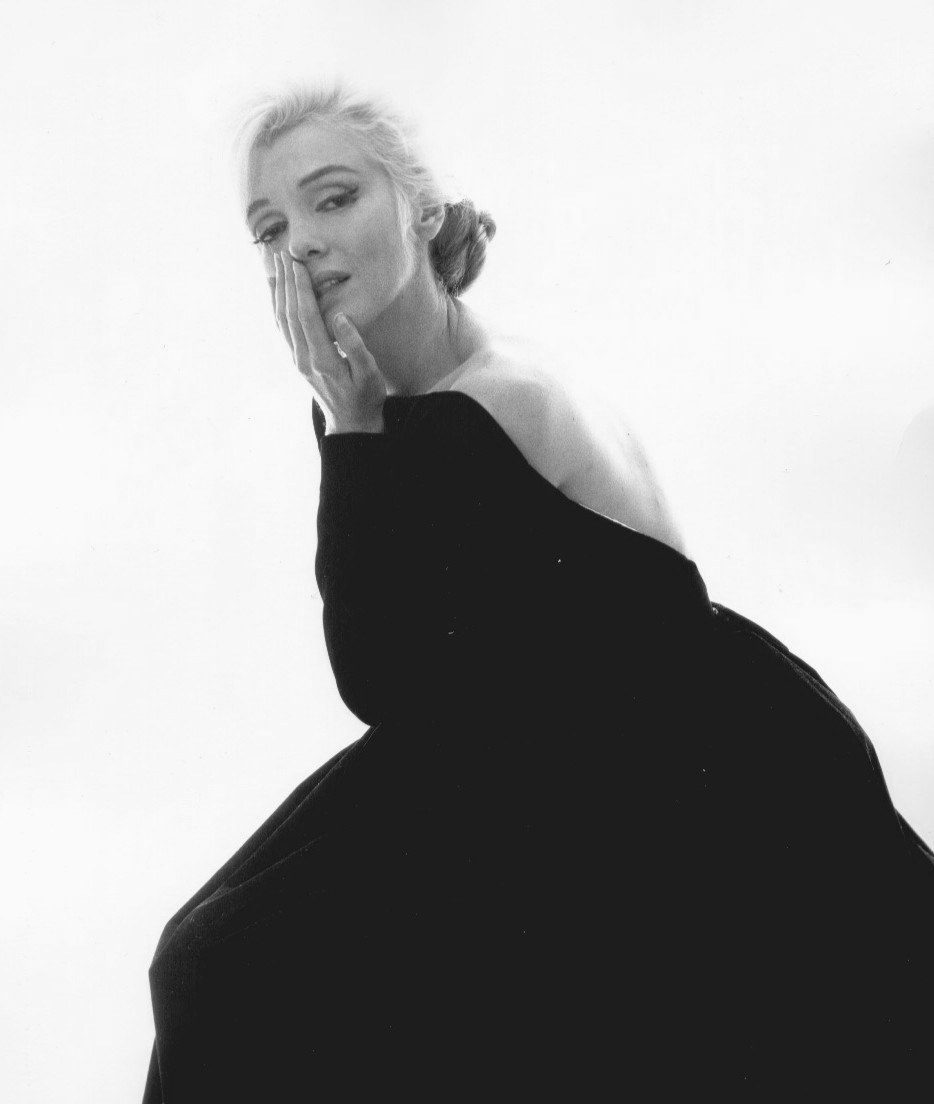 Marilyn Monroe in all her humanity: lovely, contemplative, sad, perhaps griefstricken ...

Related pages: Visions of Beauty, Famous Beauties, Famous Historical Beauties, Famous Courtesans, Famous Ingénues, Famous Hustlers, Famous Pool Sharks, Famous Rogues, Famous Heretics, Famous Hypocrites, Famous Forgers and Frauds, Famous Flops and Flubs, Famous Morons, The Dumbest Things Ever Said, Famous Last Words, Famous Insults, Famous Falsettos, Unmentionables, Visible Panty Line

The HyperTexts