The HyperTexts

Beautiful Middle Eastern Women

Who are the most beautiful Middle Eastern women, and what exactly do we mean by the term? Middle Eastern Women can be Muslim, Christian, Jewish, Arab, Palestinian, Bedouin, Druze, Israeli, Jordanian, Egyptian, Nubian, Persian, Iranian, Iraqi, Syrian, Lebanese, Kurdish, Turkish, Armenian, Tunisian, Moroccan, Libyan, Algerian, Pakistani, Afghani, Indian, Omani, Kuwaiti, Qatari, Saudi Arabian, Somalian, Sikh, Tatar ...

Beautiful women of Middle Eastern origin, extraction or descent with pictures here include: Cher, Hanaa Ben Abdesslem, Isabelle Adjani, Benazir Bhutto, Nazanin Boniadi, Tuba Büyüküstün, Ruby Dhalla, Yamila Diaz-Rahi, Karina Eid, Tara Emad, Hoda Fadel, Myriam Fares, Sethrida Geagea, Meriam George, Yasmeen Ghauri, Omer Goldman, Arwa Gouda, Gigi Hadid, Lisa Halaby aka Queen Noor of Jordan, Imaan Hammam, Mona Abou Hamze, Dina Hayek, Salma Hayek, Anaya Hayes, Anabella Hilal, Nazanin Afshin-Jam, Aysun Kayaci, Mia Khalifa, Lina Khattab, Orly Levy, Aylar Lie, Ayla Malik, Shlomit Malka, Huda Naccache, Yara Naoum, Nour, Queen Rania of Jordan, Bar Refaeli, Shanina Shaik, Irina Shayk, Marielle Beainy Tanios, Princess Amira Al Taweel o

f

Saudi Arabia, Meryem Uzerli, Haifa Wehbe aka Haifa Wahbi, Maya Wind, Dorra Zarrouk and Nawal El Zoghbi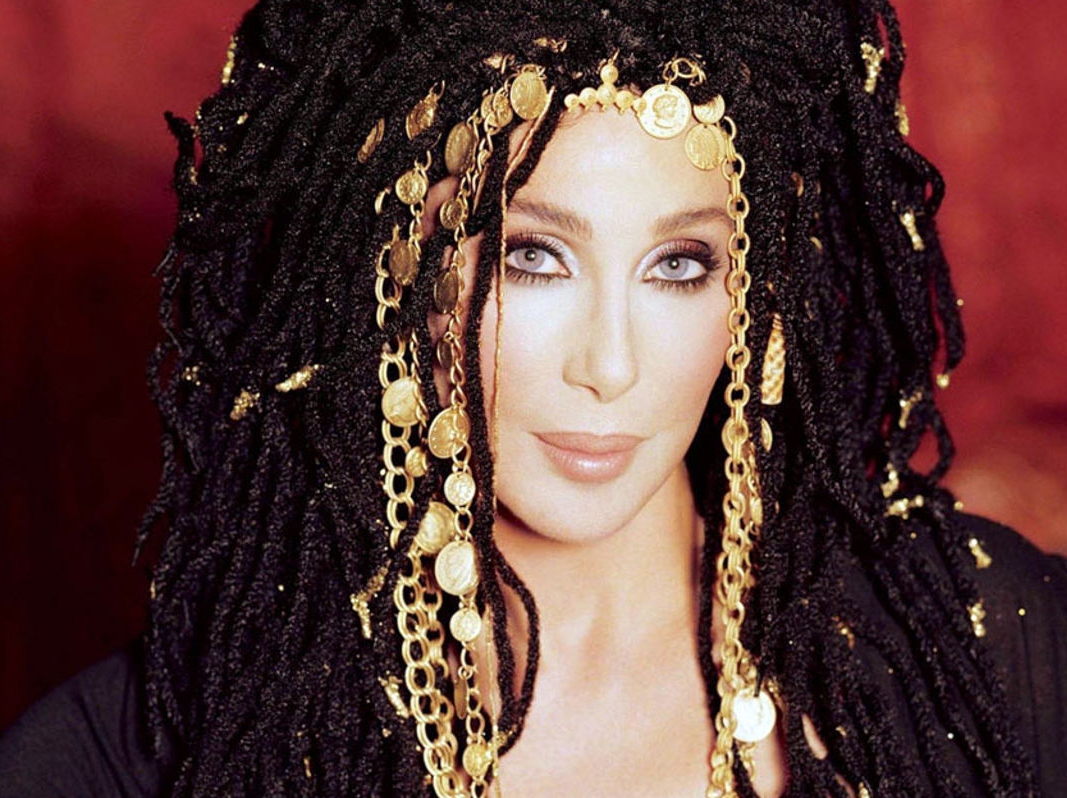 Cher as Cleopatra, the Egyptian queen and consort of Julius Caesar and Marc Antony. Cher was born Cherilyn Sarkisian in El Centro, California. Her father, John Sarkisian, was an Armenian-American, and her mother, Jackie Jean Crouch, was an occasional model and bit-part actress with Irish, English, German, French, Dutch, and Cherokee ancestry.

Eros harrows my heart:
wild winds whipping desolate mountains,
uprooting oaks.
—Sappho, fragment 42, translation by Michael R. Burch




A short transparent frock?
It's just my luck
your lips were made to mock!
—Sappho, fragment 155, translation by Michael R. Burch

Shakira Isabel Mebarak Ripoll is a singer, songwriter, dancer, record producer, choreographer and model. She is the only child of William Mebarak Chadid (Lebanese) and Nidia Ripoll (Colombian). Shakira wrote her first poem, titled "La Rosa De Cristal" ("The Crystal Rose") when she was only four years old. As she was growing up, she was fascinated watching her father writing stories on a typewriter, and asked for one as a Christmas gift. She got a typewriter at the age of seven and has continued writing poetry since then. These poems eventually evolved into songs. When Shakira was two years old, an older half-brother was killed in a motorcycle accident and at the age of eight, Shakira wrote her first song, titled "Tus gafas oscuras" ("Your dark glasses"), which was inspired by her father, who for years wore dark glasses to hide his grief. When Shakira was four, her father took her to a local Middle Eastern restaurant, where Shakira first heard the doumbek, a traditional drum used in Arabic music and which typically accompanied belly dancing. She started dancing on the table, and the experience made her realize that she wanted to be a performer. At school, she says she was known as "the belly dancer girl" because every Friday she would demonstrate the dances she had learned. "That's how I discovered my passion for live performance," she says. When she visited Lebanon as an adult, she said: "I am really proud to be Lebanese, and I have always felt that way, and real proof of that is that I started belly dancing since I was four years old and nobody ever taught me, so definitely it's my DNA, in my blood."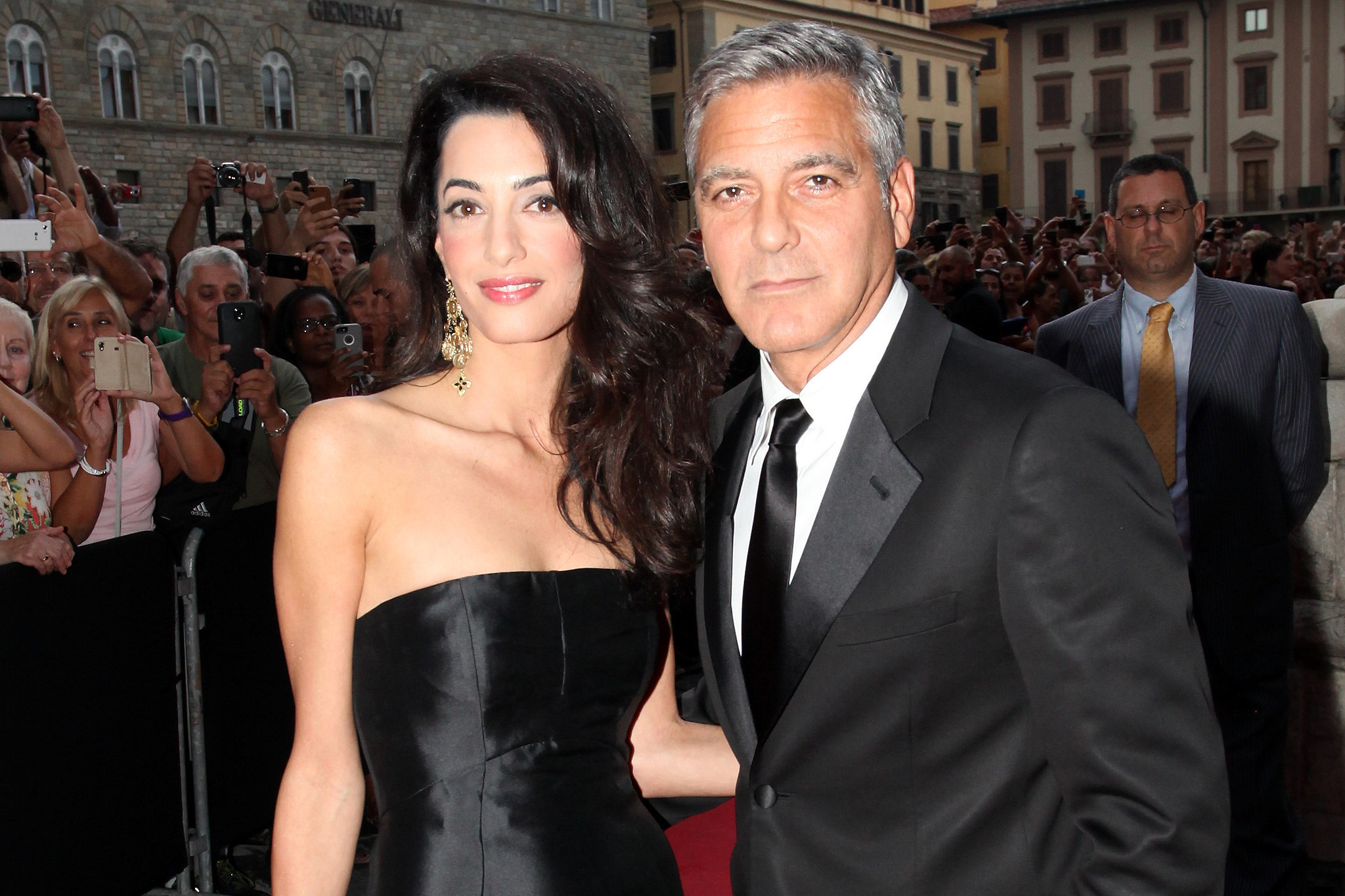 She keeps her scents
in a dressing-case.
And her sense?
In some undiscoverable place.
—Sappho, fragment 156, translation by Michael R. Burch

Amal Ramzi Alamuddin Clooney (above) is a London-based British-Lebanese lawyer, activist, and author. She specializes in international law, criminal law, human rights, and extradition. Her clients include Julian Assange, the founder of WikiLeaks, and former Ukrainian prime minister Yulia Tymoshenko. In September 2014, she married American actor George Clooney.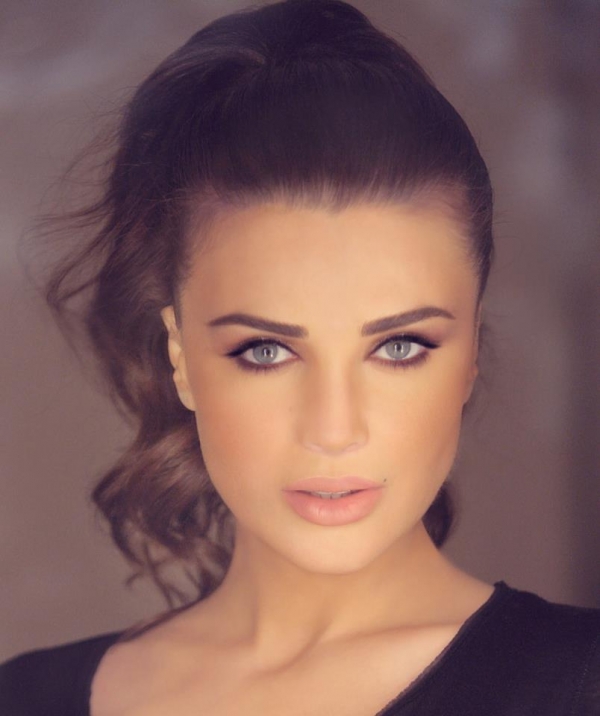 Le Balcon (The Balcony)
by Charles Baudelaire
loose translation by Michael R. Burch

Paramour of memory, ultimate mistress,
source of all pleasure, my only desire;
how can I forget your ecstatic caresses,
the warmth of your breasts by the roaring fire,
paramour of memory, ultimate mistress?

Mona Abou Hamze (above) is a Lebanese talk show host of Druze origin. After taking over the presenting role for the MTV Lebanon show Talk of the Town in 2009, she has made the show one of the most popular in Lebanon and throughout the Middle East. Her show hosts guests from many fields in

cluding

politicians, entertainers, athletes, poets and artists. She won a Melody Award for best presenter in 2009, 2010, and 2011. Talk of the Town was named the best Lebanese TV show in 2011. Showing off her creative side, Abou Hamze released a poetry book entitled Bila Hakaeb in 2009. The book earned acclaim among major newspapers and magazines, such as Al Safir, Annahar, Al Mustakbal and Dubai Al Thakafia. In 2012, CEO Middle East Journals named Mona Abou Hamze as one of the 100 Most Powerful Arab Women, describing her as "a pop culture superstar."


That enticing girl's clinging dresses
leave me trembling, overcome by happiness,
as once, when I saw the Goddess in my prayers

eclipsing
Cyprus.
—Sappho, fragment 22, translation by Michael R. Burch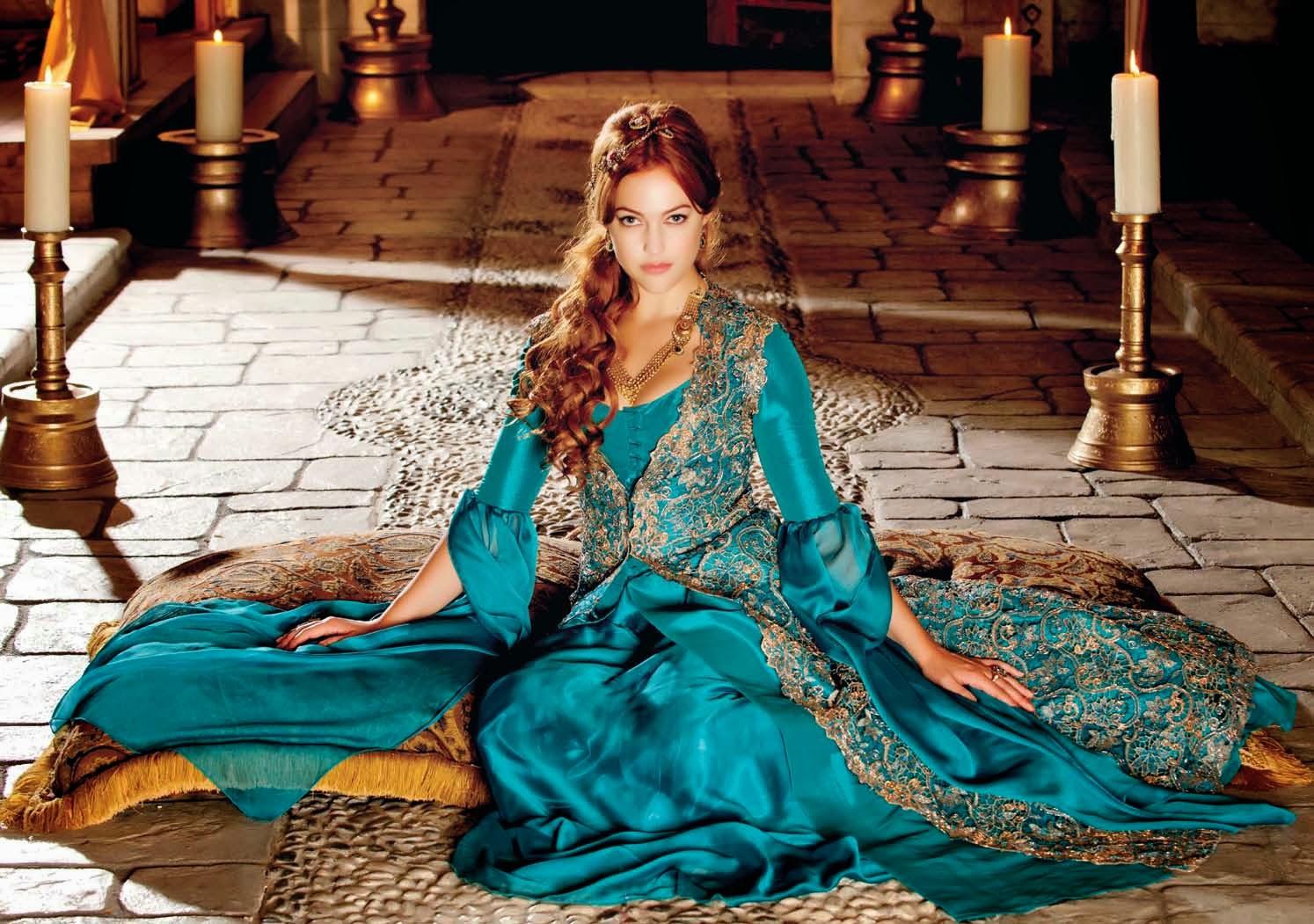 Meryem Uzerli (above) is an actress and model who has a German mother and a Turkish father.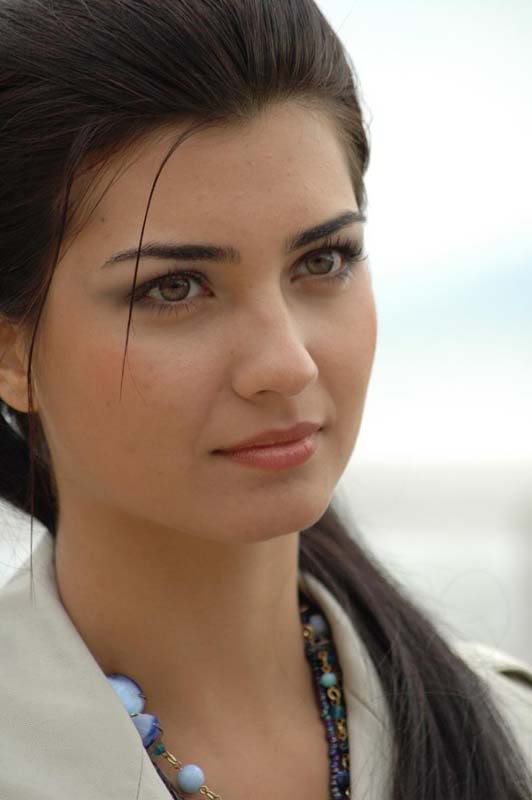 Excerpt from "Love Sonnet XI"
by Pablo Neruda

I want to eat your skin like a whole almond.
I want to eat the fleeting shade of your lashes.

Tuba Büyüküstün is a lovely Turkish actress.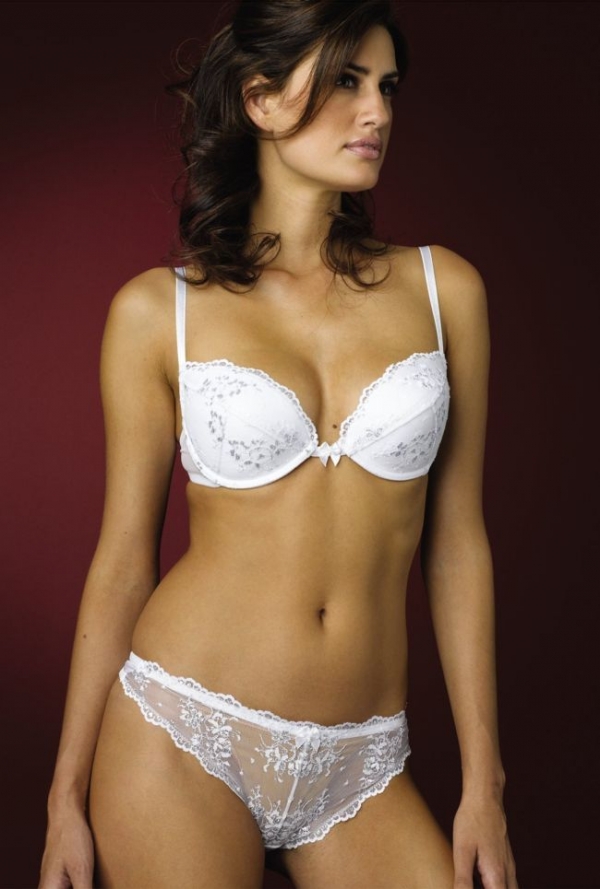 Yamila Diaz-Rahi is of Lebanese and Spanish descent. She has modeled for Sports Illustrated, Victoria's Secret, Glamour and other high-fashion affairs.

Upon Julia's Clothes
by Robert Herrick

Whenas in silks my Julia goes,
Then, then, methinks, how sweetly flows
The liquefaction of her clothes.

Next, when I cast mine eyes and see
That brave vibration each way free,
Oh, how that glittering taketh me!




Palestinian-American model Gigi Hadid (above).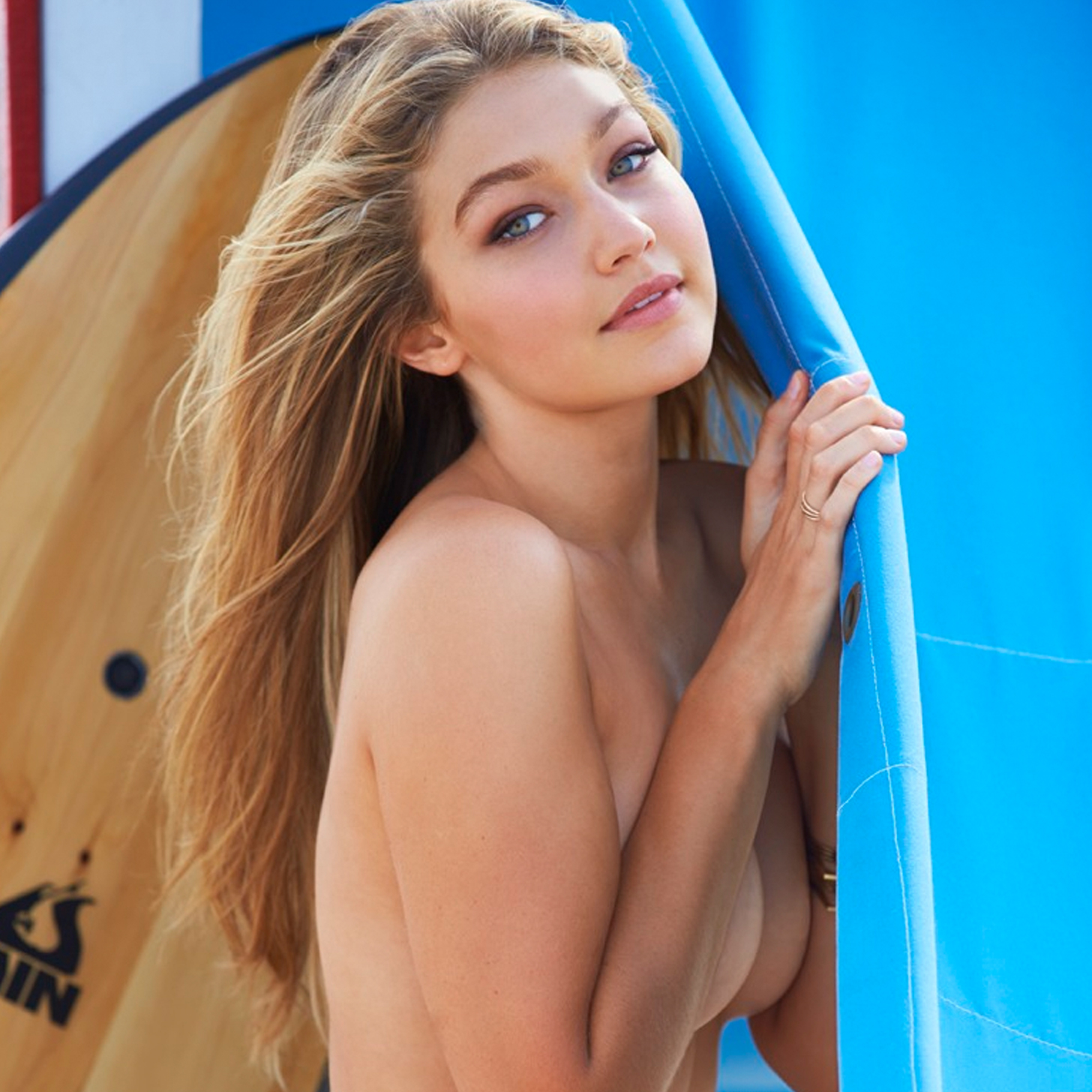 Jelena Noura Hadid (above), better known as Gigi Hadid, is a Palestinian-American supermodel who has appeared in Vogue, Elle and Sports Illustrated. She was also the face of Guess in 2012. Her father is Palestinian and her mother is a former Dutch model, Yolanda Foster.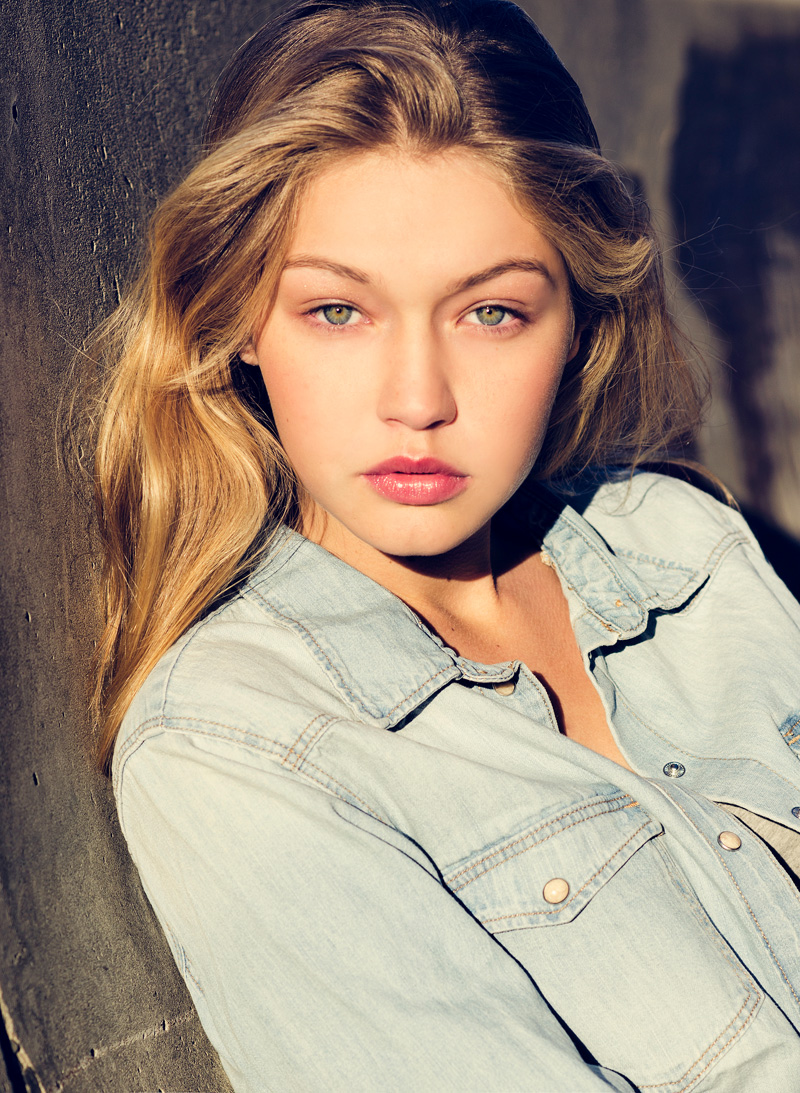 Gigi Hadid (above), simply stunning.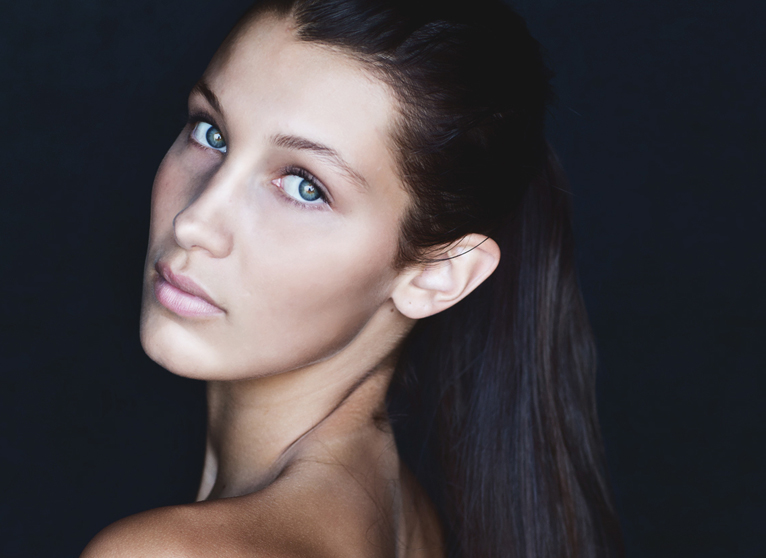 Isabella "Bella" Hadid is Gigi Hadid's sister.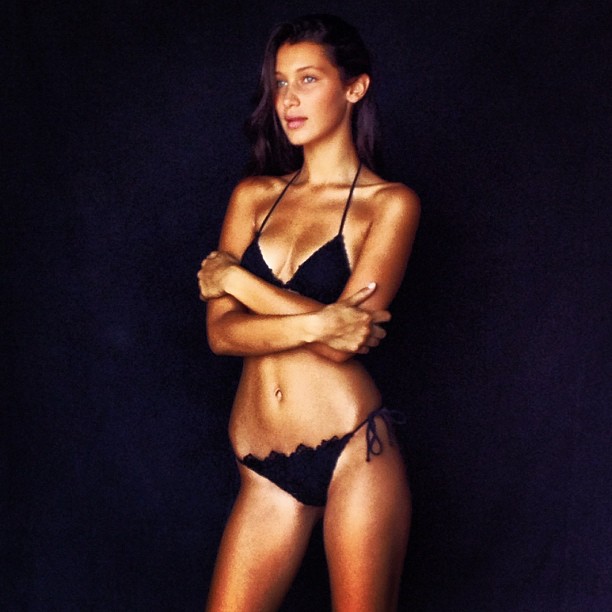 Bella Hadid (above).

Nurgül Yeşilçay i

s a

Turkish actress and model.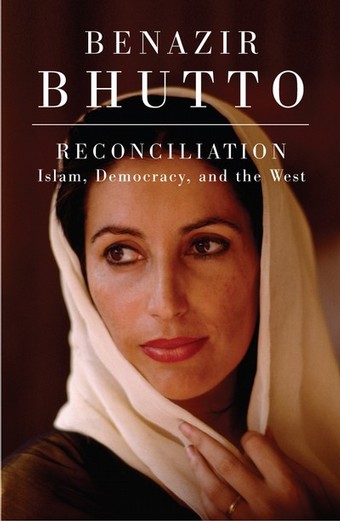 Benazir Bhutto (above) was the prime minister of Pakistan, and the first female leader of a Muslim country. No pushover, she was known as the "Iron Lady."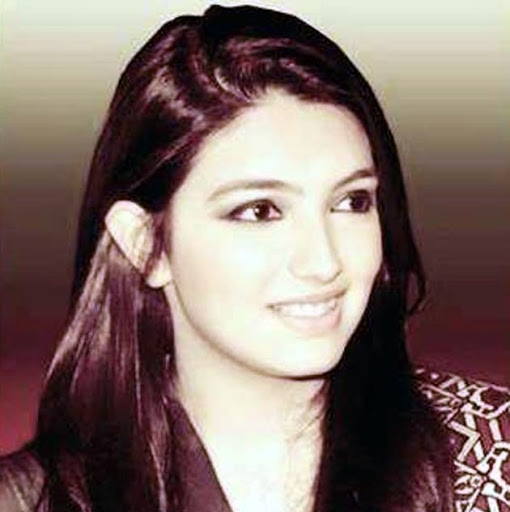 Asifa Bhutto Zardari (above) is the daughter of Benazir Bhutto.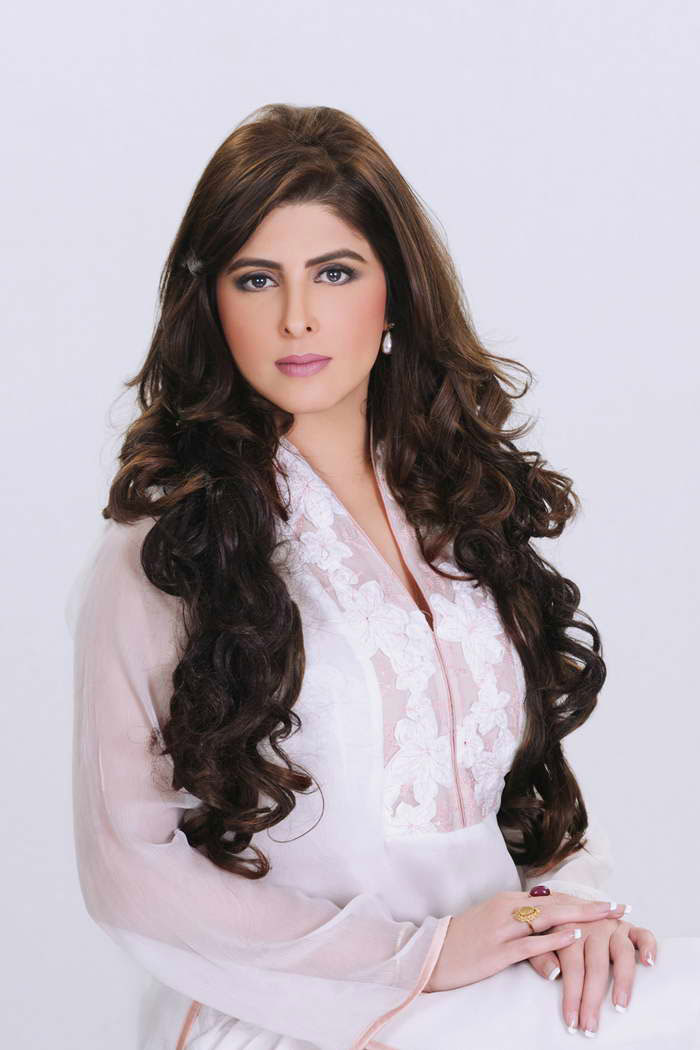 Ayla Malik (above) is a Pakistani politician and journalist.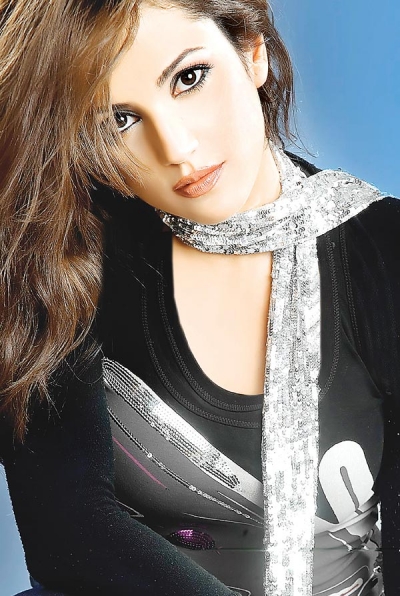 Dorra Zarrouk (above) is a Tunisian actress.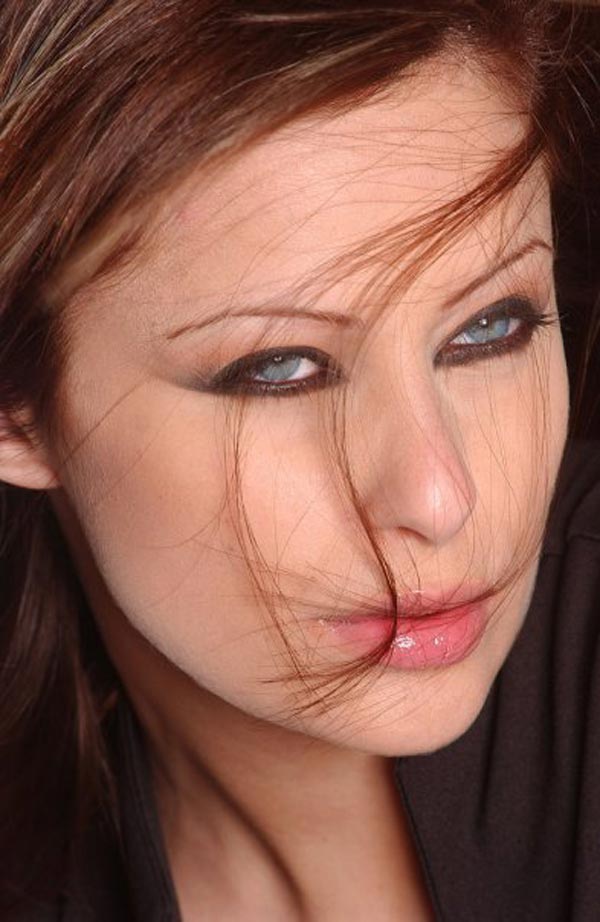 Marielle Beainy Tanios (above) i

s an absolutely gorgeous

Lebanese TV presenter.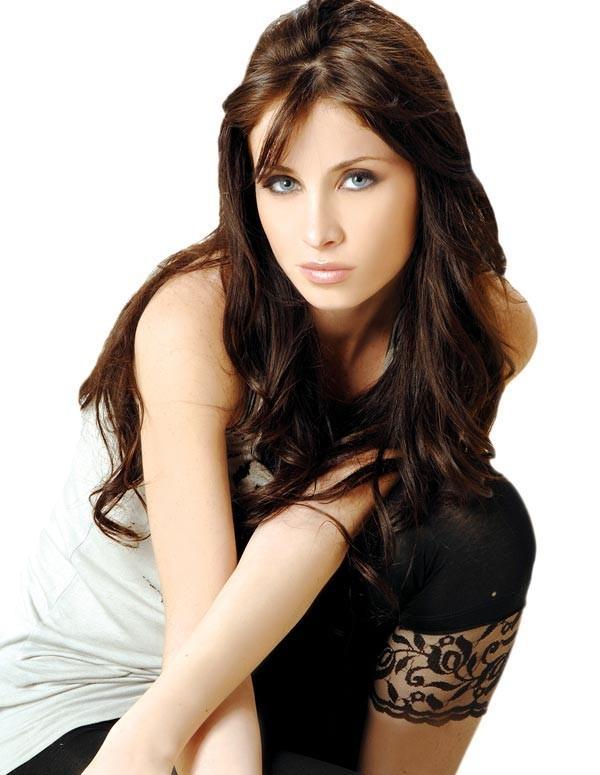 Anabella Hilal (above) is a stunning Lebanese model and TV actress.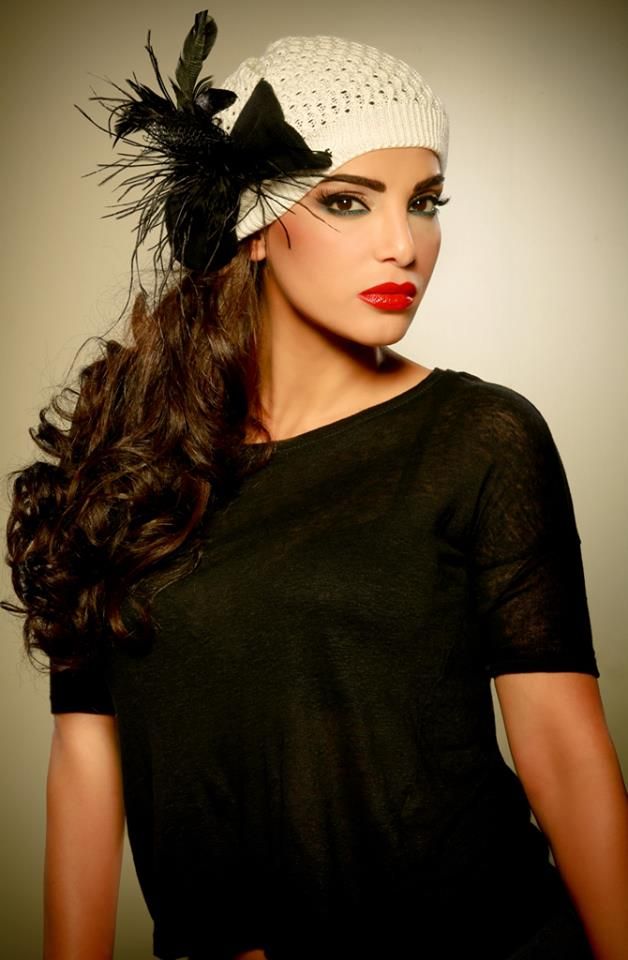 Dina Hayek (above) is a popular Lebanese singer. Her father is Lebanese and her mother is Syrian.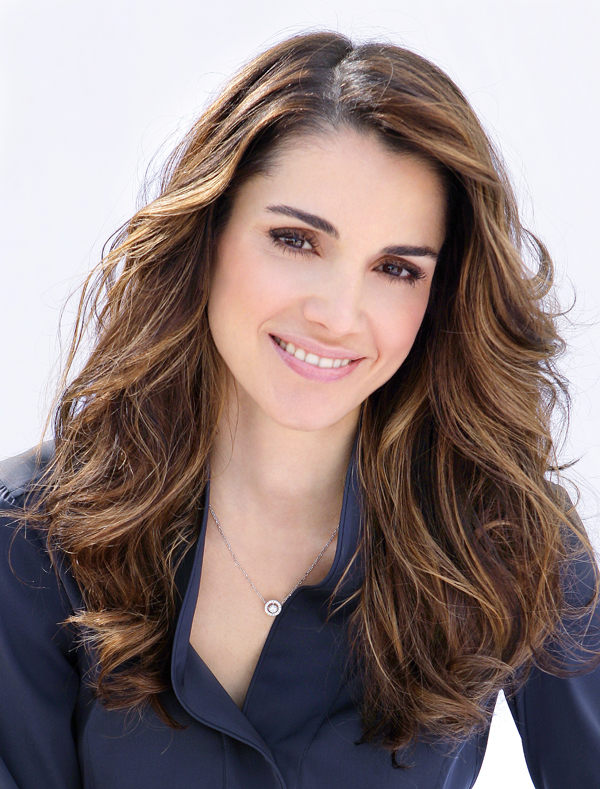 Jordan's Queen Rania Al Abdullah (above) is more than royalty, and more than just another pretty face. Queen Rania is intelligent, outspoken and passionate about her philanthropic causes. She has pushed for education reform in her country and is a vocal supporter of women's rights.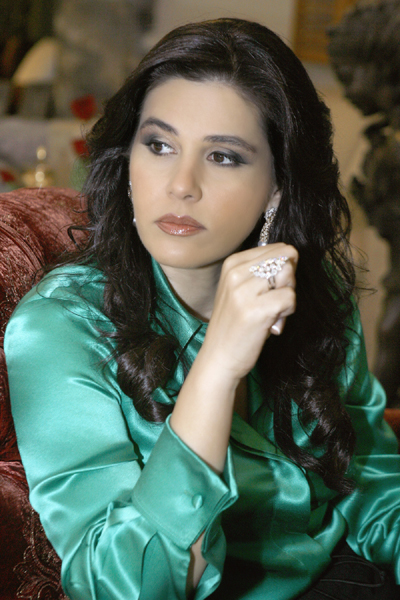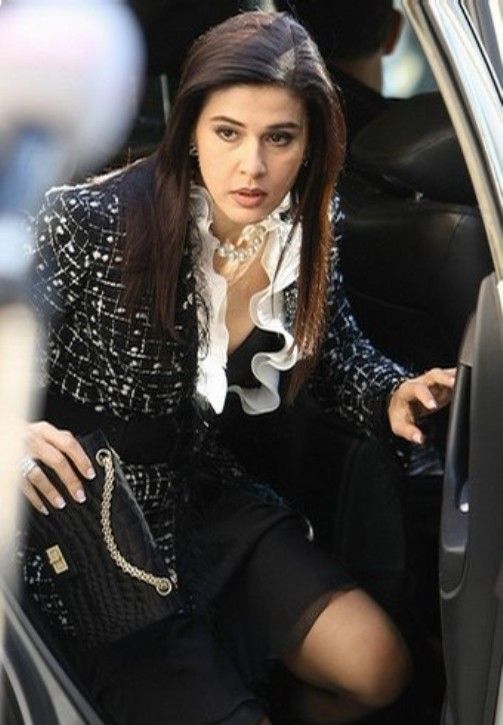 Sethrida Geagea (above) is a Labanese Maronite politician. She has a BS in political science from the Lebanese American University. She has been a leader in Lebanon's fight against Syrian oppression.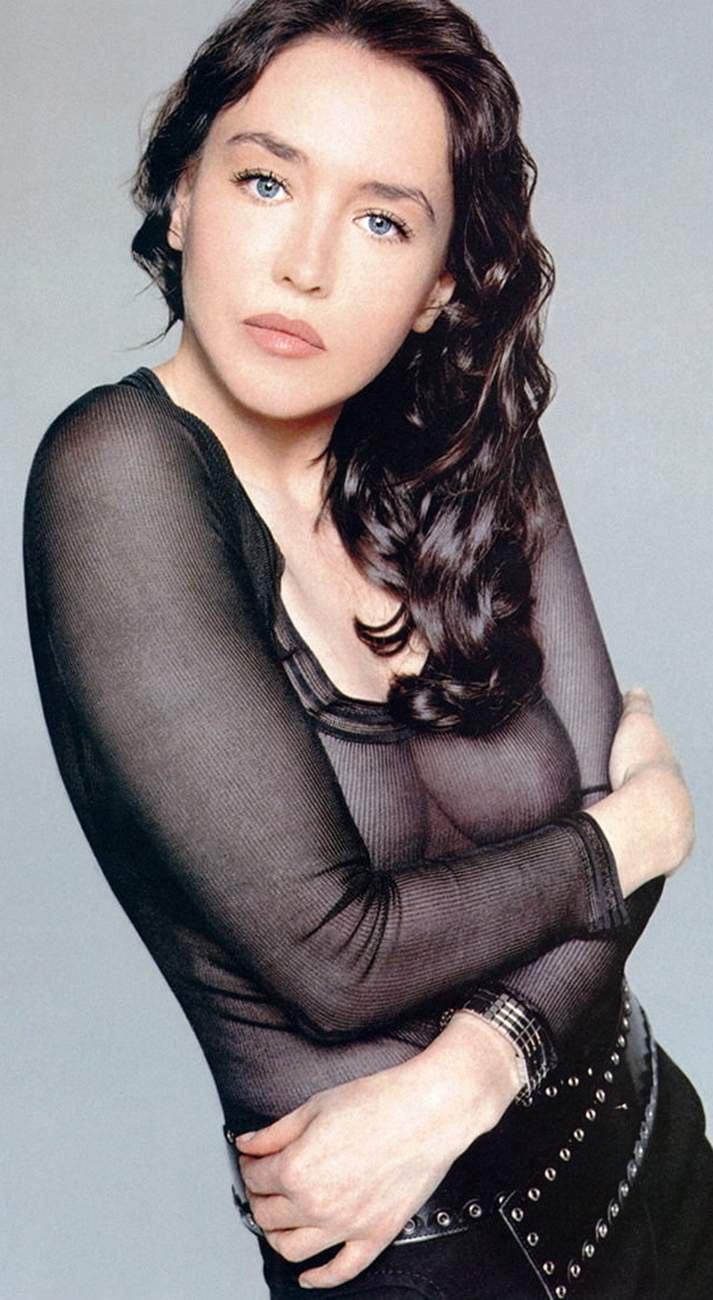 Isabelle Adjani (above) is the daughter of a German mother and an Algerian Muslim father. At age 20, she was the youngest actress to be nominated for an Academy Award. Her full name is Isabelle Yasmina Adjani.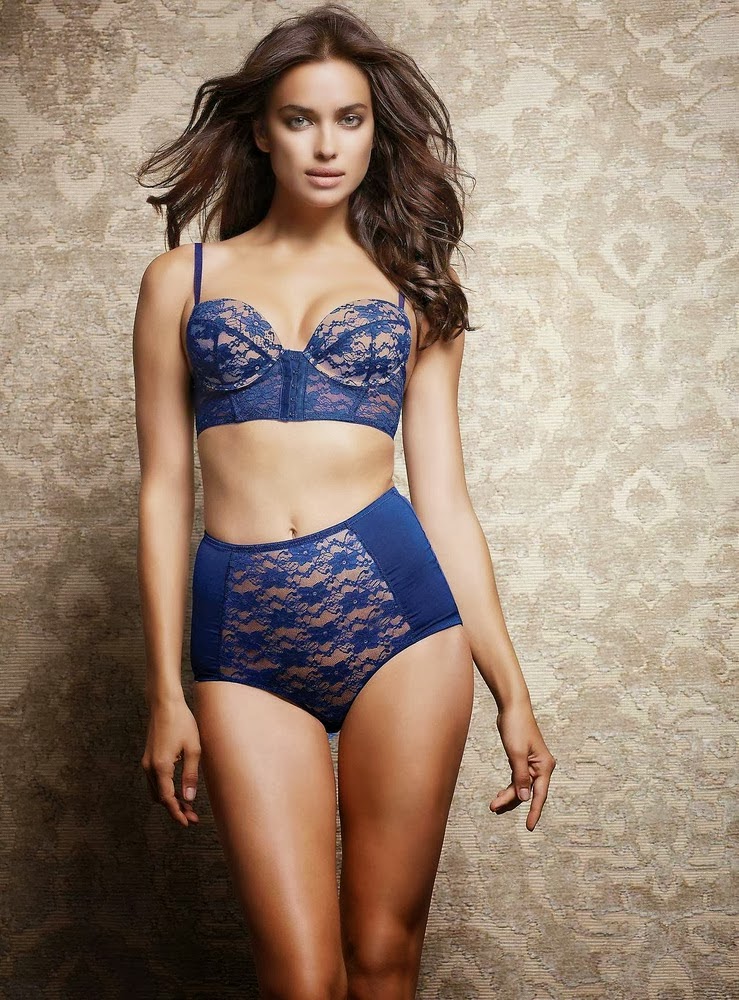 Irina Shayk (above) is a Russian model of Tatar (Turkish) descent on her father's side, and says that she gets her dark good looks from him. Her last name is also spelled Sheik. She was the cover model for the 2011 Sports Illustrated swimsuit issue and has also modeled for Victoria's Secret.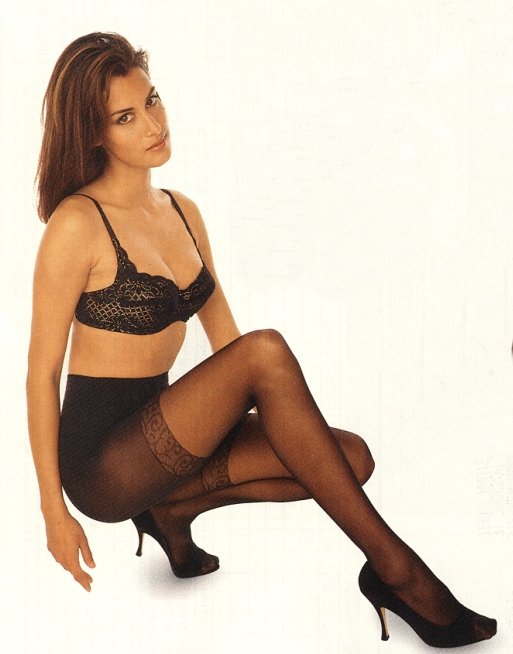 Yasmeen Ghauri (above) has a German mother, a Pakistani father, and has modeled for Victoria's Secret and other high-profile fashion companies. She was discovered at a McDonald's!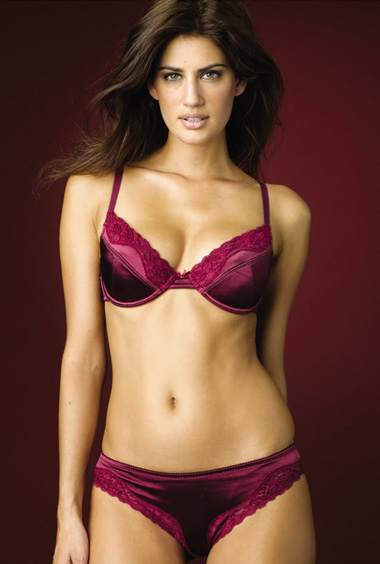 Hoda Fadel (above) is a Lebanese model, entrepreneur and broadcaster. In 2008, Fadel covered the celebrity health and beauty beat as one of the hosts of Ghazl El Banat (aka Candy Girls) for Rotana Music TV. She cemented her status as a party girl earlier this year when she and her sister Fida danced topless in the Black Rock Desert of Nevada at Burning Man '09. Her sister Fida Fadel is also a model.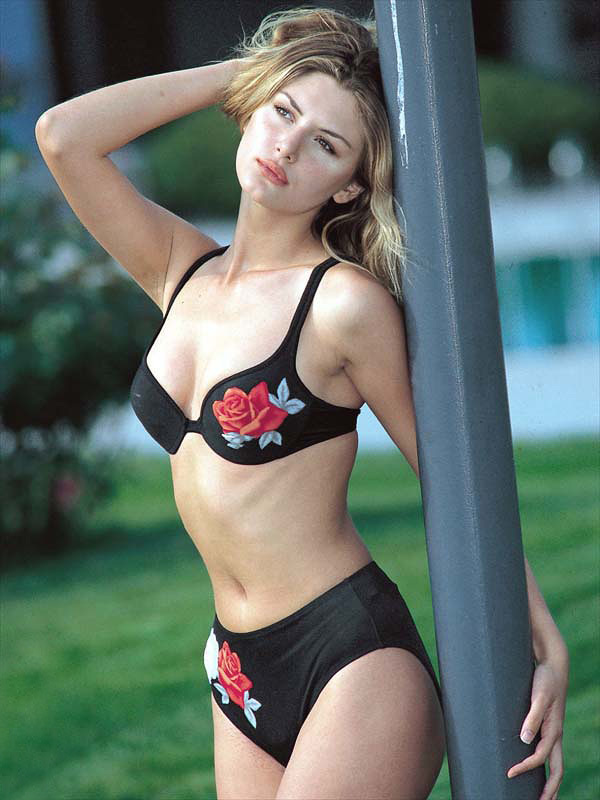 Aysun Kayaci (above) is a Turkish model.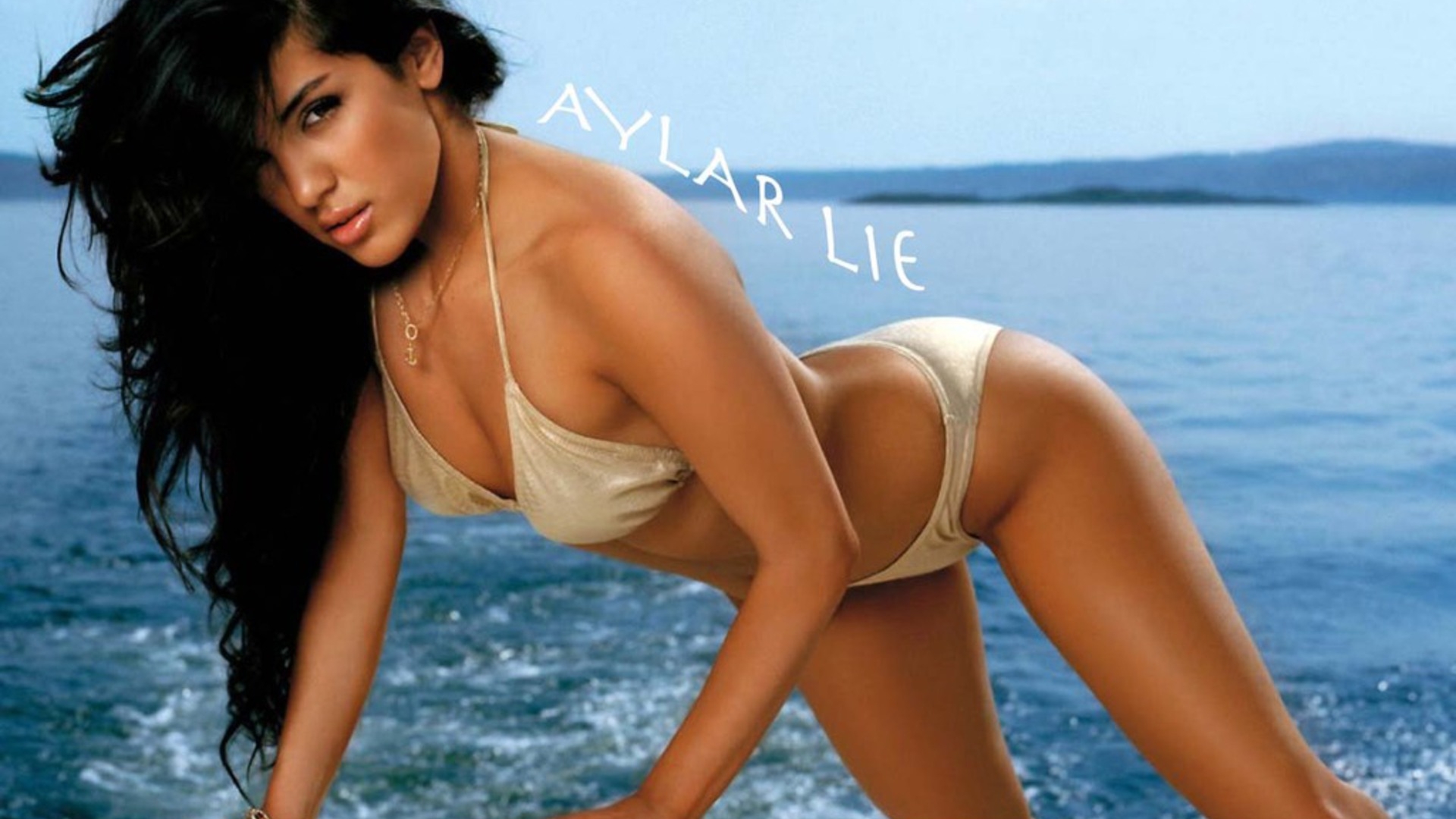 Aylar Lie (above) was born in Tehran. She is of Iranian origin and was raised by Norwegian and Iranian foster parents. She competed at the Miss Norway pageant in 2004, but was disqualified from the contest when it was discovered that she had starred in adult films.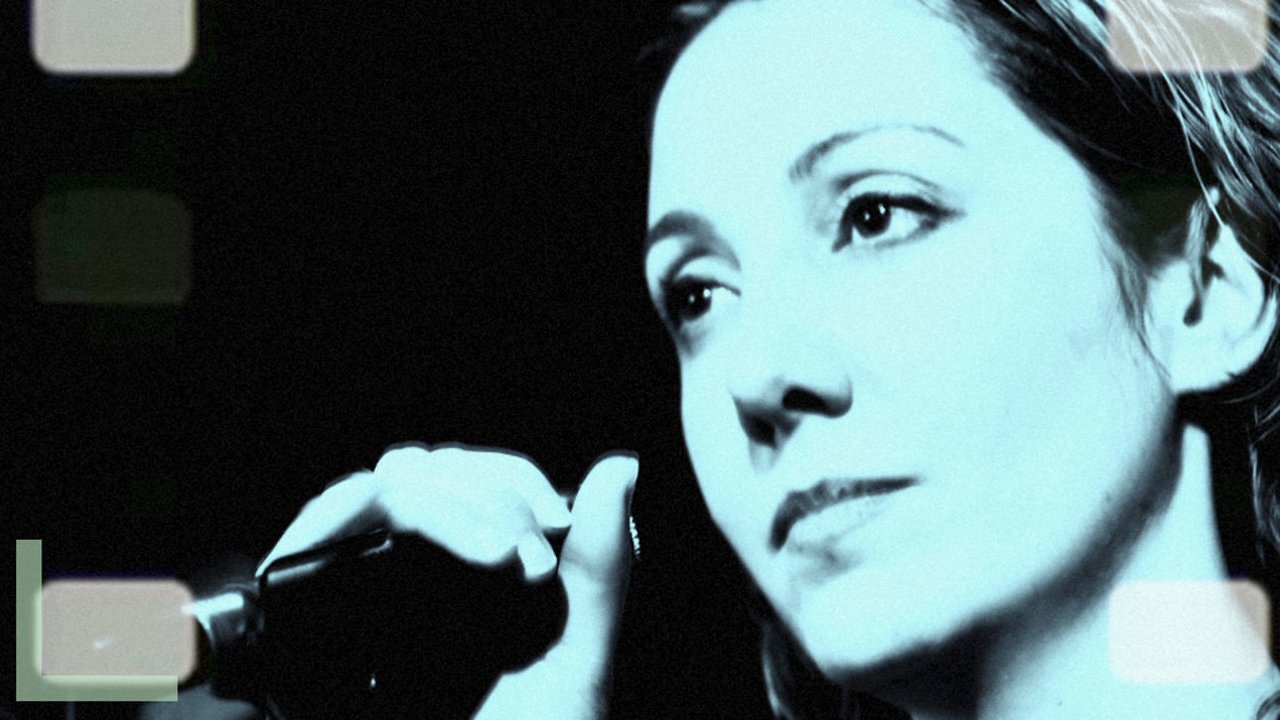 Pardis C. Sabeti (above) was born in Tehran, Iran. She's a computational biologist, medical geneticist and evolutionary geneticist. She developed a bioinformatic statistical method which identifies sections of the genome that have been subject to natural selection and an algorithm which explains the effects of genetics on the evolution of disease. In 2014, Sabeti headed a group which used advanced genomic sequencing technology to identify a single point of infection from an animal reservoir to a human in the Ebola outbreak in West Africa. Sabeti is an associate professor in the Center for Systems Biology and Department of Organismic and Evolutionary Biology at Harvard University, is on the faculty of the Center for Communicable Disease Dynamics at the Harvard School of Public Health, and is a senior associate member at the Broad Institute. Sabeti also is the current host of the educational series Against All Odds: Inside Statistics sponsored by Annenberg Learner. Sabeti was the 2012 recipient of Smithsonian magazine's American Ingenuity Award in the Natural Sciences category. The Smithsonian called her "the Rollerblading Rock Star Scientist of Harvard." Oh, and she's also the lead singer and bass player in the indie rock band Thousand Days, which has released four albums.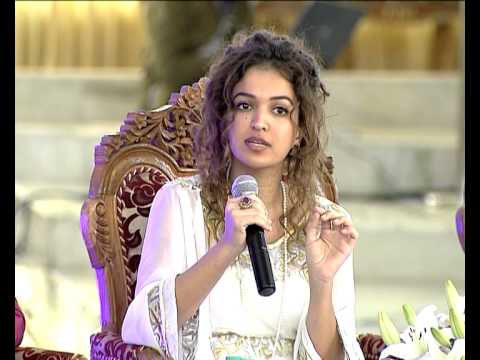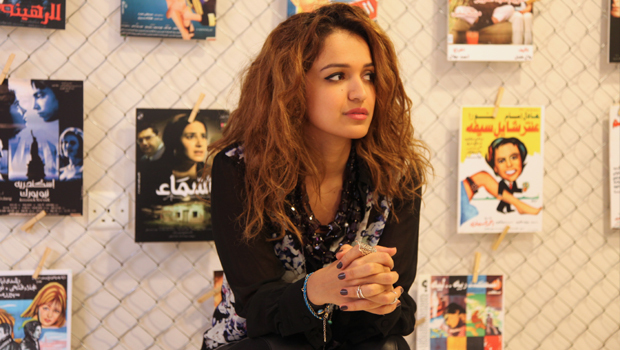 Hind al-Fayez (above) is a Jordanian politician. She was elected to Jordan's House of Representatives for the Central Badia district in 2013.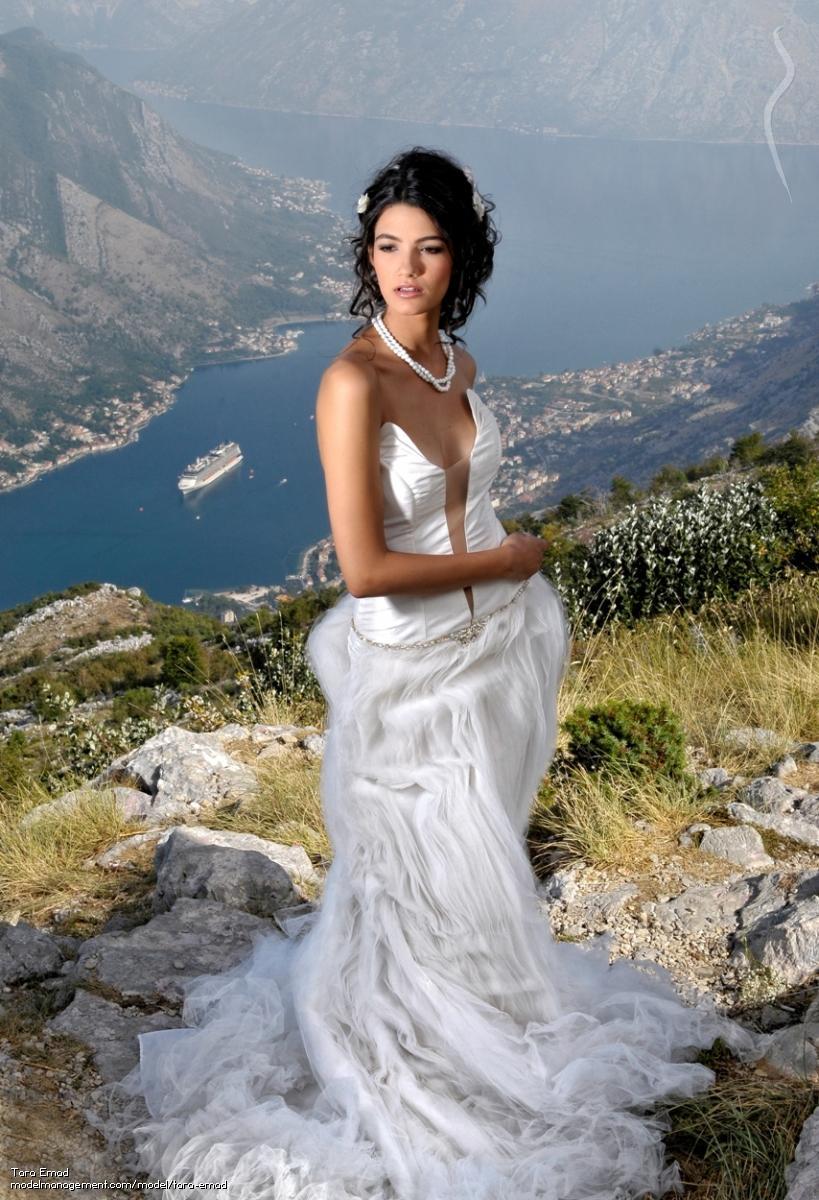 Tara Emad epitomizes natural Egyptian beauty. She has a fresh face and an innocent look that helped her get nominated for Miss Teen Egypt in 2010. Since then she has been a fashion staple on catwalks and in magazines throughout the world. She is also developing an acting career.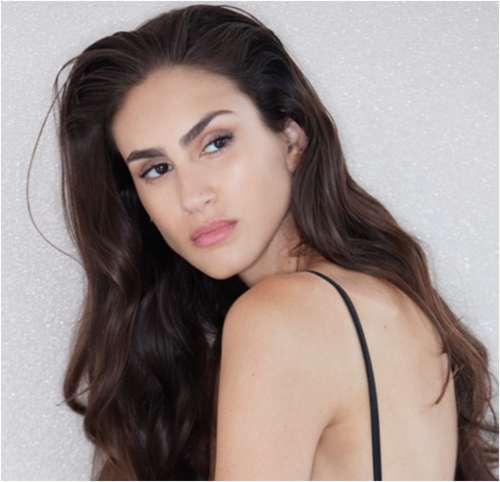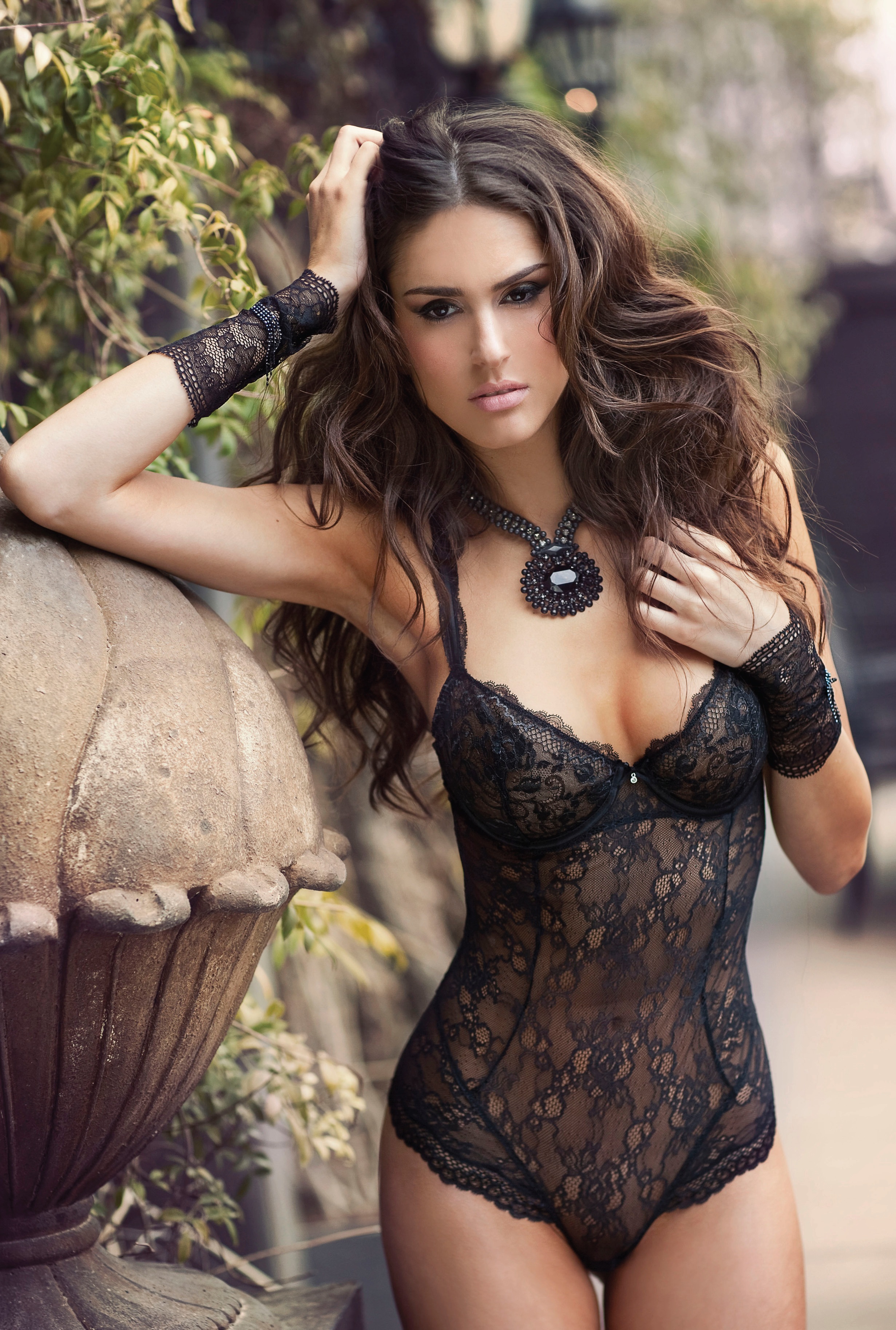 Palestinian model Huda Naccache (above) was the first model to appear in a bikini on the cover of an Arab magazine, Lilac, in 2011. She proves that Middle Eastern women don't have to be blushing violets!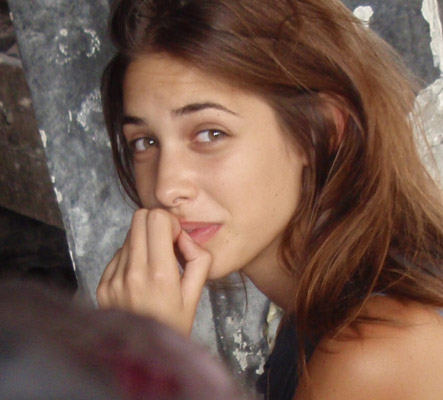 Omer Goldman Granot (above) is the daughter of Naftali Granot, a former deputy head of Mossad, an Israeli intelligence service similar to the CIA. In addition to her arresting supermodel-like looks, she is a member of the Shministim, a group of young Israeli conscientious objectors or "refuseniks" who refuse to serve in Israel's army after they graduate from high school. Goldman opposes Israel's military occupation of Palestine and its brutal repression of the Palestinian people. She says, by way of explanation: "In Israel, after you finish high school, you have to join the army immediately ... When it was my time to join the Israeli army, I refused, because I am against the fact that the Israeli army is occupying the Palestinian territories and the Palestinian people. I won't take part in a system that commits war crimes and crimes against humanity ... Anyone who uses violence is wrong. But our country, which claims to be democratic, and the IDF, which is supposed to be human, act exactly like Hamas, a terrorist organization. The IDF bombs innocent people; it's a terrorist organization, but no one calls it that. We are hurting innocent people; we are acting like a terrorist organization."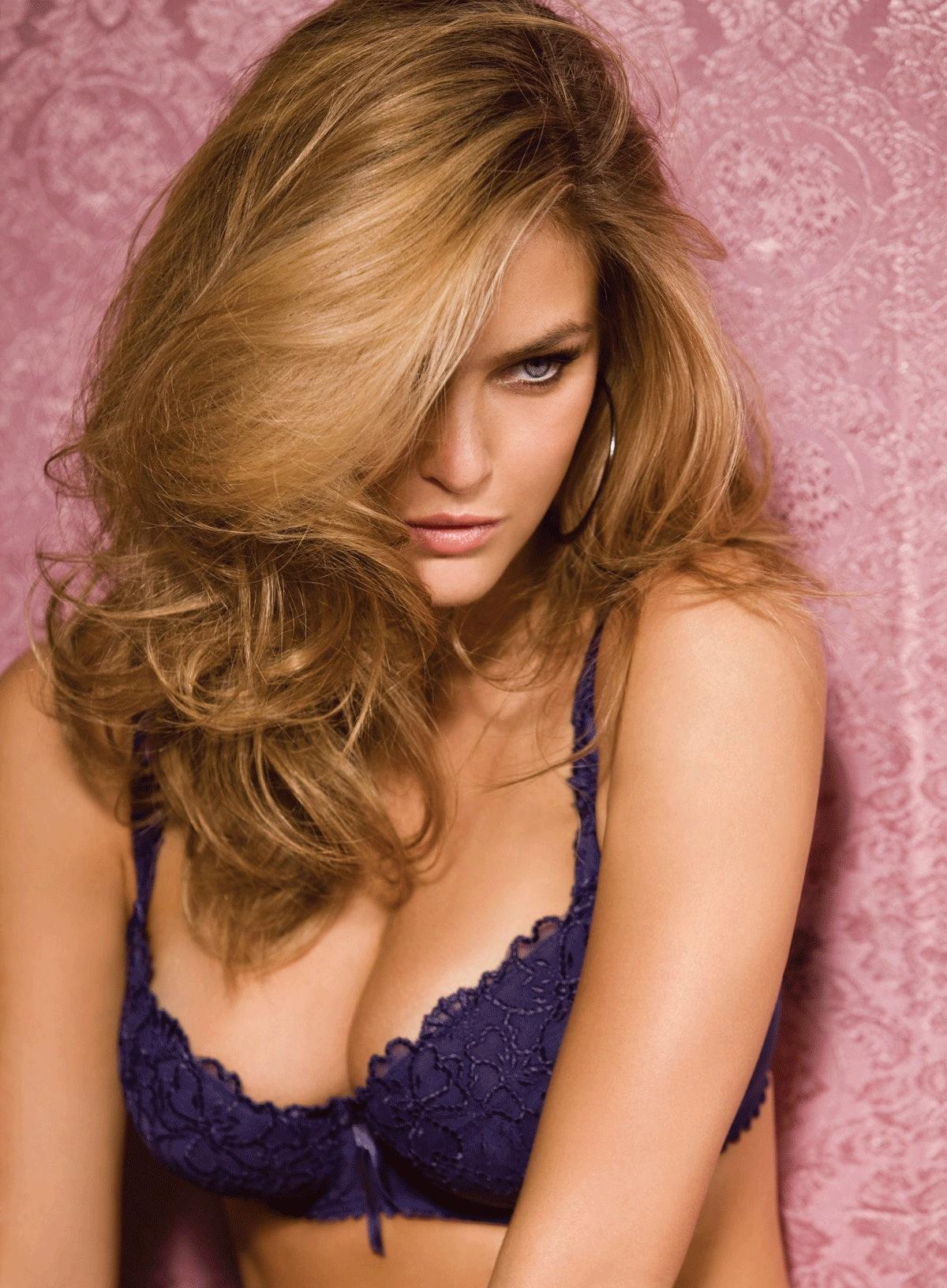 Bar Refaeli (above) doesn't just look like a supermodel ... she is a supermodel. Like Omer Goldman Granot, she refused to serve in the IDF, but for a more pragmatic reason. She married a family friend in 2004, then divorced him soon afterward in order to avoid serving in the Israeli military. In a compromise to avoid potential boycotts of companies Refaeli works with, she agreed to visit injured IDF soldiers on visits to Israel and, ironically, to encourage enlistment in the IDF!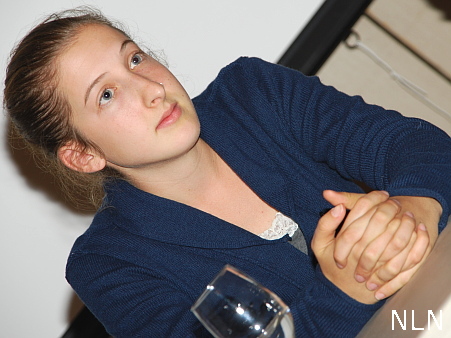 Maya Yechieli Wind (above) is a third Israeli refusenik, and a beautiful angel of peace. S

he

grew up in Jerusalem during the second Intifada. Her first experience with conflict resolution was at age fifteen! Later she became involved in various co-existence initiatives in the West Bank. She joined the Shministim in December 2008, refusing to serve in the IDF. As a result, she spent several weeks in detention, then forty days in a military prison. Today she works for Rabbis for Human Rights, the Israeli Committee Against House Demolitions and New Profile, a feminist peace movement.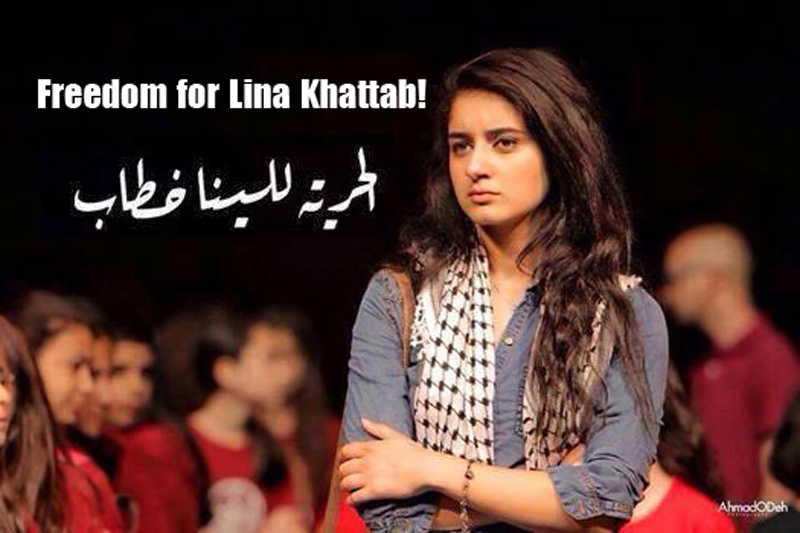 Lina Khattab

is a Palestinian

first-year media student at Bir Zeit University and a beautiful dancer in the El-Funoun cultural dance troupe. She was arrested during a march by Bir Zeit University students to Ofer military prison. She is one of a number of Palestinian students who have been arrested and imprisoned in an Israeli attempt to clamp down on Palestinians organizing through student unions and protest groups. Lina is being held without charges, and allegedly "investigated" on the bogus suspicion of "throwing stones," an allegation used freely by Israeli military courts against Palestinians who demand their rights through nonviolent civil protest.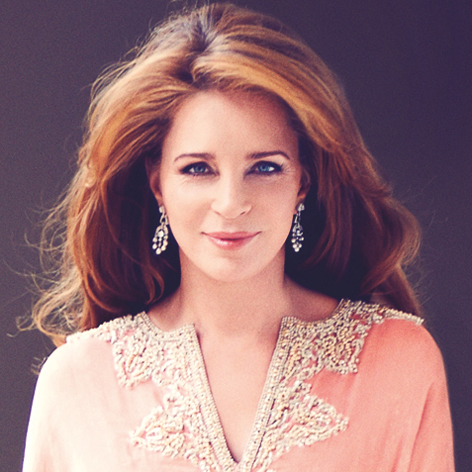 Lisa Halaby (above) is better known as Queen Noor of Jordan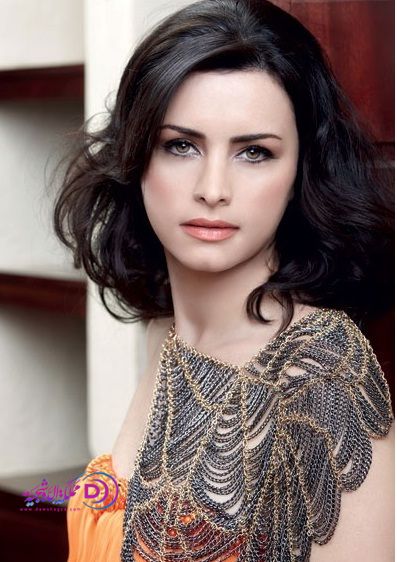 Nour (above) is a Lebanese actress.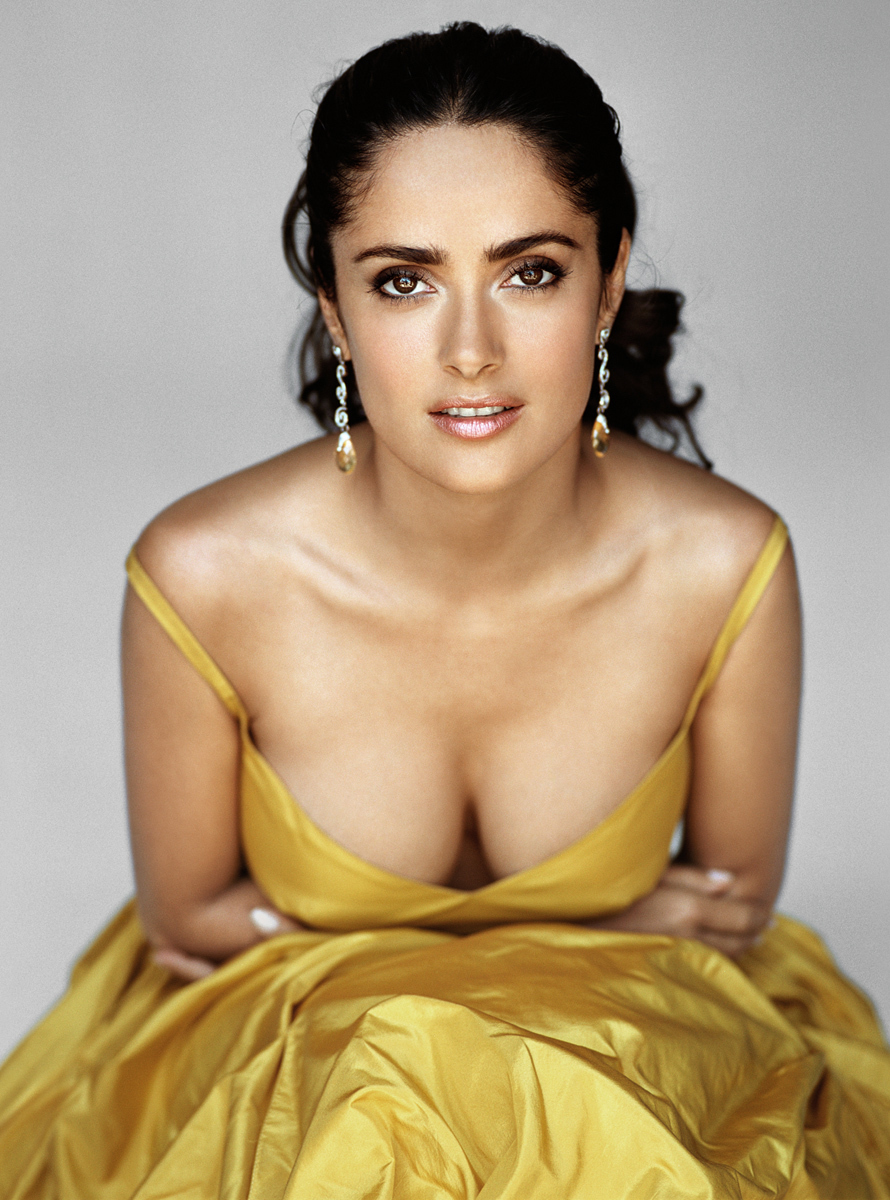 Salma Hayek (above) is of Lebanese and Spanish ancestry. "Salma" means "peace" or "calm" in Arabic.




Nazanin Afshin-Jam (above) was born in Tehran, Iran. She is a former Miss World Canada and Miss World Americas winner and Miss World first runner-up, and has been an advocate for human rights in her role as president and co-founder of Stop Child Executions. She immigrated to Canada with her family in 1981. She is married to Peter MacKay, as of 2013, Canada's Minister of Justice and Attorney General of Canada.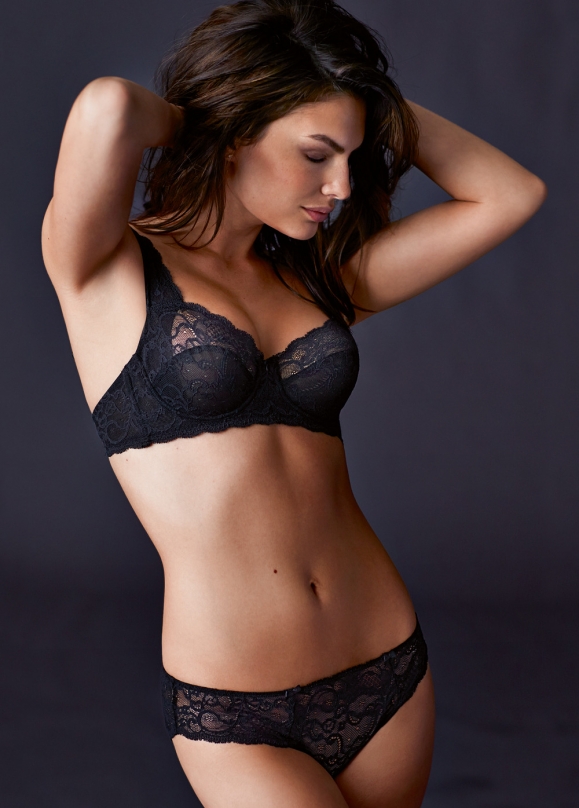 Shlomit Malka (above) is an Israeli model.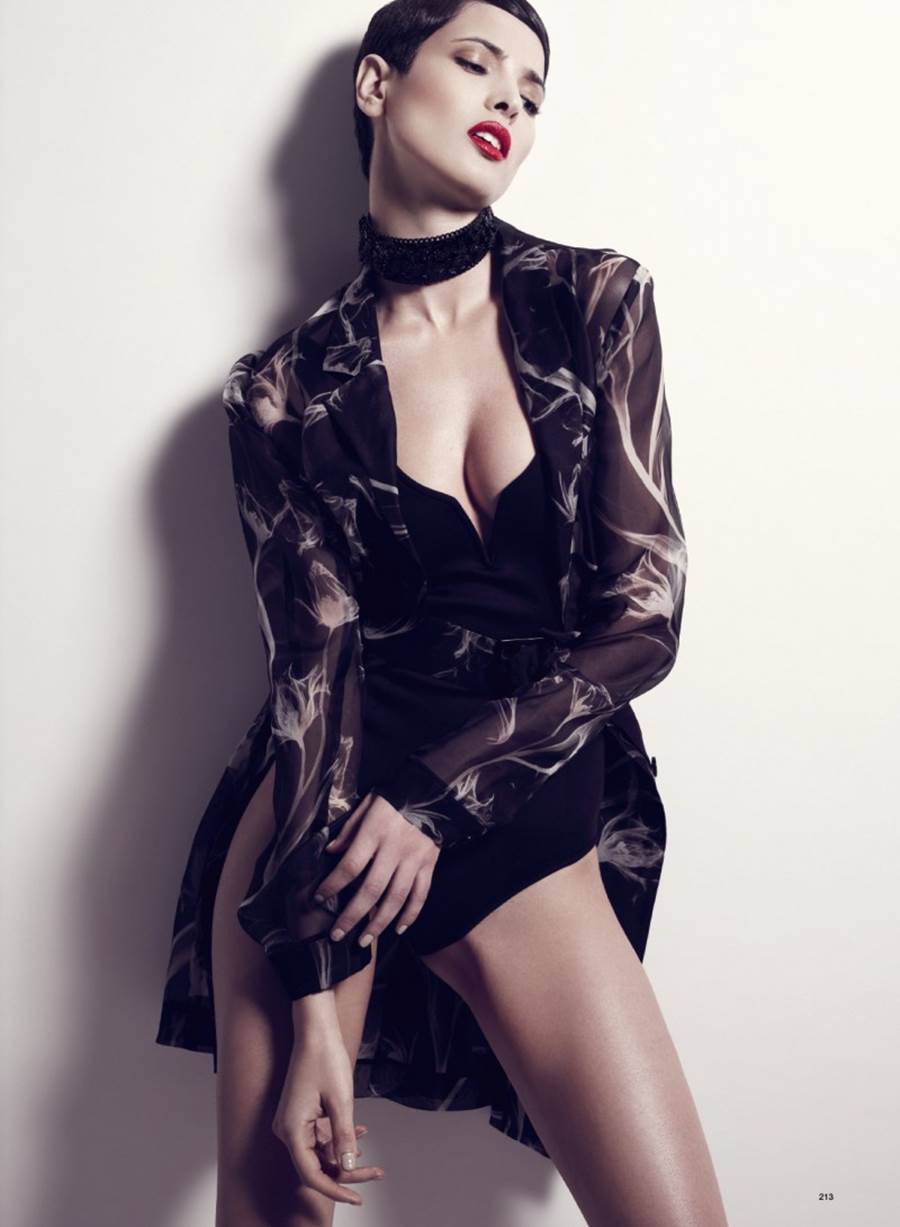 Hanaa Ben Abdesslem (above) is a Tunisian model and the first-ever Muslim face of Lancome. She was born into a conservative Muslim family, but at age five would pretend to be parading down a catwalk. Her family has supported her work as a model.




Imaan Hammam (above) is a Dutch fashion model of Moroccan and Egyptian descent.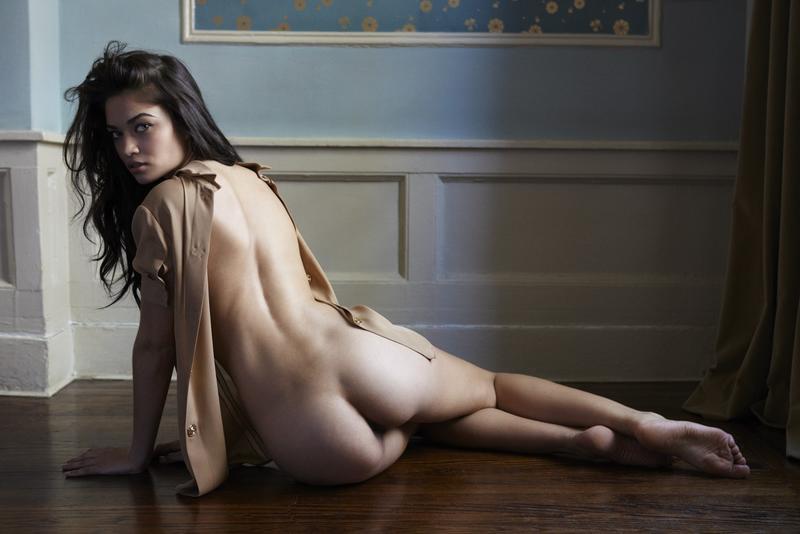 Shanina Shaik (above) is a model from Melbourne, Australia. Her mother is of Lithuanian and Australian heritage, while her father is of Pakistani and Saudi Arabian descent.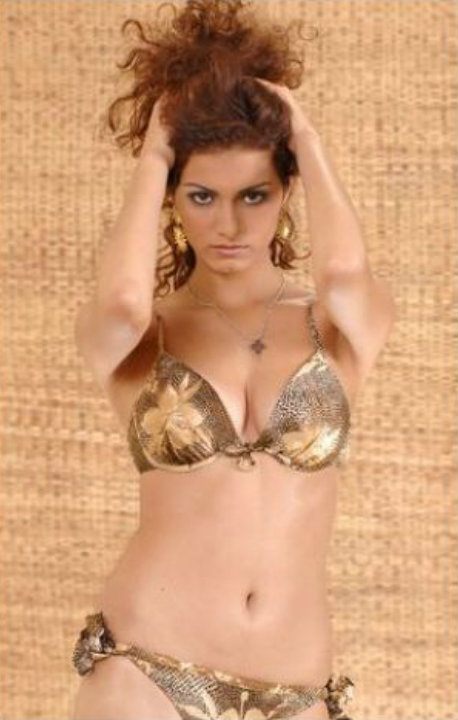 Meriam George (above) is an Egyptian beauty. At the tender age of 18 she was crowned Miss Egypt in 2005. She went on to represent Egypt in the Miss Universe and Miss Earth pageants. She was also a semifinalist in the Miss Intercontinental contest and has since appeared in numerous magazine and television ads.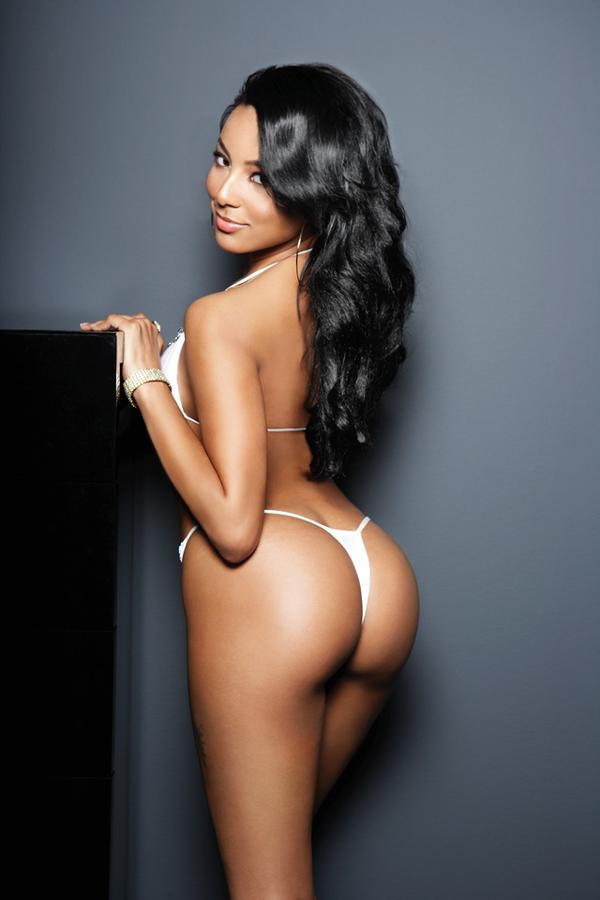 Anaya Hayes (above) is of Egyptian and Nubian descent. She may seem like "eye candy" in videos of some of hip hop's biggest stars, but she might just be the most talented person on stage. Anaya started singing at age six and immediately developed a passion for the stage. She combined her singing with a dancing career, and modeling wasn't far behind. Still not content, Anaya started hosting parties and social events. She is most recognized for her appearance in the Drake & Trey Songz video Replacement Girl, but she won't be in the background for long as she has launched her own music career thanks to the connections she's made in the industry.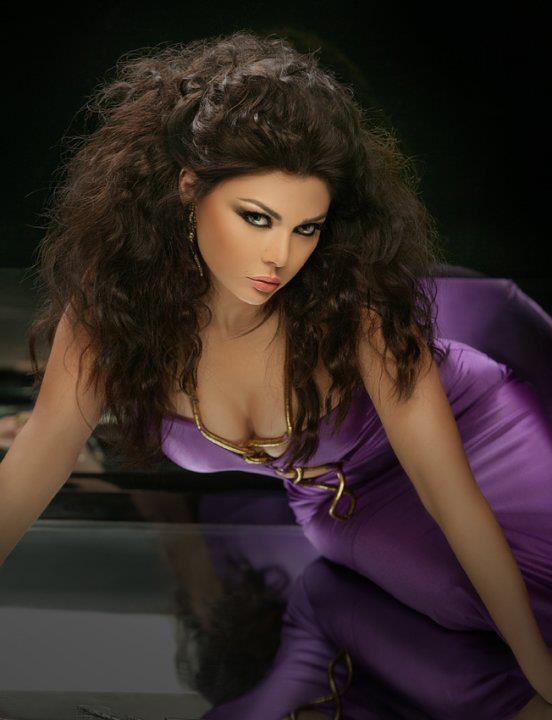 Haifa Wehbe (above) is a Lebanese singer and actress known for her music, sex appeal and provocative mannerisms. She has released four studio albums and made her acting debut in the 2008 Pepsi-produced film Sea of Stars. Wehbe is one of the most notable singers in the Arab World and is considered one of the most successful Lebanese singers. In 2006, she was on People Magazine's 50 most beautiful people list.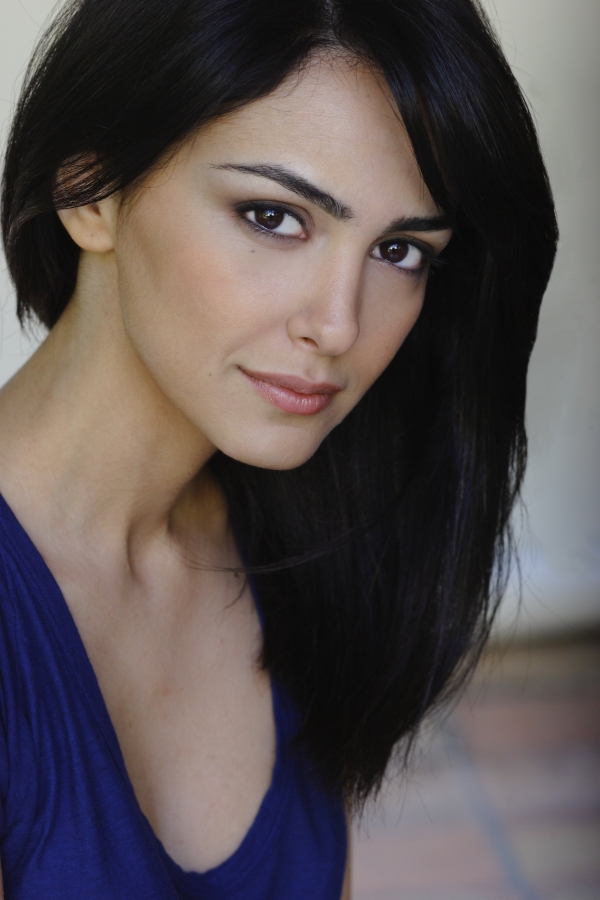 Nazanin Boniadi (above) is an Iranian-British actress who now lives and works in the United States. Boniadi was born in Tehran, Iran. Her parents moved to London, England when she was an infant. She performed violin and ballet as a young girl. She later moved to the US where she earned a Bachelor's Degree, with Honors, in Biological Sciences from the University of California, Irvine, where she won the Chang Pin-Chun Undergraduate Research Award for molecular research involving cancer treatment and heart transplant rejection. She was also Assistant Editor-in-Chief of MedTimes, UCI's undergraduate medical newspaper. Boniadi changed her career path from medicine and started pursuing acting in 2006. Her first major acting role was as Leyla Mir on the Emmy Award-winning daytime drama General Hospital. In 2008 she was nominated for an NAACP Image Award for Outstanding Actress in a Daytime Drama Series. Boniadi has also played supporting roles in several major Hollywood film productions, including Charlie Wilson's War, Iron Man, and The Next Three Days. She has also had had recurring roles in the TV shows How I Met Your Mother and Homeland. She is slated to play Esther in the 2016 remake of Ben-Hur. Boniadi is also a spokesperson for Amnesty International USA (AIUSA), with a focus on the unjust conviction and treatment of Iranian youth, women and prisoners of conscience. She has her own official blog page on the Amnesty International USA website and has written op-eds for CNN and The Huffington Post. She also provided a voiceover to AIUSA's "Power of Words" public service announcement with Morgan Freeman, which won a Webby Award; campaigned with the organisation for the International Violence Against Women Act (I-VAWA); served as a panelist and emcee for events related to Iranian rights, and spearheaded The Neda Project with AIUSA in May/June 2010. Boniadi received the 2011 Social Cinema Award at the Ischia Global Film & Music Festival for her human rights work with Amnesty International.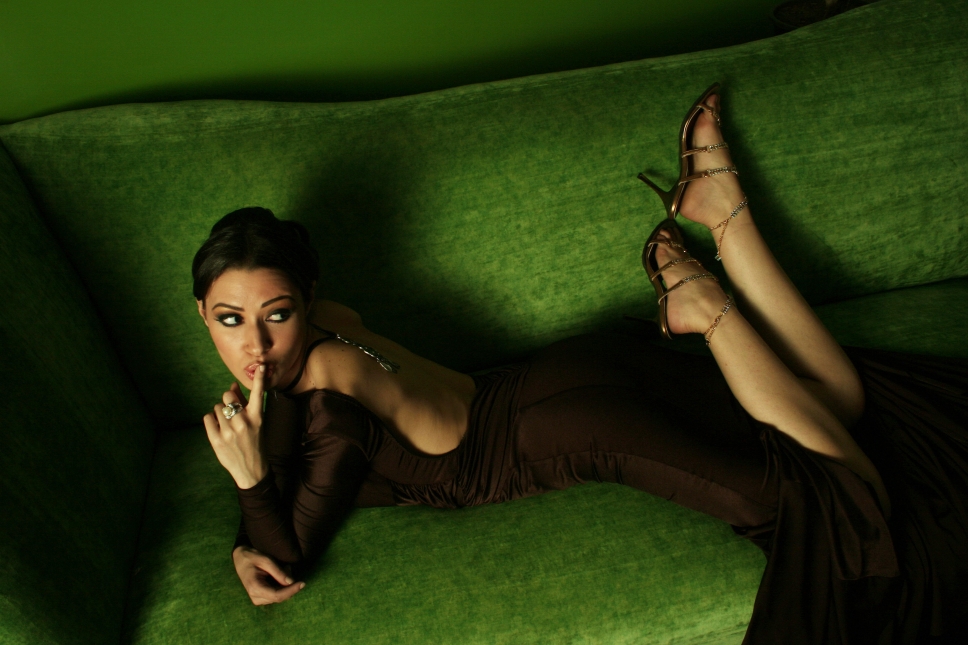 Arwa Gouda (above) is an Egyptian model, actress and singer. She was born in Saudi Arabia.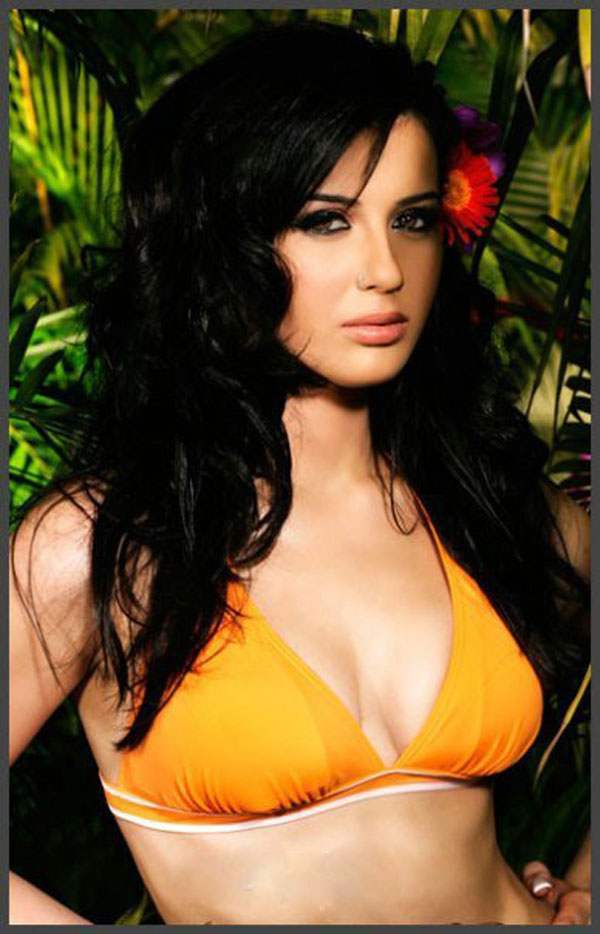 Yara Naoum (above) earned the title of Miss Egypt in 2008.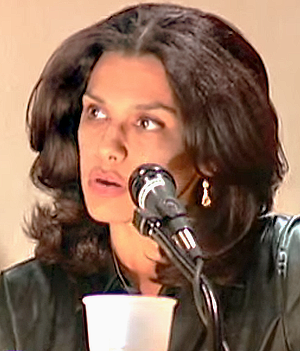 Dr. Dahlia Wasfi is an Iraqi-American physician and peace activist. Born in 1971 in New York to a Jewish-American mother and Muslim Iraqi father, Dr. Wasfi spent part of her early childhood living in Iraq under Saddam Hussein. She returned to the US at age five, earned her B.A. in Biology from Swarthmore College in 1993, then her medical degree from the University of Pennsylvania in 1997. Part of Dr. Wasfi's April 27, 2006 address to the Congressional Progressive Caucus: "I speak to you today on behalf of relatives on my mother's side — Ashkenazi Jews who fled their homeland of Austria during Hitler's Anschluss. It is for them that we say 'Never again.' I speak to you today on behalf of relatives on my father's side, who are not living, but dying, under the occupation of this administration's deadly foray in Iraq. From the lack of security to the lack of basic supplies to the lack of electricity to the lack of potable water to the lack of jobs to the lack of reconstruction to the lack of life, liberty, and the pursuit of happiness, they are much worse off now than before we invaded. 'Never again' should apply to them, too."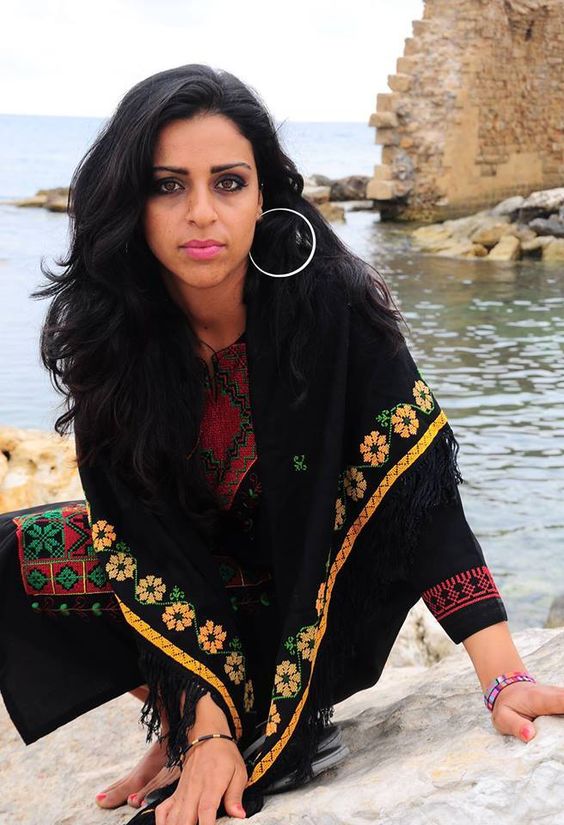 Maha Yacoub (above) is a beautiful Palestinian-Italian tutor of Arabic with more than a million students on Facebook and YouTube.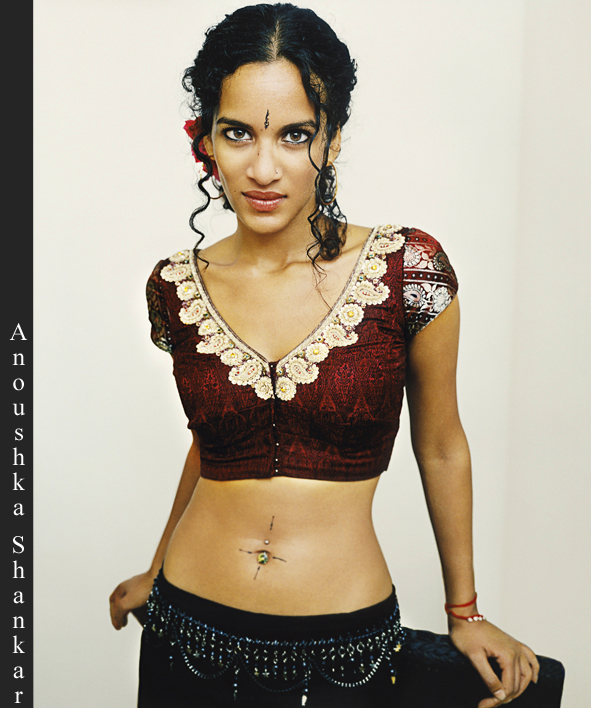 Anoushka Shankar (above) was born in London into a Bengali/Tamil Hindu family, and her childhood was divided between London and Delhi. She is a daughter of Sukanya Shankar and Indian sitar maestro Ravi Shankar. Through her father, she is also a half-sister of American singer Norah Jones (born Geetali Shankar) and Shubhendra "Shubho" Shankar, who died in 1992.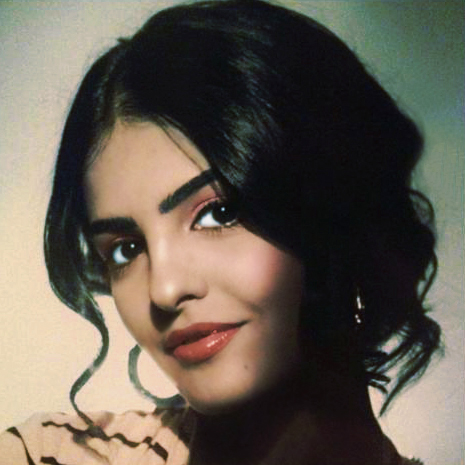 Princess Amira Al Taweel (above) of Saudi Arabia.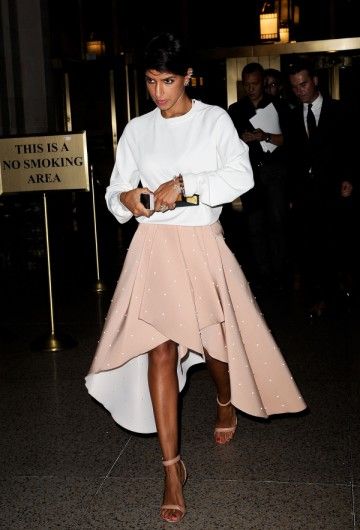 Princess Deena Al Juhani Adbulaziz (above) of Saudi Arabia.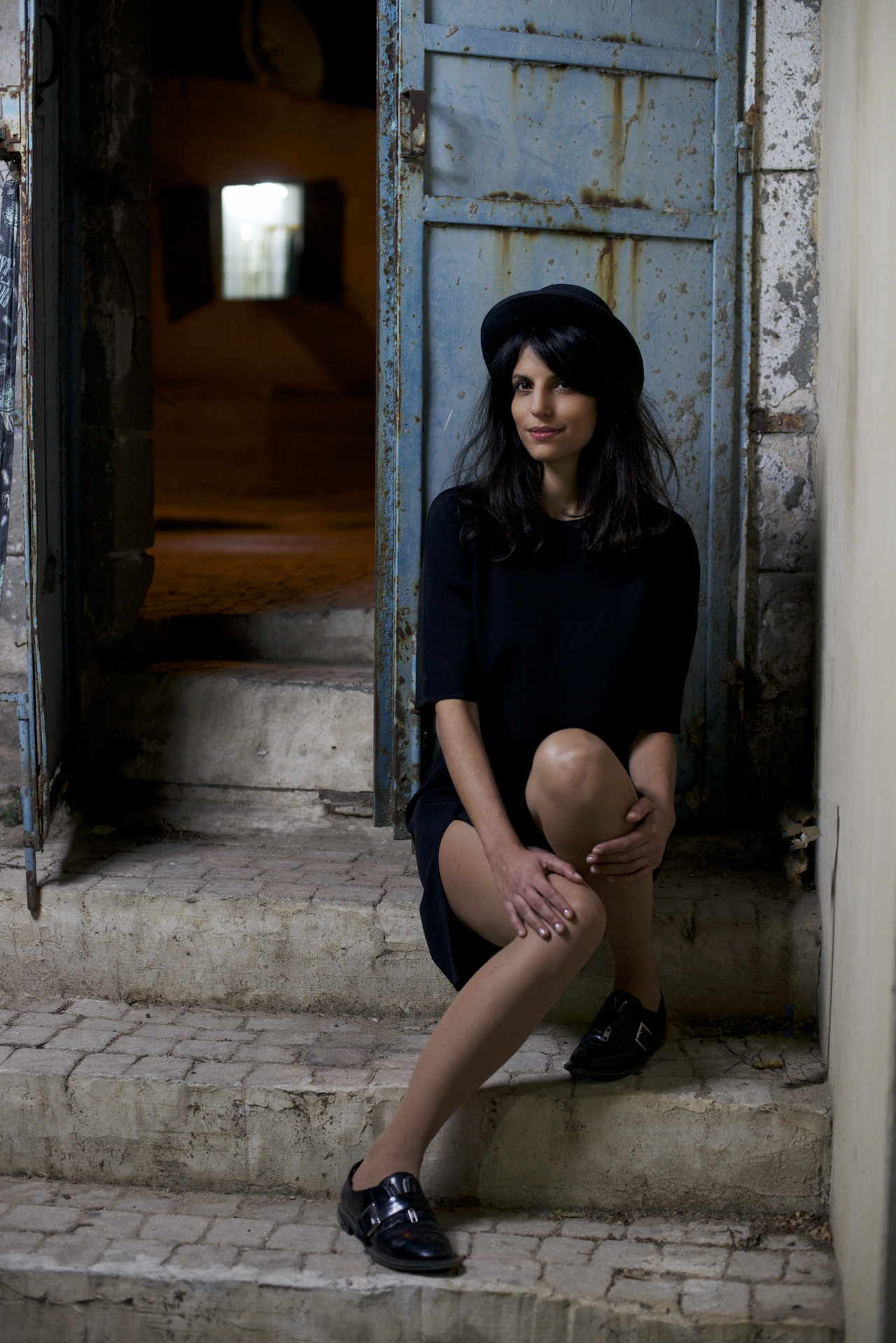 Orly Levy (above) is a member of Israel's Knesset (Parliament). Before that she was a model and TV host.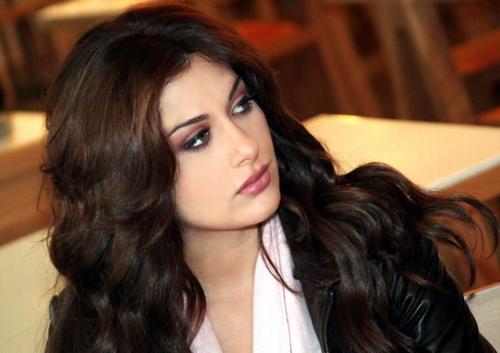 Karina Eid is a singer, pianist, music arranger, producer and composer o

f

Lebanese descent. She sings fluently in five languages!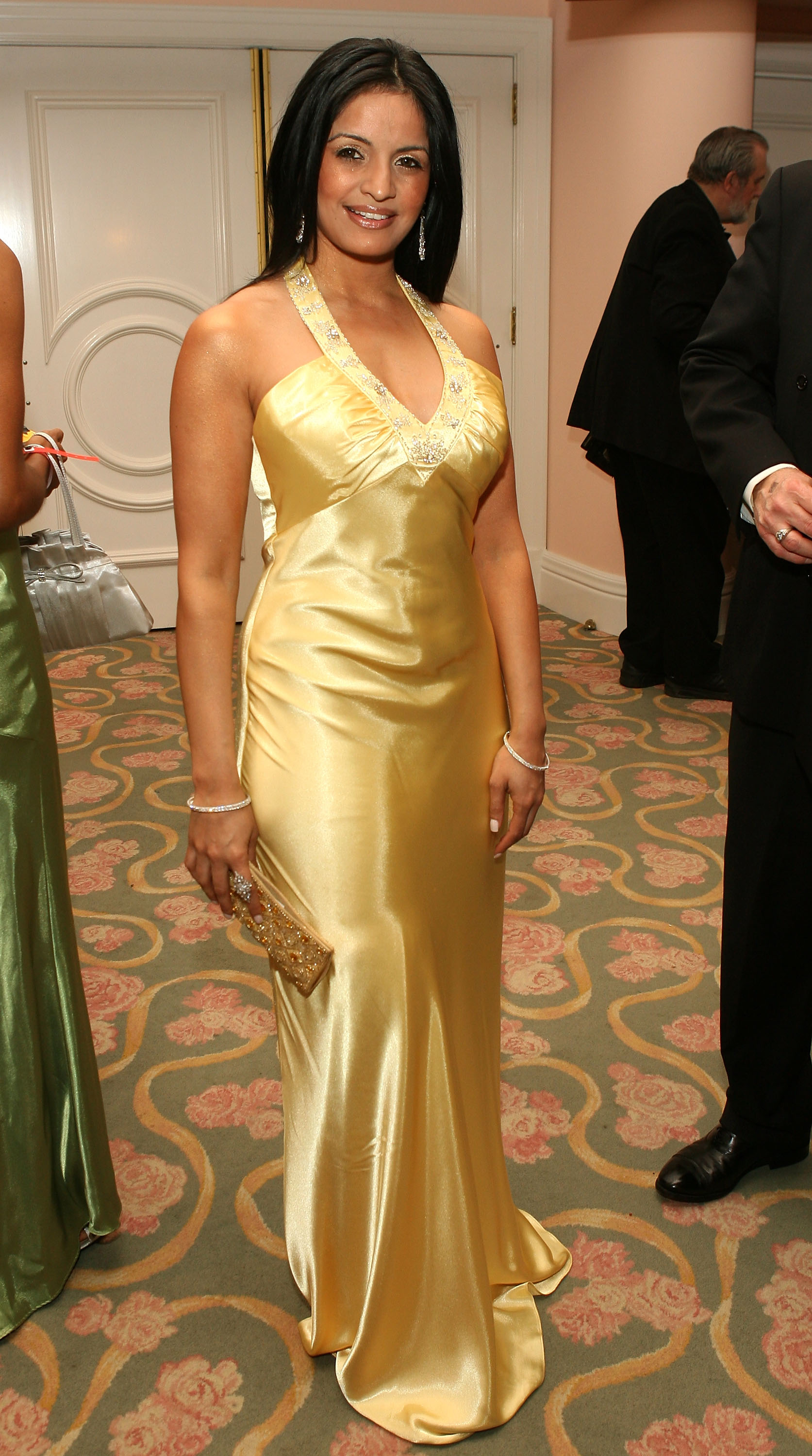 Ruby Dhalla (above) is a Sikh who serves in Canada's House of Commons. She is also a licensed chiropractor.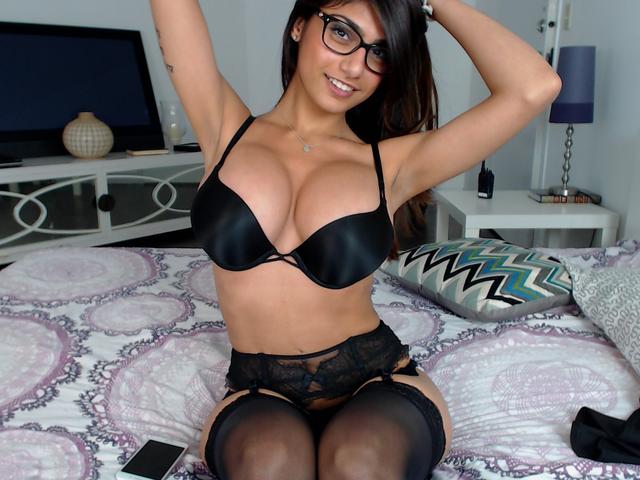 Mia Khalifa (above) is an adult movie actress and model who was born in Beirut, Lebanon.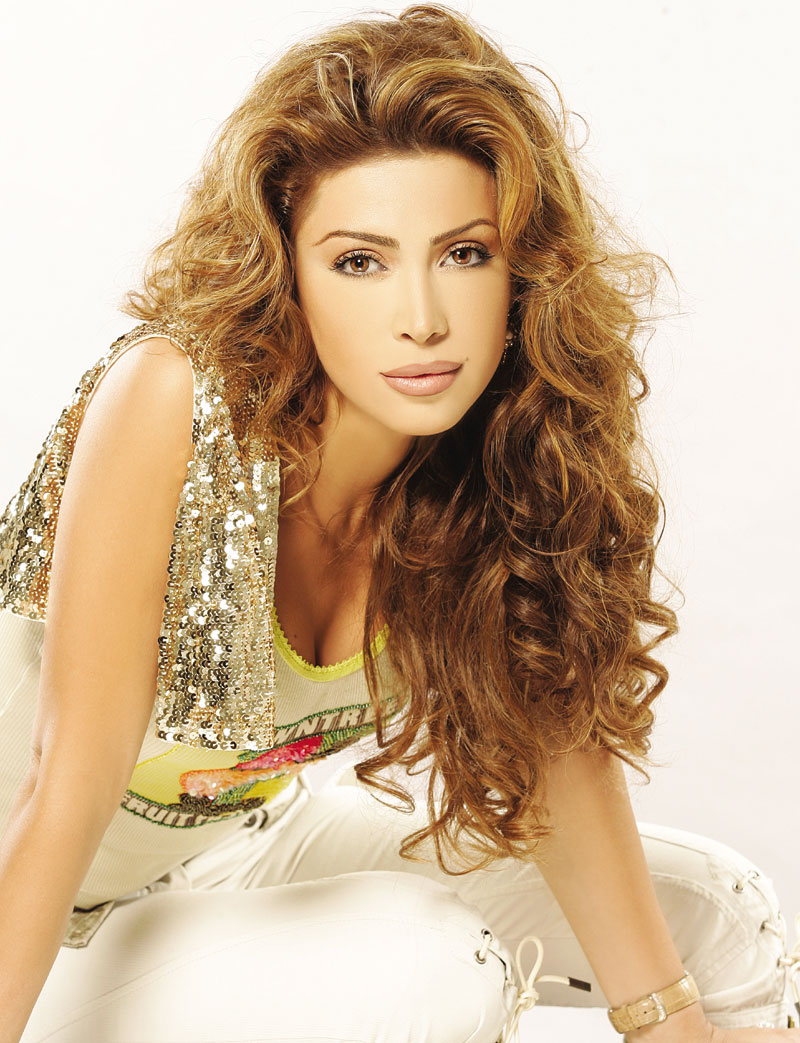 Nawal El Zoghbi (above) is a famous Arabic singer from Lebanon.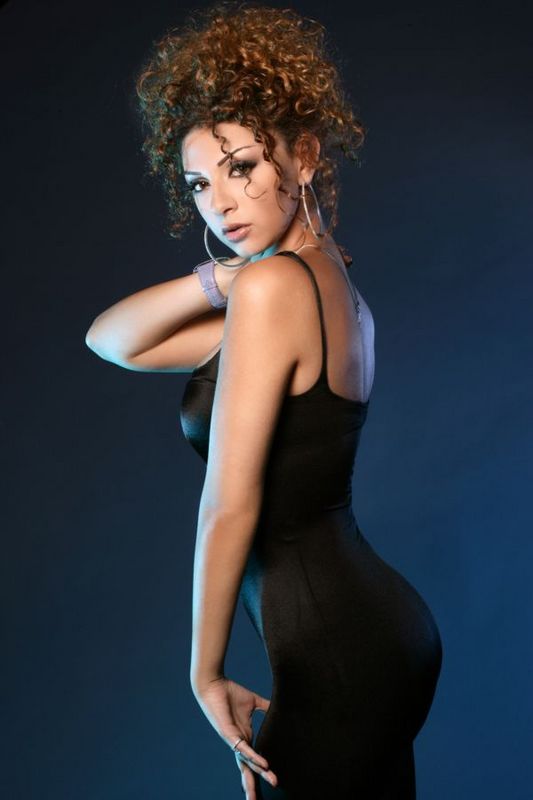 Myriam Fares (above) is a beautiful Lebanese siren known as the "Queen of the Stage."

Restart at page 1
Back to page 6
Forward to page 7b

Coming soon: Shakira, Nurgül Yeşilçay, May Hariri (Lebanese), Leila Bekhti (Algerian Arab), Jenna Dewan (Lebanese), Beren Saat (Turkey), Rim Banna (Palestinian), Ozge Ulusoy (Turkish), Dina al-Sabbah (Kuwaiti), Foullah (Algerian), Amani (Lebanese belly dancer), Roubi (Egyptian), Lily Ashfar (Iranian), Diana Karzon (Jordanian), Fawzeya Mohamed (Egyptian), Sertab Erener (Turkish), Ahu Turkpence (Turkish), Princess Baiya bint Hussein (Jordanian), Karima Adebibe (Moroccan), Nivit Besh (Israeli), Valerie Dominguez (Lebanese-Syrian), Aysun Kayaci (Turkish), Rita Labaki (Lebanese), Nadine Njeim (Lebanese), Celine Zaynoun (Lebanese), Anna Zaikin (Israeli), Kartika Sari Dewi Shukarno (Malaysian), Afshan Azad, Shefali Chowdhury, Wafah Dufour (Osama bin Laden's niece), Iman (Somalian), Fawzia Mohamed (Egyptian, Miss Universe 2006), Heba el-Sisi (Egyptian), Sherihan (Egyptian), Zana Krasniqi, Noureen Dewulf, Eve, Lilith, Sarah, Rachel, Leah, Delilah, Queen Esther, Jezebel, Ruth, Bathsheba, Salome, Cleopatra, Mary Magdalene, Fatima, Sofia El Marikh

(

Morocco), Rouwaida Attieh (Syrian), Cyrine Abdelnour (Lebanese actress, model and singer), Elissa (Lebanon pop singer), Nancy Ajram (Lebanon), Amelia Zidane (Algerian belly dancer), Amar (Lebanon), Miriam Clink (Lebanese model), Sandy Singer (Egyptian singer), Amina Al Alam (Morocco), Amina Kaddur (Algerian supermodel), Anabella Hilal (Lebanon), Tehmeena Afzal (Pakistani), Sarah Shahi (Iranian), Yasmine Elmasri (Palestinian), Maya Nasri (Lebanese), Donia Samir Ghanem (Egyptian), Hend Sabry (Tunisian), Narmin Assria.

Related pages: The Most Beautiful Women of All Time, Visions of Beauty, Famous Beauties, Famous Courtesans, Famous Ingénues, Famous Hustlers, Famous Rogues, Famous Heretics, Famous Pool Sharks, Famous Forgers and Frauds, Famous Morons, Famous Flops and Flubs, Famous Hypocrites, Unmentionables, Best Marilyn Monroe Pictures, Fozea Boudjellel: a British citizen is strip-searched, humiliated and intimidated at Ben Gurion International Airport by Israeli security guards, Mirza Ghalib, Ahmad Faraz, Allama Iqbāl, Faiz Ahmed Faiz, Whoso List to Hunt, The Most Beautiful Sonnets in the English Language, The Most Beautiful Lines in the English Language, The Best Anglo-Saxon Riddles and Kennings, Ancient Greek Epigrams and Epitaphs, The Best Poems Ever Written, The Best Love Poems, The Best Erotic Poems, The Best Love Songs Ever, The Best Urdu Love Poetry, The Best Poetry Translations, The Best Poems for Kids, The Best Nonsense Verse, The Best Rondels and Roundels, The Best American Poetry, Caedmon's Hymn Modern English Translation, The Seafarer, Free Love Poems by Michael R. Burch

The HyperTexts