Len Krisak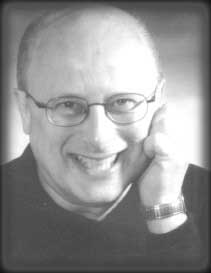 Len Krisak has taught at Brandeis, Northeastern University, and Stonehill College. His two chapbooks, Midland and Fugitive Child, came out in 1999 from Somers Rocks Press and Aralia Press, respectively. In 2000, his full-length collection Even as We Speak won the Richard Wilbur Prize and was published by the University of Evansville Press. His new collection, If Anything, is available from WordPress and amazon.com, and his complete translation of Ovid's Ars Amatoria is forthcoming from Carcanet Books, U.K.

His work has appeared over the years in Agenda, Commonweal, The Hudson Review, PN Review, The Formalist, The Cumberland Poetry Review, Tennessee Quarterly, Classical Outlook, Pivot, Rattapallax, The Weekly Standard, and The Oxford Book of Poems on Classical Mythology, among many others.

In addition to the Richard Wilbur Prize, he is a past recipient of the Robert Penn Warren and Robert Frost Prizes, along with numerous awards from the New England Poetry Club, the Los Angeles Poetry Festival, and over 50 other organizations. He reads extensively throughout New England.

He is the former winner of the GoldPocket.com National Trivia Competition and is a four-time Champion on Jeopardy!



Boy at Horseshoes

Upstanding in a playground called "the park,"
Where chestnut trees grown sparse are all his shade,
He lofts the iron underhand to arc
Away, landing a leaner: one point made.
Heavy the weight, and heavy in its turning
Through gleaming stations of the summer thrown,
As sunlight hammers down through leaf-chink, burning
And burnishing each shoe as if its own.
Gauging his swing as much by clink or chime
As intervals between what's at the stake
And what lies printing sand, he bides his time,
Forging ahead. The sound he aims to make
Alone compels his discalced feet. From ping
To perfect ping, the blank omegas ring.



What of the Night?

How precious little did I even sense
The burden of our safety that he bore
Who rattled first the back and then front door?
What could I know of harm thought so immense
And bodiless? It was an inside job,
Guarding the one house he was watchman of,
Trying first one and then another knob,
That we might sleep securely locked in love.
Now as I mimic what I watched him do,
Testing our bolts each night, just to be sure,
Do I drift off the least bit more secure
Than fifty years ago? Can that be true?
Then when he's townsman of the stillest town,
Who will I be to set his burden down?

Published in If Anything (WordTech, 2004)



On Jeopardy!,
The Make-up Man

His name was Dick who waved me to the chair
Where every man that day would joke and blush.
Three mirrors on the wall said, "You're not fair,"
But even to the homely it's a rush,
This being fussed at, feeling pampering hands
Applying pancake—even if a man's.

Dick brushed my cheek, soft bristles swishing hard,
Then patted at the temples flushing pink.
Paraded from the Green Room under guard,
I saw him bringing up our rear, from clink
To klieg lights. Pausing on the stage's lip,
I waited for my cue and failed to trip.

The audience assumed its proper hush,
I took my place and slowly piled up cash,
While Dick stood in the shadows' purple plush.
I "wagered" soberly—oh, nothing rash—
Until commercial break. Dick wheeled his cart
To Alex first, administering his art.

He flicked that star with one pale, powdery wisp,
Endured the stage director's snide remark,
Then trundling to me, whispered with a lisp,
"Oh, this is nothing. Smile!" Catching his spark,
I smiled, but couldn't say a word
(The rules). Suppose someone official heard?

In fact, what Dick did could have cost his job
(We weren't allowed a wink, a word, a nod
With anyone). He spoke to me with swab
And puff and pad; I did not find it odd.
Tape ran again, and Dick was in the dark,
If there were need. We both had left our mark.

Ten years. I watched the show the other night
(Let's say, because it happened to be on).
Then credits crawled till all were out of sight
Who'd played their part. Dick's name and hands were gone.
Another rule: you can't go back again—
A fact I've thought of many times since then.



A Hill in Massachusetts

The slope down which, come snow, beginners ski,
October hikers climb now with a will,
Trudging up trails to see what they can see
From crests that look out down the Great Blue Hill.
The work, against brown swathes of meadow grass,
Concludes when devotees at last attain
A top where white stones tower in a mass,
And, turtle-turned, a peeling dory's lain
Who knows how many years. How very strange!
A lighthouse and a stranded little boat,
Above the sea six hundred feet and change,
Where far peaks are the only things that float.
It is almost enough (which means it's not)
To make us think we stand on Ararat.

Published in National Review



Mennonite Girls at Beach Volleyball

Raising their arms, they scream—no, squeal—for joy,
Palms up and out to press the gamboling ball.
(It frisks from side to side; they re-deploy
Accordingly, in bunches, lest it fall.)
But no one in her—is it pinafore
Or Mother Hubbard?—springs to drive a spike.
The game seems pointless (no one keeping score),
And yet a dozen bonnets all alike
Lift up and scan the sky as if this counts,
Yes, really counts. They show a rapturous care,
But unconcern at what each shriek and jounce
Makes clear: as jocks, they haven't got a prayer.
Still, twelve long skirts keep sweeping up the sands.
Still, twelve young girls abandon all reserve.
The ball leaps wildly from no idle hands,
Until it's plain: these handmaids aim to serve.

Published in Atlanta Review



The Part

Last night I learned that Raymond Burr was gay—
Outed, now eight years dead, on A&E.
I learned that all his friends had called him Ray,
And all had known, of course. Well, that's TV:
You play the part so well so long the role
Becomes you, and, you might say, versa vice.
So if you stood for "truth will out" your whole
Career in justice, why not pay the price?
The innocent went free so many times,
And Guilt confessed one minute from the end
So often, who'd have thought those 50s crimes
Might stand for what you felt you must defend
From us, who marveled at your perfect powers?
The part was yours, we said. But what was ours?

Published in Rattapallax



Coastal Shingle

There, totem-stacked in paratactic charm,
The words came down: Hay. Shavings. Piglets. Straw.
I had not sought a sign from Salt Marsh Farm,
But since this was the only one I saw,
I turned from what had been my course till then,
Meaning, while sun was shining still that day,
To give up dwelling on what might have been,
And, thus converted, turn to making hay,
And banking on the prudent meager savings.
I set myself to planing what was rough,
In hopes of selling all resultant shavings
Until my thrift had rendered me enough
To build a house of bricks and not of twigs—
Bricks made of mud and straw, by little pigs.